Are Bose SoundSport Earbuds Noise-Canceling? All Of Them?
Bose is the industry leader when it comes to headphones. Originally rising to fame due to their innovative noise-canceling designs, they now have a firm hold on the high-end headphone market. They even make speakers for cars, home theater systems, and just about every application in between.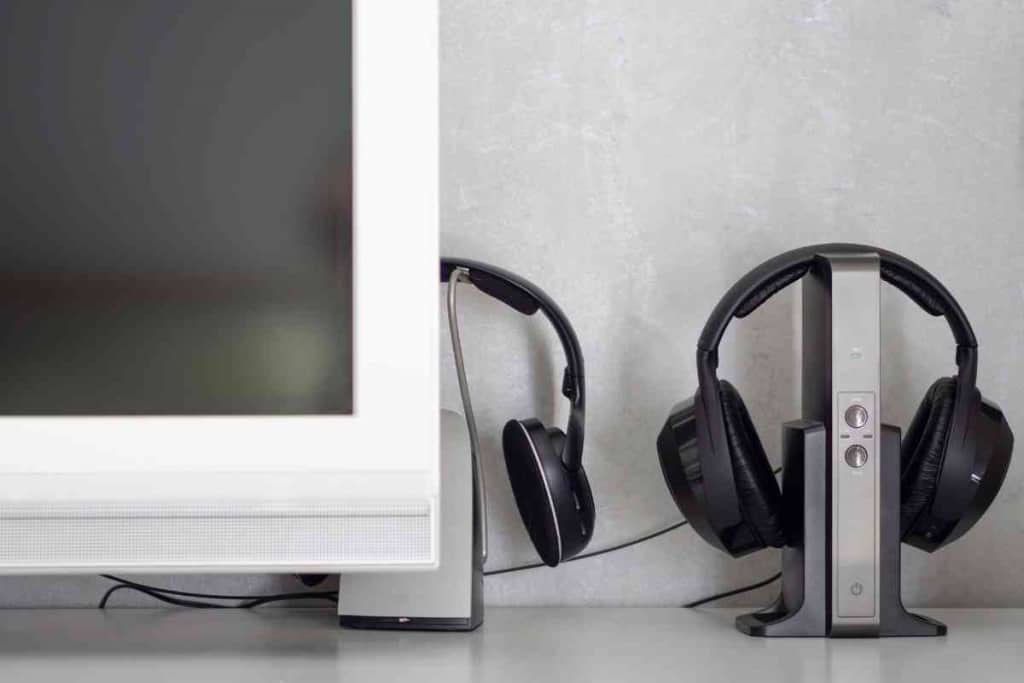 Table of Contents
Are Bose SoundSport Earbuds Noise-Canceling?
Despite being known for making noise-canceling headphones, not all Bose products are noise-canceling. Bose SoundSports are not noise-canceling. These particular headphones are designed for use while doing physical activity, and blocking out all sound while jogging around the city is generally a bad idea.
You want headphones that allow you to listen to your music while simultaneously being aware of your surroundings.
Continue reading to learn more about the Bose SoundSport earbuds, all of their features, and maybe even find the perfect set of noise-canceling headphones for you.
What Are Bose SoundSport Earbuds?
The Bose SoundSport lineup are completely wireless and offer a great listening experience. Whether you like listening to music or podcasts, you'll be able to enjoy the SoundSport thanks to their great sound quality and comfortable fit.
These earbuds are designed for use while participating in physical activity. Jogging, running, and other types of exercise often require the user to be aware of their surroundings while working out.
That's who these earbuds are designed for. They provide excellent sound quality while allowing outside noise to get in when needed. They aren't the best headphones for noisy commutes on the bus, but they are great for their intended use.
Due to their latency, they may not be ideal for watching TV shows or movies on the phone either. They're designed to provide a great listening experience, but they use an older, more laggy version of Bluetooth.
This means that the audio will be out of sync with the video you're playing. If you purchase a set of Bose SoundSport, just know that they have an intended use and aren't a great product for general purposes.
On the bright side, they do have an integrated microphone for voice calls. This means you'll be able to seamlessly transition from your workout routine to a conversation if someone calls.
You won't have to quickly toggle off Bluetooth and put away your earbuds.
The headphones don't have the greatest battery life either. Clocking in at just under five hours of playtime, they'll last for an entire workout, but they are best put away in their case immediately when you're done.
The case does charge the earbuds though, extending battery life by about ten hours.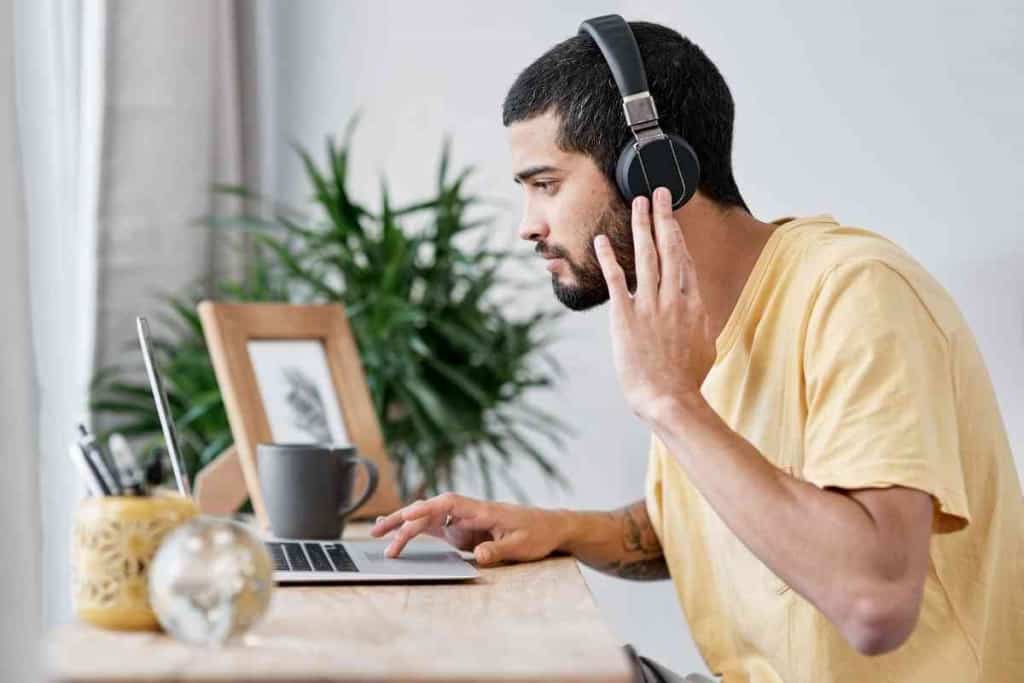 What are the Best Noise-Canceling Headphones?
It's tough to find a pair of earbuds that are truly noise-canceling. They do exist, but they often come with an expensive price tag attached to them. Below are a few of the best noise-canceling earbuds and headphones from Bose and other manufacturers.
Bose QuietComfort Ear Buds
The Bose QuietComfort Ear Buds are easily the best noise-canceling earbuds available today. They have a similar design to the SoundSport, but they actually have exceptional noise cancellation.
They have six hours of battery life and 12 hours of battery charge built into the case, making them an all-around better option than the SoundSports.
It's difficult to find a set of earbuds that offer true sound cancellation, but Bose have achieved just that with the QuietComfort. Whereas most noise-canceling audio devices have to be headphones, Bose has figured out a way to create a great audio experience in the form of simple earbuds.
Sony WF-1000XM4
These earbuds from Sony are another excellent option for someone looking for noise-canceling earbuds. Despite Bose being best known for bringing noise-canceling headphones to the mainstream, Sony was the one to bring the technology to earbuds. The Sony WF-1000XM3 earbuds are their latest offering.
They are a great product, and they really do block outside noise. However, when compared to the battery life of the QuietComfort earbuds from Bose, they simply don't hold up. These Sony earbuds hold up in every other area though. They offer great sound quality, impressive quality on phone calls, and many unique and useful features.
Bose Noise-Canceling Headphones 700
While it's hard to find a good set of noise-canceling earbuds, it's actually pretty easy to find a high-quality set of over-the-ear headphones. These noise-canceling headphones from Bose are a great example of modern technology at a reasonable price.
They offer some of the best noise cancellation on the market today, they have a brilliant design, and they are lightweight. Like the previously mentioned Sony earbuds, these simply don't hold a charge very well.
One of the most unique features of these headphones is bringing noise cancellation to phone calls. Previously, people you were on a call with could hear your surroundings over the phone. Bose intends to remedy this by bringing noise cancellation to the microphone.
Sony WH-1000XM4
Finally, here are the best noise-canceling headphones Sony has to offer. They're cheaper than the previously mentioned Bose headphones, offer the same great noise cancellation, and they have longer battery life.
The only downside with the Sony WH-1000XM4 is that they lack the microphone noise cancellation found in the Bose Noise-Canceling Headphones.
This might be enough to sway some listeners away from the Sony product, especially if they frequently use the phone.
However, with over 30 hours of battery life, it's hard to beat what Sony offers here.
Why Choose Noise-Canceling Headphones?
Noise-canceling headphones are great on buses, airplanes, and other noisy environments. They're the perfect option if you have a daily commute via public transport or if you just like to listen to music in peace.
On the other hand, noise-canceling headphones aren't great for people who exercise on busy streets. It's important to remain aware of your surroundings while listening to music while jogging, and noise-canceling headphones will certainly lower your level of awareness.