Why Has All My Music Disappeared from Apple Music? (How to fix it!)
Apple is an awesome streaming service that enables users to download and save music as well as videos to their devices. However, a minor glitch in your settings could wipe out your entire music library, leaving you desperately wondering how to restore it. In this article, we take a look at possible reasons for this and workarounds that could restore your Apple Music library.
Why Has All My Music Disappeared from Apple Music?
Your music may have disappeared from Apple Music following iOS 14 update, signing out of iTunes, and expired Apple Music Subscription. These problems can be fixed in various ways, read on to find out.
iOS 14 Update
iOS 14 brings about brilliant and interesting new features and tremendous speed to operate your device. New features such as Compact Phone Call, Picture in Picture, and Totally new Siri are all part of what makes iOS 14 fascinating.
Unfortunately, the iOS 14 updates is not without unpredictable bugs that cause problems. One such problem that most iPhone users complained about is music disappearing from iPhone, iTunes, and Apple Music Library.
Signing Out of iTunes
When you sign out of your iTunes/App Store account, iCloud Music Library does not turn on by default, and, as such, your music disappears immediately you sign out. This can also happen when setting up a new device.
iCloud Music Library works to sync music from iTunes and Apple Music across different devices. Once this feature is enabled, Apple will automatically scan your music library, replace songs with versions of its own, and upload new tracks to its servers.
Expired Apple Music Subscription
This is another reason why music may disappear from Apple Music. When Apple Music expires, all music downloaded from the subscription will stop playing. Eventually, these songs will be removed from the device if the subscription is not renewed.
The same happens when trial period is over. All songs associated with Apple Music won't play and music, albums, and playlists that you added to your personal library will be removed.
How to Recover Music After iOS 14 Update
If you discovered that your music disappeared after updating to iOS 14, here are recommendations you should try out:
Ensure Apple Music Is Turned On
• Go to "Settings"
• Select "Music"
• Confirm "Show Apple Music" is turned on
• If already on, turn it off and turn it on
Reset Your iPhone
Press the "Home" button and "Power" button simultaneously until the Apple logo appears on the screen and give your iPhone time to restart. Do not release the two buttons immediately as it will just screenshot instead of switching off.
Clean Up Junk Files
Junk files in your device take up storage space, leading to the disappearance of your music files. Once you free up some space on your iPhone, check whether your music is restored. If not, go to the next step.
Turn On iCloud Music Library
By turning off iCloud Music Library, iTunes music disappears from your phone. Updating to iOS 14 may automatically turn off iCloud Music Library. Therefore, sign in to your iPhone using your Apple ID and turn on iCloud Music Library through the following steps:
On iPhone or iPad
• Go to "Settings"
• Select "Music"
• Turn on "iCloud Music Library"
On Mac
• Open "Apple Music"
• Select "Music" and click "Preferences"
• Locate the "General" tab
• Check "Sync Library"
On Mac or Windows PC with iTunes
• Open "iTunes" and click "Edit"
• Go to "Preferences"
• Locate the "General" tab
• Check "iCloud Music Library"
After turning on iCloud Music Library, choose the "Keep Music" option. Give it a while, and you will be able to view and listen to your Apple Music songs and playlists once again.
Re-download Purchased Music Via iTunes Store
If you purchased music via iTunes, you can recover it by following these steps:
• Open "iTunes" and log in with your Apple ID
• Click "Account" from the top menu
• Select "Purchased"
• Click "Not in My Library" and select the music you want
• To re-download it, tap on the download icon
Recover Music Using iPhone Music Recovery Tool
If the above basic workarounds have not worked for you, you can try out other tricks like using recovery tools. Phone Rescue for iOS is one of the most recommended music recovery tool for iPhones. Whether it is updating failure, accidental deletion, factory resetting, or iPhone damage, this tool can recover music.
This tool has remarkable features, including:
• Ability to restore purchased and non-purchased music from iTunes or iCloud backup without backup.
• Prevents privacy leakage and loss and has high successful recovery rate
• Does not erase your original music while recovering the lost ones
• It recovers other iOS data such as contacts, photos, videos, messages, and others
To recover music through this recovery music tool:
• Connect your iPhone and select "Recover from iOS Device"
• Choose "Music" and click the "OK" button
• Select the missing music files to be recovered
Restore Music Lost Due to System Problems
For music lost due to iOS 14 system bugs, the solution is either to update to the next iOS version or to downgrade the system. Unlike in Android devices, installing an old operating system can easily be done in iPhones and iPads. Since iOS 14 takes up more space than iOS 13, it could be the reason for your music loss.
Alternatively, you can hold on to iOS 14 and try to fix the software bugs that are causing this technical glitch. AnyFix-iOS system recovery is a professional problem solver for iPhones. It is able to solve most system issues in iPhone and iTunes such as Apple Music errors, iPhone frozen on a verifying screen, iPhone frozen on preparing update, and iPhone stuck after an update.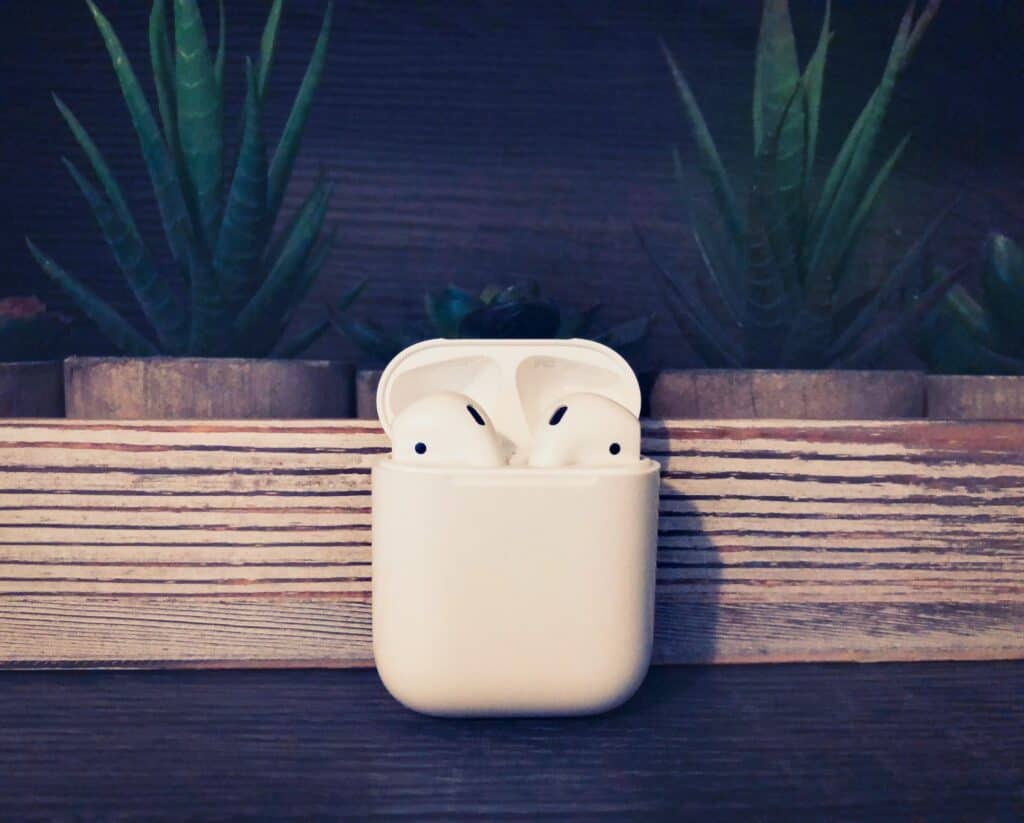 If your iPhone is giving you problems after updating to iOS 14, then this system recovery tool is worth trying.
Use AnyTrans
AnyTrans is a tool that has been designed to manage iOS content from your PC — both Windows and Mac. This tool can help you transfer data from one device to another, in this case, between your iPhone and computer.
Additionally, AnyTrans supports the ease of adding to your iPhone's playlist without the need to erase existing data. This tool is fully compatible with all iPhone models.
Renew Your Apple Music Subscription
Once your subscription expired, all the music associated with Apple Music will not play. The probable solution in this case is to renew your Apple Music Subscription. To renew your subscription:
• Open the "Settings" app
• Tap your name and click "Subscriptions"
• Tap "Apple Music"
• Tap "Purchase"
After turning on iCloud Library, you should be able to access your playlist. However, at times things may not go as expected. If this happens you can try:
• Go to "Settings"
• Select "iTunes & App Store"
• Enter your "Apple ID"
• Tap "Sign Out" then restart your iPhone and sign in again
If that doesn't repopulate your music library with your old playlist, you can try re-downloading purchased music from iTunes Store.
Why Isn't My Music Library Syncing to My iPhone?
The settings and network connection on your devices, outdated operating system, and turned off "Sync Library" setting could be the problem. To solve this, ensure the settings and network connection are good, update the operating systems for your devices, and turn on "Sync Library."
How Do I Get My iTunes Music Back PC?
First, consolidate your iTunes Library.
• Open "iTunes"
• From the menu bar, choose "File" then click on "Library"
• Select "Organize Library"
• Select "Consolidate Files"
• Click "OK"
By consolidating your iTunes Library, all files that were not part of the iTunes Media folder are included. It is recommended to delete the original files after the copies are updated to the iTunes Media Folder.
Locate the iTunes Media Folder
• Go to "User" and select "Music"
• Select "iTunes"
• Select "iTunes Media"
• Back up your library and media files
Once you have consolidated your media files, back up your library and media files (external drive.
• Quit "iTunes"
• Locate your "iTunes" folder
• Copy this folder
• On your external hard drive, right-click and paste
Restore your library using the backup
• Quit "iTunes"
• Choose "This PC" and click the external drive
• Select the "iTunes" folder and copy
• Paste the folder where you want it
• Hold down the Shift key as "iTunes" is opening
• On the pop up message that appears, click "Choose Library"
• Go to the location that you copied the "iTunes" folder
• Choose iTunes "Library.itl" file and click "Open"
Why Did My iTunes Music Disappear?
The most common problem that could cause iTunes songs and playlist to disappear is updating your iTunes to a newer version. You can get back your music by:
• Quit "iTunes" and find the "iTunes" folder. Drag and drop the "Library.itl file to desktop
• Go to "Previous iTunes Libraries" and get the latest 'iTunes" library based on the date (iTunes Library YYYY-MM-DD.itl)
• Drag and drop the latest iTunes library to "iTunes" folder and change its name to "iTunes Libray"
• Open "iTunes" and all contents will be restored.
Conclusion
Songs and playlists on Apple Music may disappear for various reasons such as updating to iOS 14. Although this situation can be frustrating, there are methods to restore your extensive music library. All you have to do is to try out the steps we have provided in this article. We hope you will successfully restore your Apple Music library eventually. Good Luck!