How To Manually Update Your AirPods Pro In 4 Easy Steps
This post may contain affiliate links. As an Amazon affiliate, I earn from qualifying purchases.
If you are wondering how to update your AirPods Pro manually, there is an easy way to go about doing this on your own. When Apple rolls out new updates for its devices, like the AirPods Pro, it usually does them automatically, and most users may not even notice. But, if you are worried that maybe you missed one, or that your AirPods Pro are going to stop working as effectively, knowing how to update your AirPods on your own is a good resource to have at your disposal.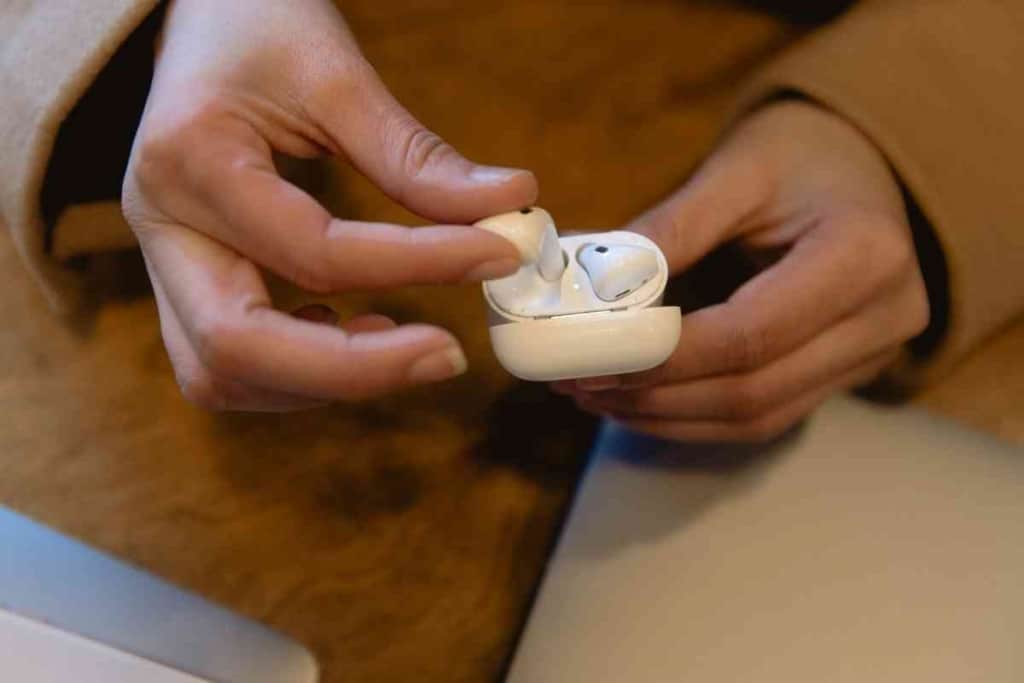 Table of Contents
How do you run a manual update on your AirPod Pros?
You can update your AirPods Pro by following these steps:
Make sure your AirPods Pro are in their charging case
Connect the AirPods Pro charging case to a power source
Place your other Apple device close to the charging case
Check your AirPods Pro firmware version
One of the joys of owning a product by Apple is that the tech giant is constantly rolling out new software updates, giving us improved performance and new features on our existing devices.
But sometimes we may have an item that's starting to act glitchy or seems to be running slower than normal. An easy place to start troubleshooting is to check and make sure that device is running with the latest updates installed. Even if Apple typically takes care of these for us, it's nice to be able to know how to check for them ourselves.
I have recently become quite an Apple fan. From AirPods to iPads, I've acquired them all. But Apple products are expensive, and knowing how to care for them and keep them running as efficiently and effectively as possible is something that's important to me.
I hope my tips and tricks for maintaining my AirPods Pro will be as helpful to you as it has been to me.
How Do I Update My AirPods Pro?
After Apple introduced the world to the AirPods in 2016, they were a huge hit, quickly becoming one of Apple's most sought after accessories in their line of Apple products. But, though the AirPods were widely popular, there were some features they were missing, and consumers started asking for more.
So, in 2019, Apple came out with the AirPods Pro, an improved version of the original AirPods. And what a version it has been!
AirPods Pro have some amazing features that made the AirPods line go from good to great. Not only do they have improved water-resistance, but they also have a longer battery life, a more ergonomic shape, silicone tips, and spatial audio sound (which is like having surround sound in your ears.)
But the biggest improvement that the AirPods Pro introduced its consumers to is that they have a noise-cancellation feature that other AirPods do not. Having noise-cancellation as a feature is a huge perk to the AirPods Pro, as it means that any external noises will be completely blocked out for the user when they are wearing the AirPods Pro.
All this is great, if you are willing to splurge a little and spend the extra money that comes with the AirPods Pro price tag. But if you are going to do that, you'll probably want to make sure that your investment is working as well as it should. Let's look at how you can make sure that your AirPods Pro are running the latest update that Apple has last rolled out for its AirPods Pro line.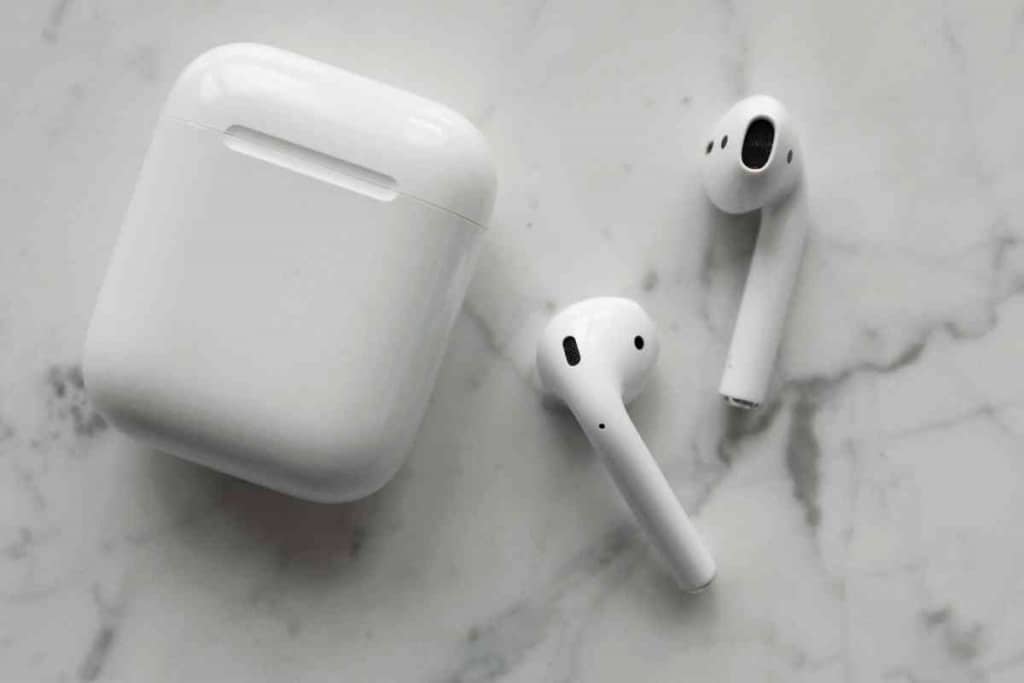 1. Make Sure Your AirPods Pro Are in Their Charging Case
Before you do anything else, you'll want to make sure your AirPods Pro are in their charging case, if you want to be able to check which updated version they are currently running.
The AirPods Pro are reliant on the charging case for more than just making sure they are operating at max level.
The charging case does more than just house the AirPods Pro earbuds. It also houses the battery that keeps the AirPods Pro charged and serves as the "brains" for the whole device. Keeping your charging case in good shape is important, as it plays a major role in the overall operations of your AirPods Pro.
Once you place your AirPods Pro into the charging case, they'll be ready to receive any updates that may be available. Move on to the next step.
2. Connect the AirPods Pro Charging Case to a Power Source
Once the AirPods Pro are securely in their charging case, go ahead and plug the case into a power source in order to charge the entire device while checking for updates.
The best way to charge your AirPods Pro charging case is with a lightning-to-USB cable or with a charging mat.
Cables and charging mats come in a variety of shapes, sizes, and styles.
There are also different ones for different budgets, so you can rest assured one type will work for you and your devices.
Once the AirPods Pro charging case is plugged in, it will be easier for any updates to be installed.
3. Place Your Other Apple Device Close to the Charging Case
Now that your AirPods Pro are all set and fully charging, put your other Apple device next to the charging case.
This should be the device to which the AirPods are paired originally. So, for example, if your AirPods Pro are paired with your iPhone, this is the device you'll want to place close to the charging case.
By putting the AirPods Pro and your other device next to each other, it will allow any updates that may have been missed to begin to run immediately and you'll be able to check the status on your iPhone, iPad, or other gadgets.
4. Check Your AirPods Pro Firmware Version
Once you have everything plugged in and pairing smoothly, go ahead and check which firmware version your AirPods Pro are currently running, and see if it's the most current one.
In order to check the firmware version, open the Settings app on your iPhone or other pairing device. This is usually one of the first apps on your device's screen, since it's used quite frequently for troubleshooting, diagnosing and resetting various features on your Apple items.
After you open the Settings app, tap the tab that says, "General", then tap the tab that says, "About."
Once you've opened the "About" tab, you'll see a list of options to choose from. Tap the one that is the name of your AirPods Pro.
Look under the information for your AirPods Pro until you see the "Version" tab. This will tell you which update is currently running on your AirPods Pro.
As of now, the latest version that Apple has introduced for the AirPods Pro is version 4E71. If that is the version listed on your device, then your AirPods Pro are up-to-date.
Though Apple doesn't roll out tons of updates for the AirPods Pro, you can always check and see if you have the latest version by going to their website: here.
If you've followed these steps, your AirPods Pro should be good to go. If the latest version still isn't running on your AirPods Pro, you may want to disconnect them from your other Apple device, (you can do this in the Setting tab also), and then reinstall them.
Disconnecting your AirPods Pro and reconnecting them should certainly bring them up to date, if nothing else before this worked.
If you still don't see the latest version running on your AirPods Pro, it's probably time to contact Apple Support for help.