What is MacKeeper and Does MacKeeper Work? (Answered)
This post may contain affiliate links. As an Amazon affiliate, I earn from qualifying purchases.
MacKeeper is one of the few anti-virus suites that's available for MacOS. It adds another layer of protection between your computer and the internet, blocking ads, preventing malicious software, and giving users a safer browsing experience. Many argue that Macs do not require additional virus prevention software, claiming that Apple computers come with enough security right out of the box. This has led to MacKeeper being a controversial brand amongst Mac users.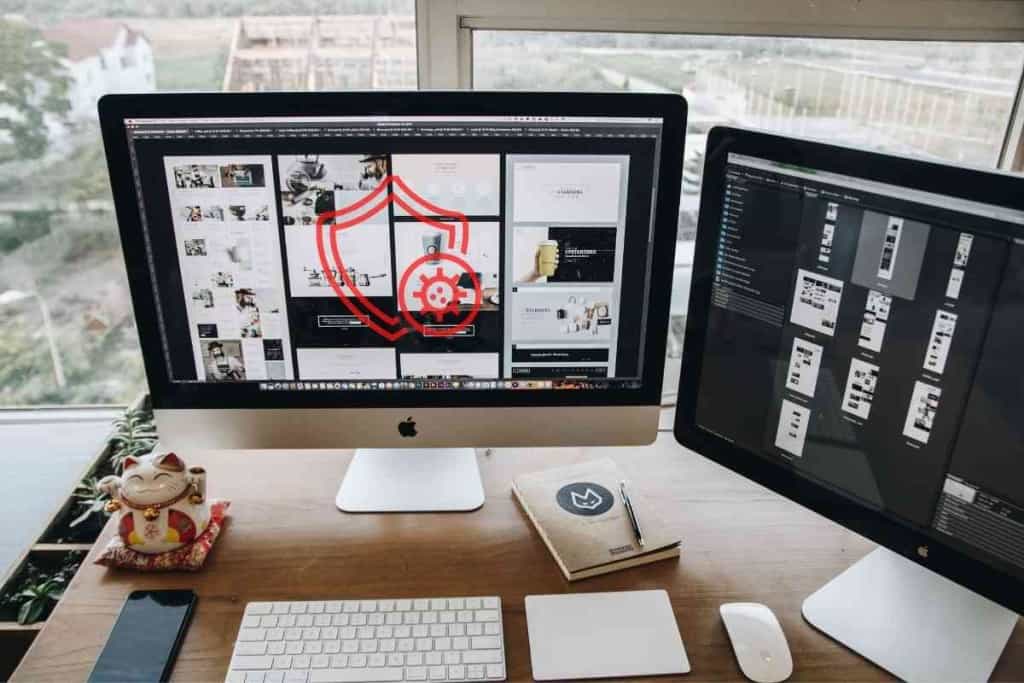 Table of Contents
What is MacKeeper and Does MacKeeper Work? 
MacKeeper works just like any other virus protection software. It conducts normal scans of the computer in an attempt to detect malicious software. It also scans any new software you download in real-time, preventing viruses from infecting your Mac and preventing hackers from taking control of your hardware.
In addition to preventing viruses, MacKeeper also installs extensions within Safari. These extensions are meant to provide an additional method of popup blocking while browsing the web.
What is MacKeeper Virus?
MacKeeper has been wrongly identified as a virus by several big names in tech. The truth is, MacKeeper isn't a virus; it's an antivirus suite that helps secure your Apple computer. However, it's true that MacKeeper can sometimes slow down your machine, especially when thorough scans are being done, but this is true with all antivirus software.
It takes extensive hardware resources to conduct virus scans on a computer, and it's very common for machines to become borderline unusable while a virus scan is being conducted.
This is another reason MacKeeper is so controversial. Many argue that the resource demand isn't worth the end results when considering that Mac already has antivirus protection built in.
Simply put, MacKeeper is not a virus, but it can slow down your machine while it is performing its duties. You can cancel the scan and close out MacKeeper if it's slowing your computer down at inconvenient times.
Is MacKeeper a Virus?
No. MacKeeper is not a virus. It is a legitimate antivirus software that can help keep your computer clean and working at one hundred percent.
While MacKeeper isn't considered a virus, it can be considered a PUP, or potentially unwanted program, for many users.
It will slow down your machine during high-intensity scans, and it may keep track of certain data about the users. It's not a virus; however, depending on what level of security you require, you might consider MacKeeper to be malware.
Is MacKeeper Legitimate?
MacKeeper has a controversial reputation amongst Mac users, but the truth is, it's relatively harmless software that does do what is described. The problem is, Macs are extremely secure right out of the box.
They don't generally require third-party software to act as virus protection. This is where MacKeeper's controversy comes from.
So, while MacKeeper isn't necessary for most people, it is still a legitimate piece of software that does exactly what it advertises.
Does MacKeeper Come With Mac?
No. MacKeeper is a third-party software and is not owned by Apple. It doesn't come preinstalled on a Mac computer, meaning you'll have to manually download it from the web.
Is MacKeeper Good?
MacKeeper isn't a good choice for everyone. Some people can benefit from it; some will not. People who use their Mac computer for day-to-day tasks are unlikely to ever run into an issue that requires third-party virus protection.
A Mac is very secure right out of the box and already has all of the security needed. On the other hand, people who frequently download unknown files and visit other dangerous parts of the web might find MacKeeper a necessity.
How Much Does MacKeeper Cost?
MacKeeper used to be a one-time payment of $39.95, but they have recently moved to a subscription-based model. Users who purchased MacKeeper when it was a one-time purchase will maintain their ownership of the software; however, new users will have to pay $7.95 per month to stay protected.
How to Delete MacKeeper Virus
After learning more about MacKeeper, you might have decided you don't want it on your Mac. The good news is, it's easy to delete. There are multiple ways to delete the software, so continue reading to learn what the easiest way will be for you.
According to the official website of MacKeeper, deleting the app is as easy as dragging it to the trash bin. However, some users will have to delete it from the menu bar first. Follow these instructions to remove MacKeepr from your computer:
Go to the Apple Menu
Navigate to Go, then to Applications
Double-click the MacKeeper app
Navigate to Preferences
Click General
Uncheck the box to have MacKeeper appear in the menu bar
Close the app
Now drag and drop the MacKeeper icon into the trash
This will stop the program from running and conducting scans, but it doesn't truly rid your machine of all of the bloat that comes along with MacKeeper.
You'll have to do some additional work if you want to completely rid your machine of MacKeeper. The easiest way to do this is with Malwarebytes for Mac. It's a universally praised piece of software that can quickly scan your machine and remove unwanted software.
Alternatively, you can manually navigate through your system's files and remove the folders yourself. Follow these steps:
From the Finger's Go menu, select Go to Folder
Type /Library in the box and click Go
Find a folder called MacKeeper Backups
Drag it to the trash bin
Delete any other folders with MacKeeper in the name
Now find the Application Support folder and open it
Delete anything in this folder with MacKeeper in the name as well
Open the Caches folder and do the same thing
You'll have to do the same for the LaunchAgents, LaunchDaemons, and Preferences folders too
Once all traces of MacKeeper have been removed, empty your trash bin to permanently rid yourself of MacKeeper
As you can see, learning how to remove MacKeeper malware in this way can be quite complicated, so it might be a good idea just to install Malwarebyte for Mac and let it do its job.
Manually uninstalling comes with one other problem too. Sometimes MacKeeper will install add-ons to Safari in addition to its standard software. Deleting these addons is the final step in uninstalling MacKeeper.
How to Uninstall MacKeeper
To completely uninstall MacKeeper, you'll want to delete the Safari add-ons as well. Follow these steps to complete the MacKeeper uninstall process:
You'll need to Force Quit Safari first
Navigate from the Apple Menu to the Force Quit menu and select Safari
Now, open Safari again but hold down the shift key
Navigate to Safari preferences
Select Extensions
Select all extensions that you haven't personally installed yourself
Make sure to select anything labeled MacKeeper as well
Click Remove to get rid of the selected extensions
Now navigate to Privacy and select Manage Website data
Type MacKeeper in the search box
Click Remove All
MacKeeper should now be completely uninstalled