4 Steps To Create A Booklet In Apple Pages
Apple Pages lets you make digital or printed booklets easily. How to make a booklet in Apple Pages without it looking amateurish?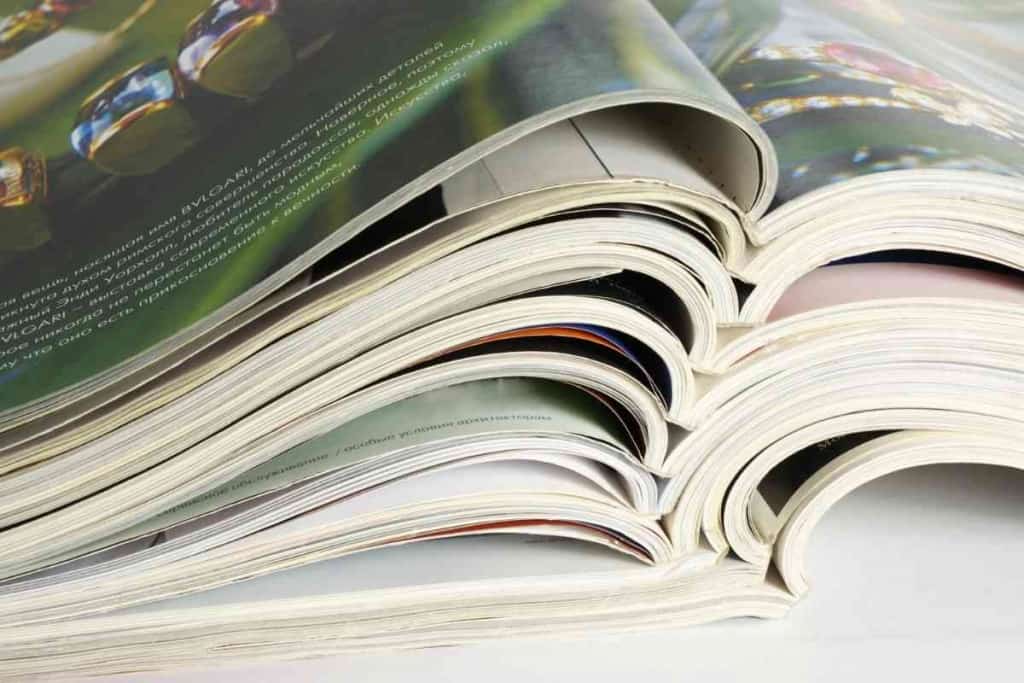 Table of Contents
How do you make a booklet in Pages?
To create a booklet in Apple Pages, you must choose the size (smaller than normal paper is best), create the content, add images, add a margin, and then print the pages. You then use a harder material for a cover and sew your booklet together.
As someone who is involved in local politics, I have made many booklets about political issues before. With some care and effort, you can make professional-looking booklets yourself. You do not need to have them professionally made.
What Are Booklets?
Usually, "booklet" means a small, inexpensive book that contains fewer pages than a full-length book does. You can use word processing software such as Apple Pages to create, edit, and format booklets.
Something like a free brochure that a company gives away for informational and marketing purposes is a booklet. Printed brochures or booklets are usually small. They have small pages (usually 8.5 by 5.5 inches) and low page counts (usually 36 pages or fewer).
Why Do Companies Create Booklets?
A company often creates a booklet to give away information. If they print booklets and give them away for free, potential customers can see the benefits of their product in detail. Booklets can also encourage repeat customers to spend more money.
Not all booklets are used as advertising by companies. For example, if there is an issue that people want to increase public awareness of, they might print brochures and give them away.
Booklets Can Also Be Electronic
Some books only exist online and are never printed. Other books and booklets are released digitally at first and then printed after they become popular.
There is a large market for e-books that are not full-length books. One might sell an e-book about health and fitness, self-improvement, a particular hobby, or anything else. Electronic booklets are great for people who cannot find traditional publishers.
A first-time author faces financial risk if they pay to have their books printed. With e-books, there is no risk other than the time required to write the book. You can also publish an e-book right away instead of waiting for the book to be printed.
Why is Apple Pages Good for Making Booklets?
Apple Pages is better than Microsoft Word in many ways. It may be the best word-processing software you can get anywhere. Apple Pages has the following advantages:
Apple Pages is free for anyone with an Apple device. Microsoft Word charges a monthly fee for the full version. 
Apple Pages gives you 5GB of cloud storage for free, and you can pay a small amount of money for more online storage. 
Apple Pages is the same if you are using a desktop, laptop, iPad, or iPhone. Apple Pages for phones has the same features as Apple Pages for computers, not a more limited feature set. 
Apple Pages gives you significantly better booklet templates than Microsoft Word.
Apple Pages is easier to use. 
Microsoft Word does have a number of features that Apple Pages doesn't. However, these extra features are not useful for many people. Apple Pages usually has all the features you want. 
Apple Pages also automatically saves your work to the cloud. Therefore, you can immediately switch from your computer at home to your tablet at the coffee shop without having to remember to save. While you can get Microsoft Office for a Mac device, this is usually a waste of money.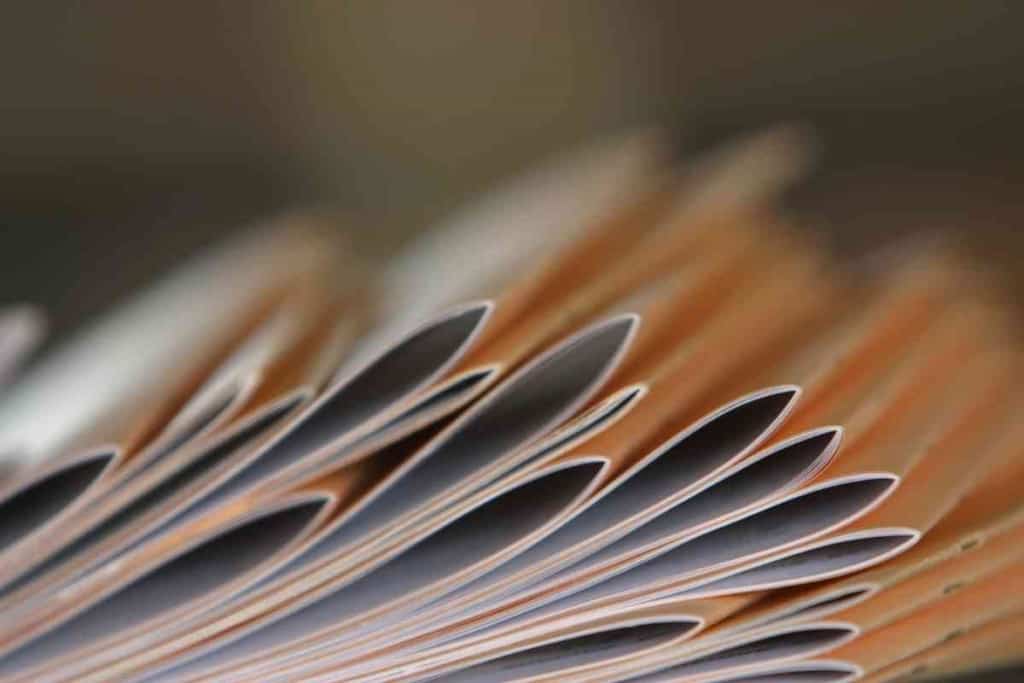 Creating a Booklet in Apple Pages
If you don't know anything about book formatting, you should use the pre-built pages feature. This provides you with a template you can use to create professional-looking books and ensures that everything gets printed in the right order.
Choose the Size
If you are creating a booklet that will be printed rather than digital, the page size matters. Don't use full-size book pages for a brochure. Instead, use smaller A5 pages for your booklet. Look under pages and change the paper size to A5.
Create the Book and Find Images
Writing a booklet and finding the right images for it is a lot of work. You might have to start with a rough draft that you improve a few times until your book is ready to publish.
Show the booklet to other people, including people you don't know, and get their honest feedback. Study booklet design by looking at similar booklets that succeeded.
Create a Margin
If you want to print your booklet, there always needs to be a margin at the edges of the page. If the content fully covers the page, you won't be able to put the booklet together without losing some of the content.
Go to the document tab, then select inspector palette, then click on facing pages. Increase the size of the inner margin, which will be the space between the spine of the book and the text/images. Make it wide enough that none of the text is so close to the spine of the booklet that it's hard to see.
Finishing Touches and Printing
Make sure you are completely satisfied with your booklet before you print it. The last thing you want to do is print a lot of copies and be disappointed by how it looks. Sometimes, someone might even notice a serious mistake after many booklets have been printed.
Depending on your goals, you may want to print a booklet yourself and not have it professionally printed. To do this, click on file, then print, then PDF. This will give you a PDF file that you can look at one last time before you print it.
Sometimes, you won't like the way your booklet looks and you will want to do a bit more editing. For this reason, you should only print one copy at first and make sure it looks great before you print many copies.
Putting a Booklet Together
Putting a booklet together by hand takes time and isn't always a good idea. It would be slow and time-consuming to put hundreds or thousands of pieces of paper together yourself.
The cover should usually be made out of something harder than paper, or else the booklets may look too amateurish. Try using cardstock for the front and back cover and paper for everything inside. Folding every page at once isn't a good idea, there will be a better crease if you fold a few pages at a time.
Poke Some Holes and Sew the Booklet Together
Sewing is the best way to make a professional-looking booklet that won't fall apart. First, mark the paper where you are going to make the holes. Use a ruler to make sure they are evenly spaced.
Then, get an awl to poke small holes where your markings are. Don't overdo it, and you will damage your booklet that way. Use waxed cord and a needle to thread the booklet together.
Start at the bottom, sew your way up to the top, and then sew your way down to the bottom again. Make a sturdy knot that won't pull through the hole at the end, and cut off the end of the string. Some pages might pull out a little, you could trim them carefully as a final touch.
Key Takeaways
To make a booklet, you should change the paper size to A5 (the default size of paper is too large for a booklet) and create a margin so that all of your text is easy to see after the pages are bound together.
Apple Pages is better than Microsoft Word in most ways, whether you are making an e-book or a printed booklet.
The best way to make a physical booklet out of printed pages is to poke holes on one side and sew the booklet together with a needle and cord. You should also create a cover made out of a harder material such as cardstock. 
It may take a few drafts to make a booklet that looks professional.
Making a lot of booklets yourself takes forever. You might have to pay to have the booklets printed if you need very many of them. 
The quality of your printer will have a huge impact on the quality of the end product.