How Many Playlists Can You Have on Apple Music?
This post may contain affiliate links. As an Amazon affiliate, I earn from qualifying purchases.
There are two types of playlists on Apple Music – My Music and Playlists. My Music allows you to create custom playlists based on your existing library, so it doesn't matter how many songs are inside of that playlist, as long as it only consists of music you have added to your lists. The maximum number of songs you can have on there is an unlimited amount.
On Apple Music, there is no limit to the number of playlists you can have. Users of Apple Music can store a maximum of 100,000 songs on their libraries, which they may sync onto various devices connected to the same Apple ID using iCloud Music Library.
Playlists allow you to curate a list of music based on genre or mood, which means it's near impossible to keep track of the number of songs that are able to fit into this kind of playlist. Read on to discover more information about Apple Music playlists and their capabilities.
Is There a Playlist Limit on Apple Music?
The playlist feature on Apple Music allows you to categorize your music collection by certain methods, such as mood or genre. When users create new playlists on Apple Music, there is no limit to how many songs can be stored on the playlist.
Apple Music allows you to create an endless amount of playlists. The only major restriction for creating playlists comes in the form of iCloud storage space.
The base storage space for iCloud allows you to store a maximum of 100,000 songs; if you exceed this allowance (for example, by adding 200 playlists containing 100 songs each), then any song that is not currently downloaded onto one of your devices will be removed from your library until more space becomes available.
It's worth mentioning here that offline content is prioritized over online content when it comes to storing large libraries; this means all downloaded songs will remain playable even if you exceed the 100,000-song limit.
You can have an endless amount of playlists on Apple Music as long as your iCloud storage is not full. As long as you keep your iCloud storage under the limit of 100,000 songs, you should never have to worry about deleting any playlists or content from Apple Music.
Even though there is no playlist limit on Apple Music, there is a song file size limit that could cause problems for those wanting to sync large files to their iOS device. If you want to transfer a playlist, music library, or any other large files to the iOS device, then the file must be under 100MB.
How Many Playlists are on Apple Music?
Apple Music allows users to create thousands of playlists to customize their music listening experience. There is no official number for how many playlists you can have on Apple Music, but there is no reason why it should be limited at all.
In addition to user-created playlists, Apple Music also offers More than 30,000 expert-curated playlists sorted into multiple genres, ranging from Alternative Rock to Classical.
The songs you have saved in your library or come across on Apple Music can be made into your own personal playlist–no matter what the size of the list is. To create a playlist on Apple Music, select a song or click on "Create a new playlist," and you'll be prompted to add songs. You can also choose the option, "Click here to add an item."
How Long Does Apple Music Keep Your Playlists?
Playlists in Apple Music are saved and stored, and available the next time you log into your account. Whether created on another Apple device or manually added to iCloud Music Library by uploading music tracks through iTunes, all playlists will be saved and displayed.
When you cancel your Apple Music membership, the collection of downloads acquired during the subscription is erased, so any playlists containing those items are also removed. If you decide to renew your membership at a later date, you'll have to resubscribe and download everything again.
You can edit your playlists as desired and save those edited versions as well. If you delete a playlist from iCloud Music Library (by deleting tracks), it is removed from all devices signed in with your Apple ID; however, those changes are not reflected on other devices until they are signed out of their accounts and back in again.
If a user deletes a playlist that contains certain songs that have been added to a user's library but not downloaded locally to the specific device being used at the time of deletion, said songs will not be deleted from the library once said playlist is removed.
For example, if a user has added an entire album to their music library but downloaded only one song within the album, that song will remain in their library even after they are removed from their account. If you've saved songs to your device manually, rather than by adding them through iCloud Music Library, those songs won't go away when you remove the playlist containing them.
To recover any deleted playlists:
Open Apple Music Settings
Scroll down to Music
Tap the button next to iCloud Music Library to recover your library.
Apple Music playlists are saved during iCloud backups, which makes it easy to revert back to previous versions of them. Meaning that if you delete a playlist accidentally, then go open up iCloud backup and download the latest version of that playlist again, then all will be restored.
If a track was purchased, it would be available for download as long as your Apple ID is active and can be re-downloaded if removed from an iTunes or Apple Music library.
Conclusion
Apple Music users can create as many playlists as they want, but it is best to keep them manageable. Playlists take up lots of storage space on the device that they are created on.
So while you can have an infinite amount of Apple Music playlists, it may be better to delete playlists that are no longer relevant in order to save storage space and re-create them if needed. Apple Music playlists are saved during iCloud backups, making it easy to revert back to previous versions of them but can limit storage space on your devices.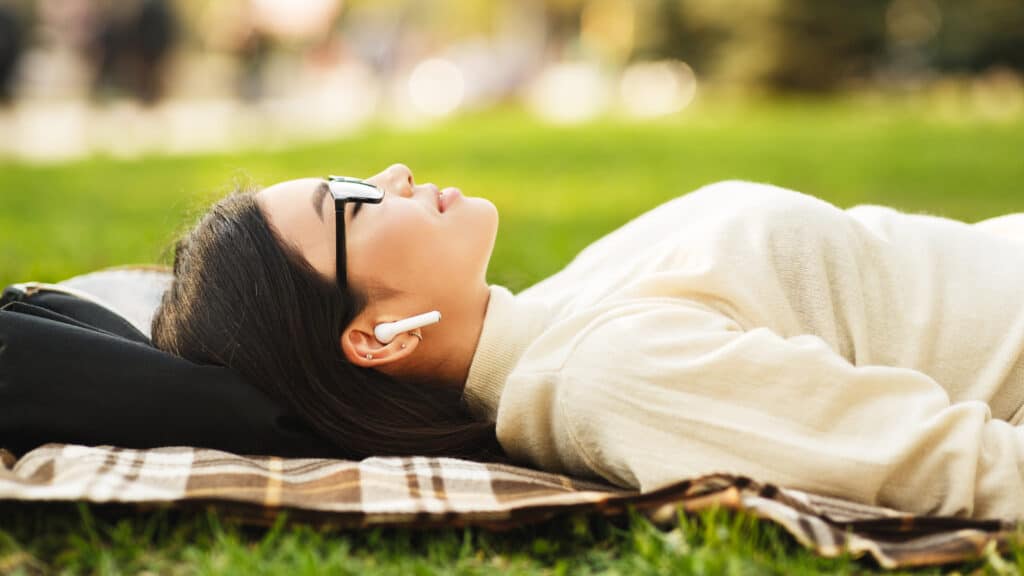 Sources