The Best Bluetooth Speaker for Classical Music (Revealed!)
This post may contain affiliate links. As an Amazon affiliate, I earn from qualifying purchases.
One of the best aspects of classical music is its power to set the mood for many different occasions. Whether you are hosting a party, making dinner, or enjoying a camping trip with friends, the ability to bring your music along can make a huge difference. However, installing, setting up, moving, and connecting to your sound system may sometimes feel like more trouble than it's worth. That's where Bluetooth speaker systems come in.
Whether you are looking for an on-the-go music system or building your home theatre, Bluetooth-enabled speakers allow for the versatility and simplicity of wireless connectivity without sacrificing sound quality. If you're seeking the best Bluetooth speaker for classical music, it's essential to consider the following:
What to Look For: Speakers for Classical Music
Selecting the right speakers can make a world of difference when it comes to enjoying classical music. In order to get the best range and clarity, you'll need speakers with the right features for everything from those deep bass sounds to the high notes. Take a close look at the unique specifications of any speaker system components before you purchase them to ensure that they can achieve the sound quality you want.
For classical music, you'll want speakers with a good frequency response– preferably at least 40-12k Hz. This will ensure that you can enjoy the full range of sounds from every instrument. Since many Bluetooth speakers are portable, it is also helpful to consider the battery life and durability of the speaker before selecting one.
Here are my contenders for the best Bluetooth speaker for classical music:
Well known for their high quality and excellent dynamic range, Klipsch has made yet another amazing audio product: the Klipsch Heritage Wireless The One II. This stylish Bluetooth speaker features a powerful 4.5-in woofer within its sleek, compact design. The delightfully vintage aesthetics feature a real wood veneer and tactile switches as part of its mid-century modern design.
Beautiful and versatile, the One II comes equipped with both Bluetooth 4.0 Wireless connectivity and a 3.5mm analog input. It also comes with an extra-long power cord– almost 4.5 feet– so you can enjoy your classical music in any room of the house. 
As far as sound quality goes, this speaker is very impressive for its small size. Despite its retro styling, the advanced technology in these speakers allows you to fully enjoy your high-resolution classical audio tracks. With this speaker, you don't have to sacrifice aesthetics to have concert-quality sound.
For a small, portable speaker with top-level durability and uncompromising audio quality, look no further than the Bose SoundLink Revolve+. This highly adaptable system functions great as a home audio setup and can also provide crystal-clear music on the go. You can even control the speaker through an app on your smartphone to quickly switch the Bluetooth device input.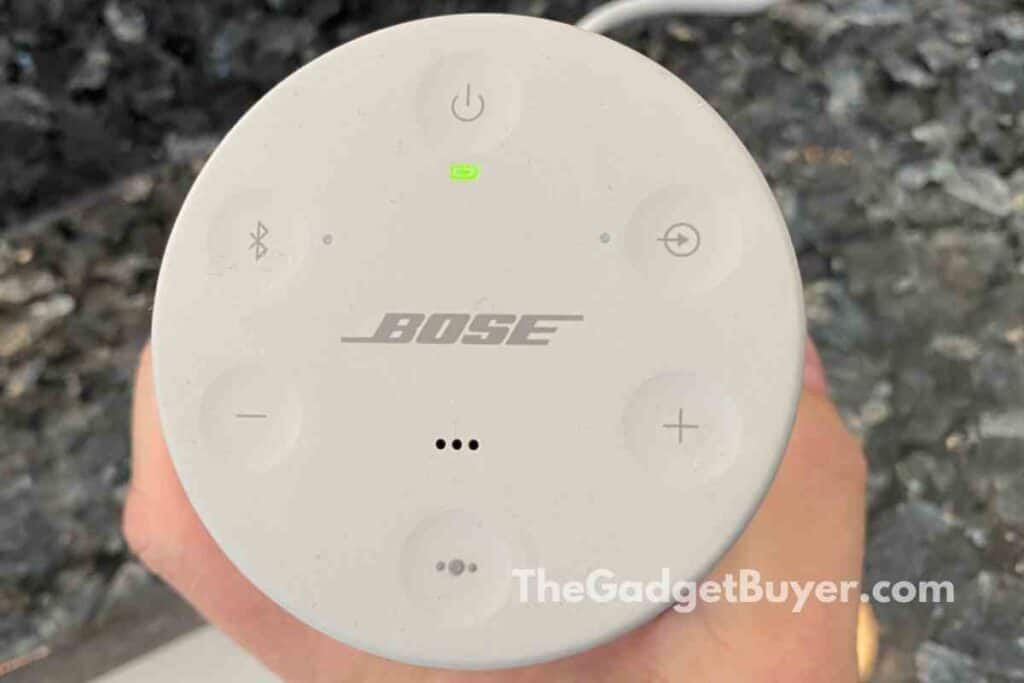 This model uses an omnidirectional acoustic deflector to achieve consistently incredible sound quality 360 degrees around the speaker. It also features a built-in speakerphone system for added convenience.
The SoundLink Revolve+ is built to last, with a durable aluminum body that provides extra protection. This speaker is also water-resistant, making it an excellent choice for camping trips, picnics, and parties.
If you want a sound system that can transition flawlessly from your music to your television to your gaming console, try these Edifier Bluetooth Bookshelf Speakers. These speakers come equipped with easy-to-adjust bass and treble settings as well as built-in Dynamic Range Control, so your sound can always come in crystal clear.
With a frequency response range of 60-20k Hz and a 4-in bass driver in each speaker, these can really showcase classical music's sharp highs, rich lows, and everything in between. And these speakers are more than just musically beautiful– with their classic wood finish, these Bluetooth speakers look great on any shelf.
In addition to music quality and looks, these bookshelf speakers were also designed with convenience in mind. You can connect to these speakers through Bluetooth and two aux inputs and then easily switch between devices. They also come equipped with a remote control that will allow you to change the volume and input from across the room.
What if you'd like to take your classical music on the go? Luckily, there are several great options for mobile music enjoyment, starting with the JBL Charge 4 Waterproof Portable Bluetooth Speaker. With long battery life, exceptional durability, and a commitment to sound quality, this speaker is an all-around excellent choice.
On a full charge, the JBL speaker can keep playing continuously for 20 hours, making it an ideal option for camping or day trips. The speakers are also designed with a durable rubber housing and damage-resistant fabric for adventuring music. Not to mention, they are waterproofed for protection against spills, rain, and even water submersion.
While these speakers may look compact, they're carrying dual passive bass radiators that will ensure your music comes through powerfully. You can even connect your speaker to other JBL Charge 4s through JBL Connect+ to amplify the sound. Your speaker can wirelessly sync with over 100 others for the full symphony experience.
If you're looking for a home theatre or computer sound system setup, the Audioengine HD6 Wireless Speakers are an excellent choice. These powerful bookshelf speakers are designed to amplify the sounds in your music, making them perfect for enjoying the nuances of classical tunes. With Bluetooth connection and a 1/8″ mini-jack input, these adaptable speakers can work with your phone, computer, music player, turntable, and much more.
One of Audioengine's points of pride is its use of traditional analog amplifiers for consistently clear sound quality. The built-in amps allow these small speakers to produce a surprisingly big sound. While this sound system is versatile enough to work in any room of the house, they are specially designed to provide an enthralling television audio experience, so if you stream classical music through your TV, this would be an excellent choice for quality.
Another unique element of this system is its dedication to being user-friendly and easy to set up. The system features Bluetooth connectivity, a mini-jack input, and stereo RCA inputs/outputs. With no complex installation process, the HD6 Wireless Speakers are designed to be set up and playing in only a matter of seconds.
Do you need a Bluetooth speaker that can also be a turntable, CD player, FM radio, and much more? This extremely versatile 8-in-1 option will keep the music going no matter what format you'd like to play it in. You can even load your classical music on a USB flash drive and plug it directly into your speaker.
The turntable itself is three-speed, with 33 ⅓, 45, and 78 RPM. It also boasts a diamond stylus for clear, top-quality sound. The speaker's Bluetooth connectivity features allow you to connect your phone, laptop, or other wireless devices with ease. There are multiple ways to listen, too—in addition to the speaker's internal amplifiers that deliver a strong sound, you can also plug in your headphones for a private listening experience.
The other appeal of the turntable-style speaker is that your music system doubles as stylish decor. The speaker has an attractive wood-style finish and can blend in aesthetically with either modern or retro environments. Whether you are looking for a high-quality speaker or a nice accent for your living room, this system is an excellent fit.
For a top-quality musical experience combined with some highly advanced but user-friendly technical features, try the Libratone Zipp Wifi Bluetooth Smart Speaker. Portable yet powerful, this compact system uses FullRoom technology to intensify the music while preserving crystal clear sound clarity.
This speaker system is particularly appealing to those who like to stream music, as it comes with multiple preset options you can connect to your Spotify account and Wi-Fi-capable devices. The Libratone Zipp Smart Speaker can even function as an extension of your virtual assistant by interfacing directly with Alexa. Pairing the speaker with your Amazon device will allow you to access useful voice-activated tools through your music system.
The Libratone is another great option for taking your classical music on the go, as it comes equipped with a long battery life, wireless connection features, and even a carrying strap. Whether you need to set the mood at a party, make a hands-free phone call, or easily switch between streaming presets, this speaker can handle the challenge.