Here's What To Look For In A Bluetooth Speaker [2023]
When I first decided to buy a portable Bluetooth speaker, I was a little overwhelmed at all the choices. I realized that in order to pick one, I was going to have to think about what exactly I expected from it. There are so many models on the market – what's the difference between them?
What Should I Look for When Buying a Portable Bluetooth Speaker?
The five most important things to look for when buying a portable Bluetooth speaker are portability, durability, sound quality, battery life, and price.
Websites usually list these factors prominently, making it easy to compare different models.
But what exactly do all these numbers mean? How much of a difference will I notice? How do I weigh these factors against each other? Here are the questions you need answers for!
How Portable is This Speaker?
Of course, all portable Bluetooth speakers are portable – it's right there in the name! But some of them are more portable than others. These products vary greatly in size, weight, shape, and carrying features.
The smallest models, such as the OontZ Angle 3, can be five inches long or less – easily carried in a purse, backpack compartment, or even a large pocket. Larger models, like the JBL Boombox 2, maybe 18 inches or longer, trading a certain amount of portability for power and battery life.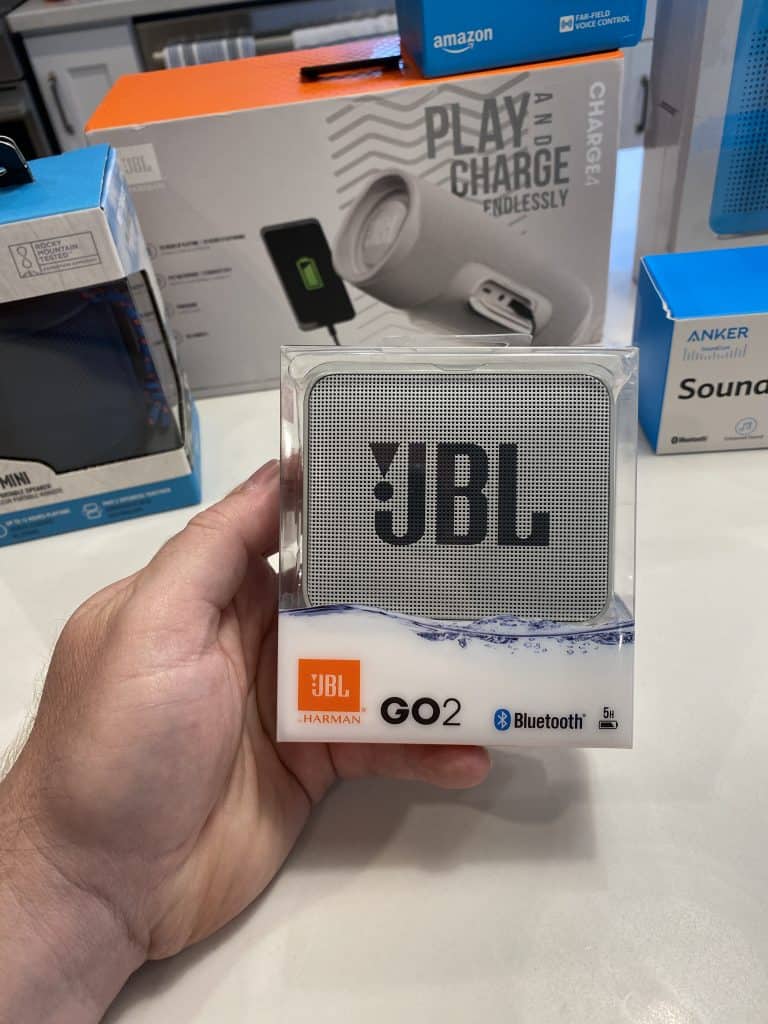 Shape is also a factor in portability. Some speakers have an oblong shape, more convenient for grasping in one hand, while others have a more compact round or square shape.
Some portable Bluetooth speakers also include other features that make them easier to hold on to, such as straps and handles. This is especially important with the larger models, but it can make even a small speaker more convenient to carry around with you or to hang from a hook.
How Durable is This Portable Speaker?
Your speakers at home have an easy life. They stay in a climate-controlled space where they don't have to cope with moisture or extremes of temperature. They rarely get moved or jostled. They usually remain connected to the same power and signal sources.
Portable speakers have a tougher job. They're designed to be carried around – moved, shifted, turned upside down. They're also meant to be used outdoors, where they can be exposed to heat, cold, dirt, and moisture. This means that rugged design is a necessity.
Look for speakers that are crafted to handle these conditions. Speakers which can survive travel show such signs as symmetrical design, rounded corners, and impact-absorbent edges.
Water resistance is an especially important consideration. Delicate electronics can be ruined by a single exposure to water, and that sort of exposure happens all the time to portable speakers. After all, they're meant to be taken to the beach, on camping trips, and to parties full of people holding drinks!
Most portable Bluetooth speakers are water resistant, but some are more so than others. Look for specific details about how much exposure a speaker can handle and for how long. Often manufacturers will make specific claims, which are generally supported by testing and should be guaranteed by their warranties.
You can judge the dust and water resistance of a set of speakers is by its IP Code rating. The Ingress Protection Code (also known as the International Protection code) was created by the International Electrotechnical Commission to establish an international standard for rating how well an electrical system resists intrusion by particles and water.
The first digit after the IP rates particle and dust protection. A 5 indicates that the system may not be absolutely dust resistant, but it won't let in enough dust to significantly interfere with its performance. A 6 means that a system is completely dustproof.
The second digit rates water protection. A rating of 4 indicates protection from occasional splashing. 5 and 6 measure protection from jets of water, like from a hose. For your portable Bluetooth speaker, you should look for a rating of at least 7, which indicates that it's safe from full immersion in water 1 meter (3.3 feet) deep for 30 minutes. A rating of 8 is even better, but the exact details of testing vary by manufacturer.
Some speakers have additional features which make them more likely to survive the great outdoors. For example, the Braven BRV-Mini is not only IPX7 rated, it also floats – so if you accidentally drop it in a river, you have a much higher chance of finding it again.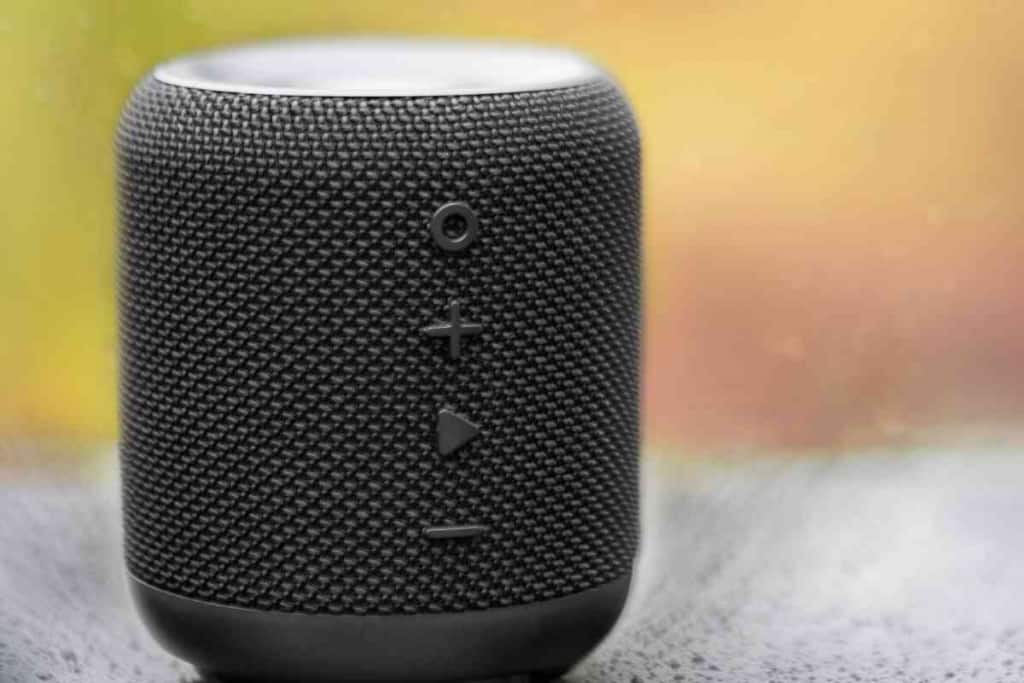 How Good is the Sound Quality of This Speaker?
Portable Bluetooth speakers need to be portable, but they also need to work well as speakers. You need to make sure that your speaker reproduces sound accurately, without distortion or excess noise, and that it's loud enough to be heard clearly wherever you go.
It can be tricky to know how good a speaker sounds. The best way to evaluate it is to listen to it for yourself in conditions that are as much as possible like the ones in which you'll listen to it.
Specialty audiophile stores often have listening areas set up to allow their customers to do this kind of testing, and their staff may be knowledgeable and helpful. But these stores are rare and expensive. The next-best thing is a careful reading of a product's online reviews. Major brands will have hundreds of starred Amazon reviews, some of them in great depth by people with a lot of knowledge.
Fortunately, volume is a little easier to measure than quality. The product listing should give you the number of watts the speaker uses. A small, ultraportable speaker may only have 3W of power, which is plenty for the individual listener. If you're providing the music for a party, you might want something with more muscle, like the JBL Boombox 2, which packs two 40-watt speakers.
TIP: You can read the full JBL Boombox 2 review and see why I love it by my wife is just so-so on it.
How Long is the Battery Life of This Speaker?
Unlike home speakers, portable speakers have to be able to go a long time without being plugged in. Fortunately, battery technology has come a long way since the days when you needed an armload of "D" batteries to power your boombox for a few hours. Today's batteries can keep a speaker going for a long time.
Most portable Bluetooth speakers promise at least 5 hours of continuous listening before they need to be recharged. That's plenty for a short trip. Some larger ones, like the Sony SRS-XB43, promise as much as 24 hours on a single battery charge. You may want this sort of quality if you're going on a multi-day hiking trip!
TIP: Don't waste your money buying the Sony. Get the Bose or JBL speakers mentioned at the bottom of this article.
What's the Price of This Speaker?
At some point, designers face a limit to how much speaker they can fit into a certain space. That's when you start seeing trade-offs between the factors on this list. A louder speaker generally takes up more space and drains the battery faster.
You can compensate for the battery drain by including a bigger battery, but that makes the whole package bigger. By limiting the speaker volume, you can also make a smaller battery go further, and both will take up less space; but you'll also limit your customers to those who don't need the loudest speakers. By using more expensive components, you can get more quality in a smaller space, but that drives up the price.
There are bargains out there, and you should definitely be looking for them, but when you're shopping established brands, you largely get what you pay for.
There are several good portable Bluetooth speakers out there that do a good job of hitting the main points of portability, durability, sound quality, and battery life for around $40.
If you're willing to shell out a little more, you can get successively more powerful, longer-lasting speakers at around the $120, $250, and $400 price points.
Bluetooth Speaker Buying Guides
Here are some buying guides to help you make the best picks. If you want to know my ultimate favorites regardless of price. Just go to the bottom of this page. I highlight my favorite, my wife's favorite and my daughters favorite bluetooth speakers. Hopefully this is helpful to you.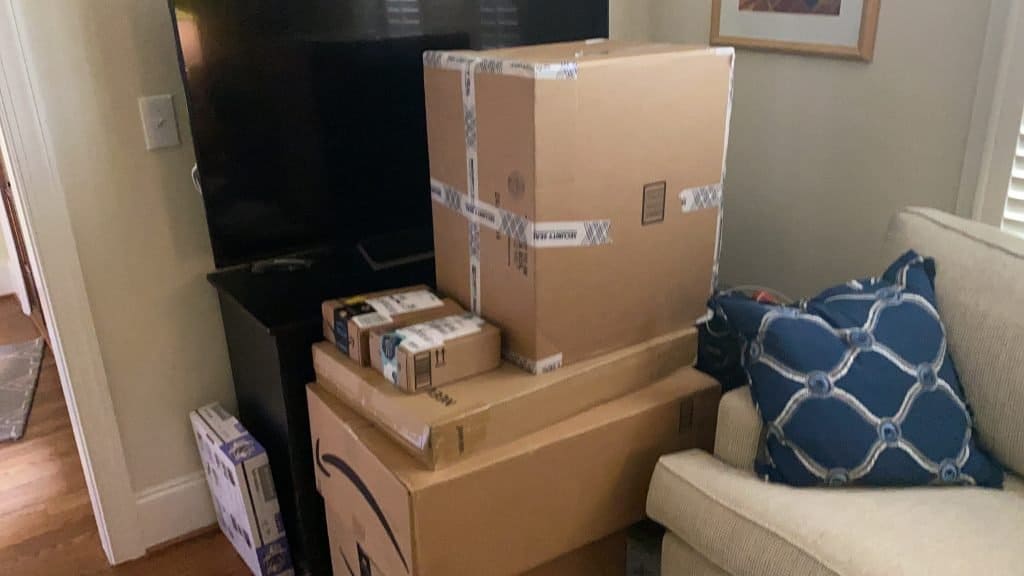 Closing Thoughts
When it comes to electronics, and especially portable electronics, we recommend you stick to well-known name brands such as Anker, Bose, JBL, Sonos, and Sony.
Getting what seems like a bargain on a cheap knockoff usually just means that you're not seeing the compromises that the manufacturer made on build quality. That means a speaker that produces cheap, tinny sound, or that has a much lower battery life than advertised, or that breaks unexpectedly – or all three!
A good speaker should provide you with solid-quality sound for a long time. Following this guide will help you pick the right one. If you're looking for a little more advice, our website has more detailed reviews and recommendations on speakers and all sorts of other gadgets!
3 Portable Bluetooth Speakers I Personally Own And Love!
My wife's favorite is the Bose and we use it all over our house. Mostly we use it when we are getting ready for work in the mornings. My daughters love the JBL Charge (model 3, 4, or 5 it does not matter They are all good).
My favorite, although the size is massive, is the JBL Boombox because of the amazing bass it produces. This is my go-to tailgate party speaker. It's amazing outdoors. Just like the charge you can buy the boombox 1, 2 or the brand new model 3. All of them sound amazing. I personally own the Boombox 2 and love it. You can go here to read my full review of the JBL Boombox 2.