Can I Charge My Apple Watch With My iPhone?
This post may contain affiliate links. As an Amazon affiliate, I earn from qualifying purchases.
Your Apple Watch is designed to be used with other Apple devices and Apple accessories. That's the beauty of Apple – you can easily pair devices together and maximize the way you use them. When you are in a pinch and need to charge your Apple Watch, you might be tempted to charge it using your iPhone, iPad, or Macbook. But can you actually do so?
Rumors have been flying around the Internet for a while regarding charging your Apple Watch using your iPhone or its charger. But those rumors have all since been debunked, and Apple recommends that you charge your Apple Watch using the charger that comes with it.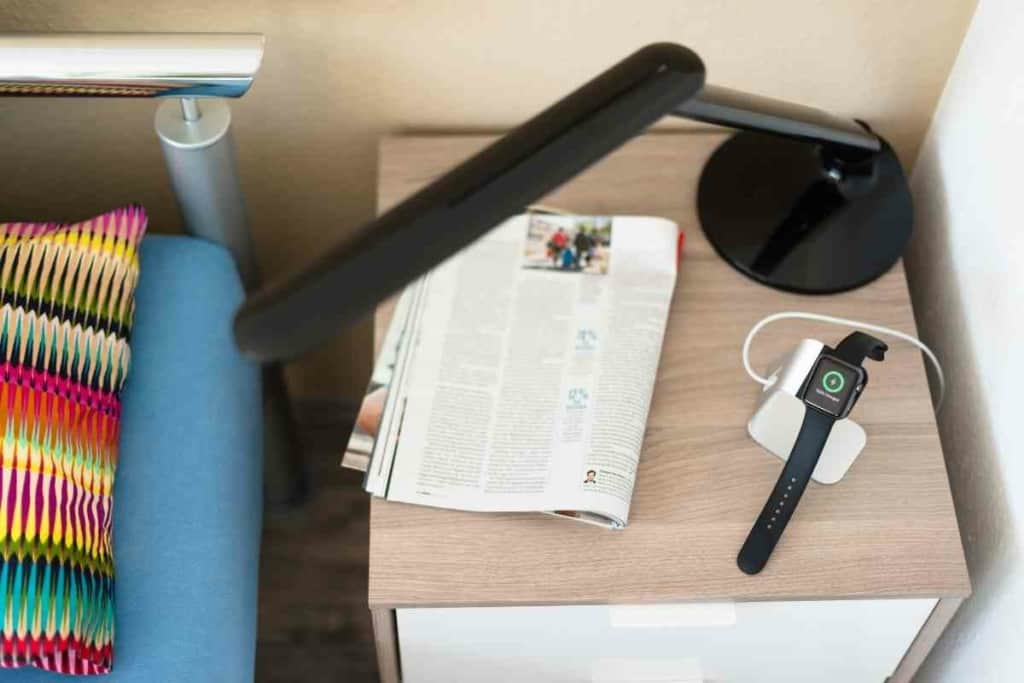 Can You Charge Apple Watches With iPhones?
You cannot charge your Apple Watch using your iPhone, iPad, or their dedicated chargers. You should ideally be using the Apple Watch's own charger. There have been attempts by outside developers to utilize the "hidden" six-pin diagnostic port, but Apple has shut down those developments.
Your Apple Watch's magnetic charger and cable will best be able to charge the watch, no doubt about that. Are there any other ways that you can charge your Apple Watch? And just what is that hidden port on the Apple Watch that people keep bringing up in conversation?
How can you use that to charge your device? These questions are commonly asked in Apple discussion forums and on Reddit, so know that you are not the only one wondering these things about the Apple Watch series. Let's go over how you should be charging your Apple Watch, how you can charge it without its dedicated charger, and what that hidden port on the Apple Watch is actually there for. Why did Apple shut down developers who wanted to use the hidden port for quick charging? 
Why can't you use your iPhone's charging cable or the phone itself to wirelessly charge the Apple Watch? Is Apple ever going to make a secondary charging method for these watches? 
Read on to learn more about why you cannot charge your Apple Watch using your iPhone or its charging cable.
How do I charge my Apple Watch without a charging cable?
If you are not able to use the Apple Watch's dedicated charging cable, you can switch over to the magnetic charging dock that comes with the watch. You are able to switch between these two charging sources if you want. 
Either one will work just about the same at charging your Apple Watch and should prove to be quite efficient.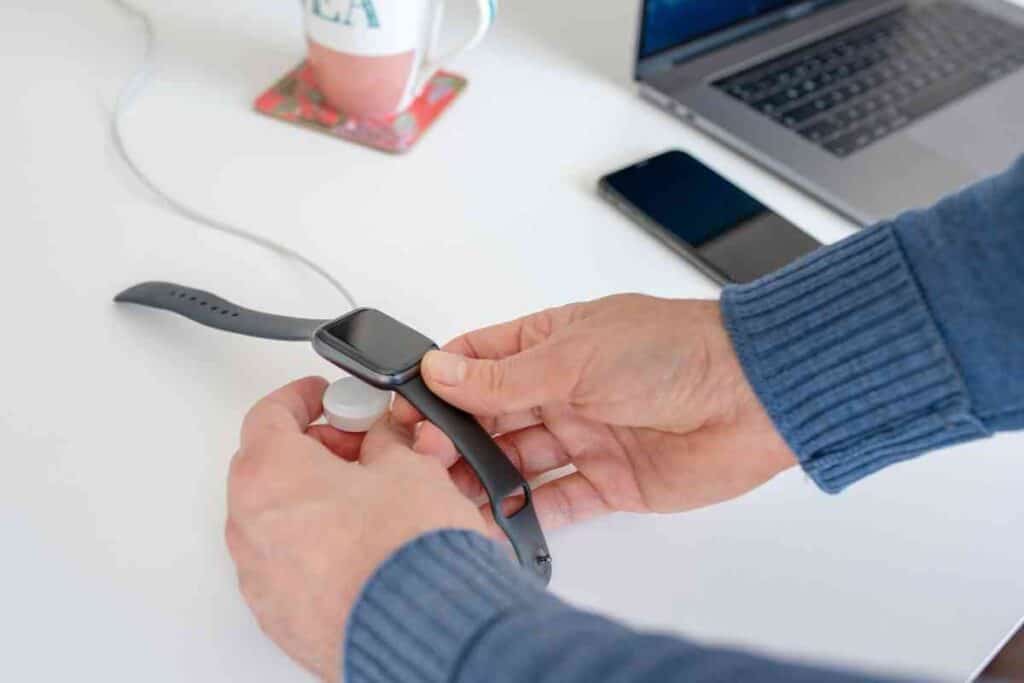 Why can't I use my iPhone, iPad, or their chargers to charge the Apple Watch?
Your iPhone chargers and iPad power adapters are different from the Apple Watch's chargers. The Apple Watch charges inductively by using a special charger that won't put forth enough power to charge the phone. 
The magnets in the charger make it very convenient to snap your Apple Watch onto the charging cable.
However, the charger that comes with the Apple Watch definitely cannot charge the iPhone, and Apple has not yet added a lightning port to the Apple Watch. The Apple Watch has not yet been adapted for Qi wireless charging like the iPhone has been.
Okay, let's talk about that "hidden" port located in the spot where the bottom band attaches to the watch's body.
When you remove the cap, there is a six-pin port beneath. This is actually the watch's diagnostic ports that techs can use to assess problems. But, back in 2015, some users discovered that it could be used to charge at a quicker rate. 
Reserve Strap took this concept and ran with it, making prototypes in which the Apple Watch strap would connect to this port and charge the watch while the user still had the watch strapped to their wrist.
In the same amount of time the Apple wireless charger took to charge the watch, the Reserve Strap did it 6-7% more rapidly. Of course, Apple stepped in and shut this down over concerns regarding the risks associated with on-the-wrist charging (such as getting electrical burns).
Despite Apple receiving a patent in 2017 for an on-the-wrist battery band charger, there have been no developments.
How do I get the best charging from my Apple Watch?
So, how do you get the quickest charging from your Apple Watch? Apple recommends that you set up your charging station in a well-ventilated area, as this reduces the risk that it will overheat or lose performance efficiency.
After you have found this ideal charging spot, simply plug the Apple Watch into the adapter. Then, you will need to connect it to the power outlet so that you can turn it on.
What is The Batfree Power Strap?
Back in 2019, a company called Togvu began designing a charging band to be used with the Apple Watch called the Batfree Power Strap. While they created a Kickstarter to fund this venture, nothing further came of it, and contributors were never refunded for their contributions.
What should I do if I cannot use the Apple Watch's dedicated charging cable or magnetic charging dock?
If you are unable to use Apple Watch's dedicated magnetic charging dock or charging cable, you need to check and make sure that everything is firmly connected to the adapter and that the power source is working properly.
Apple recommends that you try using another compatible Apple Watch charger if yours doesn't seem to be working as usual.
Closing Thoughts
Your Apple Watch is designed to work strictly with the dedicated lightning connector cable and magnetic charging dock that come along with it. Unfortunately, that means you cannot swap in your smartphone's lightning cable to fast-charge it. 
And, without Qi wireless charging available, you cannot use your device to charge it. While attempts have been made at manufacturing charging watch bands, Apple doesn't seem to have any interest in developing them. 
You will need to stick with the recommended charging methods.