Why Does Fitbit Need My Location?
This post may contain affiliate links. As an Amazon affiliate, I earn from qualifying purchases.
Fitbits and other smart watches can be useful pieces of technology.
They provide their users with an abundant amount of data.
Users can monitor things like heart rate, workout routines, and many other health related subjects.
However, some people are hesitant to give location permissions to so many devices.
Some location services are intrusive, and they do more damage than good.
Like other devices, the Fitbit has built-in location services.
Cheaper models of Fitbit use what is known as connected GPS.
It uses your phone's GPS over a Bluetooth connection to provide real-time tracking.
These services can be toggled off, but that means users will be missing out on an abundance of features.
Why Does Fitbit Need My Location?
Fitbit primarily uses location settings to help people plan jogging and running routes. Other devices are much more intrusive than Fitbit, using your location to advertise, suggest social media contacts, or encourage visits to certain stores. Fitbit has settings that will have your watch ask each time it wants to use the location or you can turn it off completely.
The Fitbit uses location services to help users with their workout routines.
It can keep track of your activity and help you map out jogging routes.
In fact, you miss out on important features when location services are turned off.
It's understandable if you'd rather turn them off though.
Continue reading to find out exactly how to turn off location services on your Fitbit, no matter which model you have.
How do I Stop Fitbit from Asking my Location?
Fitbit's innovative location services are an important feature for many people.
In fact, the Fitbit's route tracking ability might be the sole reason some people made their initial purchase.
Each Fitbit has three primary options for location services.
Users can turn it on, turn it off, or set it to ask.
If your Fitbit is constantly asking you if it can know your location, you have turned this setting to ask.
You can turn it to on or off to stop getting these permissions requests.
Many people might not want their devices to keep track of their location though.
The good news is, Fitbit makes it easy to turn off location services.
There are two different types of GPS a Fitbit can use.
Some models have built-in GPS; some rely on your phone to share its GPS function.
Fitbits with Built-in GPS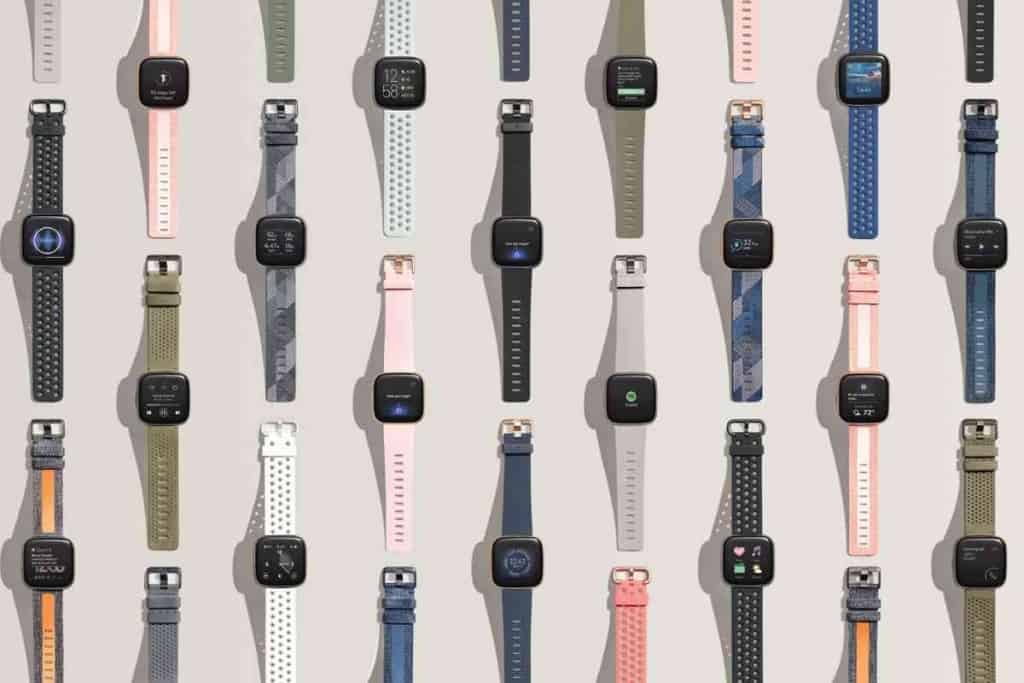 The Fitbit Ionic, Charge 4, Charge 5, Sense, and Versa 3 all have built-in GPS. It's easy to turn the GPS off with these devices.
Simply navigate to your settings app, scroll down, and tap a button that turns phone GPS off.
Connected GPS Devices
It's a bit more difficult to turn GPS off on devices that shares GPS with your mobile phone.
One option is to simply turn location services off on your phone. However, this will stop all location services on your phone from working too and might not be preferable to all.
Luckily there is another way too. The process is slightly different depending on which phone you have.
You'll want to find your permissions settings in the phone and deny your Fitbit app permission from using location services.
This will stop the Fitbit from being able to use your phone's GPS.
Some models of Fitbit, even if they use your phone's GPS, have an option in settings to turn off GPS.
The Versa, Versa Lite, and Versa 2 all allow users to stop location services by navigating to the Exercise App and turning off the "Connected GPS" option.
Native GPS Versus Connected GPS
There isn't much difference between native GPS and connected GPS for a Fitbit.
Both types of GPS provide the same features; however, you'll need to keep your phone with you during a workout if you have connected GPS.
The Fitbit will still be able to track your steps taken; however, it will estimate your steps based on stride length instead of GPS.
It's more accurate to have your phone on you while running if your phone uses connected GPS.
If you're the type of person who likes to leave your phone at home during a run, you may want to consider purchasing a Fitbit with built-in native GPS.
You can leave your phone at home and get all the benefits that come with GPS.
Connected GPS is also easier for the manufacturer to implement.
This means that Fitbits with built-in GPS typically cost more than Fitbits with connected GPS.
This is good to know if you are on a budget but still want to find a smartwatch to assist you with your exercise routine.
Why Would I want GPS on my Fitbit?
The GPS function is implemented in Fitbits to provide the user with useful incites and information.
GPS allows users to keep track of where and how far they ran or jogged without manually entering the information.
The Fitbit also has a heatmapping function.
It shows users where most of their exercise takes place and how intense each area is by comparing run time with heart rate.
The Fitbit even sends the information directly to your phone so you can view and examine the data on a bigger screen.
Simply put, if you are serious about your exercise routine, you will want to make use of the Fitbit's GPS functions.
Alternatively, a user can simply toggle the GPS on exclusively during exercise routines.
There's no reason to leave the GPS on all the time if you don't want.
It only provides useful data while you are exercising.
In fact, it will continue to provide data during normal activity, so you will get a more accurate data readout if you turn the GPS off during normal day-to-day activity.
About Bluetooth and GPS
Your phone will require a Bluetooth connection to sync with your phone's Fitbit App.
Your phone will also require a Bluetooth connection if your Fitbit doesn't have native GPS.
Bluetooth and GPS functions are significantly different.
While GPS allows users to track their progress in real time, a Bluetooth connection ensures that your data is uploaded to your phone.
It's useful to have Bluetooth turned on even if your Fitbit has native built-in GPS.
A Fitbit will require location services to be turned on and Bluetooth to be connected to be at full functionality.