How To Keep AirPods 3 From Falling Out Of Your Ears
This post may contain affiliate links. As an Amazon affiliate, I earn from qualifying purchases.
The AirPods 3 aren't immune from a basic yet irritating problem that tends to happen with earbuds — they can fall from your ears when you least expect it. So, how do you keep the AirPods 3 from falling out of your ears?
To prevent your AirPods 3 from falling out of your ears, wipe them clean with a lint-free cloth, gently press them into your ears, and rotate and wedge them in to maintain a snug fit. You can also use third-party silicon grips and ear hooks to gain more stability.
If you're a jogger, athlete, or are always on the go, then making sure your AirPods stay in is key. Let's take a closer look at how you can keep the AirPods in your ears so that you won't have to worry about losing them in a sewer drain.
What Are the AirPods 3?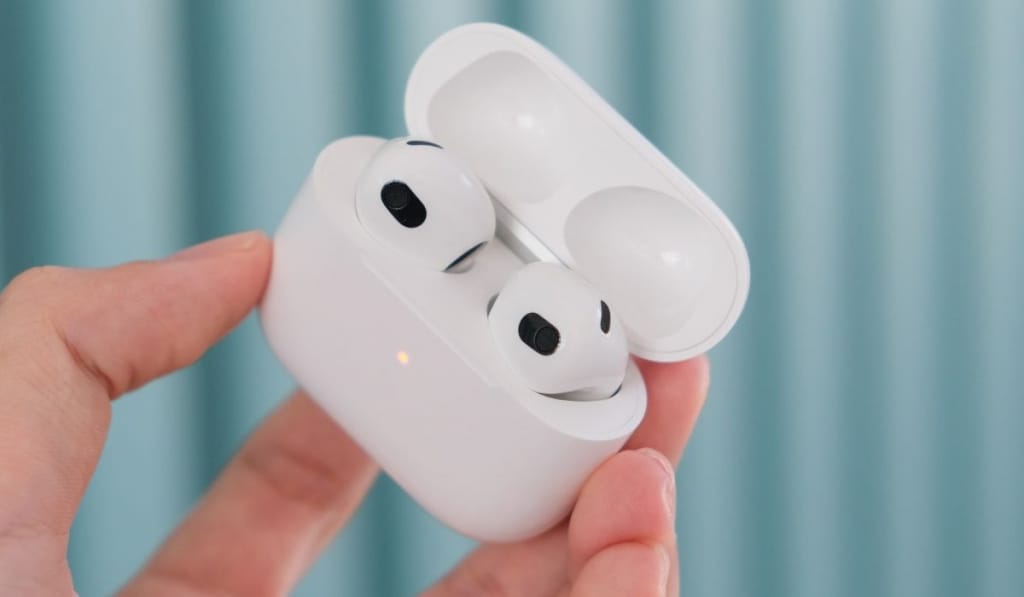 The AirPods 3 (on Amazon) are the third generation of Apple's AirPods, which you can easily distinguish from the Pro model due to their much shorter stems. The stems also include a prominent "force sensor," so that you can squeeze them to answer your calls, play, pause, or skip audio.
The sound quality is great, and the AirPods 3 aren't as loud or immersive as the AirPods Pro. You can hear what's happening around you when you take them for a run, even on a windy day.
There's also head tracking so that you can distinctly tell the audio is coming from your iPad or iPhone when you turn sideways. Another subtle addition is the skin sensor, which detects your skin to reduce false starts and stops when handling the AirPods.
You'll also enjoy improved battery life with the AirPods 3 — to the tune of an extra hour. Moreover, the case now supports MagSafe wireless charging.
Lastly, the "Find My" features have had significant upgrades, and you can now get a notification when you leave your AirPods behind and see their last location on a map.
Despite all these perks, the AirPods 3 lack the excellent noise cancellation feature and silicon tips you'll find in the Pro model.
Do AirPods 3 Fall Out of Your Ears?
You might be surprised to find that the AirPods 3 don't easily fall out of your ears, even if you take them for a run. They'll hold out and maintain their grip in many situations, as long as you've inserted them snugly into your ears.
Unless you shake your head vigorously from side to side, you probably won't feel like they're going to fall out.
However, your AirPods 3 will easily fall out for the following reasons:
They don't fit naturally in your ears

You've worn them incorrectly, with the stem facing directly down

Your ears are oily or sweaty

The AirPods are dirty
How to Prevent AirPods 3 From Falling Out
These are the 4 practical ways to prevent your AirPods 3 from popping out of your ears unexpectedly:
Press the AirPods in to Fit Securely
Carefully press the AirPods into your ears, keeping the stem aligned parallel to your face. Having them in a vertical position relative to your head may not give the best fit.
Rotate and Wedge the AirPods for a Snug Fit
Gently rotate the AirPods you feel they're locked in position, with the stems almost parallel to your jawline.
Wipe the AirPods Properly to Remove Oil and Dirt
Use a lint-free cloth moistened with isopropyl alcohol to clean off dirt or oil from the ear tips of your AirPods so you can experience better grip when wearing them.
Use Third-Party Silicon Grips or Ear Hooks
Third-party silicon grips like the DamonLight AirPods Covers (on Amazon) offer extra grip to the earbuds and are also thin enough to fit inside the charging case. You can also use ear hooks like the Ahastyle Silicone AirPods Ear Hooks (on Amazon).
Are AirPods 3 More Secure in Your Ear Than Other Versions?
The AirPods 3 fit securely in your ear only if you wear them correctly, and they don't necessarily offer a better fit than the previous versions. Unlike the AirPods Pro, which feature replaceable, different-sized ear tips, the AirPods 3 come with plastic, non-replaceable ear tips.
Interestingly, many users thought that the replaceable silicone ear tips would fully address fit issues, but there's a caveat. They're slippery and easily accumulate dirt, and some users have reported that they feel less snug when going for a long run.
In general, the AirPods 3 will only fit securely in your ear if you wear them properly. And, even then, they can still become dislodged if there's enough movement going on.
Should You Buy AirPods 3?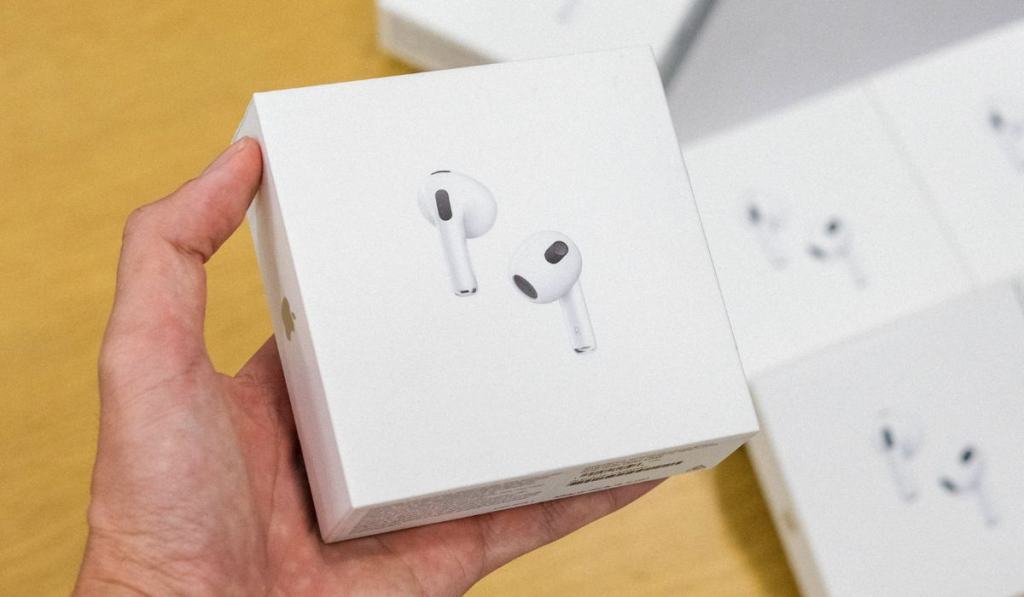 It's very unlikely that Apple will release newer versions of the AirPods anytime soon, since the AirPods Pro and AirPods Max will probably get some updates before entirely new models are released.
Since there haven't been any solid signs of new AirPods or notable rumors around what the latest model could feature, this is a great time to buy the AirPods 3. While they might seem relatively pricey compared to what the closest competitors have to offer, these tiny earbuds boast remarkable tech.
The H1 chip guarantees a smooth, fully integrated pairing and device switching experience for the Mac, iPod, iPhone, and Apple TV. It also enables exclusive features such as Adaptive EQ and spatial audio with dynamic head tracking, making AirPods 3 the perfect choice for use with Apple devices.
But if you're looking for AirPods with extra features like in-ear silicone tips and Active Noise Cancellation, you can't go wrong with the AirPods Pro (on Amazon), which are a bit higher on the price spectrum.