Are Apple Watches Carrier Locked? [AT&T, Verizon, T-Mobile!]
Smartphone users, if you're about to make the leap into buying a smartwatch, you might be asking yourself, "Can an Apple Watch be used with any carrier?" I mean, we all know how our cellphones are locked into specific carriers.
The truth is, if you are buying a brand-new Apple Watch, it will not be locked into a carrier. The only way you can get a carried locked Apple Watch is if you are buying one used. Many carriers support the Apple Watch, but as it turns out, the Apple Watch is a regional device if it is the cellular version. This isn't even the case for the GPS-only Apple Watches, so it really does not matter on those models.
But here's the kicker: Your iPhone and Apple Watch need to be on the same carrier in order to activate on an LTE network (and that is if you have one of the pricier LTE-inclusive models). You can switch between carriers though since the Apple Watch can support up to five cellular plans. So you do have some options.
Now, carriers will charge different monthly amounts for adding the Apple Watch to your plan. Some monthly fees are as small as $5 while others go up to $20. And some have activation fees while others do not. You will want to do a little research and find out your carrier's rates before you go ahead and buy the Apple Watch.
Are Apple Watches carrier locked?
Apple Watch models are not carrier locked. The Wi-Fi/GPS-only Apple Watch models (which have a cheaper base price) aren't even regional, whereas the LTE-enabled Apple Watch models are. For that, it is recommended that your iPhone and Apple Watch be on the same service carrier.
What does it mean for an Apple Watch to be locked on unlocked? And just how do you go about switching carriers? How can you unlock an Apple Watch if you bought it used? Read on to get your questions answered.
What is an unlocked carrier for an Apple Watch?
Do Apple Watches have to be unlocked? Can they be? When we're talking about the Apple Watch being unlocked, it really means that the Apple Watch is not locked to a specific cell service carrier.
For example, even if your iPhone gets service through Verizon, your Apple Watch doesn't necessarily need to be added to your Verizon plan. It should really only be added if you plan on using it with 4G LTE connectivity.
What if my Apple Watch is GPS-only?
If your Apple Watch only uses Wi-Fi connections and GPS, then you have nothing to worry about. Connecting to your Wi-Fi connection is pretty straightforward. Here's how you do it:
1. Using your Apple Watch, open the Settings app.
2. In the Settings app, tap on Wi-Fi. This prompts your device to automatically search for Wi-Fi networks in the vicinity.
3. Find the name of the network that you want to join and tap on it.
4. If it prompts you to do so, enter the password using Scribble or the Apple Watch keyboard.
5. Tap Join.
Using with GPS is easy as well. Start by opening up the Maps app on your Apple Watch. Tap on Location, then on the map pin or destination landmark. After that, scroll through the location info until you see Directions. Once you see that, you can choose from driving, walking, public transit, or bicycling directions.
After selecting your method of transportation, tap a route and follow the directions to get to your intended location.
Remove a Carrier From Your Apple Watch and iPhone
Are you thinking about removing a carrier from your iPhone and Apple Watch? Apple does let you remove cellular plans using your iPhone. To do that, follow these steps:
1. From your iPhone, open up the Apple Watch App.
2. Find and select the My Watch feature, then tap on Cellular.
3. The information button should show up. Go ahead and click on it.
4. There will be two different options to choose from: Manage Carrier Account or Remove Carrier Plan. You want to remove the carrier plan, so just click on the Remove Carrier option.
5. You will need to contact your carrier if you wish to unpair, as this will help you to remove your cellular subscription.
Erase and Unpair from Apple Watch
If you simply wish to erase and unpair your iPhone from the Apple Watch, you can take a few quick steps to do so. Here's how to go about unpairing: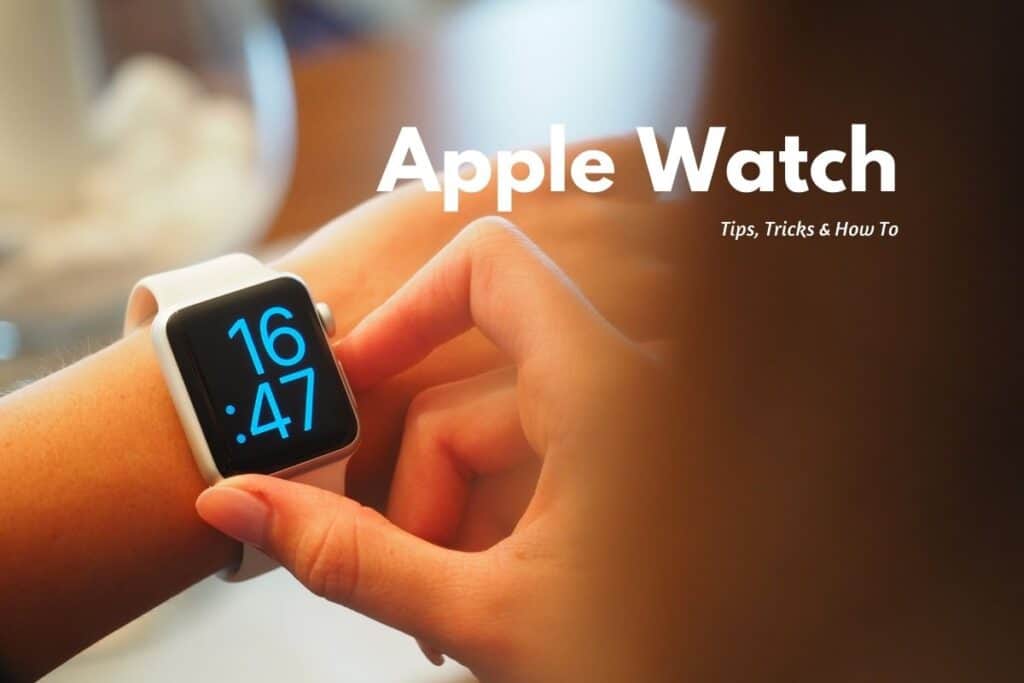 1. Place the iPhone and Apple Watch in close proximity to one another so that they can "communicate".
2. Once you have these devices close together, open your Watch app from the iPhone, . Go to My Watch, then click on the All Watches option.
3. When you are ready to unpair the watch, tap on the Info option and select the Unpair option.
5. If you do not wish to pair these devices ever again, you can go ahead and select the Erase All option – this will remove your cellular plan.
6. Click on Confirm, then you will need to enter your Apple ID and password to finish the process.
Closing Thoughts
Since the Apple Watch is not carrier locked, you have quite a bit of leeway regarding which carrier you use with the watch – that is, if you have one of the fancier LTE capable models. If you don't, then simply utilizing Wi-Fi and GPS should be enough for you, and it eliminates the need to pay a few extra bucks a month to tack the watch onto your carrier's monthly plan.
Most carriers are compatible with the Family Setup, so the Apple Watch can be set up for your child through your iPhone and your cellular service provider. This is just one of the many benefits to getting an Apple Watch, and the fact that they aren't carrier locked makes them all the more user friendly.