Can You Use Snapchat On A Computer? PC & Mac!
With over 332 million active daily users, Snapchat is an extremely popular social media platform for Andriod and iPhone. But can you use Snapchat on a computer? There are many benefits of using a social media platform like Snapchat on your PC or Mac. You can view snaps from your friends on a much larger screen, it is much easier to type longer messages with a keyboard rather than trying to type the message on your phone, and it can easier to take snaps using filters with a stationary camera from your computer rather than needing to hold your phone.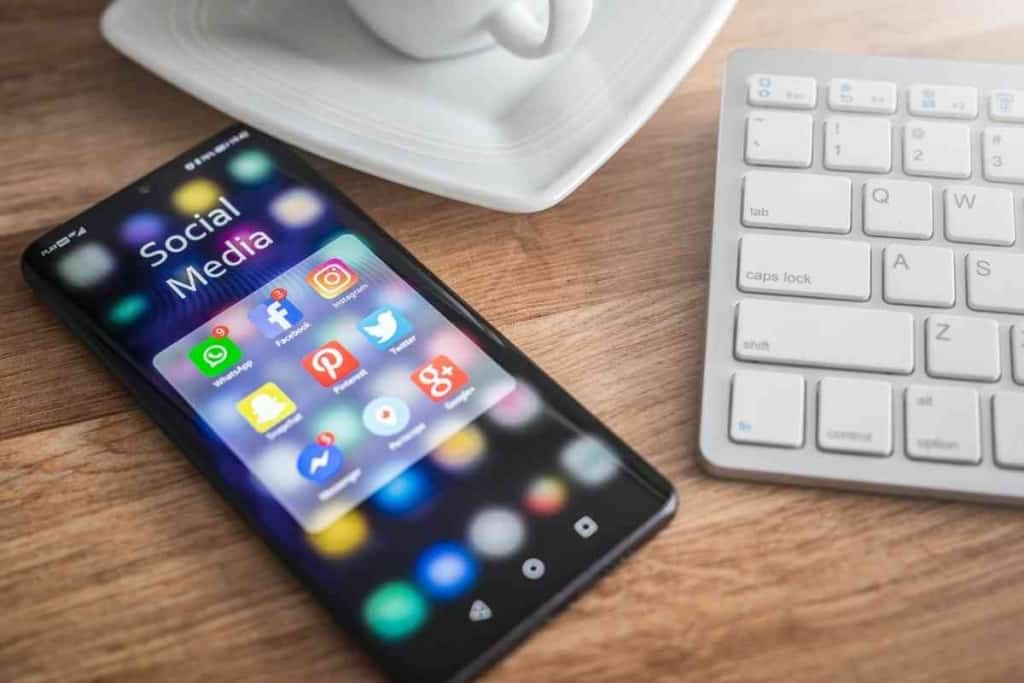 Table of Contents
Can you use Snapchat on a PC or Mac?
There are three main ways you can use Snapchat on your PC and one main way to use Snapchat on your Mac device. On PC, you can use the Snapchat official website, use a screen mirroring app, or download an emulator. On a Mac, you can download an Android emulator to run Snapchat or use the official site.
Having access to Snapchat on your PC or Mac is not only better so you can watch your friend's Snaps on a much larger screen but it also has some benefits for businesses who use Snapchat for advertising. It can much easier to create content for advertising on a PC or Mac than on a smartphone.
Let us take a closer look at how exactly you can get Snapchat to run on your PC or Mac as well as some of the advantages and disadvantages of running Snapchat on your PC or Mac rather than your smartphone.
How to run Snapchat on your PC
Many Snapchat users have wondered if there is a way to enjoy the stories of their friends on their PC rather than on their smartphones. Additionally, some Snapchat users may prefer to make advertising content using their PC and a high-quality webcam.
If you are running Windows 10 on your PC, then there are three main ways to run Snapchat on your PC. You can use the Snapchat official website, a screen mirroring app, or an emulator. Here are some step-by-step instructions explaining how to use all three.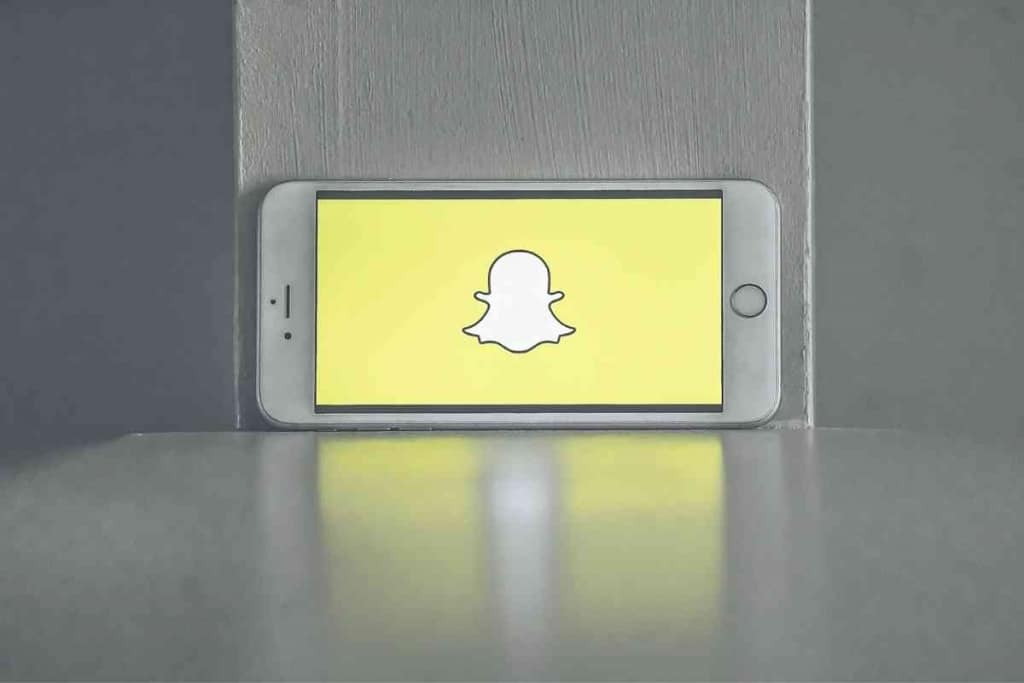 Snapchat official website
Snapchat has been developing its official website, and although not all of Snapchat's features are available on the site, it still allows users to use a stripped-down version of Snapchat directly on their PC or Mac by using a web browser of their choice.
Here are some of the features that you can access via the Snapchat official website.
Access your Snapchat Newsfeed to see what's new from your friends.
Message any of your friends or contacts while using the convenience of typing with a proper keyboard.
Access Snapchat ads to create content for your followers and for a wider audience through paid ads.
Create your own lenses and filters in both 2D and 3D using the Augmented Reality feature.
So what features of Snapchat are not available on the official website?
Currently, you cannot upload photos or images to Snapchat.
The official website does not support taking selfies or snapping.
The best part of the Snapchat official website is that it can be accessed from either a PC or Mac at any time.
When you use a screen mirroring application you can instantly transfer your Snapchat account onto your PC and still maintain all of the Snapchat features that you may lose when you use the Snapchat official website. Screen mirroring apps like iMyFone MirrorTo are easy to configure and set up.
Here are some of the features that you may enjoy from a screen mirroring application like iMyFone MirrorTo.
Instantly connects your phone to your PC.
iMyFone MirrorTo not only mirrors Snapchat but it also can mirror any of your other apps including Instagram, Facebook, Messenger, TikTok, and WhatsApp.
Built-in keyboard to message in any application that is on your phone.
It is easy to live-stream your screen, audio, camera, and microphone to Facebook, YouTube, Instagram, and/or TikTok.
The screen mirroring application can be used on both iPhones and Android devices to use applications from your smartphone on your PC.
Emulators
There are several emulators that can help you use Snapchat on your PC. These emulators are frequently used to play old video games like Super Nintendo, Sega, N64, etc. on a PC, however, they can be used to run Android phone applications as well. The best emulators to run Snapchat on your PC include BlueStacks, NoxPlayer, LD Player, and Yuzu.
BlueStacks
BlueStacks is an emulator that many people use to run Android apps on their PC. The emulator is free and can quickly transfer apps from the Google Play Store to your PC including Snapchat. BlueStacks emulator works with 97% of the apps in the Google Play Store while helping to keep your system safe from malware and other cyber threats.
NoxPlayer
NoxPlayer is an emulator used by gamers who desire to play their Android mobile games on their larger PC screens. The NoxPlayer Snapchat feature is 100% safe and secure while allowing you to access all of your typical Snapchat features from your PC.
LD Player
LD Player is a powerful emulator that is free to download, incredibly fast, and offers an extremely smooth interface while using apps downloaded from the Google Play Store. LD Player allows you to run Snapchat and any other mobile app on your PC simultaneously. You can also send files back and forth between Android and your PC.
Yuzu
Yuzu emulator was designed for playing the Nintendo Switch on your PC, however, since it is a license and open-sourced emulator, you can run pretty much any software you would like on your PC using the Yuzu emulator.
How to run Snapchat on your Mac
There have been rumors circulating for years that Snapchat is developing a Snapchat that is compatible with Mac devices, however, that has not happened.
Snapchat is still only available for mobile devices. Until Apple and Snapchat finally come together to finish a Snapchat app for Mac devices, you will have to either use the Snapchat official website through your web browser on your Mac or you will need to download an emulator.
Before you download an emulator, you are going to need a Google Play Store account. After you have gone to play.google.com to create your account, you will then need to follow the remaining steps.
In System Preferences on your MAC device, go ahead and click on the Security and Privacy option.
Go to General and check the box stating that you want to allow apps downloaded from App Store and identified developers.
Download an Android Emulator like BlueStacks, Nox Player, LD Player, or Yuzu that allows you to run Android applications on your PC.
Download Snapchat from the Google Play Store using the emulator.
Enjoy Snapchat on your Mac device.
Snapchat advantages and disadvantages
When it comes to mobile camera applications, Snapchat is considered one of the greatest applications. You can connect with friends and family, share and review stories, and view real-time events going on around the globe. Also, Snapchat is used to advertise small businesses, products, and services that Snapchat users may be interested in.
One of the main things that Snapchat is known for is its massive collection of emojis, stickers, lenses, and filters that are used to create creative and engaging content for both personal and professional uses.
Advantages
Some of the advantages of Snapchat include the fact that it is easy to connect with people when using the application. At the same time, there are no personal details required for registration which helps to maintain your privacy when you are using the app.
Pictures and Snaps are only stored in the app temporarily and are not sent to a Snapchat database to be stored for long periods of time.
Snapchat is an excellent tool for visually promoting your brand and its products.
Disadvantages
Snapchat videos are only 10 seconds long and they do not provide that much time to convey a message properly. If the content is too long, you will need to post several videos which many users will not watch the entire video series and they will lose interest.
Snapchat does not allow you to share content like you can on Facebook, Instagram, and Twitter.
You cannot comment on content on Snapchat.
It is extremely expensive to advertise on Snapchat compared to other social medial platforms. The basic packages of Snap Ad campaigns start at around $10,000 per month which is far above the marketing budget of many small and medium-sized business owners.