AirPods Max: Can You Charge And Listen Simultaneously?
This post may contain affiliate links. As an Amazon affiliate, I earn from qualifying purchases.
When Apple's first on-ear headphones, the AirPods Max, dropped, they created quite the storm due to their top-of-the-line features like noise cancellation and spatial audio. But as with any wireless pair of headphones, you've got to be prepared for the battery to die at any moment. So, can you charge and listen to the AirPods Max simultaneously?
User report that simultaneous charging and listening is possible on AirPods Max — at least when there's some battery power left in the device. Luckily, charging your AirPods Max is fast and easy-just 5 minutes of charging will get you about 1.5 hours of listening time.
Let's take a closer look at how to charge the AirPods Max, how you can maximize the battery life, and whether you can charge and listen at the same time.
Do AirPods Max Work While Charging?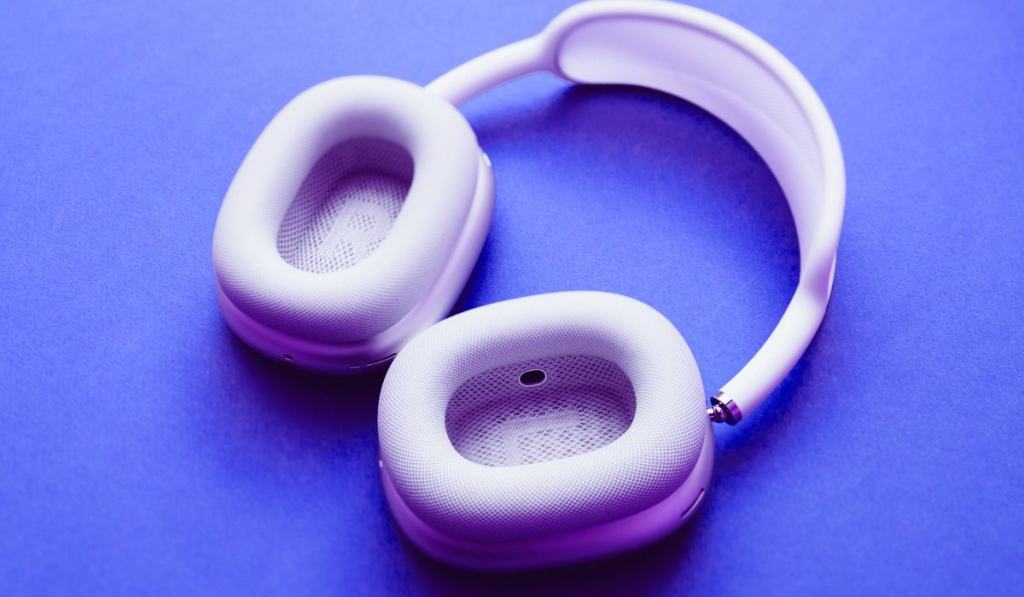 Users report that the AirPods Max (on Amazon) can only be used while charging if the headphones have at least a little battery power left. This sets it apart from most pairs of wireless headphones, which usually go around the electronics and work when plugged in, even if the battery is toast.
Nonetheless, being able to charge and listen at all is a feature unique to this model of AirPods, since other models (like the AirPods 3 and AirPods Pro) need to be placed inside their cases to charge.
Apple hasn't directly confirmed that you can listen and charge the AirPods Max, however, and your experience may vary. Still, charging your AirPods Max is fast and easy — after just a few minutes of charging, you'll be ready to go for a good amount of listening time.
How Do You Charge AirPods Max?
Charging your AirPods Max is pretty straightforward. You can use a USB-C to Lightning Cable (on Amazon) or a USB to Lightning Cable (also on Amazon). Plug the Lightning cable into the bottom-right earphone, then plug the other end of the cable into a USB charger.
Alternatively, you can charge your AirPods Max inside the Smart Case. Set the cutout on the case in line with the Lightning port on the headphones. Whenever you aren't using your AirPods Max, return them to the Smart Case to put them into a low-power mode that conserves the available power.
Checking the Charge Status
The status light on the right earphone indicates your AirPods Max's charge status.
When you plug your AirPods Max to charge and press the noise control button, the status light turns green if the charge is 95% or more, and it turns amber if it has less than 95% charge remaining.
If you haven't connected your AirPods Max to power and press the noise control button, the status light turns green if the charge has 15% charge or more remaining, and it turns amber if it has less than 15% charge left.
You can also check the charge status through your iPhone, iPad, or Mac. Simply hold your AirPods Max close to your device and wait for some seconds or press the noise control button to see its charge status.
Checking the charge status through the Batteries widget on your iOS device works too.
On your Mac, take your AirPods Max out of the case, click the Bluetooth icon in the menu tab and move the pointer over your AirPods Max in the menu.
Do AirPods Max Charge Quickly?
The AirPods Max charge in a flash. They can attain a charge of 50% in 30 minutes and 80% in just under an hour. A full charge only takes approximately two hours.
If you don't have the charger the AirPods came with, using a different one won't be an issue since the AirPods Max only charges at a maximum of 3.2 watts, and most standard chargers fall in the 3-7 watt range.
Do AirPods Max Come With a Charger?
The AirPods Max don't come with a wall charger. You'll only find the Smart Case, a Lightning to USB-C Cable, documentation, and the AirPods Max headphones in the box.
To obtain a wall charger, you'll have to part with around $20 to purchase Apple's 20W model (on Amazon). With this charger, you'll be able to take advantage of the fast charging capability of your AirPods Max.
How to Maximize Your AirPods Max Battery Life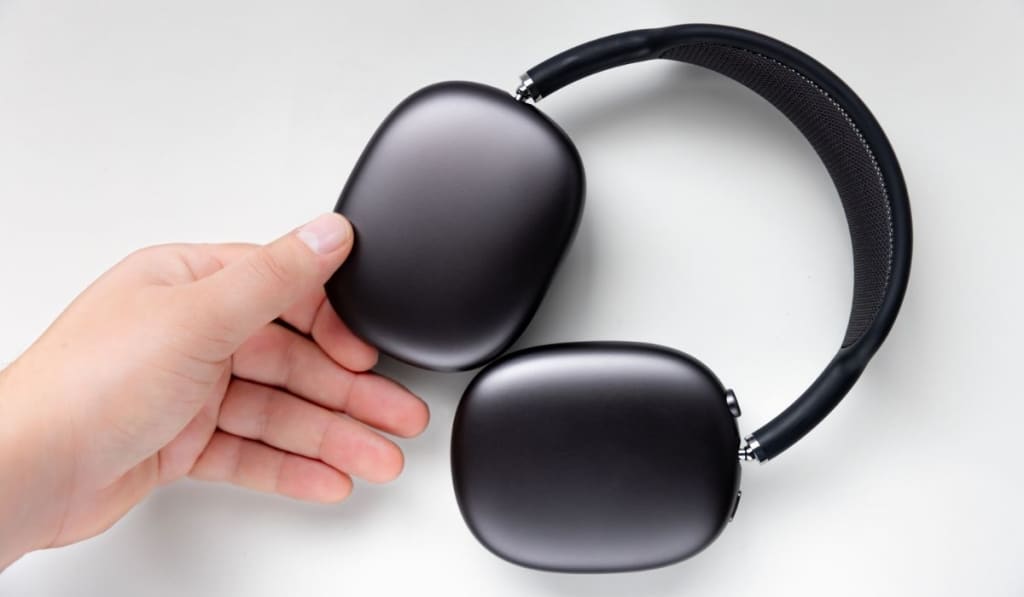 Your AirPods Max battery life can be affected by several factors, including the volume level and the type and size of the audio file you're listening to. Keep in mind that the lower the file quality and volume level, the smaller the amount of power your AirPods Max will consume.
To maximize your AirPods Max battery life and stop it from draining too quickly, you can turn off Apple's spatial audio processing if you don't find it very beneficial.
You can also put the AirPods Max back in their carry case whenever you aren't using them. By doing so, the AirPods Max immediately enter a low-power mode that can prolong their battery life.
After around 18 hours inside the case without any activity, they enter an ultra-low-power mode which switches off Bluetooth and the Find My feature.