Does Apple Make Black AirPods? 4 Paths To Black Earbuds
Anyone who's interested in purchasing a pair of AirPods that are a bit more custom may be wondering if Apple makes AirPods that are black. You may be as keen on your AirPods as many of us are, but are looking for ways to make them stand out from all the others. The idea of buying them in a color other than the stark white in which they all seem to come sounds appealing, but you're not sure if they come in other colors – in this case, particularly black.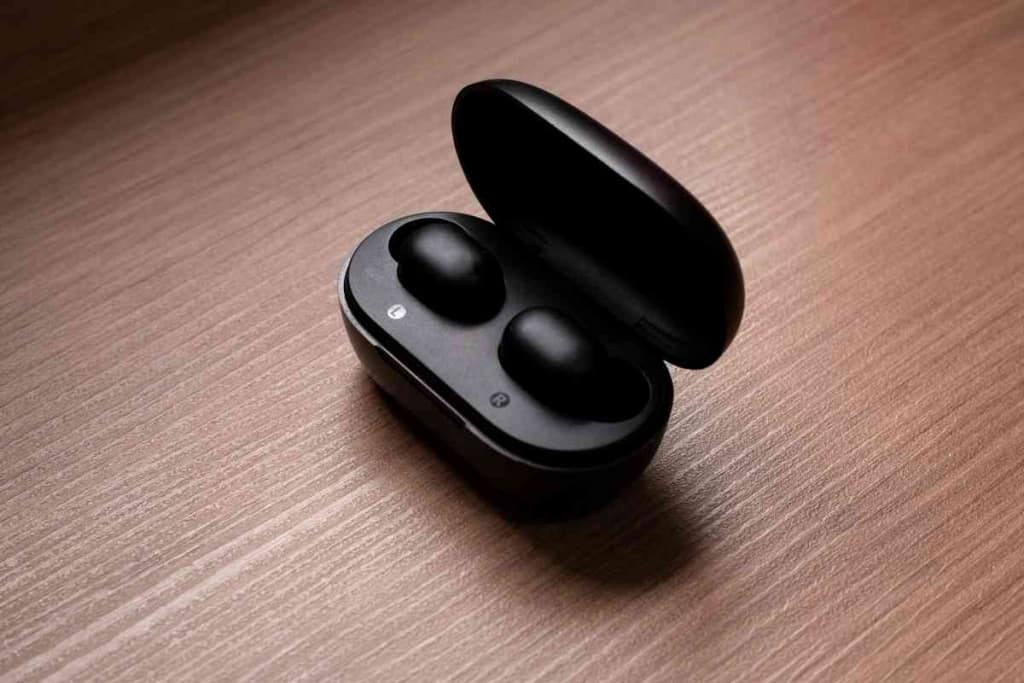 Table of Contents
Does Apple make black AirPods?
Apple does not make AirPods in black, but there are several alternatives to this, such as buying a similar-looking brand that does come in black, buying a case covering that is black (or making your own), or buying custom-painted AirPods from a company like ColorWare.
Accessories like AirPods are expensive and are incredibly popular. We want to make sure that, if we are going to make this type of investment, our AirPods can be identified and will stand out from the rest.
Many of us also see our AirPods as a way to express our personality, just like phone cases, certain kinds of laptop bags, and even things like our water bottles or keychains. Having a pair of AirPods that have a unique flair – like the color black – gives them a style of their own and definitely will grab the attention (and admiration!) of others.
I love how Apple has found a way to combine technology with art, and form with function. All of their products are beautifully designed and feel like an experience in and of themselves when we are using them.
Customizing my AirPods is something I've wanted to do for a while, but couldn't figure out how. Now that I finally did, I'm excited to share my tips and tricks with you!
Does Apple Make Black Airpods?
There's nothing quite like getting your hands on a new gadget…especially if it's one you've been coveting for a while. A brand new pair of AirPods is no exception to this.
Apple has continued to improve upon its trend-setting, state-of-the-art wireless headphones since they first introduced them back in 2016.
Housing earbuds so small they are almost invisible when inside your ear, the cute, compact white case has been bringing people joy and functionality ever since.
In true Apple form, the AirPods are sleek, streamlined, and have a no-fuss style that's part of the Apple brand and can be seen repeated in product after product that they release.
But many consumers have gotten creative with the Apple packaging of different products. We now have tons of accessories that will add personality and flair to everything, from our iPhone cases to our iPod sleeves.
Though there are plenty of purchasers who like to maintain Apple's minimalist look, lots of others want their electronic devices to emulate their own personal style.
So what about the AirPods? Is it possible to buy them in black and move away from the traditional white that has been the mainstay since 2016?
And if we can't buy them in black, can we do something else?
Let's dive in and find the answers to these questions…and maybe a few more.
1. Apple Does Not Make AirPods in Black
Unfortunately, the truth is that Apple does not make AirPods in black. And…it doesn't look as though they are going to anytime soon.
As I mentioned earlier, Apple has held tight to its branding decisions and is probably one of the world's most highly recognizable companies because of this.
Marketing experts, advertising students, and branding enthusiasts would all agree…Apple is one of the best-known brands on the planet because they know exactly how to brand their products and use their logo to market their products effectively.
One of the most touted forms of branding success is simplicity. Having a logo, a slogan, and packaging that not only looks consistent with each other, but is also easy to identify is very important to consumers, studies have found.
For this reason alone, it's hard to imagine that Apple is going to introduce a new type of AirPod that comes in the color black.
Even now, every time they roll out an updated version of the iconic AirPods, very little changes…especially to their exterior look.
So we know that Apple isn't going to give us black AirPods anytime soon. Then what is a person who is craving the color black supposed to do?
2. Buy a Similar-Looking Brand That Does Come in Black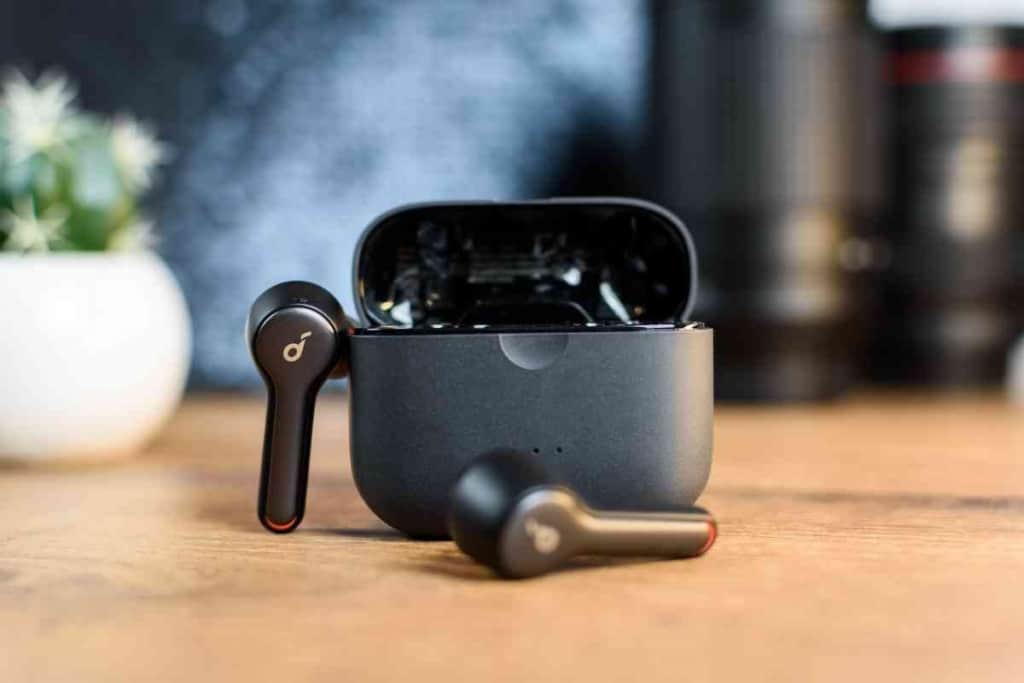 One option to try if buying black headphones is at the top of your list is to buy a competitor's wireless headphones that are similar to the Apple AirPods, but are made by a different company and come in black.
True Apple diehards may not like this idea. If owning AirPods has always been your thing, then choosing a different brand may be out of the question for you.
But if color choice is more important than name-brand, this might be a viable option.
Believe me, there are plenty of other brands out there to choose from. Wireless headphones are a huge market, and just about every tech or electronics company has come out with at least one product of their own that is in direct competition with the famed AirPods.
And many of them come in a whole slew of other colors, black definitely being one of the most popular colors of choice.
A quick google search or a peek on Amazon will give you lots of options and plenty of reviews to read as well.
If you can move away from the Apple brand, you won't have a hard time finding your desired black headphones somewhere else.
3. Buy a Case Covering in Black or Make Your Own
This can be a great option if you want to stick with AirPods, or already have a pair in white and want to change up the look.
As with the tremendous number of types of wireless earbud headphones that are now available, so too are the number of cases that you can purchase to house your AirPods.
The options are endless, but finding a black case is quite common, and you can search for them online or in many of your local stores.
Granted, this won't change your AirPods to black, but having a black cover to put over your AirPod case can at least give you the feel you may be going for.
Another possible option to consider would be to paint your AirPod case yourself. There are easy-to-follow directions available and great acrylic paints in all sorts of colors, but black is clearly a popular one to come by.
Just remember not to paint the actual earbuds, as it may damage the interior workings if you were to get paint on the inside of them.
4. Buy Custom-Painted AirPods from a Company Like Colorware
Finally, if having black AirPods that are genuine Apple products is super important to you, this is the best option for making that happen.
Colorware is in the business of painting high-end electronics and then selling them afterward. Whether you are looking for a custom-painted Xbox or a custom-painted laptop, this is your go-to company to make that happen.
All of the products that Colorware custom paints are genuine products…there are no knock-offs or fake brands here. You will pay top dollar to purchase these gadgets after they have had their custom paint job applied. But for anyone who is really set on changing the color of their AirPods, Colorware is the place for you.