Do Airpods Max Work With The Xbox? A How-To Guide
This post may contain affiliate links. As an Amazon affiliate, I earn from qualifying purchases.
The Apple Airpods were released back in December 2016, serving as wireless copies of your average Apple earbuds. Without the typical wire between the earbuds, Airpods are designed to be charged and ready for use without any physical restrictions.
Useful for making phone calls to listening to music, the Airpod's convenience is unquestioned. They're fully operational on iPad, most smartphones, computers, and Apple TVs. But, what about gaming? Gamers love to voice chat and listen to their fun in high definition. The Airpod seems like a logical and unrestrictive choice for long hours on the joystick, but will it work?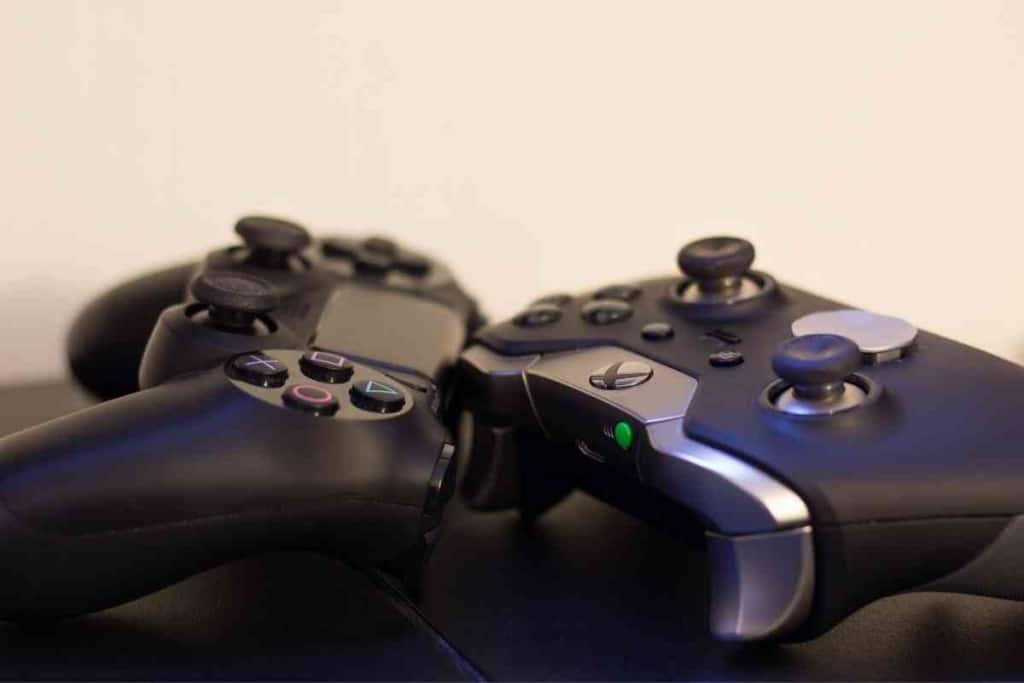 Table of Contents
Do Airpods Work With Xbox?
Airpods are not directly accessible to your Xbox audio via Bluetooth. You need a third device, such as an iPhone or iPad, to download the Xbox App. Then, you can enable remote features and get your Airpods working with your Xbox.
Be sure to sign in with the same Xbox account you wish to use on your console. These need to be in sync under the same username. From there, various steps need to be taken for this to work successfully.
Steps To Connecting Airpods To Xbox
On the controller, press your Xbox button.
Using the bumper on the left, select the Profile and System option.
Scroll down a little until you reach the settings.
Select Devices and Connections.
Head to Remote Features.
Enable your Remote Features from there.
Now it's time to revisit your iPhone for the next phase.
Be sure to keep your AirPods connected to your app device and remain signed in. Next to the notification bell, there's an Xbox logo to tap in the upper right corner of your device. Then you press Remote Play On This Device.
After this, the device will mimic the images and audio found on your console screen.
In essence, this setup involves the need for a middle man. You can put your smaller device to the side and normally play, allowing you to hear everything happening during the game.
Are There Any Other Options Available?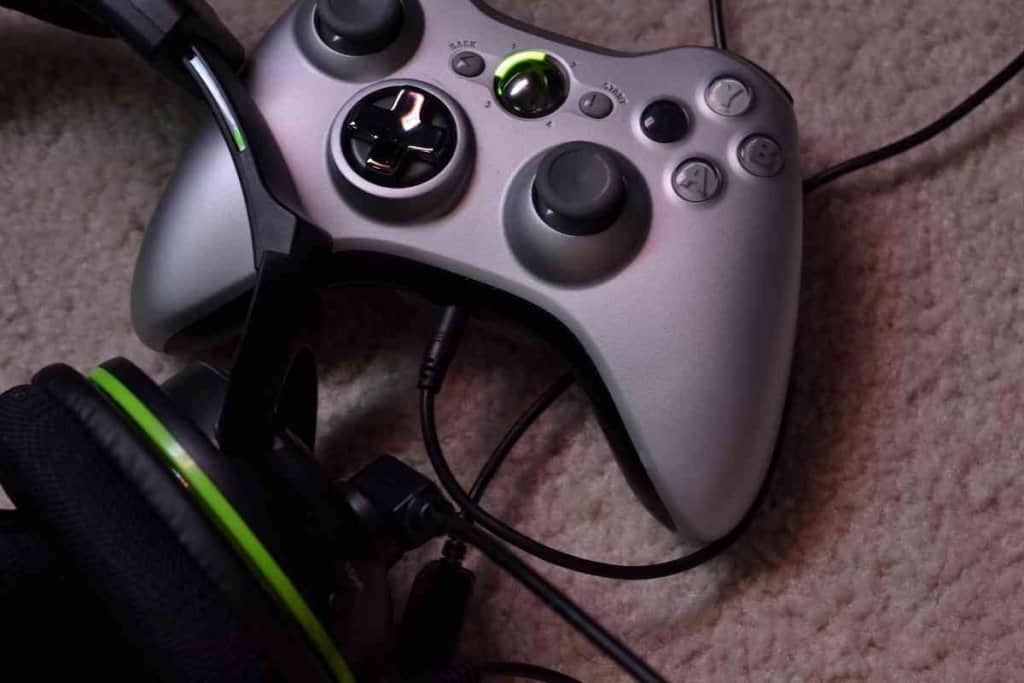 Perhaps a simpler solution for some would be to purchase a Bluetooth adapter to plug into the bottom of their controller. Your AirPods can pair to the adaptor easily.
The adaptor will release a Bluetooth signal to the immediate area, so any Bluetooth device can pick up on it. Fortunately, Airpods are versatile enough for these creative ways to get around the average limitations.
Do These Methods Work On All Gaming Devices?
It goes without saying that the console does need Bluetooth capability. So, of course, this would have to be a more modern console.
That being said, not even a Bluetooth adaptor will connect your ps4 to Airpods. On the other hand, the Nintendo Switch and PS5 can operate fairly similarly via either adaptor or Remote Features.
AirPod Max users can directly connect an iPad or iPhone Lightning to the ps5 Dualsense controller with a 3.5mm cable.
Best Game Genres For AirPod Max
Unlike its standard counterpart, the Airpod max is built with greater noise cancellation than ever.
Considering this, they're great for immersive experiences such as FPS (first-person shooter), sports, and massive world RPGs (role-playing games).
Games such as these really take the player into the experience, whether alone or with friends, and it heightens the overall experience.
If you're looking for fairly satisfying gaming audio, AirPod Max will work.
Related Articles
Here are just a few of the popular articles readers are reading in our series on AirPod Max:
Can You Voice Chat With AirPods?
As long as you have the Remote Play function active, party chat in a cakewalk.
in the upper right corner of the screen, there's a 3-dotted logo available. From there, you can either mute or unmute your microphone audio from your AirPod and use the console party options as usual.
However, even though it's usable, the AirPod microphone admittedly isn't the best in gaming. Users sometimes struggle to either be heard or coherent when they speak to fellow players. Other Headsets are suggested for greater results.
Are There Other Headset Options For The Xbox?
The SteelSeries Arctis 9X headset is great for seamless pairing and has 20 hours of battery life.
The Razor Kira Pro hosts 50mm drivers and a super-cardioid microphone. It also comes with an adjustable EQ allowing for four different settings good for better audio for FPS(first-person shooter) games in general.
Of course, the standard Xbox Wireless Headset is good too. It was released to the market with what was, at the time, the next-gen console. It's fully compatible with your Windows computer or Xbox.
It's good for greater sound qualities such as Windows Sonic, Dolby Atmos, and DTS Headphones:X
Should You Expect Lag When Playing Xbox With AirPods?
In general, no. The transition to Remote Play is designed to be seamless and convenient. audio through your AirPods should normally release both shutter-free and low-latency during your gaming.
Do AirPod Max Products Compeat Well Against Mainstream Xbox Headsets?
As established, AirPod Maxes are fully functional and reliable for standard gaming audio. Although they can be good for immersion, they aren't best for long-term or competitive gaming.
Audio comes in well, and outside noise is lessened, but the voice chat option is extremely limited in comparison to official headsets.
In general, AirPod Maxes are good for moderate gaming. A quick fix for casual fun until a greater option comes along. They come in handy for their convenience and make for good comfort while playing.
It goes without saying they're also good for mobility and physical head maneuverability. As they are with any device, they're comfortable to wear and relax in as you play, and easily accessible.
That being said, it's still recommended for serious players to use genuine gaming headsets for their Xbox, but AirPod Maxes are good for quick results when needed in a pinch.