3 Steps To Connect Your AirPods To A Fire TV Stick
This post may contain affiliate links. As an Amazon affiliate, I earn from qualifying purchases.
If you own a pair of Apple AirPods, you will be delighted to know that you can connect them to your Amazon Fire TV Stick, but how do you do it?
Whether you enjoy the sound quality of your AirPods or you want to keep the noise down while other members of your household sleep, connecting Bluetooth headphones to your TV is a great way to enjoy watching your content. However, you need to ensure that you follow the connection process carefully to get these two devices to pair together.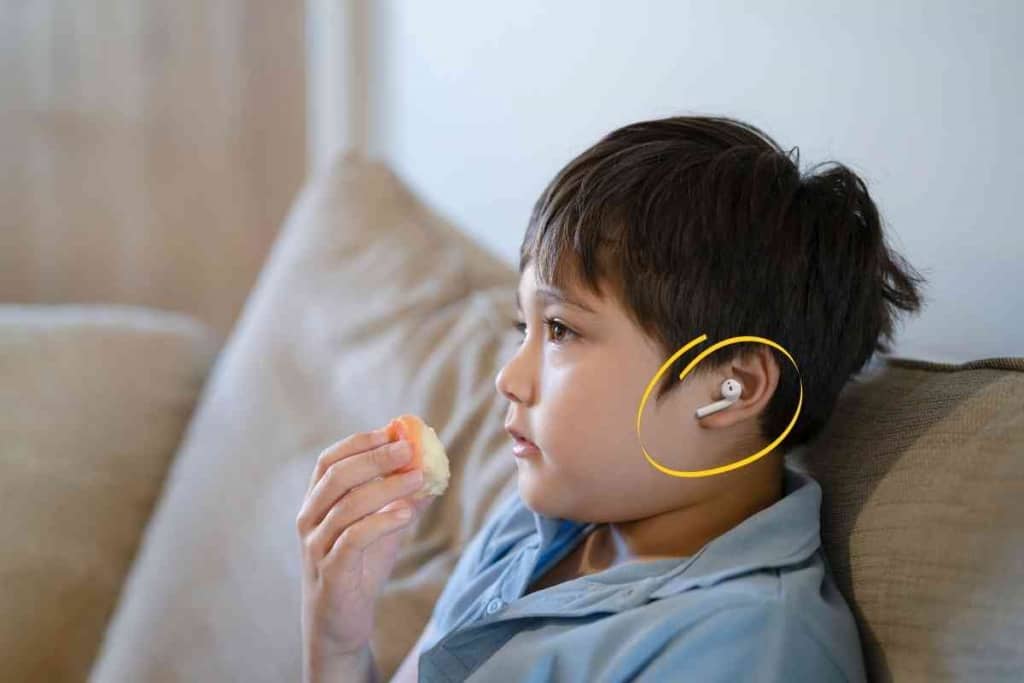 How do you connect AirPods to A Fire TV Stick?
To connect AirPods to your Fire TV Stick, you need to access the settings on your home screen. From there, open up your Bluetooth settings and navigate to 'Add Bluetooth Device.' Press the pairing button on your AirPods, and they will automatically connect to your Fire TV Stick.
Amazon and Apple are two of the biggest players in the technology industry, and with products like the Fire TV Stick and the AirPods, it is easy to understand why. We live in an era where technology is more accessible than ever, and the Fire TV Stick has been a game-changer for a lot of home entertainment systems.
This compact device, smaller than your average smartphone, can connect to your TV and allow you to stream whatever content you want through an expansive selection of third-party apps.
However, many people who own the Fire TV Stick have also dedicated Apple users and want to know if they can connect these products. The AirPods are a particularly popular product from Apple given how convenient they have made receiving audio from mobile devices – offering completely wireless connections. 
Luckily, you can pair your AirPods to a Fire TV Stick, but some users have encountered complications. To help you understand this further, we will take you through how to connect your AirPods to your Fire TV Stick.
After extensively researching Fire TV Stick Bluetooth connections, I have been able to gather enough information to determine how to pair AirPods to this Amazon device. My research has indicated that many people that connect their Apple AirPods to their Fire TV Stick have issues with their volume. 
AirPods to FireStick Connection Guide
The Fire TV Stick is an extremely versatile and handy device that opens up many doors for home streaming content. So long as you have an HDMI input and an internet connection, you can be streaming shows, movies, and even playing games from countless third-party applications instantly. 
But what if you want to connect your AirPods to your Fire TV Stick for audio instead of using your TV speakers?
By using the Fire TV Stick's Bluetooth settings, you can pair your Apple AirPods to the device to listen to your content through headphones. The process for doing this is not difficult; it is just like connecting another Bluetooth device to your Fire TV Stick. However, a lot of people that do this end up having an issue with their audio. 
Given the fact that AirPods do not have manual volume controls, you will find that listening to your Apple headphones will be painfully loud.
That is why we are going to take you through the connection process of pairing them to your Fire TV Stick, as well as how to get around the notorious volume issue.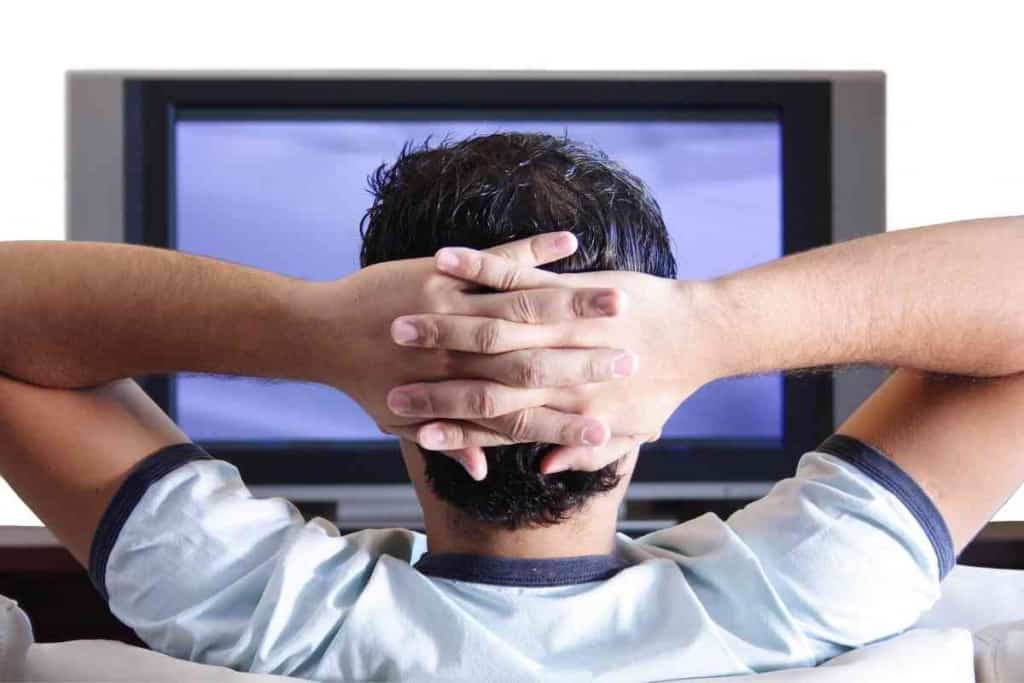 1. Access Fire TV Stick Settings
To start the process, turn on your Fire TV Stick. Once the device has turned on your will need to access the Fire TV Stick's settings to pair your AirPods to the device. From the Fire TV Stick home screen, there should be a tab at the screen's top section that says 'Settings'. Click on it. 
2. Bluetooth Pairing Settings
After you have accessed the Fire TV Stick settings, a variety of on-screen options will appear in front of you. You want to scroll through your settings options until you see 'Controllers and Bluetooth Devices.'
By pressing this tab, all of your Fire TV Stick's Bluetooth connections will appear. Continue connecting your AirPods by selecting 'Other Bluetooth Devices' to pair a new device to your Fire Stick.
3. AirPods Pairing Mode
On the back of your AirPod's case, a pairing button will open them up to nearby Bluetooth connections. Press this button, then engage the 'Add Bluetooth Device' on your Fire TV Stick's settings. 
Both of the devices will connect with one another, which will be indicated by the notification that should appear on your screen. A tab should pop up that will say the name of your Apple AirPods and a sound should come from them that confirms this.
If you did not see the message appear and did not hear the sound confirmation for your AirPods, there was a connection issue. Simply repeat the process to pair the devices. 
How to Fix AirPod Volume Issue on Fire TV Stick
If you have your Apple AirPods connected to your Amazon Fire TV Stick, the devices have successfully paired and you should be able to receive audio from your Bluetooth headphones. However, you should avoid using them right away, as you will find that there is a common volume issue with AirPods when they are used with Fire TV Sticks. 
Apple AirPods do not have a manual volume control, which means that they will be very loud if you start using them. This can make streaming content with your AirPods impractical and it can even damage your ears.
To fix this, you need to download a third-party application that allows you to manually control your device's volume. 
1. Download the Volume Control App
Unfortunately, you cannot adequately use the AirPods without the help of an application. Luckily, there are a ton of different volume control apps that you can download for this workaround.
A great option to consider is Percise Volume.
However, you can utilize whatever application you prefer, so long as it lets you control the volume of your Fire TV Stick while your AirPods are paired to the device. You may run into an issue finding an app within your Fire Sticks application downloader, which will require you to sideload one.
Sideloading essentially takes an app from a different source and adds it to your device. Given the fact that most apps are available in the Google Play Store for this, you will need to sideload the application of your choice to add it to your Fire TV Stick.
Once you have successfully downloaded your volume control app and installed it onto the Fire TV Stick, you can use it when you connect your Apple AirPods. A simple volume bar will be displayed, which you can control using your Fire Stick's remote. 
2. Download Mouse Toggle for TV (Optional)
You may find that you have better control of your Apple AirPod's volume settings if you have a mouse toggle option. Much like with the volume control application, you will need to sideload one of these to get it to work on your Fire Stick TV.
A Mouse Toggle application essentially lets your Fire Stick remote become a mouse pointer – much like on a PC. This is a great feature to add to your Fire Stick to give it better accessibility and control.