What Happens If Two iPhones Have the Same Apple ID?
If you have more than one iPhone or a significant other who also has an iPhone, I am sure at some point you have thought about sharing your Apple ID.
This feature is a unique feature from Apple that enables more than one iPhone to connect to one Apple ID and enjoy certain services.
I have researched and found out the following about using the same Apple ID.
What Happens If Two iPhones Have the Same Apple ID?
Using the same Apple ID means that you can share iTunes playlists, App store downloads and purchases, share messages, and face timing. Also, the location displayed on finding my phone will show both locations. You can share your Apple ID in two ways through Family sharing and the other method.
If you do not want to share your contacts with the other iPhone, you should go to your settings then iCloud and turn off automatic syncing contacts.
This will ensure your contacts remain users.
Also, if you want to avoid your apps being loaded into the other device, go to your settings app, and select iTunes and app stores.
Then turn off automatic downloads for the apps.
You can also set up a different iCloud account to differentiate your purchases from the other phone.
This means that you can use the Apple ID for the purchases, but the iCloud account will handle your emails, calendar, contacts, backups, and photos.
How Do I Separate Two iPhones With the Same Apple ID?
So, how do I separate two iPhones with the same Apple ID? Separating iPhones with the same Apple ID is a straightforward procedure that would take a short time.
You can do this in a few ways, which I will highlight below.
First, you can go to your settings app and select your iCloud account.
This is the feature that allows you to share your data across your devices.
Please scroll down to the connected devices and choose the one you want to remove, tap its info, and select remove.
Enter your password to separate the two phones.
You can also use the iTunes app on Mac and Windows PC.
To do this, you should open your Apple music app and click on account at the top of the menu.
Tap on view my account and sign into your Apple account.
Go to your iTunes and select manage devices.
Select the phone you want to separate and tap on remove to confirm the action.
You can follow the same process on your windows PC only that you will be required to tap done to complete the process.
You can also unlink your phone without using a password by using the iOS unlocker app on your computer.
You download the app on your PC and select the remove Apple ID feature while the phone is connected to your computer by a USB cable.
Then turn the Find My iPhone feature off and click start to start the process.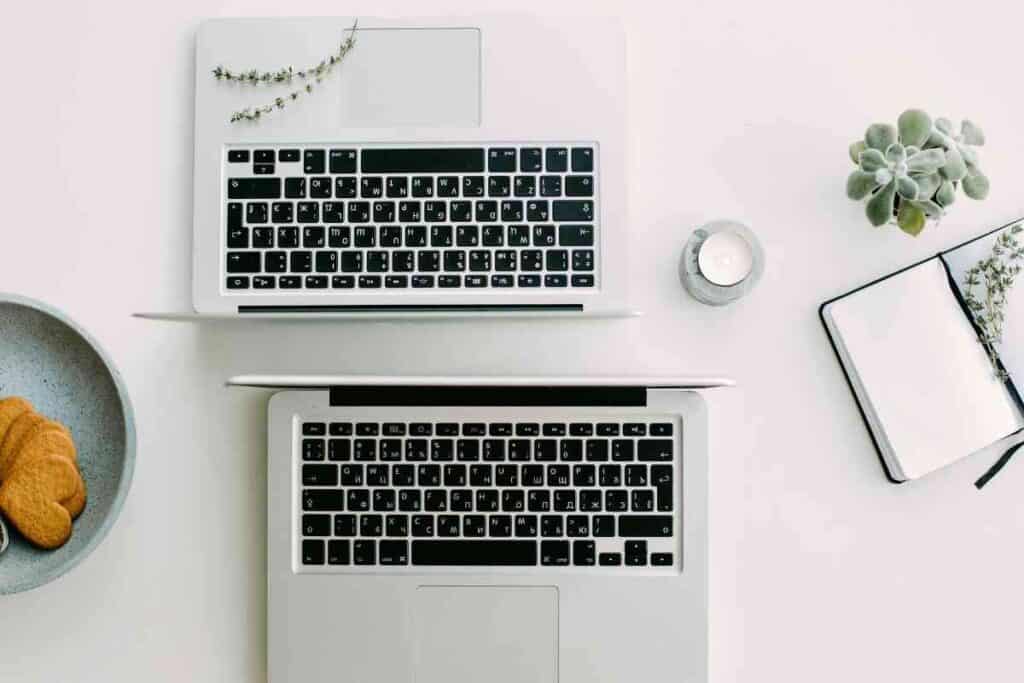 How Do I Set Up Family Sharing on My iPhone?
Family sharing is an excellent feature for iPhones that allows up to six family members to share music, apps, books, and iCloud storage plans without sharing an Apple ID.
It also allows you to monitor your kids' screen time and accessible websites.
So, here's how to start family sharing on different devices.
On an iPhone, iPad, or iPod, follow the following steps:
Opens your settings app
Tap on your name at the top of the app
Tap family sharing to set up your family group
You will be given step by step guide to set it up and invite your family members
On a Mac, you should follow the following steps:
Go to your Apple menu and system preferences and select family sharing
Choose the Apple id that you wish to use for the sharing option and ensure the Share My Purchases option is selected
Follow the instructions on your screen to complete the process
How Do I Invite People to Join My Family Group?
You can only be part of one family group at a time.
So, here's how to invite someone to your family group across different devices.
On your iPhone, iPad, or iPod touch, go to your setting, select your name, and tap family sharing.
Select the add member option and type in your family member's name or email address.
Onscreen instructions will appear, and you will follow the instructions.
You can then choose the method you would like to send an invitation to them through messages or by inviting them in person.
Then follow the instructions.
When using your Mac, go to your Apple Menu and select system preferences.
Select family sharing and then select add a family member.
Follow the instructions on your screen to add them.
If you use macOS or earlier versions, go to the Apple Menu select system preferences, then iCloud.
Select manage family and then select the plus, which should be the add family member option, then follow the instructions.
You can also add your other Apple IDs to the family and share your purchases from your different Apple IDs with your family.
This will make your experience even better.
How Do I Clear Cache on My iPhone Using Safari?
Sometimes cache builds up on your phone and slows down the process.
Safari is iOS' default browser.
It comes with many advantages, among them storing bookmarks and browsing history on iCloud.
To clear the cache on your iPhone, follow the following steps:
Go to the Settings app on your iPhone.
From the drop-down menu, select safari
Scroll down to the security and privacy option and select clear history and website data at the bottom of the menu. The choice may not be available if there is no history.
To clear the cache, select confirm to clear history and data. All the cache, cookies and browsing history will be removed from your connected devices.
How Can I Mirror My iPhone Screen to Another Device?
This is a feature that allows iPhone users to share their screen onto a TV screen.
Both devices need to be on the same network for this to work.
So, for this to be successful, you need the screening device and a screen receiving device.
Your device should use Apple Airplay to allow you to conduct this process. You can also use other apps such as Roku.
The screen you want to mirror your device should also have Apple Tv and Roku devices that can turn your smart Tv into a receiver.
Sharing screens does not require cables.
So, if you want to use Roku, download the Roku app to your iPhone from the Apple Store.
Connect your iPhone to your Roku device by searching for it from your app.
Once the connection is complete, you can mirror your screen to the device.
Connect your device to the same wi-fi network as the Apple TV or smart Tv compatible with Airplay to use Airplay.
Ensure you have the video you want to stream on your TV, tap the Airplay icon, and select your Apple Tv or Airplay 2 compatible device.
Closing Thoughts
Apple has released a lot of products and features for their users to ensure they experience the best.
One essential element is sharing of the Apple ID.
I have covered the aspect of separating phones connected to one Apple ID.
I have also looked at how to set up family sharing and some of the features available to the members of your family group.
Sharing of Apple Ids is both beneficial but may have its cons.
For example, it may be easier to share photo albums, music, and movies, especially in family sharing.
However, sharing Apple IDs on different phones allows the other part to access your personal info, contacts, browser history, and may even receive calls on the phone.
I have also covered how to unsync the phones when separating them to avoid these confusions by using different iCloud accounts.
I have also covered clearing cache from your phone, especially on the safari browser if your iPhone is slowing down.
Another feature I have covered is the screening feature which will help you use your iPhones screen on a smart Tv.
I hope this helps to use your iPhone more conveniently.