How Do I Access Music Files on My iPhone?
This post may contain affiliate links. As an Amazon affiliate, I earn from qualifying purchases.
My music collection has grown unwieldy over the years. It's a mixture of purchases from CD Baby, iTunes, Google Music, CD rips, and streaming services. 
I have several external hard drives and a few USBs scattered around all filled to the brim with music. Yet, when I move it over to my iPhone, it never fails that some of the music doesn't show in the Apple Music player. It used to be the case that iTunes was a walled garden that ejected non-iTunes songs from the music library every time iTunes was updated.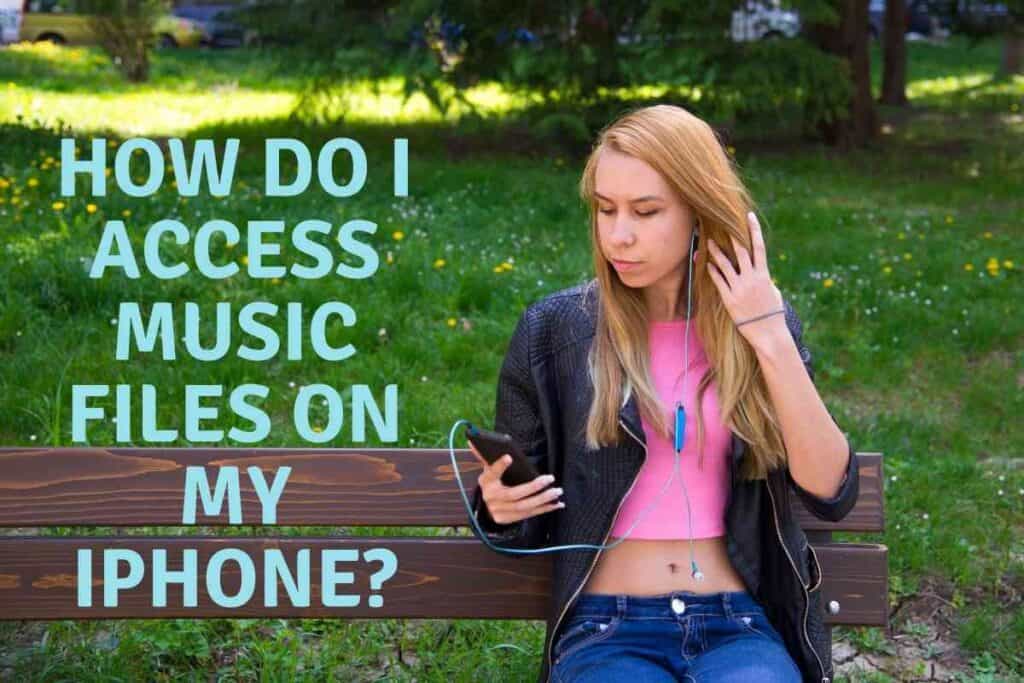 It has come a long way since then, but sometimes iTunes and Apple Music still won't play friendly with other sources of audio. Luckily, iOS is slowly becoming a powerful Operating System like its other mobile counterparts. This means there's more than one way to get to your music.
How Do I Access Music Files on My iPhone?
You'll need to use either a Music Player application or the Files application. Most of the time, you'll find your complete library in the Apple Music application. If it is having trouble locating some of your stored music, then you may need to move the music files elsewhere or use a different Music Player like VOX.
If you just want to organize your music into different folders or open an MP3 into a different application, it may be a better option to navigate your iPhone's storage with the Files application.
The Files application works just like Finder on Mac. It has a clean interface to navigate the different storage directories on your phone. 
Music files will generally be in a folder labeled 'Music'. This is not always the case. When you transfer files from your Mac or PC to your iPhone, you choose the directory. Just make sure to remember where you placed the files or name the folders accordingly.
It's also important to note that the Files application can be synced up to iCloud, Dropbox, OneDrive, local network devices, and other cloud-storage services.
That means it's also a great option for transferring music between devices.
Music Players and My Files
Ultimately, the method you choose to utilize for listening to music will determine how you find the music files you want access to.
The online music industry is a divided landscape that can pull in multiple directions. If you want to stick close to the Apple ecosystem, you'll likely just stick to iTunes and Apple Music. 
The process of purchasing, downloading, and playing music through the proprietary digital shops is easy and clean. That's not an option for people who have a collection of music that they've built over time or inherited. 
Physical storage mediums like CDs, Cassette Tapes, Vinyl, and 8-tracks need to be converted over through a ripping process.
Many times, iTunes and Apple Music perform poorly in recognizing the legitimacy of these files.
It's an unfortunate side effect of intellectual property security. That doesn't mean that you don't get to enjoy your digital music library from your phone. You'll just have to find another way.
My Files
Once you have your digital music files on hand, you can use the Files application to manage them from your iPhone.
The Files application gives you all the power of file management and organization you would find in the Finder window of an iMac.
This means by using Files, you'll be able to:
Organize music files into folders(by album, artist, date, etc.)
Copy and Transfer music files from one device to another
Select and play music files from your iPhone's storage.
Rename music files and edit file data.
It's also worth noting that in the App Store, you can find applications to mix music, record, and create digital compositions. Self-aspiring musicians may find it useful to frequently make use of the Files app.
Music Players
You can always employ an application to find your iPhone's music library for you. Most Music Player applications come with built-in search functions that scour your device for any music that you might want to listen to. 
They then present that music as an orderly, searchable list for you to peruse and select a frequency for your current mood.
If you want to get away from iTunes and Apple Music, here's a list of alternatives that get a lot of praise:
VOX – MP# & FLAC Music Player
Cs: Classic Music Player
Stezza Music Player
Ecoute
SoundShare
Boom
VOX holds the popular vote.
It has support for all the standard audio formats (FLAC, APE, WAV, ALAC, MP3, WMA, OGG). It also links to your iTunes, SoundCloud, and Spotify. It is a powerful tool. 
It's also my recommended application for your iPhone music needs. If you spend more time on your phone listening to music than anything else, you'll love this application.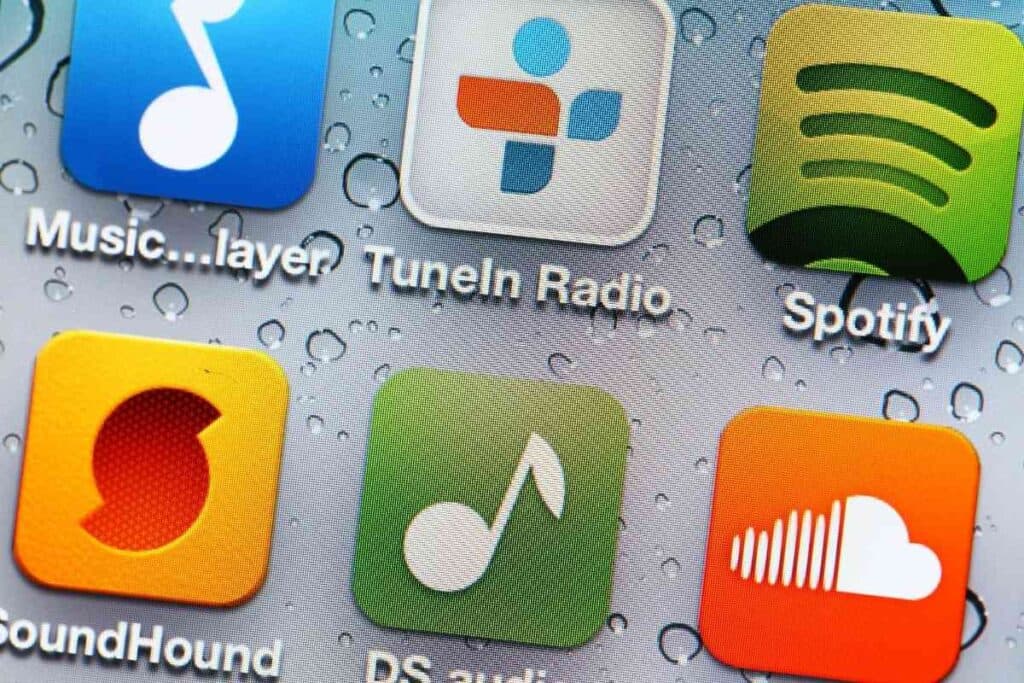 Music Streaming Services
If you don't have that many music files, you don't have to start up a digital library.
There are a ton of services that have done that for you.
While it may seem that Spotify reigns supreme in the audio streaming world, there is still competition.
Apple Music, TIDAL, Pandora, SiriusXM, Amazon Music Unlimited, Deezer, Qobuz, YouTube Music, iHeartRadio, and LiveXLive Powered by Slacker.
You'll have to do some library searching and use up some free trial periods to figure out which streaming service is best for you.
iPhone users tend to love what Apple Music offers.
If you're mostly a fan of free, stick with Pandora or the ad-laden version of Spotify.
If you've taken up on my suggestion to try out VOX, both Spotify and your iTunes library are accessible.
That means you can try either service without leaving one application.
iTunes and Apple Music
Apple Music and iTunes are more than capable enough to handle your music file management for the most part.
If you have only purchased or downloaded music from these sources, then you'll find that they can handle all of your music needs.
Both applications allow you to discover new music, purchase the songs or albums you enjoy, transfer the music from device to device, and create and share playlists.
iCloud and Other Cloud Storages
iCloud, OneDrive, and Google Drive are usually annoyingly placed at the time of the quick-list of directories for downloading, transferring, or searching through files.
It will inevitably lead to you accidentally downloading your music to a cloud service instead of your device.
The good news is that it's an easy mistake to fix. You might even consider creating a backup of your digital music library in the cloud storage service of your choice.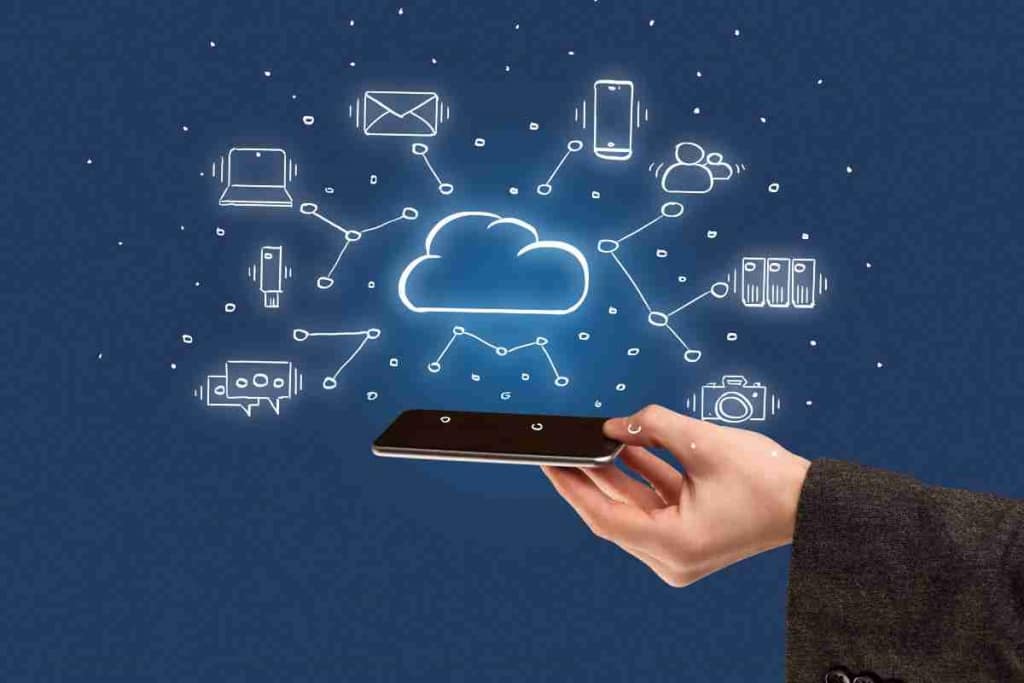 Files in your cloud storage are accessible anywhere you have cellular service. That means you can change your available offline music library on the go. 
You'll just need to make use of the Files application to make room for the new music and to pull new music from the cloud.
Some streaming services have this built-in to their applications as well, but that doesn't do you much good if you don't have a subscription.
iCloud
iTunes can automatically sync with iCloud.
If you are looking into starting a subscription for cloud storage, iCloud may be the easiest for you to get into as an iPhone user.
Apple has made sure to integrate iCloud services into iTunes.
This means you can utilize the cloud transfer method with proprietary services you already have access to.
The positive aspect of iCloud is that you can have access to your digital library from all of your devices on your iPhone as long as you are connected to a network.
The downside is that iTunes doesn't work well with music files obtained from other sources.
iCloud, on the other hand, does not discriminate due to the source of a file.
This makes iCloud a viable option for digital backup, but you'll likely have to make use of a third-party music player to play your non-iTunes files.
Other Cloud Storage Services
Just because you have an Apple phone does not mean that you have to stick to an entirely Apple ecosystem.
Other software developers and cloud service providers will work on your device.
Feel free to expand your horizons with products from Amazon, Microsoft, and Google.
There's no reason you can't enjoy the best of both worlds, especially in 2021.
Cloud storage services you can use to store and transfer music:
Google Drive
Onedrive
Dropbox
Onehub
Carbonite
You can usually access them through downloadable applications or directly through a web browser.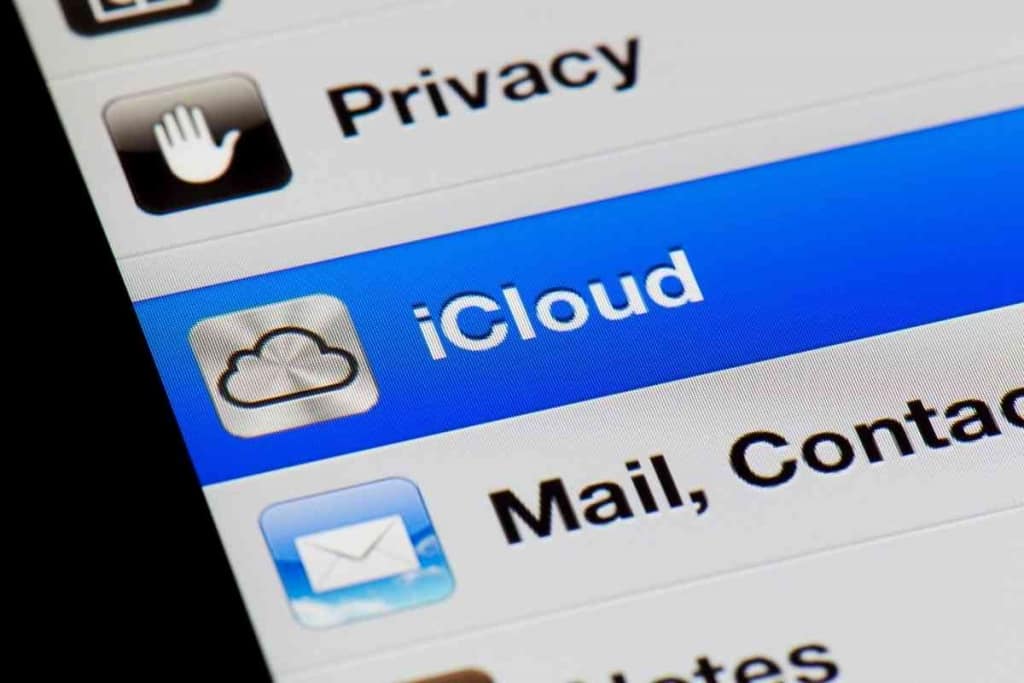 They can even be integrated as directories in the Files application and some Music Player applications.
Apple has made using cloud storage services as easy as navigating your iPhone's file management system.
Music On Your iPhone
New music lovers just working to build a music library can start with iTunes and Apple Music.
The veterans usually have a solution for their multi-generational collections, but might find it useful to add VOX to their software repertoire. Either way, you can use the information provided to confidently access the music files on your iPhone and other devices.