We can now listen to music everywhere and at any time thanks to streaming services like Spotify, Audiomack, and Tidal.
However, because all these apps rely on the internet to function, you will not stream anything if you are not connected.
As a result, downloading Music to your iPhone is a fantastic idea.
It ensures that you can enjoy music even if you do not have internet connectivity.
Although it may be considered a premium feature, most streaming services allow you to download music so that you may listen to it offline.
You can also use your local music library to save Music.
Why Can't I See My Music Library On My iPhone?
Sometimes songs disappear because they were not stored properly. Users tend to forget that Apple music is not a back device and forget to save their Music. Uploading delays can also cause you not to see your Music on your iPhone just yet.
Although the Music app on your iPhone allows you to listen to music, it does not indicate where the music files are stored on your iOS device.
Music on an iPhone is saved in an iPod-like folder called Music in the iPhone's internal storage.
Apple Music customers can add and download songs and videos for offline use in the Music app for iOS and iPadOS.
Apple, however, bans people from accessing it; you will not be able to access the music files on your iPhone directly.
You may either jailbreak your iPhone or utilize a file management program to access and manage your iOS device content to access music files.
However, jailbreaking an iPhone may result in security risks.
Using a file management program, you may access music files on iPhone and transfer music from iPhone to another device, such as a computer, iPhone, iPad, or iPod touch.
As a result, if you want to browse and access Music on your iPhone, you should use a file manager.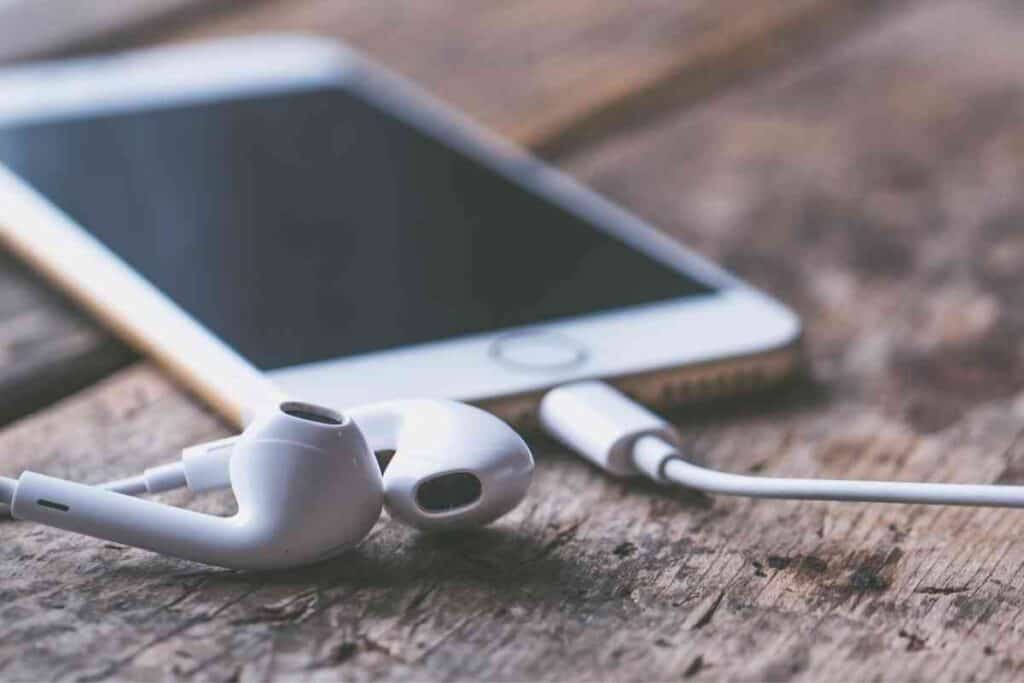 Access Your Music Files On Your iPhone
Steps to access music files on your iPhone are as follows:
Step #1
To wake your iPhone from sleep mode, press the home button on the bottom.
Then, to unlock it, slide the arrow at the bottom of the screen from left to right.
Step #2
On your screen, tap the iPod symbol.
No matter which page your screen is on, this orange icon is one of the four bottom icons.
Step #3
Select Playlists, Artists, Songs, or Videos as the method for searching your music files.
Step #4
The track you wish to listen to will begin to play when you tap it.
Step #5
To control the volume, drag the bar at the bottom of the screen.
Step #6
The Music will stop playing when you press the pause button.
To return to your music files, tap the back arrow.
You can continue to listen to your selected song while browsing if you do not press the pause button.
Step #7
To get back to your home screen, press the Home key.
While listening to Music, you can use other phone functions.
Step #8
To stop the Music from playing, reopen the iPod application and press the pause button.
Can I Manage the Music Queue?
Yes, you can manage the music queue.
Whether you want to play the next track, delete, or any other option is possible while still playing Music.
To view your music queue, tap Next Track at the bottom of the player.
With a simple drag and drop, you may modify the music order to play a certain song before one that is next to the queue.
Swipe a song from right to left to delete it from your queue.
Go to the Library option at the top of the music player to access more audio files from your device.
You can search for and play songs in Documents, as well as stream music from your cloud services.
If you want to add a song to your current music queue, tap More on a track and select Add to Queue or Play Next.
How Can I Create Playlists on My iPhone?
Every folder containing music is treated as a playlist by iPhone's Documents, so it is a good idea to organize your tracks in folders according to your preferences, such as artist, genre, album, etc.
Once you have created a folder containing the tracks you want, tap any track in it, and Documents will add all the other songs in the folder to the current queue.
The library tab in the player allows you to navigate between your music folders.
To play all the Music in a folder, tap it.
Documents is a fantastic iPhone music player.
You can store all your audio files in one location and listen to music from anywhere.
How Can I Download Music from Apple Music to My iPhone?
You may be surprised to learn that you can download songs from Apple Music to your iPhone.
You can download tracks to play offline on your iPhone provided you have an Apple Music subscription.
Additionally, you will have access to those songs if your Apple Music subscription is current.
To download Music, you will need an active internet connection.
However, once you have downloaded the Music, you can listen to it even if you are not connected to the internet.
The steps for downloading songs from Apple Music to your iPhone are as follows:
Step #1
On your iPhone, open the Apple Music app.
Step #2
Look for the music you wish to download in your collection or by searching. To find a song, go to the bottom of the screen and tap the Search icon, then go to the top and tap the search box. While you have ensured Apple Music is enabled, look for the song you want.
Step #3
When the song you wish to download appears, tap the + sign to the right of it. The track appears on your library once you hit the plus sign.
Step #4
The song should start downloading on its own. The plus symbol, however, could occasionally be replaced with a cloud icon. If it does not go away, do not panic; tap it to start the download.
Users with active Spotify and Tidal Premium memberships on their iPhones can also download complete playlists to listen to offline.
Can I Download Music from My Computer to My iPhone?
Yes, you can download Music from your PC to your iPhone.
If you have a music collection on your computer's hard drive that you want to transfer to your iPhone, you can do it using iTunes on a Windows computer or Apple Music on a Mac.
Ensure you have turned off your iCloud music library before downloading Music from your computer to your iPhone.
Step #1
Launch iTunes or Apple Music on your PC or Mac.
Step #2
Import music from your computer's hard drive to iTunes or Apple Music if you have not already.
For example, suppose you are using Apple Music to select Import from the File menu.
If you are using iTunes, you will instead select Add Folder to Library.
Step #3
Select a music folder on your computer and let iTunes or Apple Music import the Music.
If the Music you wish to download to your iPhone is spread over numerous folders, you will have to repeat the process until the program has all the Music you desire.
Step #4
Plug your iPhone into your PC.
Step #5
On the left side of your computer, a Devices section will appear, with your iPhone listed under it.
Click it if you are using a Mac.
Click the little symbol that looks like an iPhone towards the top of the screen if you are using iTunes on a PC.
Step #6
Click Sync Settings in the upper-right corner if you are using Apple Music on your Mac.
Step #7
Go to the Music tab.
Music is in the left-hand pane of iTunes, under your iPhone.
It is in the bar across the top of the screen on Apple Music.
Step #8
Now, you must decide how you want your Music to be synced.
Select Sync Music from the drop-down menu, and then either copy your entire music library to your phone or select certain playlists, albums, artists, and genres.
Step #9
Once you have selected the music you want to sync, click Sync at the bottom of the screen and wait for it to transfer.
Step #10
Finally, click the eject button next to your phone's name to detach it from the computer when the sync is completed.
Can I Delete Music Downloaded on My Apple Music?
Did you know that you may delete a song or playlist from your Apple Music library if you have had enough of it? Let's say you wish to delete some Apple Music content from your phone:
Open your iPhone's Music app first.
Tap Remove after touching and holding the music or album you have downloaded.
Depending on your preferences, you can opt to Remove Downloads or Delete from Library.
Let's say you wish to delete all Apple Music downloads from your phone:
To begin, go to your iPhone's Settings app and select Music.
At the top right, tap Edit.
Tap Delete on the red symbol to the left of All Tracks or individual songs.
Closing Thoughts
iPhone has made it possible to listen to music, podcasts, and audiobooks both online and offline.
Whether you are outside where there is no internet connection or on a plane on a business trip, you can still access the music files in your iPhone and enjoy.
Apple Music customers can add and download songs and videos for offline use in the Music app for iOS and iPadOS.