My iPhone Doesn't Receive Verification Texts (Solution!)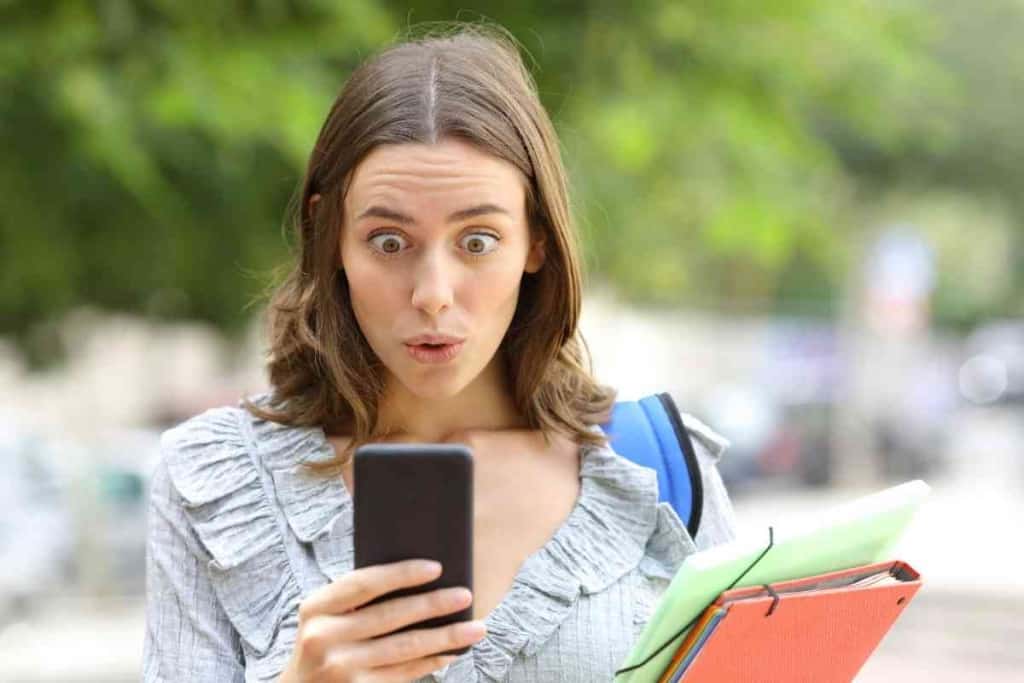 As a user of an iPhone or any other type of smartphone, it's important to be able to receive verification code texts on occasion. These texts are essential to maintaining good security on your device and for any accounts you have that are at potential risk due to the sensitive data they hold.
If your iPhone does not receive verification texts, it can be frustrating and put your accounts at a higher risk of being compromised as you are unable to verify that you're trying the owner.
Why isn't my iPhone receiving verification texts and how do I fix it?
There's no clear, single reason why your iPhone isn't receiving verification texts, but you can do a few things to fix the problem, including resetting your iPhone and toggling Airplane mode off and on. You may need to contact your service provider if that doesn't work.
There are several fixes for this annoying issue with an iPhone. Sometimes, the solution to being able to receive verification texts on your device is as simple as some of your information being incorrect. Other times, you might have to rely on your cell phone carrier to provide the fix for you.
While you are researching iPhone verification text messages, be sure to bookmark these other popular articles: Why Did My Texts Turn From Blue To Green On My iPhone?, Error: Message Blocking Is Active iPhone, and How To Turn Off Text Messages On An iPhone.
What are Verification Code Texts?
A verification code text is a text message that you can receive on your iPhone that provides a number, usually one that's six digits, as a form of security for accessing an account or changing a password on an account. 
When you access certain types of accounts online such as your bank account or PayPal, for example, you might be prompted to add your cell phone number to receive these texts as an added layer of security.
These texts can help protect your accounts in the event that someone else tries to illegally access them such as in the case of a would-be hacker.
If your iPhone is incapable of receiving verification texts, it can increase the risk that your accounts may be accessed by someone else.
Verification code texts are useful due to the ability they have in preventing an outside party from attempting to access your accounts by requiring a unique six-digit code as a layer of protection.
If there's no way to receive those texts, however, it can leave your accounts vulnerable.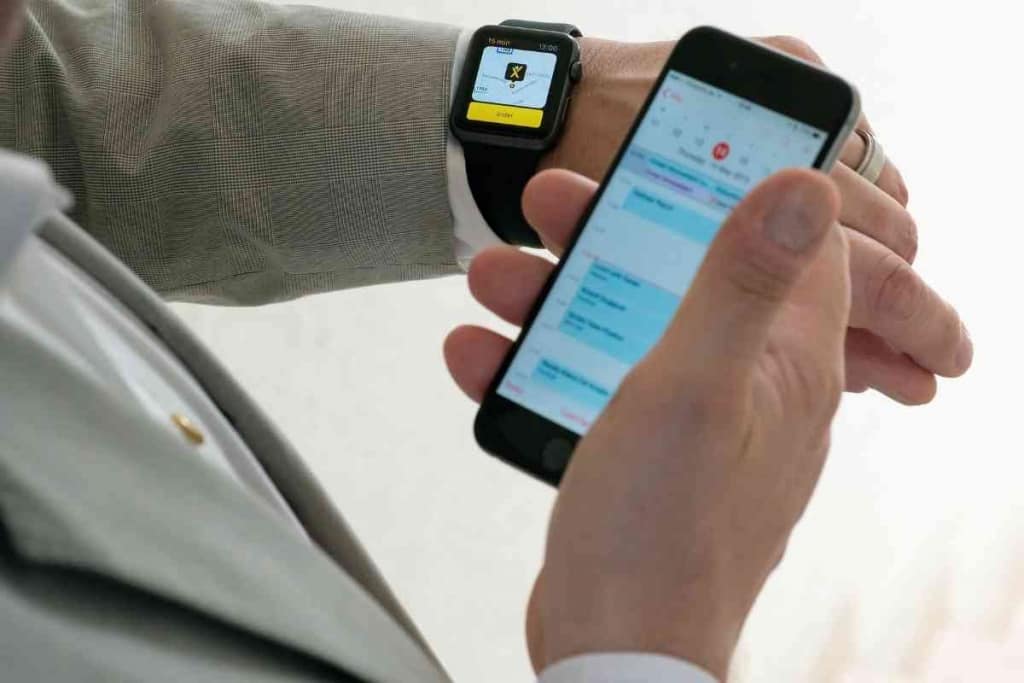 What Can You Do to Fix The Problem Yourself if Your iPhone Isn't Getting Verification Texts?
If you have come to realize that your iPhone is not receiving verification texts, you can try to fix the issue on your own.
Sometimes, something as simple as restarting the iPhone is enough to correct the problem.
You might want to first shut it down as usual.
Older iPhones (With a Home Button)
If you have an iPhone 7 or older or one of the other iPhones that have a Home button, all you need to do is to press and hold the Sleep/Wake button on the right side or top right, depending on the model you own and then drag the slider to the right. 
If your device is the iPhone X or newer full-screen device that lacks a Home button, you will have to press and hold the Side button and either the Volume Up or Volume Down button at the same time and then drag the slider to the right.
Power your iPhone back on and check to see whether you are now able to receive verification code texts for the security of your accounts.
Sometimes, you need to do more than a simple restart of your iPhone if you're having unable to get verification text messages.
You can take things a step further by hard resetting your iPhone to see if that's the fix.
To do that on an iPhone 6s, press and hold the Sleep/Wake button and Home button at the same time and wait until the Apple logo appears.
If you have an iPhone 7, you can hard reset it by holding the Sleep/Wake button and one of the Volume buttons at the same time.
You will see the Apple logo appear as your iPhone hard resets.
iPhone 8 or Newer Without a Home Button
However, if you have the iPhone 8 or newer or one of the full-screen iPhones, you need to press the Volume Up, then Volume Down buttons quickly and then press and hold the Side button to hard reset.
In the worst-case scenario, you might have to perform a full reset of your iPhone after updating to the latest version of the software, iOS 15.
Make sure you make a backup of your data, preferably to a computer before you do that. It will erase all your content, but you can restore your iPhone from the backup you've created.
To factory reset your iPhone, go to Settings and then General. Scroll down to "Reset" and then select "Erase All Content and Settings." You will have to enter your passcode before your iPhone asks for confirmation that you want to erase everything to restore it to default factory settings.
After you have restored your iPhone from the backup, check to see if you can now receive verification texts.
✅ Recommended Article: Why won't my phone send pictures through text?
What More Can You Do to Restore Verification Texts?
If the hard reset solution doesn't work for you, you can toggle on and off Airplane Mode on your iPhone.
Go to Settings, Access Airplane Mode, toggle the option on for a few seconds and then turn it back off.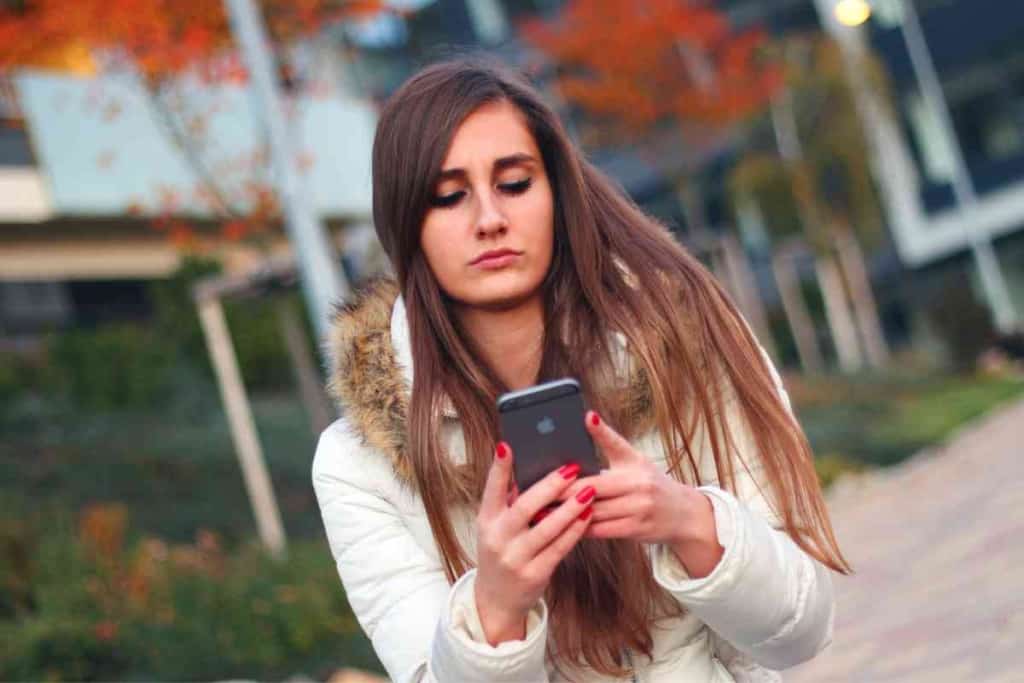 Sometimes, this is a simple solution for correcting the problem when you're not getting verification code text among other issues.
Sometimes, you cannot receive verification texts on your iPhone due to blocking them. You might not even be aware that you had blocked these texts in the past, but it's worth checking to see if this is, in fact, the case. 
Go to Settings and choose Messages, then tap on the Blocked option to see if this is the culprit.
✅ Suggested Reading: How to underline text on iPhone
Contact Your Cell Phone Carrier for Additional Help
It's possible that the problem with your iPhone's inability to receive verification code texts is not even something occurring on your end.
If none of the above fixes you have already attempted were successful, your wireless carrier probably has a block on them.
Although this might have been done as a security measure a few years before, it's an inconvenience that you should look into with your carrier.
Call your carrier's customer support line or get on its website to access the chat feature to speak with support.
Explain the problem and say that your iPhone is not receiving verification texts, which you need for security purposes. 
In rare cases, you might have to walk into a physical store and hand your iPhone to a representative, but someone should be able to fix the problem remotely from their end.
If you do have to go to a physical store in the event that remote fixes don't work, the problem might lie in your SIM card.
Once your SIM card is replaced, that should fix the problem. Sometimes, you might have to change your text messaging options or plan, but this is rare.
Not receiving verification texts is frustrating and can compromise your accounts. Fortunately, there are some fixes available for your iPhone. 
If all else fails when attempting to fix the problem yourself, your wireless carrier should be able to provide you with the solution.
Related Posts Picked For You