How To Underline Text on an iPhone [Explained!]
This post may contain affiliate links. As an Amazon affiliate, I earn from qualifying purchases.
There are many great features when it comes to using your iPhone that it can be easy to pass over some of the smaller features. When you are texting, you may want to change certain aspects of the message to make parts stand out. A big question that some people may wonder about is how in the world do you underline text in a message?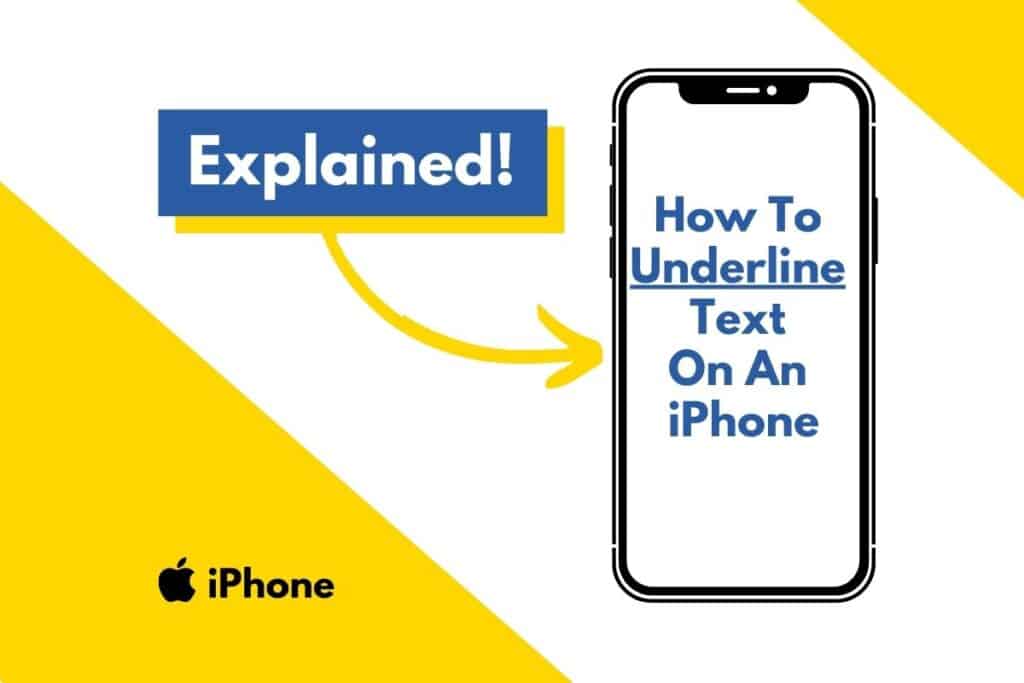 To underline a text message on an iPhone you need to first make sure the option is enabled. Once the feature is enabled you long hold over the text you want to underline. Then tap the button showing a "U" which stands for underline. This will underline the highlighted portion of your text message.
After you learn how to underline text messages on your iPhone then you can start to add different shapes or bold the text in your messages. All of these are quite simple to do but for someone with a new cellphone, it can be hard to learn everything there is about their phone. Read on to find out how exactly you can underline your text messages.
Can I Underline Text in a Text Message?
You can easily underline text in your messages on an iPhone. To do so you simply need to first make sure the ability to underline is turned on in your phone's settings. To do this you will need to go to your settings and tap general.
On this screen, you will need to tap on accessibility and see if the ability to underline and bold text is turned on or not. Once it is turned on you will need to go back into your text messages and long tap on the spot where you would like to highlight. You may need to swipe around the message to highlight the exact part you would like underlined.
Once the right text is highlighted you will click on the pop-up that says underline, bold, or underscore will pop up and you will click on underline or "U". Then you just simply click off of that area and your previous highlighted words will now be underlined.
✅ Suggested Reading: How to underline text on iPhone
How Do You Underline Text on WhatsApp While Using an iPhone?
Every app may have a different way of underlining text messages that is different than the messaging software that comes with your phone. If you are using an iPhone on the WhatsApp app you will need to tap the text you would like to highlight. Once it is all highlighted you will see a box pop up on the screen.
The box will say select all or select and once you tap on either one (depending on what is needed underlined). Then B_I_U will pop up which stands for bold, italic, strikethrough, and monospace. You simply need to click which one you would like to and it will automatically underline the text that was highlighted.
How Do You Underline Text on Facebook?
It may seem like a surprise but you can easily underline text even in the Facebook app. Facebook is one of the most popular forms of social media and unlike Instagram that is more about images Facebook is all about text posts. It seems unheard of to underline your text on Facebook, but it can be done quite easily.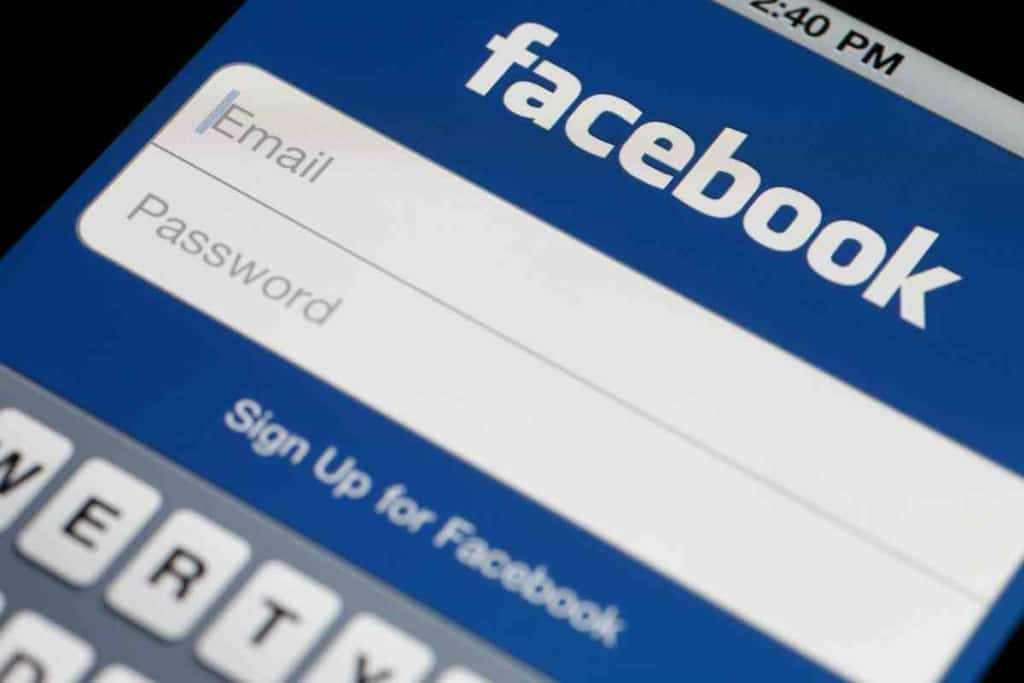 To underline text on Facebook you will need to log into your account and type "Bold Text" in the box at the top of the page. A silver and black logo will pop up that says "BT" meaning bold text, tap on that logo. Next, you will click "Go to App" on your screen. When prompted click "Allow" to let the app access your Facebook.
Doing this will give you the ability to add texts under your messages on any post or comment. You then will need to tap on the "U" for underline and start typing your messages inside of that app. Then tap on send to post your underlined message to your Facebook.
✅ Recommended Article: Why won't my phone send pictures through text?
How Do You Make Text Bold on an iPhone?
When you are using an iPhone, you are not technically able to bold your text in the message area on an iPhone's standard messaging app. However, you can give each test a bold subject line. Within the iPhones message settings, you can add a bold subject line to all text messages.
When you are in the standard messaging app on your iPhone and tap on the "SMS/MMS" heading that is close to the bottom of the screen. You will then tap the toggle button beside "Show Subject Field" to turn that feature on.
Now all you need to do is simply open your messages and tap into where you will type a message. In the subject area, you will enter whatever you would like to be bold. When the messages send everything that is typed in the "Subject" area will automatically turn bold once you send the message. While it may not be the bold text body, it still adds a little something to your future messages.
Can You Change Font on an iPhone?
There are many ways to have a different font on smartphones but those typically require you to download a separate app. iPhone is a little different as you will need to download an app, but you can still use the standard text messaging app with the new font. The way this works is simple, you download your favorite font app.
Once the app is downloaded you will need to follow the prompts within the app to download the fonts. After they are downloaded, you will not need to go into that app to type. You will need to:
First tap settings
Next tap general
Then tap fonts
From here you will be able to manage all of the fonts that are downloaded onto your phone. You tap which font you would like to use, and your messages will now be in that font on your iPhone. It is worth mentioning that your font will not show up on the recipients' messages as your font, they may have a different font set.
Using All Of The Feature's iPhones Have to Offer
From the bolding text on an iPhones messaging app to underling WhatsApp there are many seemingly small features on the iPhone to take advantage of. You can allow your messages to stand out and even have people wonder how you did it. All you need is a second app or simply turn on a feature already on your iPhone.
More Resources About Text Messages
This article is just one in a series of articles about text messages. If you found this article helpful, you are likely to get some helpful tips from these related posts as well!
Source: