6 Reasons Your iPhone Is Not Making Sound When You Get A Text
The notification feature on an iPhone helps to alert us of incoming texts, but there might be times when your iPhone does not make a sound when you get a text. Since I don't always have my eyes on my phone, getting a sound alert when I receive a text is critical for getting my attention. If I don't hear a sound when I get a text on my iPhone, there are several issues I run through to fix it.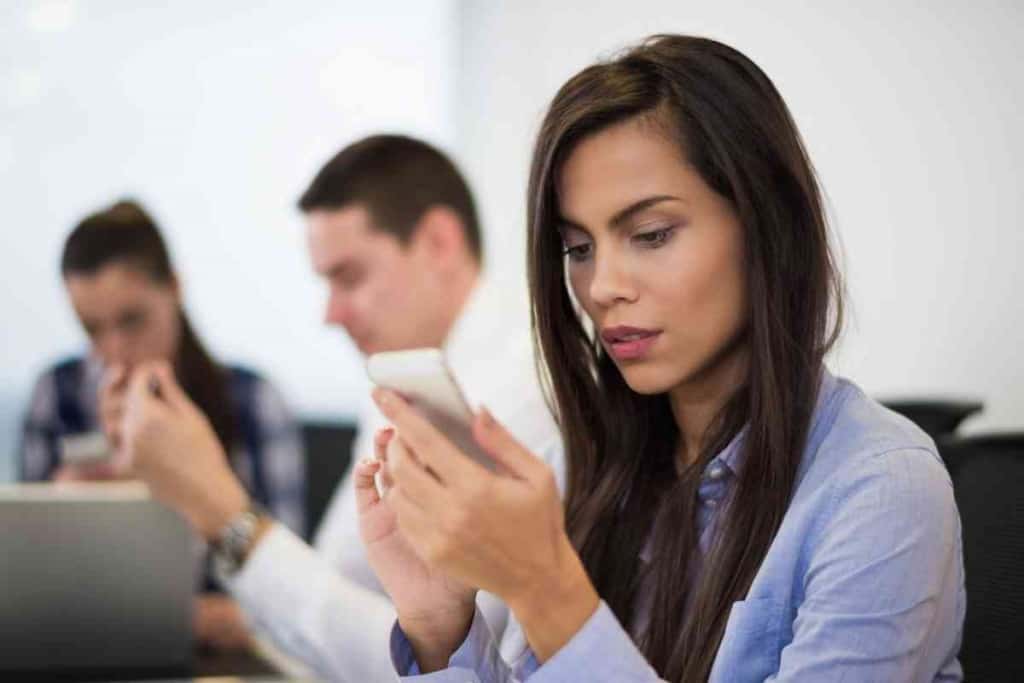 Table of Contents
Why doesn't my iPhone make a sound when I get a text?
When you get a text, your iPhone may not make a sound if there is no text notification sound set, an audio device is connected, notifications are disabled, DND or silent mode is on, a contact is muted, or your phone is faulty. Many of these issues can be resolved with a few settings adjustments.
Mobile phones have come a long way over the years, so it's not a big surprise an iPhone now has so many settings options. As long as you're aware of all the possible settings issues, you shouldn't have a problem enabling sound when you get a text.
If you're unlucky, your sound problem could be more complicated than just a settings issue. Having defective audio components on your iPhone might require repairs to get your sound to work.
Reasons You May Not Hear A Text Sound On Your iPhone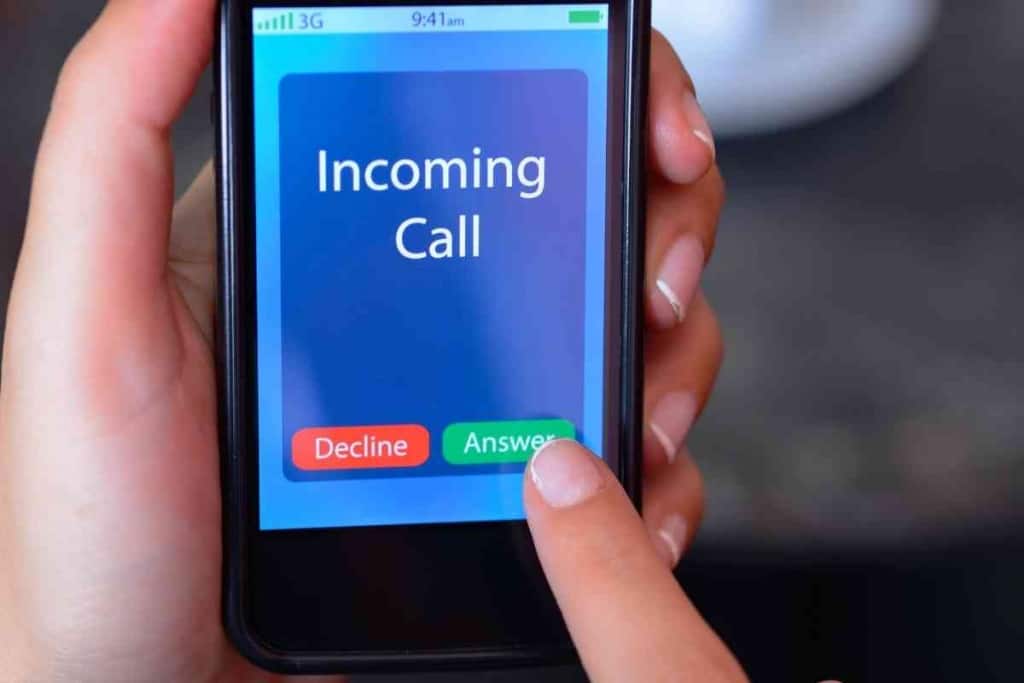 Your iPhone Does Not Have Text Notification Sound Set
An iPhone has many notification sounds to choose from, but you must select a sound in order for it to work.
The notification settings for the Messages app has a sound option called None, which means no notification sound will be played when you receive a text through Messages.
Follow these instructions to set a message notification sound on your iPhone:
Go to Settings.
Tap Notification.
Go to Messages.
Tap Sounds.
Select a notification sound.
Some notification sounds are harder to hear than others, so you should pick a sound that can be easily heard.
Though you might be able to hear certain notifications very clearly in a quiet room, you might have trouble hearing it if you are out around more noise.
You should test a few sounds in a noisy area to figure out which sound works best for you.
You can also try turning up the volume for your notification sounds in the iPhone's settings.
Follow these instructions to adjust the volume for notifications sounds on your iPhone:
Go to Settings.
Select Sounds.
Go to Ringer and Alerts.
Drag your finger towards the right of the volume slider to increase the volume.
An Audio Device Is Connected To Your iPhone
When you connect an audio device like speakers, earphones, or a headset to your iPhone, your iPhone's built-in speakers will likely be muted.
If your audio device is far away, muted, or has low volume, you might not hear the notification sound from an incoming text.
You can fix this problem by disconnecting your audio device via Bluetooth, a connecting cable, or whatever method is used to connect your audio device.
If you have a Bluetooth-enabled audio device connected to your iPhone, you can either unpair your audio device or turn off Bluetooth on your iPhone.
Turning off or unpairing your audio device from the device's end might also work to get your built-in iPhone sound working for text notifications.
If you have a wired audio device, you just need to unplug the device from the relevant port.
If you use a hub to connect your audio device, you can either disconnect your audio device from the hub or disconnect the hub from your iPhone.
Notifications Are Disabled
In order for your iPhone to make a sound when you receive a text, you need to have notifications enabled for your Messages app.
The notifications on an iPhone are highly customizable, so you can disable the notifications for individual apps or everything on your iPhone.
When the notifications for your Messages app is disabled, you will not hear a sound, feel a vibration, or see any notices when a text message comes in.
Follow these instructions to enable notifications for your Messages app:
Go to Settings.
Tap Notification.
Go to Messages.
Enable Allow Notifications.
Check all three boxes under Alerts.
DND (Do Not Disturb) Or Silent Mode Is On
The iPhone makes it easy to shut sounds off quickly, which can be helpful when we quickly run into a situation where we need to be quiet.
I often use these iPhone silencing features before heading into a library, movie theater, plane, or business meeting.
The downside to using these features is it could prevent sounds from playing when a text message is received. A fast way to disable silent mode on your iPhone is to toggle the silent mode switch on the side of the iPhone.
The switch is a bit small, but you can tell if silent mode is on if you see orange at the base of the silent mode switch.
DND (Do Not Disturb) allows you to make certain elements on your iPhone quiet when activated. It is essentially a customizable version of your iPhone's silent.
To enable or disable DND on your iPhone, go to Settings, then Focus, and tap on the line that says Do Not Disturb. You can also toggle the DND feature by going to your iPhone's Control Center, which typically has a bunch of icons to quickly toggle features on and off.
To enable or disable DND, tap the icon with the moon graphic on it.
The Contact Texting You Is Muted
Another reason your iPhone might not make a sound when you get a text is because you muted the contact that sent you the text.
If you have many contacts in your iPhone, it might be easy to lose track of who you muted.
One of the fastest ways to resolve issues with not hearing a text notification sound is to go to the text sender's message in your Messages app and see if the entry has a gray bell icon with a slash through it.
If there is a slash through the bell icon, that means your contact's text notifications are muted.
To enable text notification sounds to be heard through your Messages app, you need to slide your contact's message line to the left to reveal the purple bell button.
Tap the purple button to activate the text notifications sounds for the contact in your Messages app.
Your Phone Is Faulty
There are often glitches or app interactions that can occur within an iPhone that make certain features like sound notifications not work.
To solve this problem, you can first try to close all apps that are running and then reopen your Messages app.
If you still don't hear a notification sound for a text, you can try to restart your iPhone by using the standard reset function or turning your iPhone off and on.
If you opt to turn your iPhone off, you should wait at least a few seconds to turn it back on to make sure it is actually turned off.
If restarting apps and your iPhone doesn't help to make your text sounds work, you might have defective hardware in your iPhone.
To get a thorough inspection of the internal parts of your iPhone, you should take your iPhone to a certified iPhone repair technician at an Apple Store, Best Buy, or other reputable company.
More Resources About Text Messages
This article is just one in a series of articles about text messages. If you found this article helpful, you are likely to get some helpful tips from these related posts as well!