How to Stop Emails Going to Junk on iPhone? [Answered!]
This post may contain affiliate links. As an Amazon affiliate, I earn from qualifying purchases.
We've all been there: you're waiting minutes, hours, or even days for an email. You should have received it by now, but for some reason, it's not showing up in your inbox! The most common cause of this? The email was actually sent to your Junk folder!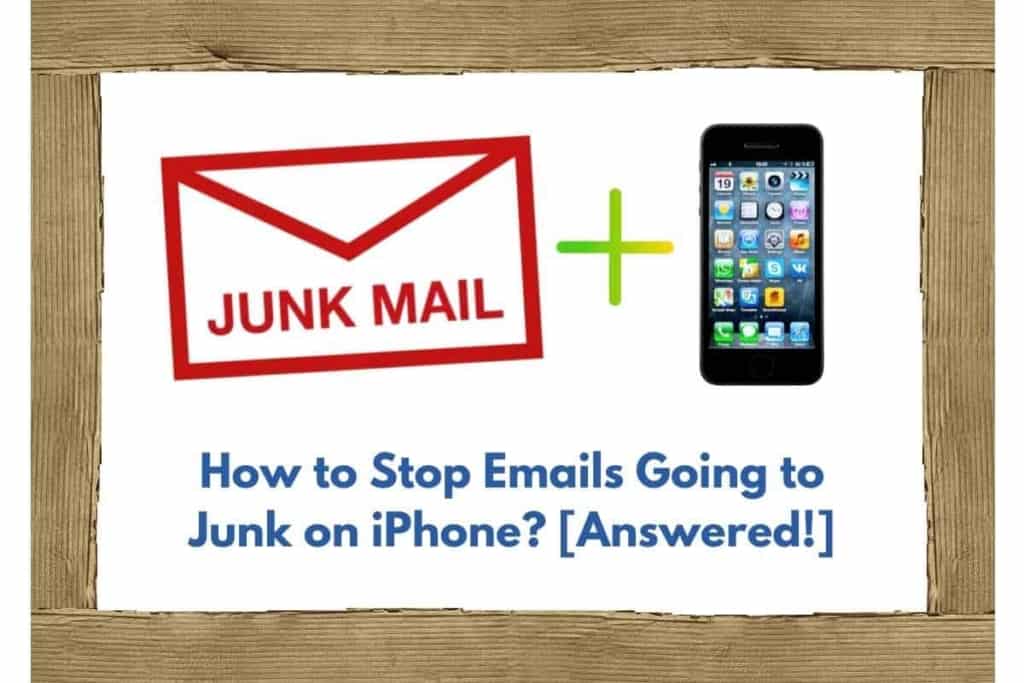 There are a few reasons why your iPhone or email provider may be sending important messages to your Junk folder rather than your Inbox. If this keeps happening, you can move the message from your Junk folder to your Inbox manually. This will tell your email provider that the message is not spam.
Below, we'll discuss a few of the common reasons why emails are sent to the Junk or Spam folder. Keep reading to learn how to rectify this problem!
Why Are My Emails Going to Junk on iPhone?
Occasionally, you may find a rather important email in your iPhone's Spam or Junk folder, rather than in your Inbox. This is primarily due to the spam filters used by your email provider or ISP. While spam filters are often very helpful, they are not always accurate.
There are a few reasons why your emails could be ending up in the Junk folder. The primary reason is that other people have marked messages from this particular sender as spam in the past. However, there are other factors to look into as well, which we will discuss below.
The Source IP Address
Your IP address is a chain of numbers that uniquely identifies you on the web. Every person who uses the internet has a different IP address, and these addresses are linked to each email a user sends.
Certain IP addresses may receive a lot of complaints. Messages from that address might also be frequently marked as spam by other users. If this happens, your email provider's filters will likely identify the message as spam and move it directly to your Junk folder.
Authentication Checks
To prevent spammers and hackers from reaching your inbox, email providers often use authentication protocols. If an email does not pass this authentication check, it is much more likely to end up in your Junk folder.
A High Sending Rate
Sometimes, there are simply too many emails being sent to a server at one time. If this happens, gateway filters may kick in, which allows the server to control the rate of bulk email deliveries. This can lead to emails being marked as spam and placed into the Junk folder, even if this would not typically be the case.
Low-Quality Content
Email providers often have a list of "spammy" language that they scan emails for. If an email you're expecting contains this kind of language, it will often be sent to your Junk folder. Other low-quality content, such as emails with broken or pixelated images, is also likely to be considered low-quality.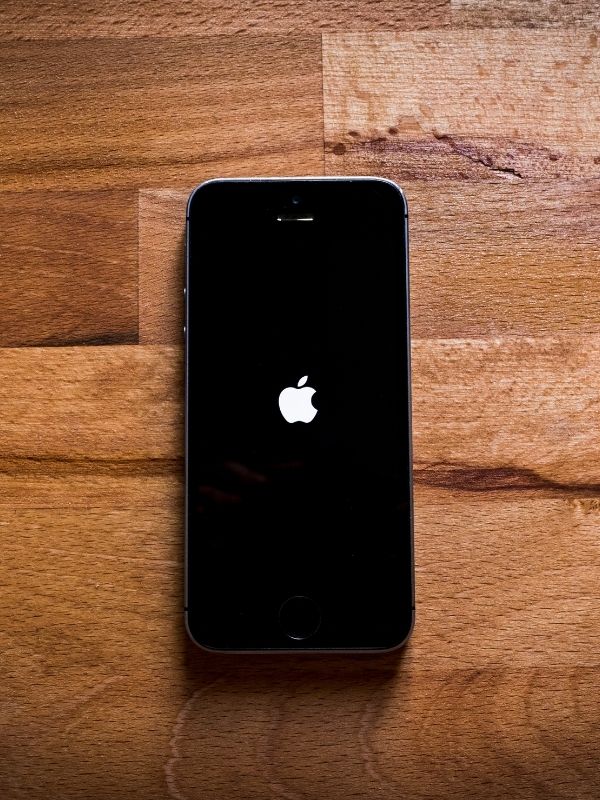 How Do I Stop Emails from Going to Junk?
Perhaps you've noticed that emails from one particular sender, whether that's a business or an individual, are always sent to the Junk folder. In this case, there are a couple of things you can try. Follow the steps below to push future emails past the spam filters and into your Inbox:
From your iPhone's main screen, open the Mail app.
Once the app opens, you'll be brought right to your inbox. To go to your spam folder, press your account name in the top left corner of the inbox screen.
Scroll down until you see the folder marked "Junk" or "Spam." Then, tap on this folder.
Once you're in your Junk or Spam folder, find and open the message you want to restore.
At the bottom of the email, you'll see a toolbar. Press the folder icon on this toolbar.
A list of folders should now appear. Tap on your Inbox to move the selected message there.
Now, future emails from that sender will be automatically sent to your Inbox rather than your Junk folder.
Add Email Filters to Stop Messages from Going to Junk
If you've tried moving messages from your Junk folder to your Inbox, but important messages are still not getting past the spam filters, you can try creating your own filter. Creating an email filter will essentially "whitelist" a sender, subject, or keyword.
This process differs based on your email provider. Below, we'll discuss how to create an email filter on both Gmail and Yahoo Mail.
How to Add an Email Filter on Gmail
To add an email filter on Gmail, you'll need to log in on a web browser. Once you've logged in, follow the steps below to create your filter:
Go to the search bar, then type the sender, subject, or keyword you want to whitelist.
On the right side of the search bar, you'll see an icon with three different sliders. Click this icon.
Fill in the options for filtering based on sender, subject, or keyword. Then, at the bottom of the screen, press "Create Filter."
A new page will pop up with several different options for what the filter should do. Choose "Never send it to Spam," then "Create Filter."
How to Add an Email Filter on Yahoo Mail
You will also need to log in with a web browser to create an email filter on your Yahoo Mail account. Log in with your computer, then follow the steps below.
From your Inbox, find the "Settings" icon. Press this, then choose "More Settings."
Now, choose "Filters," and "Add New Filters."
Enter the sender, subject, or keyword you'd like to whitelist. Then, set the rules for the filter by telling Yahoo to never send emails like these to Spam or Junk.
Press "Save" to start using your new filter.
Final Thoughts
Having legitimate emails sent to your Junk folder can be frustrating and inconvenient, and in some cases, it may even cause you to miss out on important information!
To prevent emails from going directly to the Junk folder, move any wanted emails from here to your Inbox to let your email provider know it's not spam. If this doesn't do the trick, adding an email filter can help.
All sources: