5 Ways To Text On An Apple Watch Without An iPhone
Technology allows us to stay in touch with our loved ones anywhere and at any time. But many users wonder, can you text on an Apple watch without an iPhone?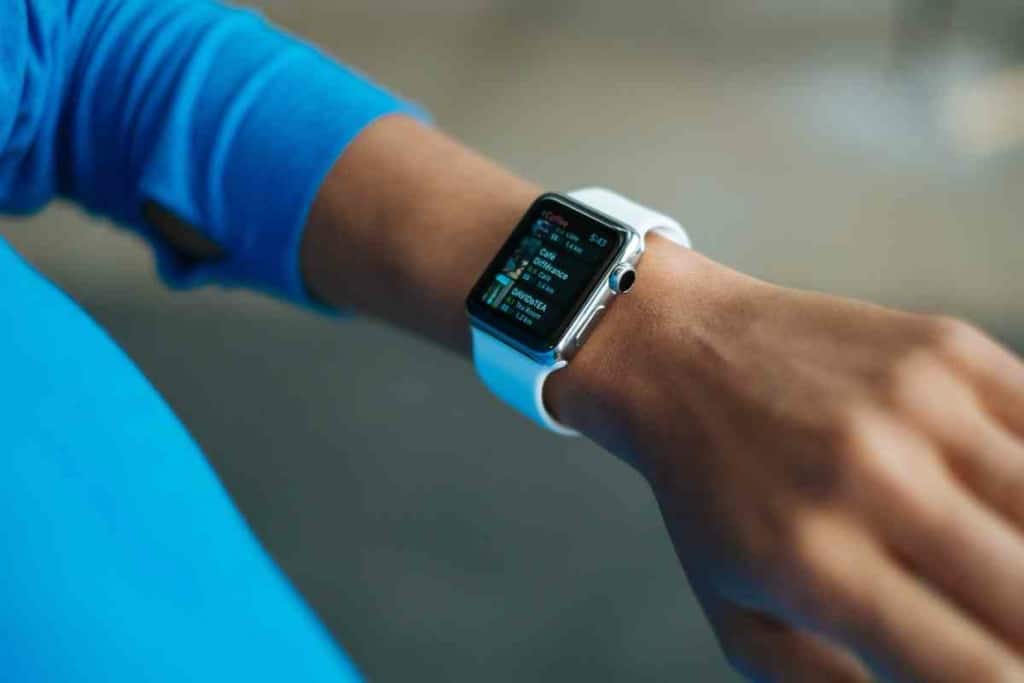 Can You Text on An Apple Watch Without Your iPhone?
In short, yes, you can text on your Apple watch without an iPhone – but there are certain conditions that users must keep in mind to make the experience as seamless and efficient as possible.
Comprehending these conditions is vital to taking advantage of this wonderful feature that the Apple watch has to offer. Here we dive deeper into this topic and explore the many ways you can text on an Apple watch without having an iPhone.
How To Text on An Apple Watch Without Your iPhone
There are often times when we are away from our iPhones and need to be able to communicate with someone.
Fortunately, the Apple Watch has an answer for this. Yes, you can text on the Apple Watch without your iPhone. But this ability to text, too, has certain restrictions.
This feature to text is only available on the Apple Watch Series 3 and onwards. Plus, it requires that the iPhone and the Apple Watch both be connected to the same cellular network. Moreover, the person with whom you want to communicate with must also have an iPhone 5 or a later model running on iOS 8 or higher.
Once all the requirements are met, users can compose messages using voice dictation, predefined responses or scribble on the watch's touchscreen. They can even use animated stickers, GIFs and digital Touch features to spice up conversations.
Keep in mind that although users can communicate with others through the watch, they cannot use this feature to make calls. To make a call on the Apple Watch, it must be connected to an iPhone, either over Bluetooth or Wi-Fi.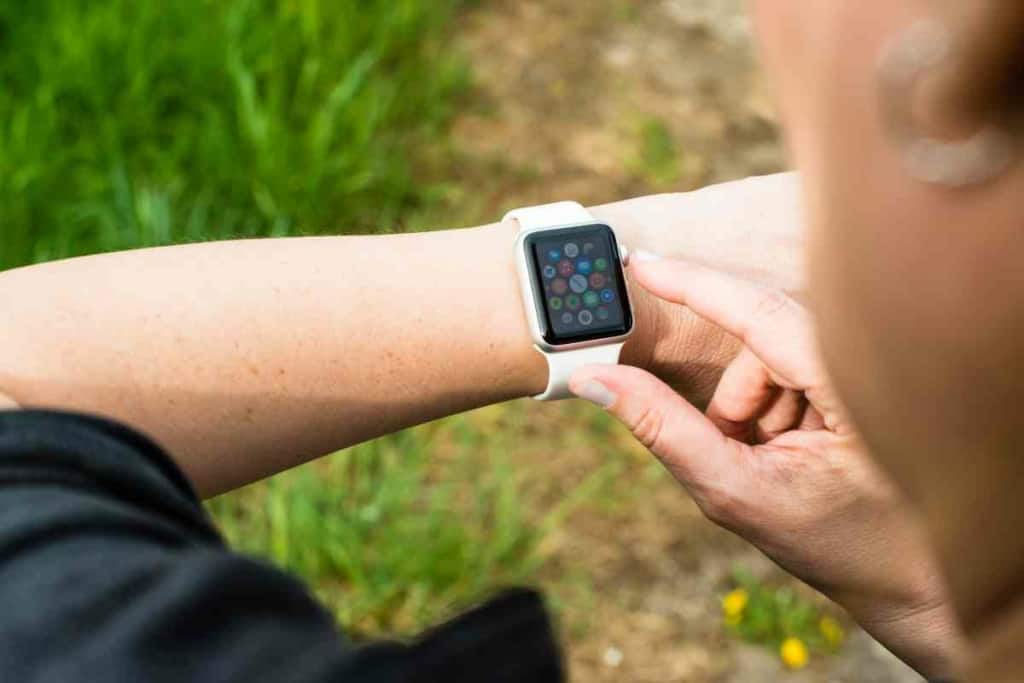 How Can You Text on an Apple Watch Without an iPhone?
There are multiple ways users can text their loved ones through their Apple watch even if their phone isn't around.
By Using Siri
The first and perhaps the most convenient way you can text on your Apple watch without using your iPhone is by using Siri.
To do this, simply summon Siri by holding down the digital crown or saying, "Hey, Siri." Once Siri is activated, dictate your message and be sure to specify the recipient. Once you're done, tap on the send button and your message will be on its way.
Using Messages App
You can also send and receive messages on your Apple Watch by using the Messages app. To compose a new message, open the Messages app on your watch and tap "New Message".
Then type, dictate or scribble the message you want to send. When you're done, tap "Send" to send the message.
Using The Mail App
You can use the Mail app on your Apple Watch to send and receive text messages. To do this, you'll first need to add a mail account to your watch.
Once you have logged in, open the Mail app and select the account you want to use for texting. The watch allows you to view your inbox as well as compose new messages.
When writing a message, simply enter the recipient's phone number in place of their email address in the "To" field.
After that, type out or dictate your message as you normally would and select Send. Your text will then be sent via SMS on your mobile device connected to the same Apple ID as the Apple Watch.
Using The Phone App
Another way to send text messages to friends and family members is by using the Phone app on your Apple Watch. To do this, open the Phone app and select the contact you want to communicate with.
Then type or dictate your message in the Message field at the bottom of the screen. Once you've finished typing, press Send to deliver the message. You'll be able to see when your message has been delivered, as well as when it has been read by its recipient.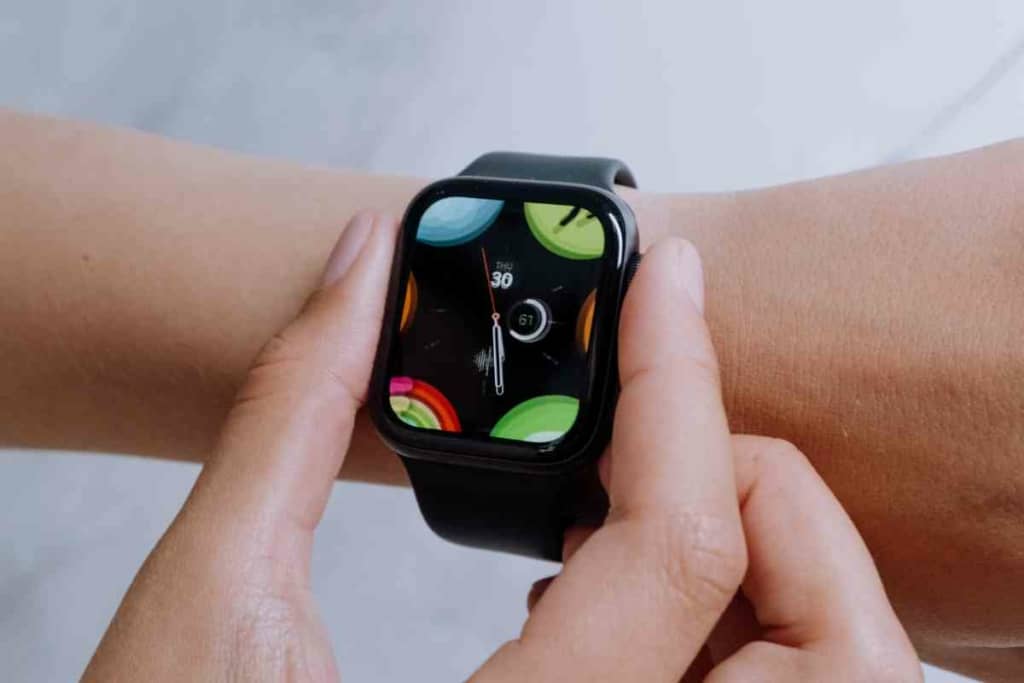 Using the Walkie-Talkie App
The fifth way you can text on your Apple watch without using your iPhone is by using a third-party app like Walkie-Talkie.
To do so, you must first download the app from the app store. Once you open the app, you should see some instructions on how to set up your account before continuing. Next, you'll be asked to create an invitation code.
This is the code that you will later share with your friends to allow them to join in on the conversation.
Once your friend has entered the invitation code, they will be added to your list of contacts, and you can now start conversing with them by pressing the 'talk' button on your Apple Watch. When you are done talking, press the 'end' button, and your message will be sent to your friend.
Are There Limitations of Texting With Apple Watch?
While texting on your Apple Watch without your iPhone is possible, it is safe to say that there are some limitations you must keep in mind.
Firstly, remember that you will not be able to access apps that require an internet connection – such as social media apps. You will also not be able to receive phone calls or send and receive text messages within group conversations.
Another thing to look out for is that the battery life of your Apple watch will be affected when using this feature. This is because the watch will be relying on its own cellular connection, as opposed to being connected to your iPhone.
More Resources About Text Messages
This article is just one in a series of articles about text messages. If you found this article helpful, you are likely to get some helpful tips from these related posts as well!
Key Takeaways
Texting on the Apple watch without your iPhone is possible, keeping in mind certain conditions.
This feature only works for Apple watches 3 and above.
The simplest way users can text is by dictating their message to Siri.
Users can also use the messages, mail or phone app to type or dictate their messages.
Third-party apps like Walkie-Talkie are also useful when it comes to conversing with Apple Watch.
Keep in mind this feature is known to drain battery health.