iPhone Hotspot Keeps Disconnecting: 8 Quick Fix Ideas
This post may contain affiliate links. As an Amazon affiliate, I earn from qualifying purchases.
There are various reasons why you might want to use your iPhone's hotspot feature. For example, you might have to connect a separate device, such as an iPad or Mac, to your iPhone's data while out or away while traveling.
However, if your hotspot continuously disconnects, you might wonder why this happens and how you can fix it.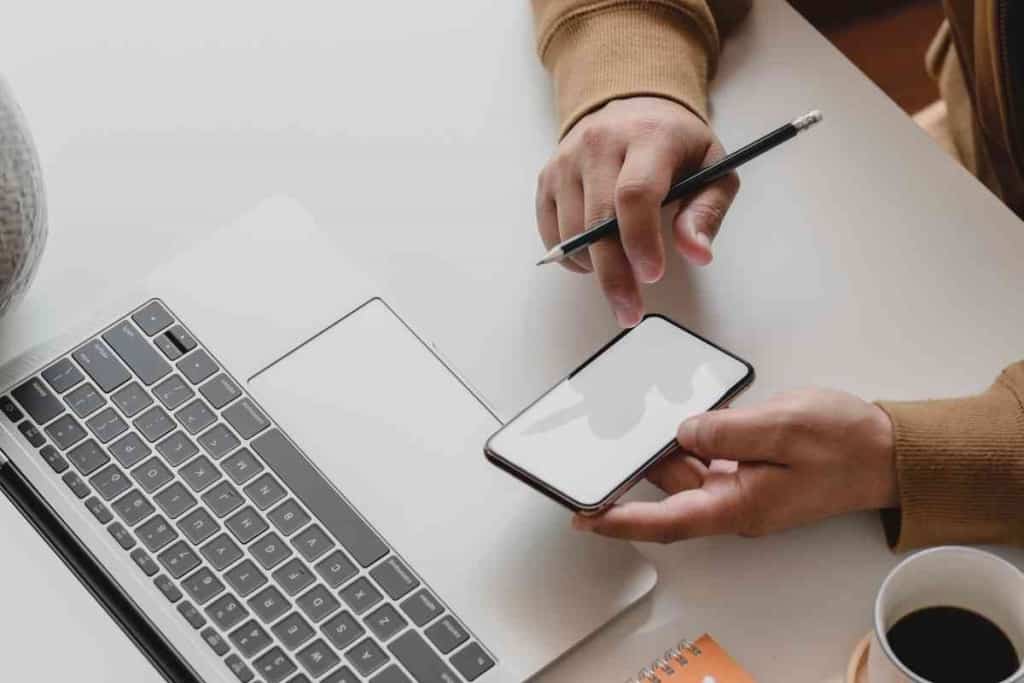 Why does my iPhone's Hotspot keep disconnecting?
Your iPhone's hotspot is likely disconnecting because one of your iPhone's settings is incorrect, like the hotspot is not turned on or low-data or battery saver mode is enabled. It may also be an issue with your device's settings or your network, like you're over your allotted mobile data.
Most issues can be fixed with a few simple troubleshooting steps.
If you are having issues with your iPhone's personal hotspot disconnecting, keep reading!
What is an iPhone Personal Hotspot?
Your iPhone has a personal hotspot feature that allows you to connect to other devices when a Wi-Fi network connection is not immediately available. It allows your computer, tablet, or another smartphone to instantly connect to your iPhone's mobile data and serves as a Wi-Fi connection for your other devices. This method is also known as "tethering."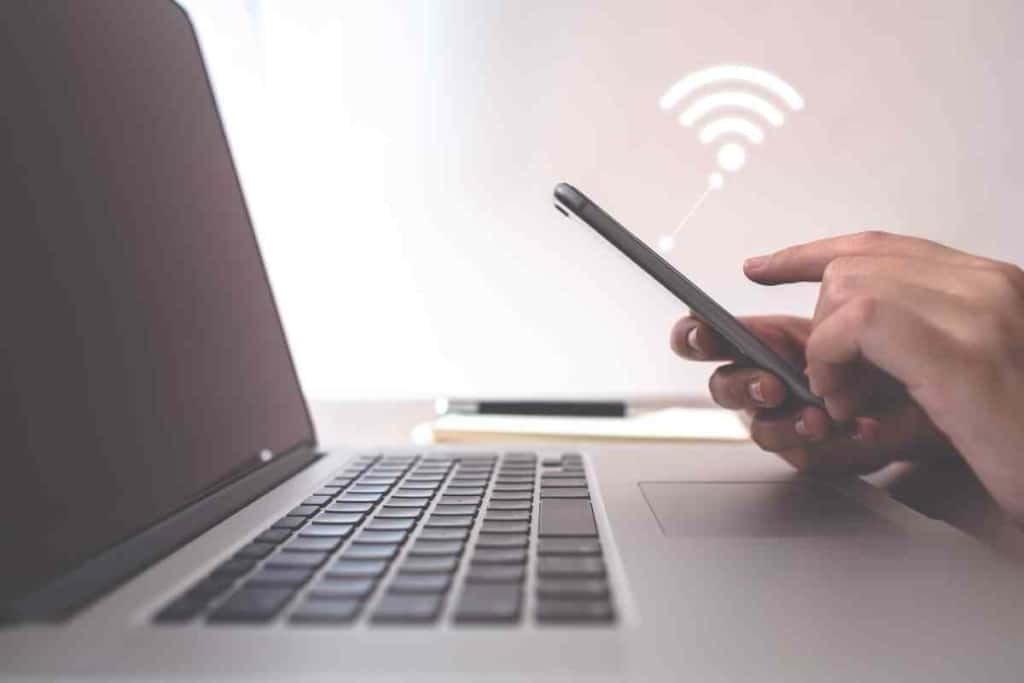 Why Does Your iPhone's Personal Hotspot Disconnect?
It's fair to ask, "Why does my iPhone hotspot keep disconnecting?" It's frustrating to encounter iPhone hotspot disconnection issues when you need your iPhone hotspot to work so that you can connect to another device. There may be more than one reason behind the problem.
Sometimes, your iPhone's hotspot might disconnect. This can happen for any number of reasons, but usually, the culprit is that your iPhone's connection itself keeps disconnecting. In other cases, the problem might lie with the device you're trying to connect or with your wireless carrier.
Apple has stated that it's normal for an iPhone's hotspot to disconnect after a set period of time of inactivity. That amount of time is 90 seconds, which means if you aren't doing anything with the connected device, your iPhone will automatically disconnect its hotspot. This is done to conserve battery life on your iPhone.
What are the Fixes for iPhone Hotspot That Keeps Disconnecting?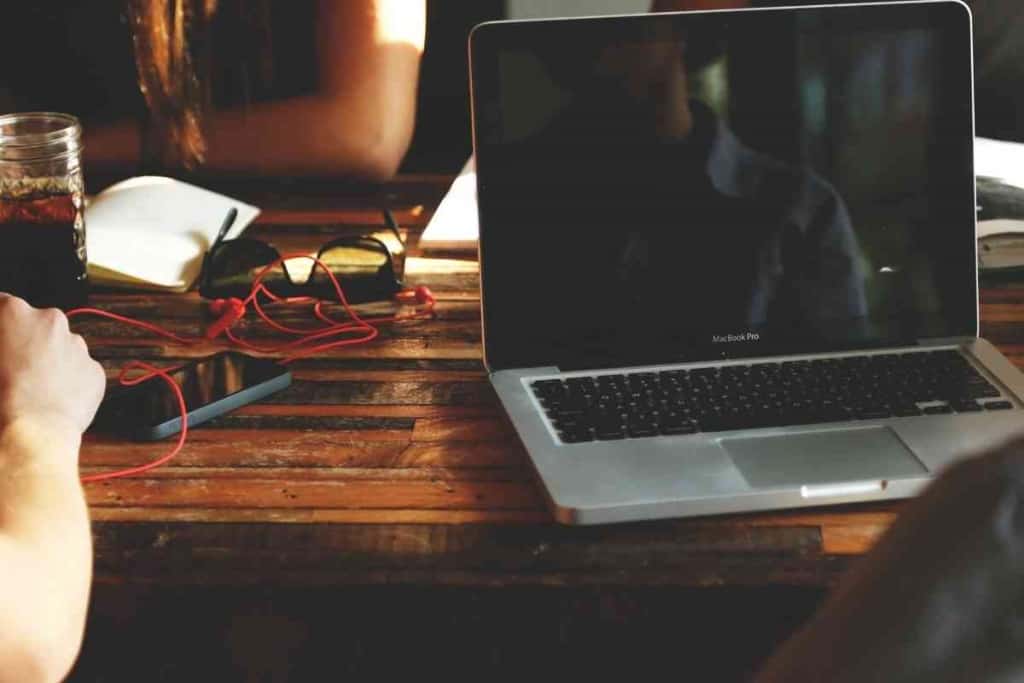 If your iPhone's hotspot keeps disconnecting when you need to use it, you have eight different options for fixing it.
Starting with the simplest fix first is wise. If one thing doesn't solve the problem, you can move on to the next option.
#1 – Turn On iPhone Hotspot
First, you can go into your iPhone's Cellular Settings to see if iPhone Hotspot is turned on.
#2 – Over your monthly data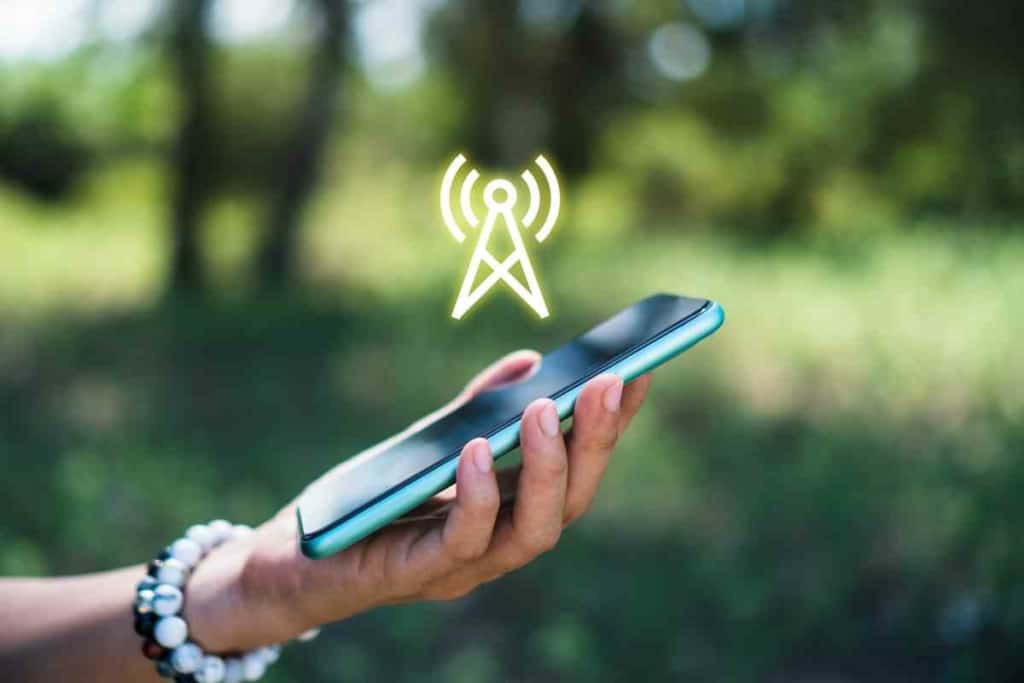 Additionally, you should check your mobile data usage based on your cell phone plan.
Sometimes, you might be over your allotted monthly mobile data usage, which is the reason why your iPhone hotspot is not working. You may need to wait until the next month for your mobile data to restart.
If you are not over your mobile data, the problem is caused by something else.
You might still ask, "Why does personal hotspot keep disconnecting?" The next thing you can check is whether you have Low Data mode option enabled.
#3 – Low Data mode is enabled
Open your iPhone's Settings and then check your low data mode data options and SIM. Low Data Mode appears toward the bottom of the screen. If low data mode is enabled, press to disable low data mode.
You can also reconnect your iPhone hotspot connection if the previous fixes haven't solved the problem.
If you're having issues keeping a Mac or PC connected, you can remove the iPhone hotspot and then reconnect to it using a password.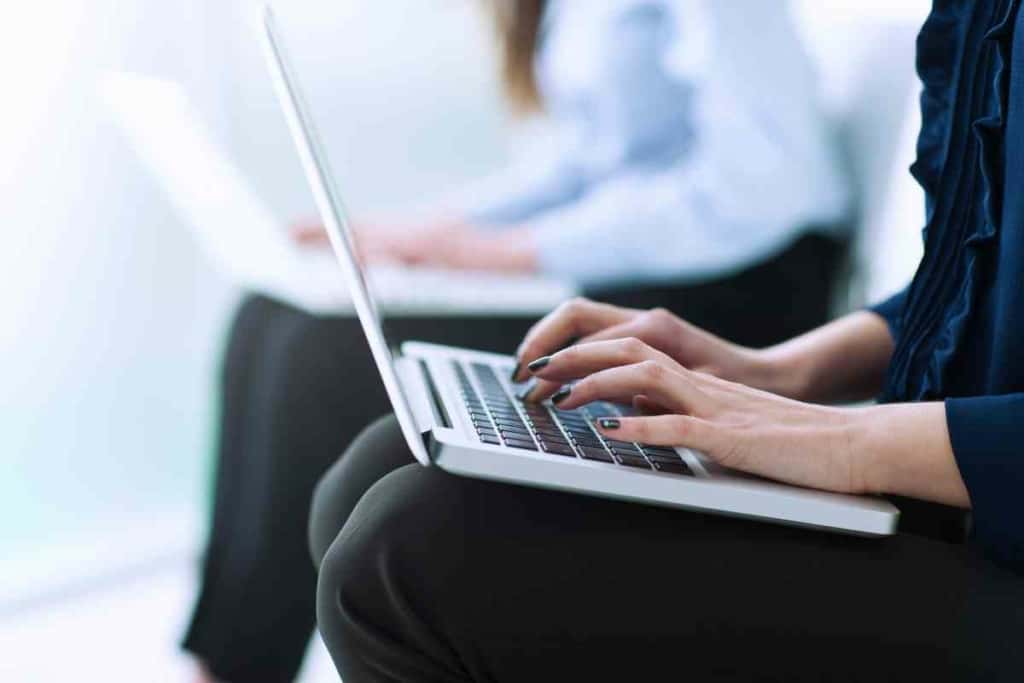 #4 – Reconnect
To try this solution, you should first check your iPhone's Settings menu and then Personal Hotspot to check the password for the iPhone hotspot.
You can change the password on your iPhone and then reconnect on your Mac or PC with that new password. Sometimes, the problem with your iPhone's hotspot being disconnected is as simple as it not being on.
Whether you are using an iOS beta version or the official one, you can check whether it's on by going to network Settings and Personal Hotspot.
Depending on your needs, however, this might not be the best option as it uses up more battery power faster.
#5 Low power mode is enabled
Another reason why your iPhone's hotspot keeps disconnecting is that you have Low Power Mode enabled.
Although this is a good way to conserve battery life, it can work against you by halting other processes until you're able to connect your iPhone to a charger. It also affects your device's personal iPhone hotspot feature.
You can disable Low Power Mode by going to the Settings app, scrolling down to Battery and toggling Lower Power Mode off.
If you had this enabled, you might now have your personal iPhone hotspot issue solved.
If none of the above solutions have worked for you, you might have to go a few steps further. Resetting your network settings might need to be done.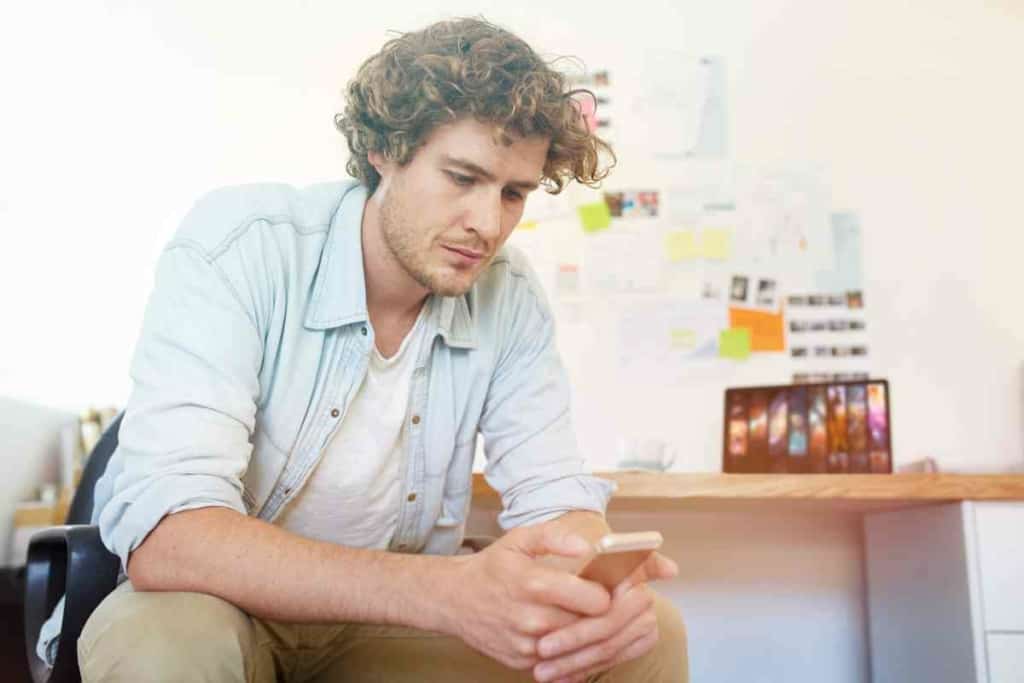 #6 – Reset network settings
If you want to reset network settings to try to fix your iPhone hotspot issues, go into your iPhone's Settings and tap on General.
From there, scroll down to the bottom and select "Reset Network Settings." This will reset network settings, allowing you to check to see whether your personal hotspot will now work like normal.
#7 – Carrier settings
Sometimes, the problem of your iPhone disconnecting from its personal hotspot lies with your local carrier's settings.
It's possible you might need to update and install them manually if they didn't update automatically while your iPhone had a good internet connection to a Wi-Fi network. If your iPhone did not do automatic updates, you'll need to update manually. To do this, you should go into Settings and choose General.
Select About, scroll down to the bottom to your SIM details, check the Network Provider version you're on, and then tap on it to update to the latest version.
Afterward, reboot your iPhone and try the personal hotspot option again.
#8 – iOS software update
Finally, if your iPhone is still continuously disconnecting from the personal hotspot feature, you might have an issue with your iOS version.
It's best to update to the most recent version of the software.
To do that, you go to Settings, choose General, and then tap on Software Update and press what you need to in order to update to the latest iOS version.
After your iOS update is complete, your iPhone should reboot. Make sure you're connected to a charge while updating.
After it finishes, you can try connecting a device to your personal hotspot again. When your iPhone's personal hotspot repeatedly disconnects, it can be extremely frustrating.
These eight tips can help you connect it and ensure that it stays connected so that you can go about your day while tethering to another device.
Related Content
Still have questions about your iPhone's mobile hotspot? Our team of tech experts has the answers you're looking for! Whether you're trying to connect your Nintendo Switch, Samsung TV, Xbox, or anything else to your iPhone's hotspot, we have the guides you need.
Looking for other useful articles to help you use your iPhone better? Check out these articles.