Are There Audiobooks On Apple Music?
This post may contain affiliate links. As an Amazon affiliate, I earn from qualifying purchases.
If you're an avid Apple user, you likely prefer to use whatever services the tech giant offers directly. After all, when they bring something to market, it's usually the best on the market for quite some time. 
But when it comes to Audio Books, does Apple offer a subscription service, and can you get them through Apple Music?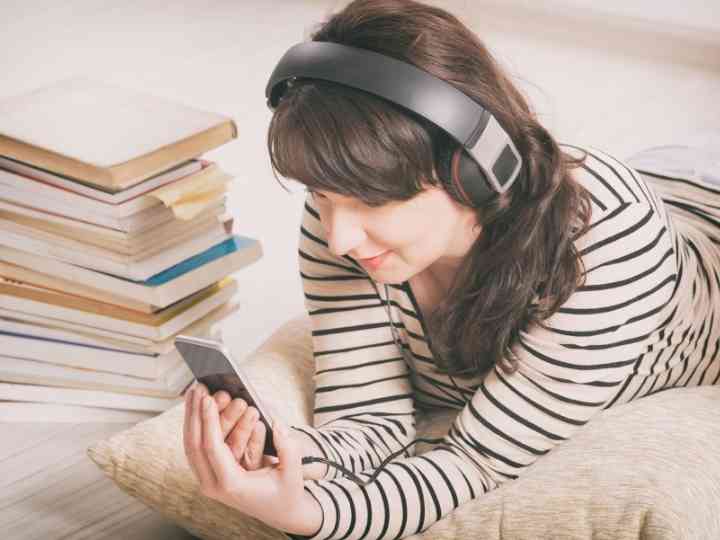 Are There Audiobooks On Apple Music?
You cannot currently listen to audiobooks through Apple Music. However, that doesn't mean you can't listen to audiobooks through other Apple apps such as their Books app, which has a library of audiobooks that rivals Audible.
Continue on to find out why there's chatter about listening to audiobooks through Apple Music. We'll also explore the options for listening to audiobooks directly through Apple's apps and how it works.
Does Apple Have Audiobooks Subscription?
Apple does not have a subscription for audiobooks like Audible. The confusion came around as a result of a glitch before audiobooks were fully migrated from the Music app to the Books app. 
When Apple Music first launched, it had a genre called "Spoken Word and Audiobook." This has since been completely migrated over to the Books app. While the move seems to make sense in delineating their media types into separate apps, it has left some scratching their heads as they got used to how to find what they wanted.
However, looking toward the future, rumors are swirling that Apple may be working on an audiobook subscription service.
 "The Economist" published an article earlier in January 2022 discussing some projects Apple is purportedly working on, including an audiobook service. In that article, it was briefly mentioned this service may come later in 2022. 
This is likely to be independent of Apple Music, meaning you'll have to pay for both if you want both services. However, it would mean you wouldn't have to pay for books individually.
How Do I Listen to Audiobooks On My Apple Device?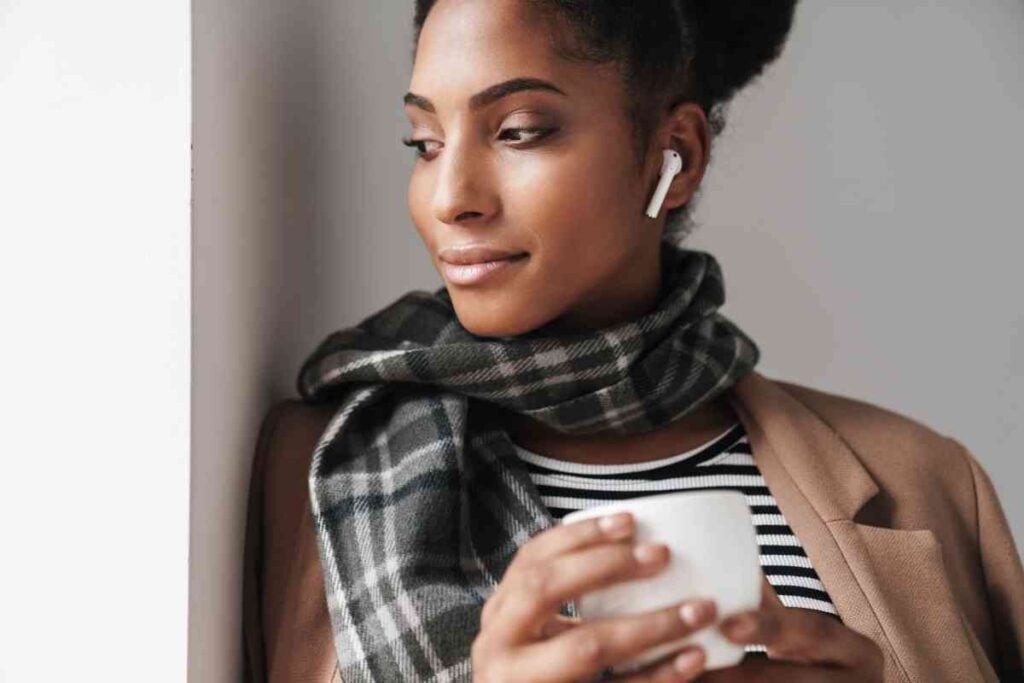 If you want to listen to audiobooks on your Apple device, you have several options still available. While you won't be able to listen to them through Apple Music, you can still get them through the Books app.
Are Apple Audiobooks Free?
Once the glitch was resolved through Apple Music, the vast majority of free audiobooks were no longer available.
However, there is still a small selection of audiobooks available for free through the Books app.Open the Books app, then tap on Book Store at the bottom of the screen. Tap on Browse Sections at the top of the screen. From there, tap on Free Books, then scroll down to Get Free Listens. 
At the time of this writing, there are about 100 audiobooks available for free in the Books app.The rest of the audiobooks available through Apple are on a pay-as-you-go basis. 
The prices for the audiobooks range from about $5 up to $20 or more, depending on the subject and length. For instance, one version of the book "Ulysses" by James Joyce and narrated by Stewart Crank, is $34.99 and has a runtime of over 36 hours. 
Conversely, there's "Finlay Donovan Is Killing It" by Elle Cosimano and narrated by Angela Dawe. This is only $4.99 with a runtime of just under 10 hours.
What Audiobooks Are Available on Apple Music?
Apple has an extensive library, some say that it rivals Audible's selection.
Currently, that looks like over 200,000 titles, at least for Audible. Estimates for Apple's repertoire start at about 50,000 titles and go up from there.
Regardless of the total number of titles available, what may be more important is what you can expect to find. A sampling of what you can expect to find in the catalog includes:
Biographies & Memoirs
Business & Personal Finance
Fiction
History
Kids & Young Adults
Mysteries & Thrillers
Nonfiction
Religion & Spirituality
Romance
Sci-Fi & Fantasy
Science & Nature
Self-Development
Here's a sample of the popular titles you might recognize:
"Atomic Habits: An Easy & Proven Way to Build Good Habits and Break Bad Ones" by James Clear
"Can't Hurt Me: Master Your Mind and Defy the Odds" by David Goggins
"Greenlights" by Matthew McConaughey
"Rich Dad Poor Dad: 20th Anniversary Edition" by Robert Kiyosaki
"The Subtle Art of Not Give a F*ck" by Mark Manson
"Will" by Will Smith
"It Ends with Us" by Colleen Hoover
"The Seven Husbands of Evelyn Hugo" by Taylor Jenkins Reid
How Do I Add Audiobooks to Apple Music?
There isn't a way to add audiobooks to Apple Music currently. However, you certainly can add audiobooks to the Books app. You can purchase the book through Apple or use a CD to add the files to your computer if you still have a model old enough to have an optical drive.
Purchasing Audiobooks from Apple
The easiest way to add an audiobook to the Books app is to purchase the work from the iTunes store. Once you click the price tag for the book and confirm the purchase, it'll be added to your library. 
You can then listen to it either streaming from your iCloud account, or you can download it to your phone to listen offline.
Adding Audiobooks From Other Sources
If you have purchased audiobooks from Audible in the past, you can easily add them to your Books app. From your computer, go to your Books app on a Mac, or to iTunes on a PC. 
Go to the Store menu, and then Authorizations. You'll need to authorize your computer to access your Audible Library, and will then be able to download purchased books.
You can also add audiobooks from a CD if you have a computer with an optical drive. The process includes a little extra effort but makes it available to listen to on your mobile device. PCMag has an extensive tutorial for adding audiobooks to the Books app manually from a CD. 
Keep in mind, this is an extensive process, which includes changing the file extensions so that the Books app recognizes it as an audiobook.
Related Articles: