Can Alexa Play Apple Music?
Yeah, sure, Amazon and Apple are major competitors in the field of entertainment. Each one seems to have its exclusive club of patrons. But what about those of us who want the best of both worlds? I'm guilty of double-dipping – are you? If you're reading this, then you are probably wondering how to go about getting your Alexa-enabled device to play your Apple Music. Is it even possible? Can you make these two contenders work together?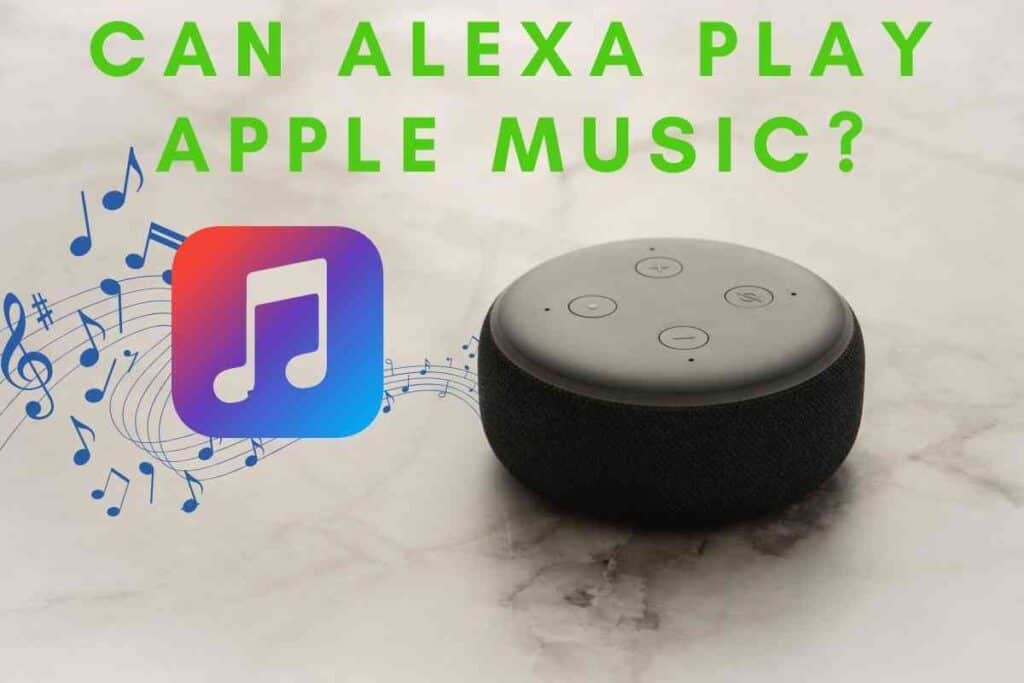 Are you facing difficulties when trying to play your favorite tunes on Alexa? Check out our detailed guide on how to fix Spotify not connecting to Alexa, and get your music streaming smoothly in no time."
Can Alexa play Apple Music?
Alexa will let you play your Apple Music if you go through one of the setup processes. You can use Bluetooth to play Apple Music on an Echo device and you can either set Apple Music up as your default music service or set up Apple Music with Alexa; you can even ask Alexa to play your music!
Setting up can be done in multiple ways, and I will walk you through each method.
But is Apple Music free on Alexa?
Or do you need a subscription? Why won't my Alexa connect to Apple Music?
We'll go through the setup processes and some troubleshooting methods, so stay tuned for how to get Alexa to play your favorite Apple Music tunes.
How do I play Apple Music through Alexa?
There are a few ways for you to set up Alexa to play Apple Music. They're relatively simple, and if one way doesn't work for you, the other might.
What You Will Need
You essentially need three things:
An Apple Music subscription. (However, if you do not have one, you can join via your iPhone, iPad, or iPod touch, or through your Android device.)
An Amazon Fire, Amazon Echo (including Echo Dot), or an Alexa-enabled Sonos speaker that has already been set up with the Amazon Alexa app on your Apple or Android device.
An Android or Apple device that has already been set up with Alexa. (You will need to ensure that the device is updated to the current iOS. Also, be sure to check the App Store for updates to the Amazon Alexa app. For those using an Android device, look in the Google Play Store for updates that need to be made to either the Apple Music app or Amazon Alexa app.)
Setting Up Apple Music With Alexa
You might first wish to try setting up Apple Music with Alexa. Just follow these steps:
Open the Amazon Alexa app.
Tape More (located in the lower right-hand corner).
Tap Skills & Games.
Look in the upper right-hand corner for the search field, then tap it. Enter 'Apple Music'.
Tap Enable To Use.
Tap Settings.
Tap Link Account.
Follow the sign-in instructions using your Apple ID.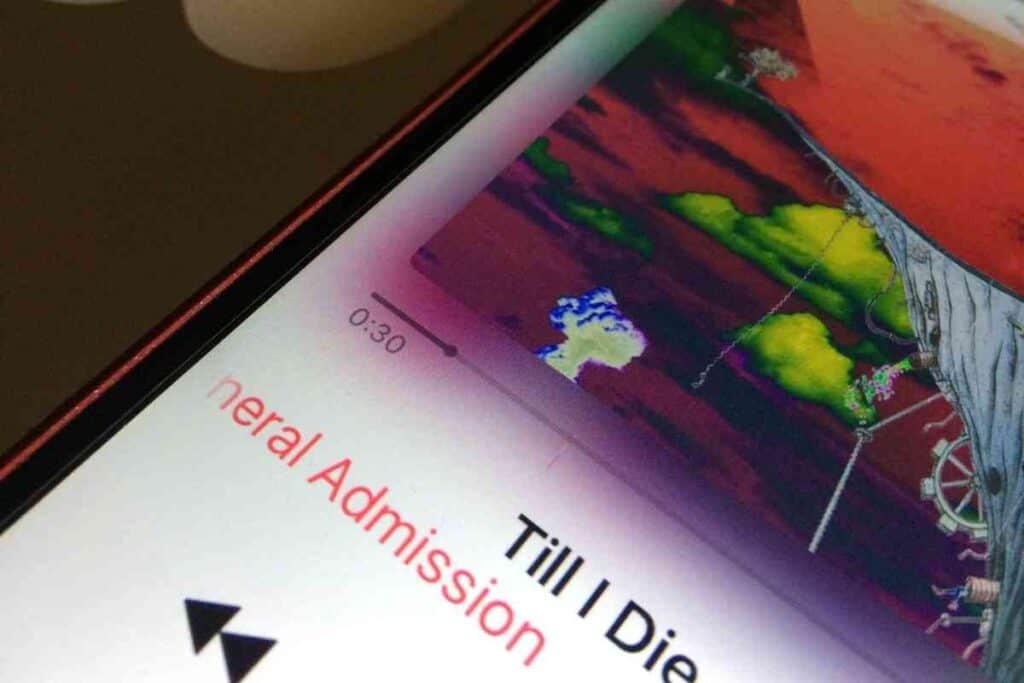 Set Apple Music as the Default Music Service
Having to say "on Apple Music" every time you want Alexa to play something can make you feel like a broken record. If you want to take a different route, you can set Apple Music as your default music service on Alexa.
To do this,
Open the Amazon Alexa app.
Tape More.
Tap Settings.
Scroll down until you see Music & Podcasts; tap it.
Tap Default Services.
Under Music, tap Apple Music.
Asking Alexa to Play Your Music
Of course, you can ask Alexa to play the songs, artists, albums, and genres you have on Apple Music.
You can also make playlists in your iCloud Music Library or by using Apple Music's editors.
All you have to do is say something like, "Alexa, play my meditation playlist on Apple Music" or "Alexa, play Dolly Parton on Apple Music."
Additionally, you can listen in multiple rooms by making a Multi-Room Music group in the Alexa app.
Once you set it up, you can listen to Apple Music on two or more Echo devices at the same time in different rooms of your house.
This definitely comes in handy for families of music lovers or people with multiple roommates who want to share their music.
Discover how to seamlessly integrate your favorite tunes with our informative guide on Alexa Apple Music compatibility, ensuring you can enjoy your playlists on your Alexa device.
Play Apple Music on an Echo using Bluetooth
You can play Apple Music on an Echo device using Bluetooth.
If you have a music library composed of downloaded or uploaded files saved to a music app, the Amazon Echo and Echo Dot have speakers that let you pair with smartphones via Bluetooth – something that Alexa is perfectly capable of doing for you.
Here's how you do it:
Place your Apple device close to the Echo. When in close proximity, say "Alexa, connect to my iPhone" or "Alexa, connect to my iPad."
Alexa will issue a chime and say "iPhone connected to Echo" even though Alexa will provide the specific names of your device so that you know it is connected. Should Alexa say she can't find your iPhone or other devices, ensure your Bluetooth is turned on and able to connect. Accessories(such as AirPods) might need to be disconnected in order to get the connection established.
Open the iTunes or Apple Music app and begin playing your favorite playlist. These songs should automatically play on the Echo when you do this. Alexa should turn up the volume before playing, but you might need to do that yourself.
Once you have finished playing music, say, "Alexa, disconnect from iPhone" or whichever Apple device you are using. Your Echo will chime once more to let you know the disconnection is complete.
Play Apple Music on an Echo with a Skill
If you are in fact an Apple Music subscriber, then you might want to play your music on an Echo using a skill. You will need to set this skill up before you can use it. Here's how to do that:
Enable the Apple Music skill for Alexa. Find it by going to the Amazon skill page or the Skills section in the Alexa app. Go to Alexa Preferences, select Settings, then tap on Music & Podcasts. Look for the option that says Link New Services. Select it, the tap on the Apple Music icon. Hit Enable to Use, then sign into your Apple account if prompted.
Check to make sure everything is updated. After downloading the app, you will need to sign in to your Amazon account so that you can get to all of Alexa's options. Always look for updates available for the app, although Echo usually updates automatically.
Issue specific commands, such as "Alexa, play Tori Amos on Apple Music." You can even match it to your mood by saying, "Alexa, play happy music."
Remember, you can select Apple Music as your default player if you wish to avoid saying "on Apple Music" over and over.
How to Unlink Apple Music and Alexa
Let's say you decide to part ways with one of your devices and need to unlink them. Doing this is pretty simple. Just
Open the Amazon Alexa app.
Tape More.
Tap Settings.
Scroll down, then tap Music & Podcasts.
Go to Services and tap Apple Music.
Tap Disable Skill.
Where to Get Help Troubleshooting
If you're still having trouble pairing your devices together, you might wish to contact Amazon and/or Apple for help troubleshooting.
Most connection issues are due to software problems (like an iOS update being needed), but hardware issues can cause problems and need to be assessed by someone who works for Amazon or Apple.
Top Picks: Maximize Your Alexa's Music Streaming Abilities
Unlock the full potential of your Alexa device by exploring its compatibility with various music streaming services. Check out these essential articles on our blog, thegadgetbuyer.com, and elevate your listening experience:
Alexa Apple Music Compatibility: Get the lowdown on integrating Apple Music with your Alexa device for an unmatched listening experience.
Play Apple Music on Alexa: Find out how to easily access and play your Apple Music library on your Alexa speaker, bringing your favorite songs to life.
Connect YouTube to Alexa in Seconds: Master the art of connecting your Alexa device to YouTube, allowing you to enjoy a wide range of music and videos on-demand.
Dive into these informative guides and make the most of your Alexa's music streaming capabilities!
Closing Thoughts
Getting Alexa to play your Apple Music is relatively easy and convenient.
For those of us who enjoy having the best of both worlds, this ability to connect makes for a great music-listening experience.
Just prepare to pay for an Apple Music subscription if you want expanded access to a massive collection of tunes on Apple Music.