Does Alexa Work With Apple Music?
This post may contain affiliate links. As an Amazon affiliate, I earn from qualifying purchases.
The Alexa system is one of the most popular devices that can accomplish tasks hands-free. One of the things the device can do is find and play songs just by following voice commands. The Alexa system already has a vast music library built-in, but you can use other music systems on it as well.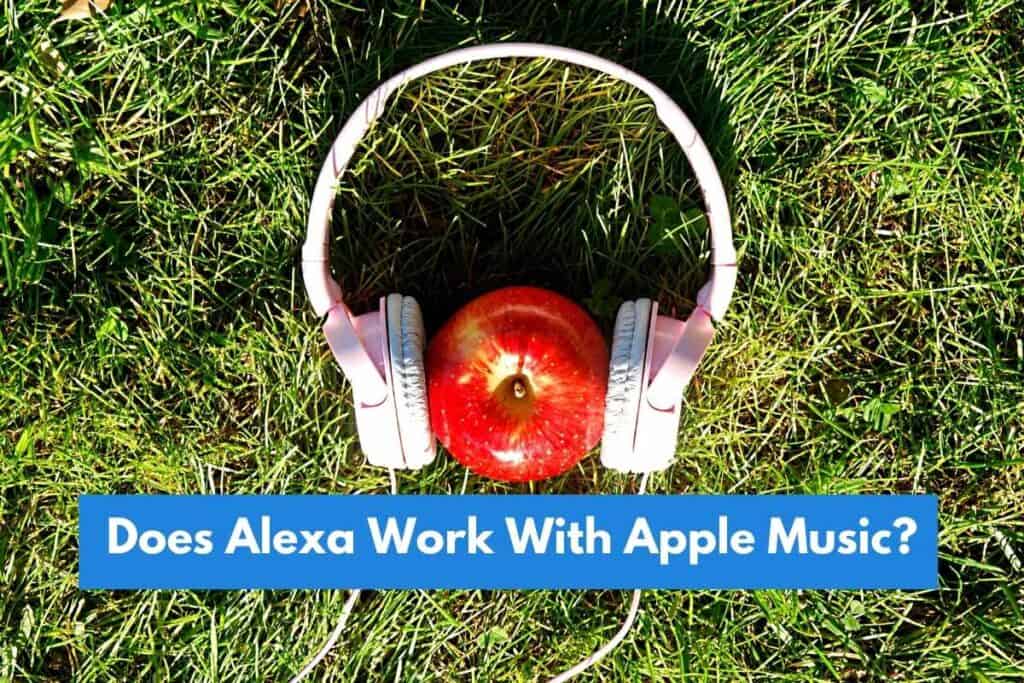 Apple Music does work with the Alexa system. Amazon Music is the default, but it's still compatible with Apple Music. You can even set Apple Music to be your default music provider.
The following article is a more detailed explanation of how to play Apple Music on an Alexa device. There are also ways to fix an Alexa that won't play Apple Music listed.
If you're experiencing issues with Alexa not connecting to Spotify, our comprehensive guide at thegadgetbuyer.com can help you troubleshoot and resolve the problem. Learn more about the common reasons and solutions for Spotify not connecting to Alexa
How Do I Get My Alexa to Play My Playlist on Apple Music?
To play Apple Music on your Alexa, all you need is the Apple Music app and a device that's connected to your Alexa. After you have everything, the steps to setting up Apple Music are relatively straightforward.
You can download the Apple Music app for free on your iPhone or Android. The app will let you play music for free but won't include any features like unlimited skips or offline playing. To get those, you will need to subscribe to Apple Music. The basic monthly subscription cost for an individual is $9.99 a month, and the cost for a family account of up to six users is $14.99.
Once you have the music app, the next thing you need is an Alexa-enabled Sonos speaker. These devices mainly include an Amazon Echo or an Amazon Fire TV, and either one will do. You will also need to download the free Alexa app onto your iPhone or Android. That device should also already be set up with the Alexa system and should be fully updated.
After making sure you have all of the equipment, the steps to play Apple Music on your Alexa are as follows:
Open the Amazon Alexa app on your device.
Tap the "More" option in the lower right-hand corner, and then select "Skills and Games."
Tap the search icon in the upper right-hand corner and enter "Apple Music."
Tap the Enable to Use option, then tap settings and link account.
Follow the directions to sign in with the same Apple ID you use for your Apple Music account.
Making Apple Music Your Default Music Service
You can also set up Apple Music as the default music service on your Alexa. The steps to do this are as follows:
Open the Amazon Alexa app on your device.
In the lower right-hand corner, tap the "More" option.
Tap "Settings" and scroll down until you see the "Music and Podcasts" option, and select that.
Tap the "Default Settings" option.
Under Music, tap "Apple Music," and your default service is now Apple Music.
Once everything is set up, you can ask Alexa to play your music with voice commands. All you have to do is say "Alexa" before making your request. If you don't set up Apple Music as your default, you will also have to say "on Apple Music" after asking Alexa to play the song you like.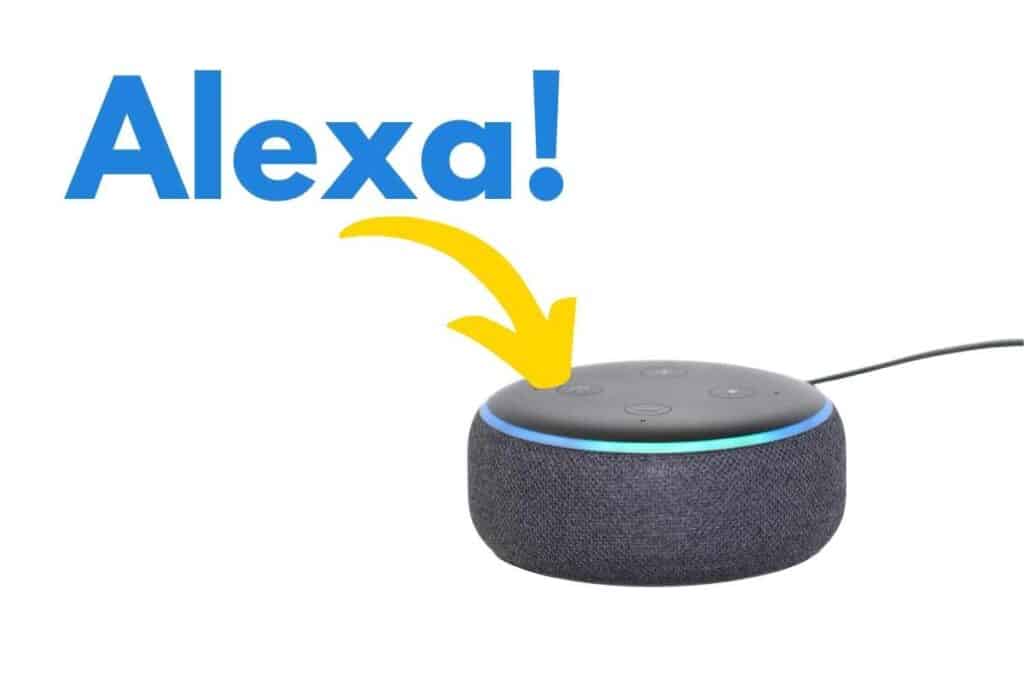 Unlinking Apple Music from Alexa
You can also unlink Apple Music with your Alexa if you decide to. The steps to do so are as follows:
Open the Amazon Alexa app.
Tap the "More" option in the lower right-hand corner.
Tap "Settings" and then scroll down until you see "Music and Podcasts."
Under "Services," tap Apple Music and then "Disable Skill."
Setting up Apple Music on your Alexa is pretty straightforward, and gives you access to a larger library of songs and artists.
Is Apple Music Free on Alexa?
You can listen to Apple Music for free on Alexa; it just doesn't give you access to the full library or the features that a paid subscription does. Fortunately, there are other ways to listen to music on Alexa for free.
Apple Music is available free of charge on the App Store, and you can connect it to your Alexa following the steps outlined above. However, the free version is ad-supported and doesn't include some of the features of a paid subscription. But there are also other music services available that you can listen to on Alexa for free. Some of these services include:
Spotify Free
Amazon Music Free
TuneIn Free Radio
Spotify Free can connect to Alexa and play playlists you've already created on your Spotify account. But you still only get to skip six songs an hour and can't select music on command. Amazon Music Free also has a large library of music available free of charge, but it doesn't have personalized playlists. TuneIn radio will give you access to any radio station for free, but you can't make playlists or choose the songs you want to listen to.
Each of these free services has its pros and cons, but they offer a fairly large amount of different songs and artists at no additional cost to you.
Why Is Alexa Not Playing Apple Music?
If your Alexa isn't playing Apple Music, it might need to be troubleshooted. The most common ways to troubleshoot an Alexa are turning it on and off again or unlinking and relinking Apple Music. If neither of these options fixes the issue, then you might need to take it to a specialist.
The easiest method of troubleshooting your Alexa is to turn it off for a few seconds, then turn it on again. To do so, unplug the Alexa from its outlet and then plug it back in after waiting 10 to 20 seconds. You can also close the Alexa app on your phone and open it again to restart it.
If that doesn't work, the next best option is to unlink and relink Apple Music to your Alexa. The steps to do both of these tasks can be found in the first section of the article. If neither of these options work, then you might have to take the Alexa to an Apple specialist or call Apple support.
Discover More: Enhance Your Alexa Music Experience
Looking for ways to expand your music streaming options on your Alexa device? Check out these insightful articles on our blog, thegadgetbuyer.com, and master the art of using your Alexa with popular music services:
Alexa Apple Music Compatibility: Learn how to sync your Apple Music account with your Alexa device and never miss a beat of your favorite tunes.
Play Apple Music on Alexa: Understand the simple steps to access your Apple Music library on your Alexa speaker, and enjoy your favorite songs anytime.
Connect YouTube to Alexa in Seconds: Unleash the full potential of your Alexa device by linking YouTube for a fun and engaging music and video experience.
Expand your Alexa's capabilities with these must-read guides and enjoy a richer music experience!
Final Thoughts
Setting up your Alexa to play Apple Music is a fairly simple task, as long as you follow the steps explained above. After each of those steps is completed, you will have access to a wide variety of music, all by using your voice.