How Do I Use Multiple Bluetooth Speakers with Alexa?
This post may contain affiliate links. As an Amazon affiliate, I earn from qualifying purchases.
Almost every Bluetooth speaker out there is smart assistant enabled anymore. Amazon has a tight grip on the market with Alexa. It's highly likely that you already have an Alexa device in your home. Did you know you can use it to set up a home sound system? Well, you can. 
With features provided by wireless connectivity and Amazon's Alexa, home audio can put old and new speakers to use as a multi-room sound system.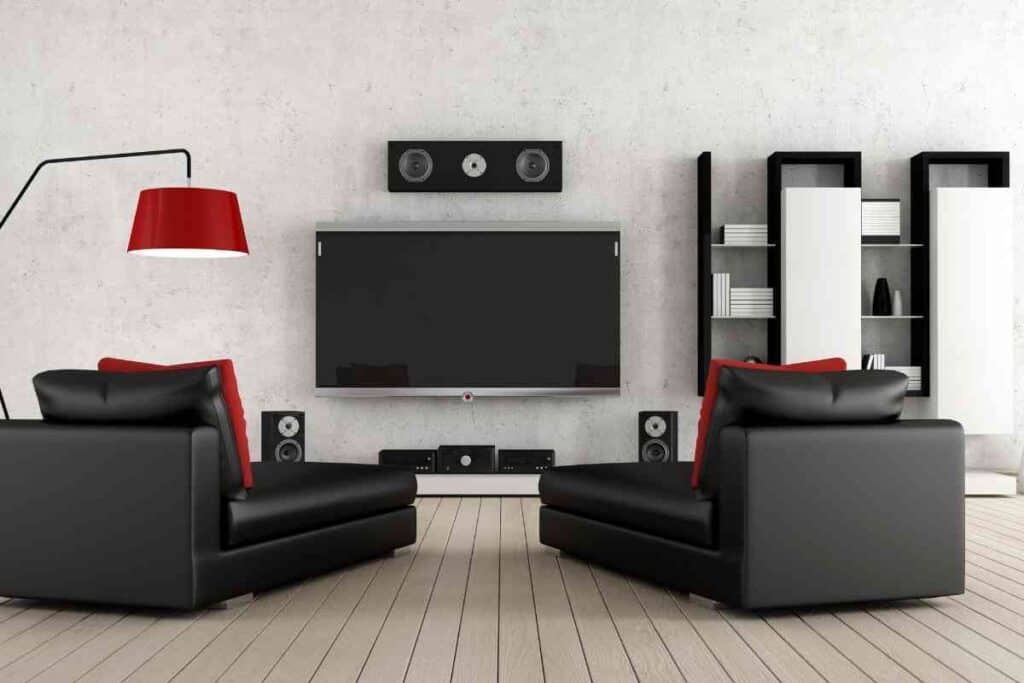 How Do I Connect Multiple Bluetooth Speakers to Alexa?
The easiest method to connect multiple Bluetooth speakers to Alexa is by using the corresponding Amazon Echo, Echo Dot, or Echo Show speakers. You'll need special equipment to connect multiple Bluetooth speakers from different brands to your Alexa,, but you can attach other speakers using the 3.5mm jack. 
Users of the Samsung Galaxy S8 and higher already have an option called dual-channel audio. This allows them to connect and use two Bluetooth audio devices at once while utilizing the Alexa app. 
However, there can be latency in the audio between speakers. The Alexa app that manages these Amazon speakers has a built-in multiroom speaker function. 
Amazon Alexa's multiroom function allows you to listen to music throughout your home without an annoying latency.
It's a powerful system for setting up wireless house speakers. With it, you can organize your speakers by custom names and grouping. I would recommend keeping it simple for voice commands.
For this guide, you'll need to have a few of any of the following devices:
Amazon Echo
Amazon Echo Dot
Amazon Echo Show
Amazon Echo Input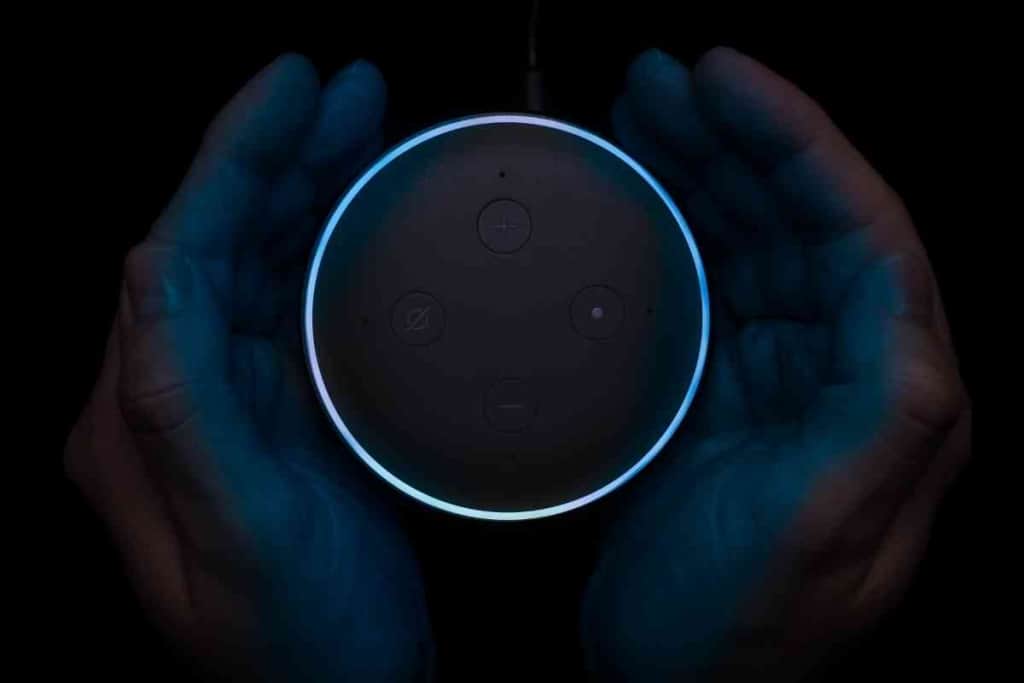 These devices are going to be the room hubs and speakers for your multiroom speaker system.
Any other speakers you want to put to use in your system will be connected to one of these speakers. So plan accordingly.
If you only need one speaker in each room, then just pick up a few Dots to cover the house. You'll also need to get some 3.5mm auxiliary cables if you plan on connecting extra speakers to your Alexa multiroom system. 
You can connect as many speakers as you want if you can find a good auxiliary multi-port splitter or adapter. Just remember that eventually, the sound might have degradation issues if too many speakers are connected to one splitter.
Remember also that Amazon Alexa's Support Center is available to you as well.
Connecting Multiple Speakers to Amazon Echo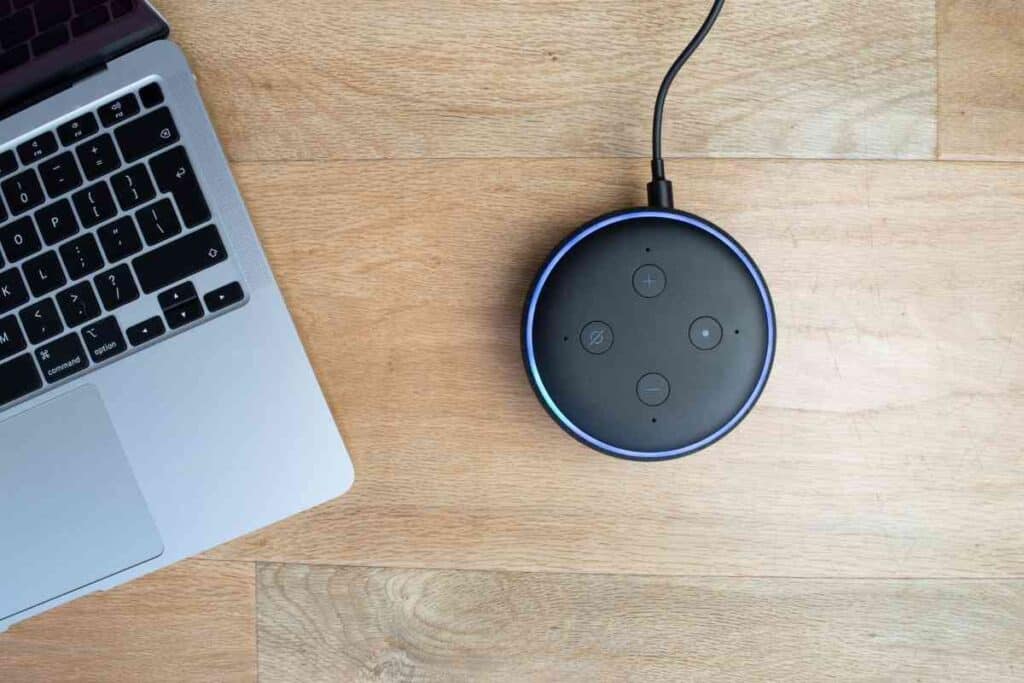 Before you use the Alexa app to organize your multiroom audio, you'll want to get all of the speakers you want to use hooked up and recognized by your Alexa app.
If you're going to stick to using just Amazon Echo devices, then you'll only need to look at the "Pairing Your Echo to the Alexa App" section below.
If you're looking to get more creative with the setup of your home audio system, I'll be providing methods to connect multiple speakers, wireless or not, to your Amazon speakers.
This way you can utilize all the Bluetooth speakers and stereo equipment you've collected through the years.
Pairing Your Echo to the Alexa App
The easiest option is just using the Amazon Echo devices out of the box.
All you need is a decent home network for them to connect to and a smart device to run the Alexa app. Go ahead and download the Alexa app from your preferred smartphone application store. 
Next, we'll get your device connected.
Start Setup Mode
The first time you plug your Echo in, it should automatically start and enter setup mode.
The light ring around the edge of the Echo should flash blue and orange.
Related Article: Why Is My Alexa Yellow? Light Colors Explained!
If it does not show the orange flash, you'll need to tell your device to enter setup mode.
To do this, press and hold down the Action button.
After about five seconds, Alexa should say "Now in setup mode."
Use Your Computer, Smartphone, or Tablet
Now go to the device you installed the Alex app.
It's available on PC, smartphones including the iPhone, and tablets. 
Which device you chose is up to you, but smartphone devices offer the most versatility in controlling your Alexa sound system.
On the device you chose, go to your device's Wi-Fi connection settings.
You need to connect to your Echo's signal.
The name of the device should be something like Amazon-XXX.
Once you have connected to the Echo's network, return to the Alexa App.
While in the Alexa App, it will direct you to the different available home networks.
This is where you will choose which network you want your Echo devices to run on.
Select your network.
If you have a secured network which should always be the case, it will ask for the password to connect.
Give the Echo a short time to connect to the home network.
Your phone should return to its connection to your home network and Alexa should let you know she's good to go by saying "Your Echo is ready."
Pair to Echo with Amazon App
Now that your Echo is ready for base operation, we can add extra speaker power to it.
Each Amazon Echo model can connect to one Bluetooth device out of the box.
This means you won't need any additional setup if you only want one extra speaker per room.
However, the Bluetooth connection to an Echo device only allows for limited operation.
To connect a Bluetooth device directly to your Echo without additional pieces, you just need to set your Echo into Bluetooth pairing mode.
Open the Alexa App
Click the sandwich menu button on the top right
Select 'Settings'
Select the Echo device you want to pair a speaker to
Set your Bluetooth speaker to pairing mode
Select 'Bluetooth' in the Echo device settings.
Tap "Pair a New Device"
Select your Bluetooth speaker from the available devices list
Once you've paired a Bluetooth speaker to an echo device one time, it will automatically connect every time you turn it on.
Adapters and Wires
You can take this method even further with a few extra adapters and equipment.
Echo devices also have a 3.5mm auxiliary jack that can be put to use for some real audio power.
There are a few things you'll need to get the most of it.
Bluetooth Transmitter (preferably one that can manage up to two connections)
3.5 mm auxiliary splitter (you can add as many as you like, but a five-way splitter should be plenty)
Bluetooth speakers/non-wired speakers
Bluetooth Headphones (Less something you'll need and more of a cool idea.)
By attaching an auxiliary splitter or multi-port adapter, you add as many auxiliary connections as you want.
All of your speakers with an AUX port can be put to use automatically with no additional setup.
The only true downside is that you'll have to run AUX cables to every speaker and create a cable management system.
However, you can avoid this completely by using your Bluetooth speakers.
As previously stated, the Echo can only pair to one Bluetooth device on its own.
If you use a Bluetooth transmitter connected to the 3.5 mm auxiliary splitter, you can connect as many Bluetooth devices as you want.
This isn't the best method as speakers can lag behind others in audio.
Amazon Echo Input
Amazon has tried to offer a proprietary solution to adding additional speakers to your Alexa home audio system.
The Echo Input is an Alexa-enabled adapter that can be connected to any speaker with a 3.5mm auxiliary port.
From there, the Echo Input can be managed just like the Echo, Echo Dot, and Echo Show.
It's a little more expensive to buy an Input for multiple speakers, but it has better latency management and provides a cleaner result.
Auxiliary Adapters
If you want to make use of higher power audio speakers, you only need to get size adapters for the auxiliary cable.
A ¼" to 3.5mm copper adapter should do the trick most of the time.
Configuring Multiple Alexa-enabled Speakers
The Alexa App makes it easy to set up and manage as many Echo devices as you want to buy.
All you have to do is access the 'Settings' from the sandwich menu at the top of the app.
The Settings screen will start with a Device list. Click "Add a New Device".
From there, just follow the same instructions outlined in the "Pairing Your Echo to the Alexa App".
Once you have set up all the speakers you want, it's time to organize and manage your setup with the app.
Here's a quick checklist to keep your organization clean:
Keep the speaker names simple. Either name them by their model or where you have them placed.
'Add Groups' for each room you are housing speakers. You'll want every speaker in each room to be in the right group.
Use 'Add Multi-room Music Speakers' if you are using your audio system primarily for music
Keep in mind that whatever you name your Groups and speakers in the Alexa app is how they will be recognized for voice commands.
You'll need to remember the group names to have Alexa play audio to the right speakers.
For example, you might say "Alexa, play ____ on My House Speakers."
Multiple Bluetooth Speakers With Alexa
To recap, you can connect all of your Amazon Echo devices to Alexa through the Alexa app on your smartphone, computer, or tablet. 
With the Echo Input or a little bit of extra equipment, you can connect any Bluetooth speaker or speaker with an auxiliary input to your Alexa home audio system.
Then, you can use Alexa to control what audio plays where in your home with just your voice.