What is Lossless Apple Music?
Have you noticed the lossless icon in your Apple Music app while listening to one of your favorite albums?
If so, this means that the audio files for the tracks you are jamming out to have been treated with lossless compression.
Is lossless compression a good thing though? What does it mean?
What is Lossless Apple Music?
Lossless compression is, simply put, a format that gets compressed in a way that none of the quality is lost, so, "lossless." Lossless Apple Music is actually called Apple Lossless Audio Codec (ALAC). Apple Music's catalog is encoded in resolutions from 16-bit/44.1 kHz (CD Quality) up to 24-bit/192 kHz. 
Unlike loss-y compression, lossless compression brings better sound quality to the audio files uploaded onto Apple Music's extensive catalog.
There are, however, a few certain requirements needed for you to be able to hear the enhancements.
Compression and decompression of audio files is known for leading to a loss of sound quality, or what we sometimes call "loss-y" audio.
Lossless audio is helpful because it makes the audio files smaller but leaves the quality sounding like the musician or band just recorded it.
In order to provide users with the best sound quality possible, Apple created their own implementation of Advanced Audio Codec (AAC).
Apple also introduced Apple Digital Masters for some seriously high-quality sound files.
Now, Apple Music subscribers get access to thousands of albums that have been encoded using lossless audio compression.
And it all comes at no extra cost to users.
What does lossless mean on Apple music?
As mentioned above, Apple developed its very own lossless audio compression technology, which they named Apple Lossless Audio Codec (also known as ALAC).
They already used Advanced Audio Codec (AAC), but now the entire Apple Music catalog is encoded using ALAC.
The resolutions for those encoded files range from 16-bit/44.1 kHz (CD Quality) up to 24-bit/192 kHz.
The difference between AAC and lossless audio is hard for the untrained ear to hear.
Apple Music users can opt for either type, but lossless audio compression is an option that is free to all Apple Music subscribers.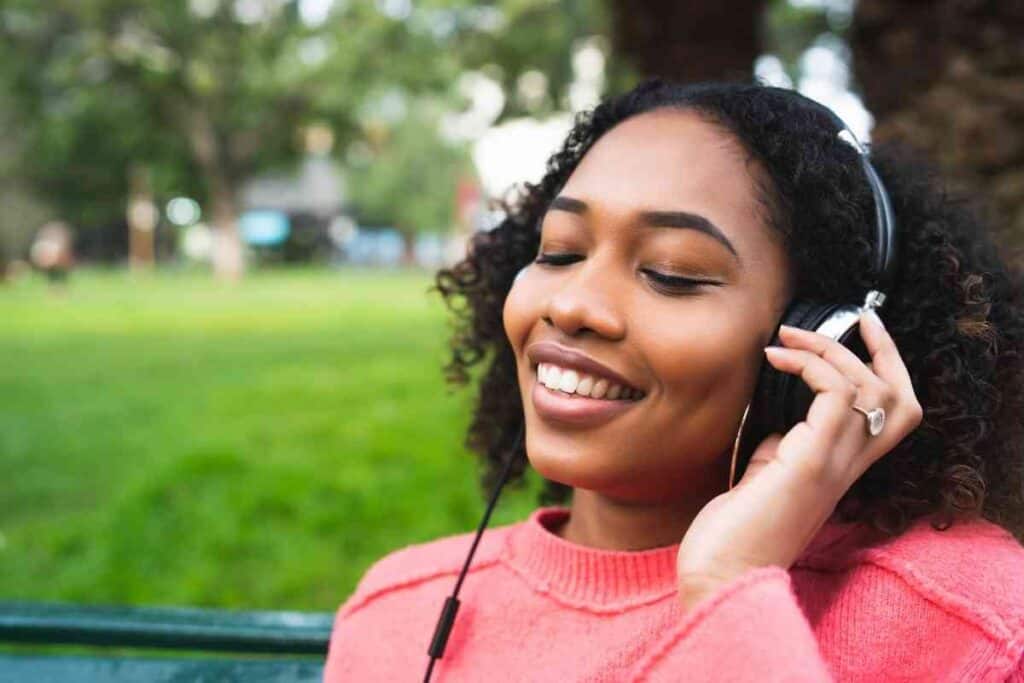 How do I know if Apple Music is lossless?
A lot of users wonder, "Is Apple Music lossless free?" Not all of the files you will find on there are lossless, but you can download them.
For example, if you have already downloaded an album that is in AAC, you can delete it and download its lossless version for no extra cost.
You'll know you're listening to lossless audio by the logo – three black interwoven waves.
You might also see the Dolby Atmos logo to the left and the Apple Digital Master logo to the right of the lossless logo.
Which is better Apple Lossless or AAC?
There really isn't a distinguishable difference between Apple lossless and AAC – at least, not to most people.
The difference is that, when you stream lossless audio over Wi-Fi or cellular, it consumes more data than AAC.
The downloads also take up a lot more space on your phone or Mac.
Just remember that anything with a higher resolution is going to gobble up more data than a lower-res file.
Does lossless audio streaming consume a lot of data?
Lossless audio streaming will consume more data than an AAC compressed file.
Lossless audio has a higher resolution and therefore takes up more data.
Regular lossless at CD quality runs at 16bit at 44.1 kHz, but hi-res lossless sits at 24bit and 192kHzm.
And that certainly means more data and more space being used.
Are Bluetooth connections lossless?
Bluetooth connections are not lossless.
Bluetooth actually does not support lossless audio formats, so you might want to consider playing the music from your device's speakers rather than using a Bluetooth device if you insist on listening to lossless audio files.
What devices can you use to play lossless audio files on Apple Music then?
Apple's AirPods, AirPods Pro, AirPods Max, AirPods (the 3rd generation), and Beats wireless headphones all use Apple AAC Bluetooth Codec to provide users with high quality listening experiences.
How do I listen to lossless files on Apple Music?
As long as your iPhone or iPad have been updated to the most recent version of iOS or iPadOS, you can use your device to listen to lossless files on Apple Music.
What you need includes built-in speakers, a wired connection (to items like headphones, powered speakers, or receivers), and a external digital-to-analog converter in order to listen to songs at sample rates that are higher than 48 kHz.
Would you prefer to turn lossless audio off? If so, you can easily follow a few simple steps to turn it off:
Go to Settings, then to Music.
Tap on Audio Quality.
Next, tap on Lossless Audio to toggle it off (or back on). After this, you can select the audio quality for streaming and audio downloads. You can pick lossless for a maximum resolution of 24-bit/48 kHz, but you can choose to go for hi-res lossless to get the max resolution of 24-bit/192 kHz.
Closing Thoughts
Lossless Apple Music files provide you with a massive catalog of high-quality tracks that sound as if they were just recorded.
You don't lose quality like you do with other types of file compression.
Lossless audio is definitely meant for the audiophiles among us whose discerning ears can tell the difference between quality.
Every single song that you can access on Apple Music gives you the option of listening to a lossless format.
As long as you aren't listening via Bluetooth, you have the ability to make this choice.
Give it a try and see if you can hear the difference in audio quality.