How To Transfer Music Files to Your iPhone
For as long as I can remember, moving music to Apple devices has always felt trickier than it needed to.
Coming from using a myriad of devices with easy drag-and-drop file transfer, the method of using iTunes to control your music can be cumbersome.
The good news is that it's gotten significantly better than it was in the past.
There is also a slew of new methods to get music from your computer and other sources to your iPhone.
You won't need to spend the time I did fiddling with Apple's software to bring all your favorite tracks with you on the go.
I've already done that for you.
How Do I Transfer Music Files to My iPhone?
The primary method of moving music files from your computer to your iPhone is through the use of Apple's iTunes. iTunes allows you to discover and purchase new music. It also handles storage management of your music files. This means it has built-in functions to transfer files to and from your iPhone.
Usually, that's all you're going to need to get the job done.
The downside is that you most likely did not purchase all of the songs in your music library from iTunes. That's okay.
You will be able to get that music on your iPhone.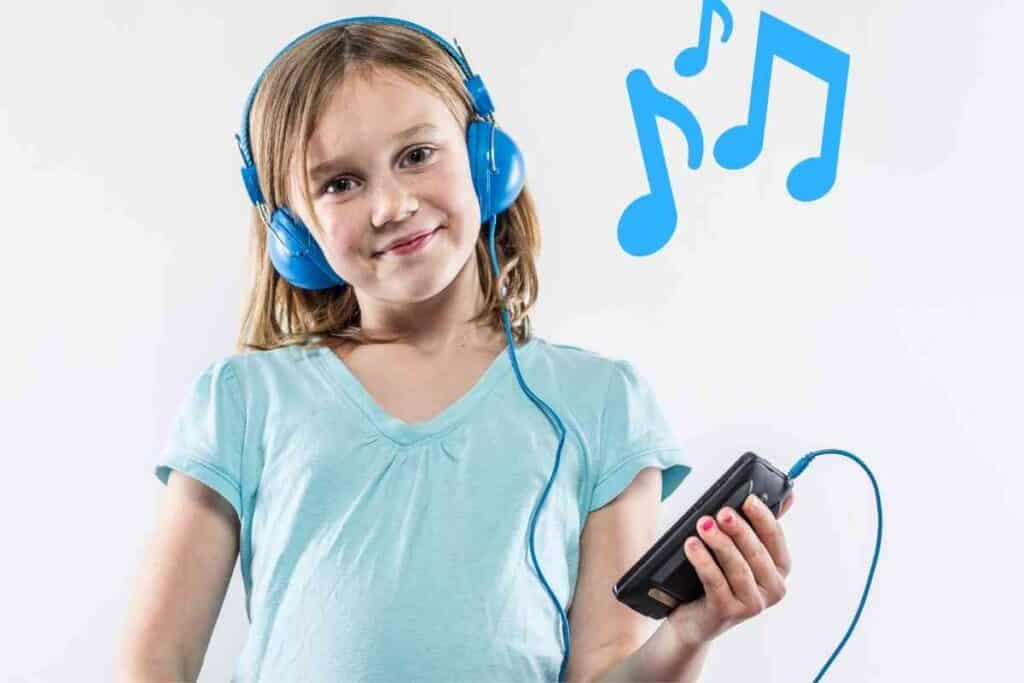 First, you should know how to navigate iTunes to manage your music library.
Apple has a history of going out of its way to make users operate on iTunes.
As a part of that effort, they've made sure to add the features you'll need to add outside music to your iTunes library.
Here are the steps to using iTunes to transfer music to your iPhone:
Before you can start moving your music to your phone, you'll need to make sure that iTunes is completely up to date. The program usually manages updates on its own.
Next you'll want to make sure you have the music you want to move to your iPhone. You can accomplish this by purchasing albums from iTunes or MP3 sites like CDBaby.
Connect your iPhone to your computer. The fastest connection is through the lightning cable your phone comes with. You can also use wireless connections like network sharing or Bluetooth.
If you have music that you acquired from a different source than iTunes, you'll need to use the "Add File to Library" function in the File menu of iTunes. Just click the option and navigate to the location of your music files.
Once your collection is on iTunes, select your iPhone from the device icon in iTunes. Then tap the "Music" tab.
In the "Music" settings for your device, you'll need to enable music syncing. If you are an avid audiophile, your library is most likely too large to sync the entire thing and fit on your iPhone. It may be better to manage synced playlists or music groups.
Once your iPhone begins syncing, your part of the work is over. Let it finish the file transfer and you're all ready to go.
You won't have to follow all of the steps every time you want to change your music out.
The next time you want to manage your synced playlists, just change the list through iTunes.
When your iPhone connects to your network or directly to your computer, it will update the sync of the playlist automatically.
Without iTunes
If you don't like iTunes or have a library of music from other sources, then using iTunes to manage your music may not be the optimal solution for you.
iTunes has a history of removing songs that were not purchased from iTunes from the music library.
This can lead to MP3s that you manually added to the list being removed after every update or sync.
For that reason, you may want to use third-party phone management utilities.
Here's a list of a few different utility software suites that can safely get the job done:
Dr. Fone Manager
iPhone Manager
Media Monkey
These management suites do not make it easier than using iTunes.
They just replace iTunes with a non-Apple branded option.
The functionality of these suites is similar but not greater than iTunes.
I would only suggest using one of these programs as an alternative if you are having trouble with iTunes removing your music purchased from outside of iTunes.
If you're a little more tech-savvy, then the good news is that with every new iteration of iOs the file management system becomes more like a full operating system.
This means you'll be able to use external hard drives, cloud storage services, and file transfer protocol to move files just like a traditional computer.
All you'll have to do is learn how to work with the file management system of your iPhone.
Once you're well-versed enough, you won't need me to tell you how.
Apple Music
Apple does provide another option to build a library on your iPhone but it's a manual process.
The Apple Music application can be used to discover and download songs.
Unfortunately, this does require a subscription to use and doesn't include songs you already have in your digital library.
It's not a transfer option, but it is an alternative if you decide to just start over.
Transfer Music From Different Sources
Transferring files to your iPhone, or any smartphone truthfully, has become synonymous with computer file transfer.
They can use the same methods and transfer the same size files and varied types at nearly the same speed and sometimes faster.
This means that music files can also be moved at will.
It is important to note that your player app may not automatically find manually transferred music files if they are not in the directory the player refers to.
If you are using a third-party application to perform as your music player, go to the settings and add the new directory to your library sources.
If you're having too much trouble with Apple Music, try one of these players instead:
VOX – MP3 & FLAC Music Player
Cs: Classic Music Player
Stezza Music Player
Ecoute
Spotify
Soundshare
How to Transfer Music From Device to Device
Below I'm going to detail a few different methods of transferring files from one device(tablet, computer, phone) to your iPhone.
iOS Transfer
If you need to get the music from your iPad over to your iPhone, third-party developers have already thought of creating a solution to your problem.
iOS Data Transfer.
You'll need to be able to connect both your iPad and your iPhone to the computer for this to work.
Once they're both hooked up, download iOS Data Transfer and install it.
If you already have, just launch the application.
The program will auto detect connected devices. Select the "Music" tab to start looking through your device's storage.
Click the selection box next to every song you want to transfer.
After your list is ready, click the "Export" button below the navigation tabs.
Click "Export to (Your iPhone's name)".
AirDrop
The slowest option available is to upload your music library to the cloud or transfer over your iPhone's AirDrop feature.
Using cloud storage has some advantages like universal device access, but it usually costs a monthly subscription for enough storage to work with consistently.
AirDrop only transfers music from your Apple Music library.
It cannot be used for your older collections and CD rips. However, if you need to share a song with friends nearby, here's how to do it.
Swipe up from the bottom of your iPhone's screen to open the AirDrop feature.
Select AirDrop to "Everyone"
Open the Music app and locate the song you want to send.
Click on the three-dot button. Then choose "Share Song".
Other AirDrop enabled devices will now be able to accept the file.
Dropbox
Dropbox, Onedrive, Google Drive, and many other cloud storage services can help you move your music library as well.
All you will need to do is select the cloud storage you want to use.
Then download the application to both your iPhone and your computer.
On your Mac or PC, open your cloud storage and begin to upload your music files.
Once the transfer is complete, open the cloud storage on your iPhone.
Now, select the music files.
Click "Download to device".
Repeat for all the music you want.
Pro tip: Organize albums and playlists in folders.
Then transfer the folders instead of selecting every song individually.
It may take longer to upload and download but it will be an easier process on the physical end.
Manual Transfer
Manual transfer methods are a little different depending on what your home computer is.
Apple has a more proprietary method for file transfer while Windows still has to make use of iTunes.
Transfer files from your Mac to your iPhone
Connect your iPhone to your Mac. This can be done either with a USB cable or through Wi-Fi syncing.
On your Mac, open a Finder window. On the sidebar, select your iPhone.
Click "Files" at the top of the Finder window.
Select "Transfer from Mac to iPhone".
Drag and drop the music files you want to transfer onto your iPhone.
Transfer files from Windows to your iPhone
Install the latest version of iTunes.
Connect your iPhone to your PC with a USB cable.
Open the iTunes application.
Click the iPhone button on the top left of the iTunes window.
Select "File Sharing". Select an app from the list.
Choose the "Transfer a file from your computer to your iPhone" option.
Conclusion
You should be armed with enough knowledge to get your music library off of any device you could own and put it on your iPhone.
Just make sure you have a 512 GB model or you'll have to deal with difficult decisions around what to keep.