How Do I Transfer Files From A Laptop to An iPhone via Bluetooth?
This post may contain affiliate links. As an Amazon affiliate, I earn from qualifying purchases.
Bluetooth is becoming one of the most convenient technologies in our day-to-day lives.
It offers us an easier way to send files from one device to another.
This is without the need for a third-party application.
But the technology has always been underwhelming for iPhone users.
Many are left struggling to find a way to transfer files from their devices.
I did a bunch of research, and the article goes through everything I learned.
How Do I Transfer Files From my Laptop to my iPhone via Bluetooth?
The iPhone's iOS may make Bluetooth file transfer problematic, depending on your laptop. Mac users can easily transfer files from their Mac to their iPhone and vice versa via Bluetooth. Users with Windows or other operating systems will encounter compatibility issues that will require the use of alternative, third-party applications.
The steps for a Macbook are pretty straightforward, but you do still need to know what to do to successfully transfer your files.
While it's more difficult for those with Windows laptops to transfer files from or to their iPhones, it is usually possible with a few straightforward extra steps.
Read on for a more in-depth explanation of how to transfer files from your laptop to your iPhone.
How Do I Share Files From My Macbook to iPhone via Bluetooth?
If you wish to transfer files from your iPhone to Mac and vice versa via Bluetooth, you must turn on Bluetooth on both devices.
For your Mac, go to the Bluetooth dashboard and turn it on.
After that, you should pair the two devices with Bluetooth also turned on in your iPhone.
You should then click on the Bluetooth icon at the top of your Mac.
It will prompt you to select the file that you wish to send.
After selecting the file, you should accept it on your phone.
After selecting the file, you should drag it to the Bluetooth icon.
The icon is in the utility folder inside the Applications folder.
The Applications folder is located on your hard disk.
Click on the search button in the send files window to find the Bluetooth devices in range.
Your iPhone should be on the list of devices.
It is already paired and within range of your Mac.
Your device should always be discoverable.
This is easily done in the settings tab.
It is located under the Bluetooth preferences pane.
Select your iPhone and click send.
For you to successfully send the file, you will require a passkey.
The passkey will be available on your Mac, and you should enter it on your iPhone.
After entering the passkey, click accept.
After this, you will transfer your files from your Mac to your iPhone with ease.
There are a few things that you should watch for:
During the file transfer, make sure both devices are paired.
Both your Mac and your iPhone should be discoverable during pairing. This is to enable them to find each other and pair.
Make sure Bluetooth is enabled on both devices. You should also check if it is turned on on your iPhone and Mac. They should also be in range so that they can easily pair.
At times, your devices can be already paired but you still struggle transferring files. In case you encounter such a problem, try deleting and pairing them again. The deleting option is available in the Apple menu under system preferences.
Another thing to watch for is permission. You should have permission to send the files from the device. You can enter a password to confirm that you own the device.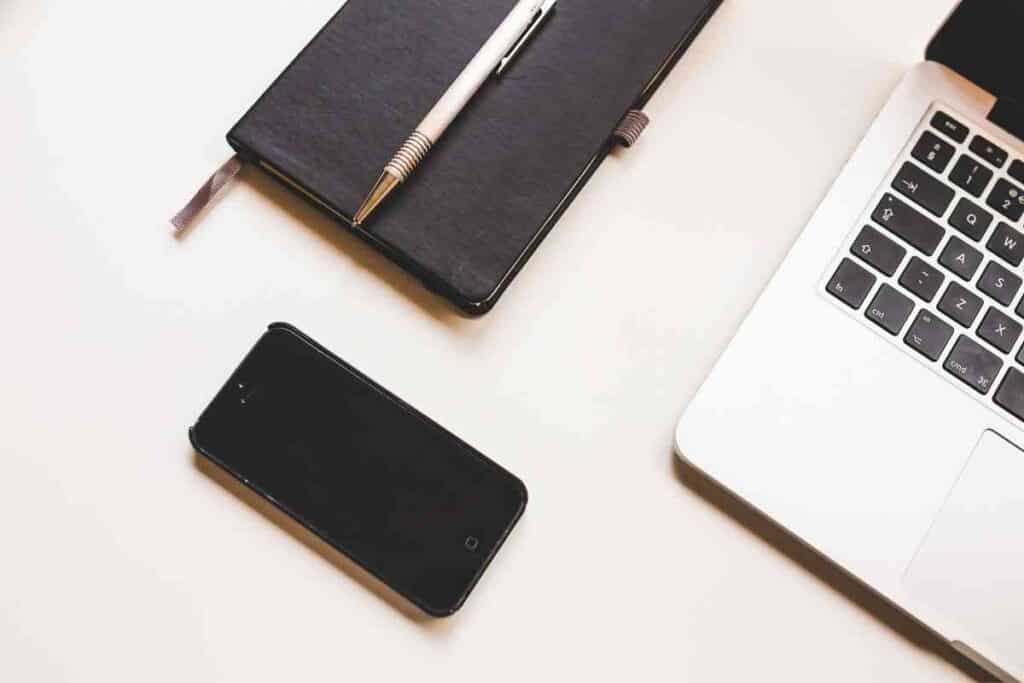 How Do I Share Files From My iPhone to My Macbook via Bluetooth?
For you to have permission to transfer the files, you must pair the devices.
After pairing, go to the apple menu under system preferences.
Click on Bluetooth and show the Bluetooth status in the menu bar.
You can then select the Mac from the list of devices.
Sending files is much easier if the devices are already paired.
You should then browse the files in your iPhone and select the desired file to transfer.
You should select the intended Mac and initiate the transfer process.
There will be a pop-up from your computer.
It will show the progress of the file transfer on a window.
If you opt to use the Bluetooth file exchange on your Mac, files will be sent and received with the application.
Some files cannot be transferred from your iPhone to Mac directly.
There must be a supporting application to facilitate the transfer.
This is especially the case if you are transferring via Bluetooth.
From your Mac, you can accept or refuse the files.
You have complete control over the files that you can send to your computer via Bluetooth.
You also get to choose the location where the files would go to.
This is regarding which folder they should be stored in.
Under system preferences, click sharing and tick on the Bluetooth sharing checkbox.
There are a couple of options there that you need to set.
Select accept and save to enable files that are sent to your computer to be saved.
You can also select accept and open.
This will instantly open the files sent to your computer.
There is also an ask what to do option. This would allow you to independently decide what to do with every file sent to your computer.
You can select the never allow option, which would never allow files sent to your computer.
There are also a few things that you need to watch for:
Your iPhone and Mac should be paired correctly
Your iPhone needs to be discoverable when pairing
You need to set the Bluetooth file manager before sending or receiving files
How Do I Transfer Files Between My iPhone and Windows PC via Bluetooth?
Transferring files from your iPhone to Windows PC and vice versa via Bluetooth is different.
This is because Bluetooth is not supported across the two platforms.
Windows PC operates under the windows operating system.
Your iPhone, on the other hand, operates under iOS.
This does not mean you cannot transfer files across the two platforms. For file transfer, you must rely on other methods. There are a variety of methods, and we can dive into a few of them.
You can install iTunes on your PC.
If it is available, you can upgrade to the latest version.
After that, you should connect your iPhone to your Pc.
This can be done either by using a lightning connector or by Wi-Fi syncing through a Wi-Fi connection.
Launch the iTunes application on your PC and select the iPhone button on the top left of the window.
After this, click file sharing.
You can either transfer a file from your PC to your iPhone or transfer a file from your iPhone to your PC.
You could also choose to delete a file from the iPhone from the iTunes applications.
Select the files and press the delete key.
The file transfers are instantaneous.
You can also view the files that have been transferred.
If you sync your files, it will not affect the file transfers. It does not update the transferred files on your iPhone with those on the computer.
Another common method is the installation of a VLC player.
On your iPhone, you can install a VLC
player.
In the settings under file synchronization, you can enable a protocol for Wi-Fi sharing.
This protocol is the IPv6 support.
It will enable file sharing under a Wi-Fi connection.
You next go to the Network tab and enable sharing through Wi-Fi.
If it has been enabled, you will be able to see your IP address.
It is located below the switch.
On your Windows PC, you should open any browser of your choice.
On the URL search bar, you should enter the IP address of your iPhone below the switch.
Once you press enter, you will see a window that permits sharing of files.
You can select the intended files you wished to transfer and drop them.
With this procedure, you can share any file.
Many people associate VLC players with media files only.
This is not the case here.
You can share any file using the interface.
The transfer completion is limited to the number of files you are sharing and the size of the files.
To access the shared files on your iPhone, you should use the files app.
Open it and go to it on my iPhone.
There will be a folder named VLC in this location.
From here, you can open the file in an app that supports it.
You can also open the files directly from other locations.
iPhone Laptop Bluetooth File Exchange
As we have seen in the article, Bluetooth is not fully supported for iOS.
You need to use a separate application to move the files from iOS to another platform such as windows.
However, this is not the case for Mac.
Since it is also an Apple product, file transfer from Mac to iPhone via Bluetooth is possible.
If the file transfer fails, you need to unpair the devices and delete them from the paired list.
Connecting the two devices should solve the problem.
You should be able to transfer your files.
Alternatively, you can use other applications such as Airdrop to facilitate the transfer.
I hope the articles help you to transfer files through Bluetooth.