Can You Backup 2 Different iPhones on iTunes?
This post may contain affiliate links. As an Amazon affiliate, I earn from qualifying purchases.
iTunes is one of the many various Apple services. It's their main media player and acts as a media management application.
The service caters to both video and audio files. Many people have believed that iTunes is independent of only one iPhone mobile device for a long time.
This is not the case.
iTunes does allow you to sync the data in your phone with the data on your computer.
This includes your music, photos, videos, and even contacts.
The main question is if you could backup two different iOS devices on the same computer using iTunes.
I did some research, and this is what I found out.
Can You Backup 2 Different iPhones on iTunes?
You can backup two separate iPhones on the same iTunes by creating separate accounts and connecting to them independently. Your computer will then create two separate backups on the same machine. iTunes will know that they are different devices with different backups.
To make the process easier, you could create different names for each respective phone.
This would make it easier and safer for you to identify the backups.
It would also make it much more straightforward for you to identify your backup from somebody else.
With the creation of two separate user accounts, the data across the two devices would never interact.
This is despite both being backed up on the same computer.
The application is also user-friendly, ensuring you will always remember which account is yours.
The process is not as straightforward as it might seem.
Apple greatly emphasizes the creation of different user accounts to avoid any confusion that might arise.
There are also many other alternatives out there and using iTunes is one of the best ones.
This is so because the software is developed and managed by Apple.
How To Backup Two Different iPhones on iTunes
If you choose iTunes as your alternative, here are some steps that you should be keen with:
You should have two separate windows for each user account.
This is to avoid confusion between the users or to mix up data.
Each user would have to log in separately to their account on the same computer.
Make sure that the auto-sync feature is turned off.
This is to prevent the computer from trying to sync with your device without your knowledge.
The data on one user account might be backed up in another user account.
To be safe, it is always advised to turn off the feature.
How to Backup More than One iPhone to Computer with iTunes?
Backing up the data is a simpler task. The only daunting job is to ensure that the data never mix.
With both parties using the same computer, it is always important to remember your account and log out after use.
To back up your data, you must:
Give your iPhone or iPad a unique name. The name should be distinguishable and easily recognizable for you.
Proceed to iTunes and click on edit. You should then navigate to choose preferences and then devices. From there, you can disable the auto-sync feature. You should select prevent devices from syncing automatically and click on OK.
When another family member tries to create a backup on the same computer, iTunes will ask if they are trying to set up a second device. This is an important message as iTunes remembers that another backup had been created. They should choose this option and iTunes will create a new backup for them.
In the case where they select restore from this backup, iTunes will restore your previous backup to their new device and sync the data.
If you follow the initial three steps, you can have more than one backup without any fuss. The backup will remain independent and in separate folders. There will be no mingling of data across the two parties.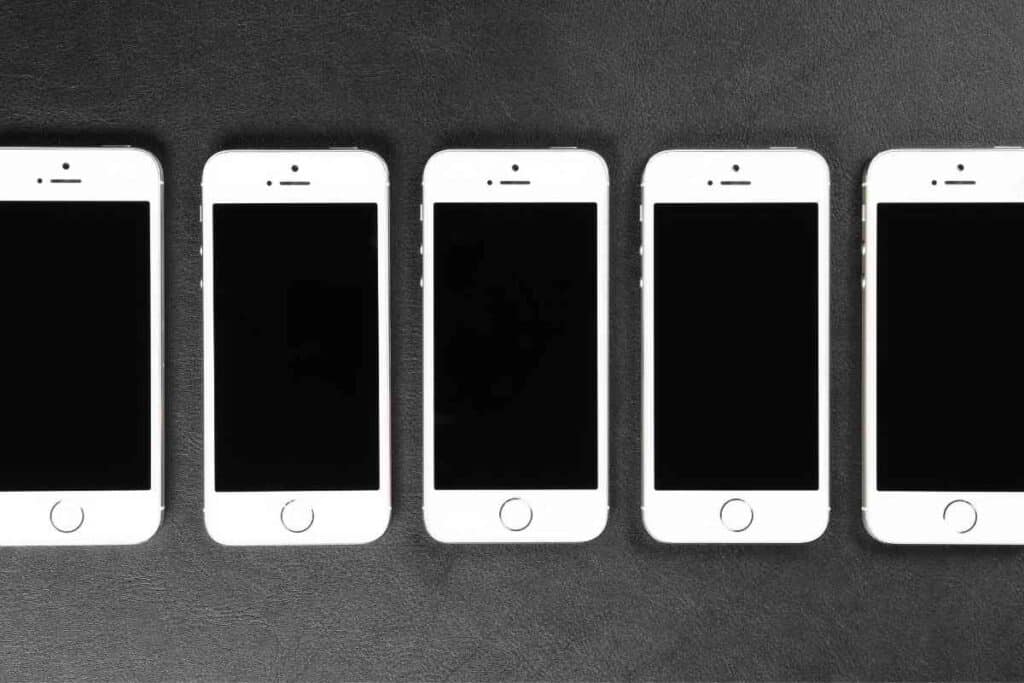 Can you use iTunes to restore data from your previous iPhone?
Upgrading your iPhone is inevitable.
Apple does not help with the case as it annually releases a new model.
With the hype and the new features, you will occasionally upgrade to a better version.
In such a case, you can restore the data from your previous iPhone to your new mobile device.
This is possible using iTunes as a backup method.
You should initially backup the data in the previous model.
With all the data in your computer, you should:
Switch on the device. With it being new, a hello screen will pop up. If you had already set up your new phone, you should erase it again to follow these steps.
There will be guided steps for you to follow. They include setting up your location and language. You should proceed until you see the apps and data screen. From here, you then select restore from Mac or Pc.
Connect your new iPhone with the computer using a lightning connector. This would be used to restore all the data.
You then proceed to your computer and launch the iTunes application. Select your new device and you'll be prompted to trust the device. You then confirm.
Select restore the backup and choose the backup that you would wish to restore. This is a crucial step, and you should ensure that you select the right backup. They will be sorted by size and date.
If the backup was encrypted, you then enter your password and proceed,
From there, the backup will start, and you should give it time to complete. It is advisable to have both devices connected to the internet during the process. They should both have a stable power supply. This would allow your photos and videos to automatically download from your iCloud into your device.
After completing the process, there are few steps that you should complete to have your new iPhone ready.
If you had your Apple Watch connected to your previous device, you can restore it from the backup and pair it with your new iPhone.
How to Backup Two iPhones to One Computer with another alternative?
As indicated earlier, there are other alternatives to backing up data. iTunes is not the only option, although it is much more reliable.
This is because of the developers, and it can be custom-tailored to meet your requirements.
However, another great alternative is DearMob iPhone Manager.
It works similarly to iTunes, and you can create backups from different iPhone devices on the same computer.
It excels in its work since it ensures that there is no mixing of data or loss.
The backups are stored in two different folders and ensure quick retrieval. To use the application, you must:
Download the application for your respective platform. If you are on Mac, you should download DearMob iPhone Manager for Mac and if you are on Windows, you should look for DearMob iPhone Manager for Windows.
You should then use your lightning connector to connect your iPhone to your computer. There would be a pop up message and you should trust the device.
From the main home screen of the DearMob iPhone Manager, you should click on the backup icon. It will give you access to the backup window. From there, you will be able to see the backup button and you should initiate the process. This would start syncing the data on your iPhone with that on the computer.
After backing up the first device, you can connect your second device and repeat the process. The only difference would be that when you view the backup window, you will see several files. It won't be empty like the first time. These would be the backup files of the first device. For each file, you would be able to see the name of the backed up device. Like iTunes, the name of each device is key to distinguish the different devices that have already been backed up. It also indicates the size of the backup and the date. If you wish to restore any backup in the future, this can be easily done. You must select the respective file and restore it.
The best part of this application is that it offers an option to safeguard your data. This can be done by selecting encrypt your data.
This option ensures privacy, and your files cannot interfere.
This should be clicked before clicking the backup button.
There are other alternatives apart from DearMob iPhone Manager.
Other honorable mentions include:
Media Monkey
MusicBee
CopyTrans
Winamp
MUSIQUE
Foobar2000
Coolmuster iOS assistant
VLC Media Player (Much more popular for windows users. Comes pre-installed on the computer)
AnyTrans
WALTR 2
Closing Thoughts
Backing up data of two different iPhones on one iTunes is very much possible. The process is straightforward and is only a matter of ensuring that the data do not mix.
This would enable you to freely backup your videos, contacts, music, and messages without any hassle.