Why Can't I Copy Photos From Computer to iPhone? (11 Reasons Explained!)
Taking high-quality photos with your iPhone is now straightforward.
However, you likely have pictures that you'd like to transfer from your computer to your iPhone.
Moving images from your computer to your iPhone is reasonably straightforward.
Using Explorer to copy images from a computer to the phone manually has never been supported.
So far, Windows computers have performed admirably, but many customers have raised complaints about difficulties uploading photos from their computers to their iPhones.
Why Can't I Copy Photos From Computer to iPhone?
Turning on the iCloud Photo library can prevent you from copying photos from computer to iPhone because when trying to sync photos from computer to your device with iTunes, it's difficult because iTunes does not support sync options.
What Are the Factors That Make It Difficult To Copy Pictures From Computers to iPhones?
Discussed below are factors that may make it difficult to copy pictures from computers to iPhones:
1. If Your iPhone Is Locked
When your iPhone is locked, it automatically switches to 'Sleep mode.'
Unfortunately, whenever this happens while copying photos from your computer to your iPhone, it causes interruptions as Apple devices are designed not to allow any data across to different platforms in this state.
Ensure that your phone is permanently unlocked whenever your iPhone is connected to your computer.
You can tap your phone's screen occasionally to resolve this issue.
2. If Your iPhone And Computer Are Not Updated To The Latest OS
It is vital to ensure that your devices are constantly updated to the latest version to make sure that you do not experience any hitches when using them.
An update on both your iPhone and your computer can help fix the most common errors in the devices.
On updating, you can try copying photos from your computer to your iPhone to check if the problem has been solved.
3. If You Are Sending Photos In Large Sets
If your problem is not fixed, you can consider copying the photos from your computer to your iPhone in small batches.
Copying more than 500 photos at the same time could be why the copying process is becoming hard.
Select a couple of photos to copy to your iPhone first and increase them slowly until they are all transferred.
If you have many images that you want to copy to your iPhone from your computer, an easy method would be to use the AnyTrans application.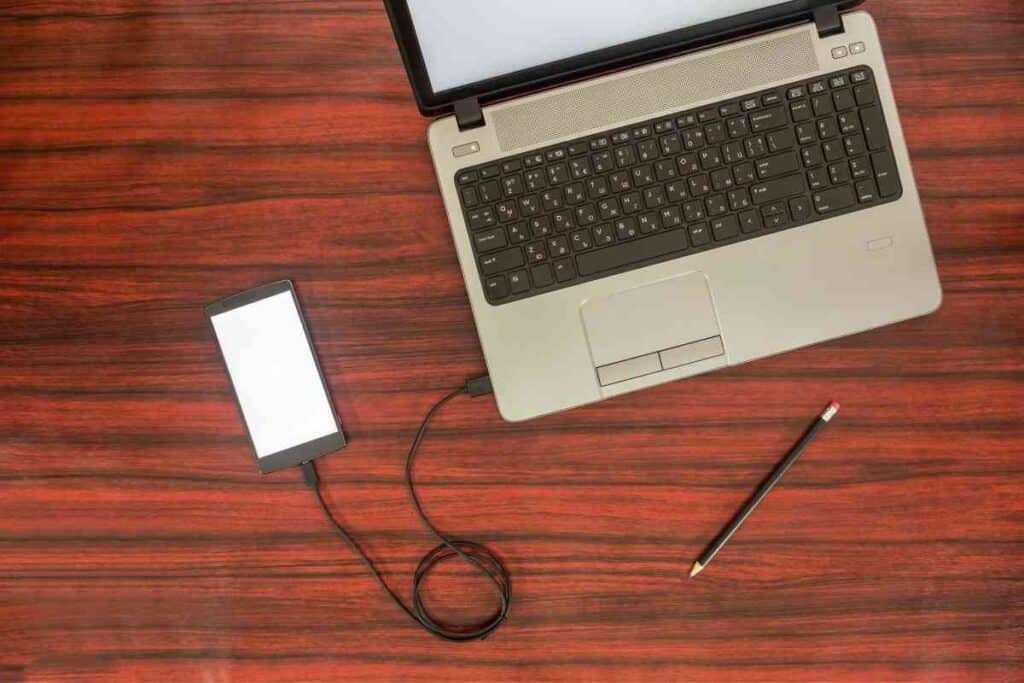 4. If The iTunes Apple Mobile Device USB driver Is Not Installed
All actions are handled via a driver, which serves as a link between hardware and software.
When the drivers are not installed or are missing, the operating system cannot communicate with the device.
Drivers can be updated using third-party apps, for example, the Driver Booster, DriverHub, or the DrivePack Solution.
In some instances, your iOS might not be compatible with the chipset drivers.
The only solution to this is just updating the motherboard drivers and the chipset.
Note that some of these third-party apps contain malware, adware, or spyware.
5. If the Drivers Are Out-of-Date
If the drivers are out of date, they need to be fixed to allow you to copy your photos to your iPhone from your computer.
This can be done manually or automatically.
With the relevant computer skills, you can quickly fix your drivers manually, but if you lack such skills, it is suggested that you update the drivers using a dedicated tool. 
This is a very safe and easy way to update drivers on Windows computers.
The tool that Microsoft approves for updating the computer drivers is DriverFix.
6. If The Computer Is Not Set As A Trusted Device
Importing photos to your PC requires iTunes 12.5.1 or later.
Therefore, before copying your pictures from your computer to your iPhone, it is essential to make sure that you unlock your iPhone using your passcode.
This is done if you have never synced the iPhone with your computer before. Trusted computers can sync with your computer and develop backups to access photos, videos, contacts, and other content in your iPhone.
The computer will remain a trusted source unless you change which computers you trust or remove them from your device.
So before transferring your files, make sure that your iOS device depends on your computer.
7. If the USB Cable is Not Functioning or Has Technical Problems
You can also check the USB cable whenever you cannot copy your computer to your iPhone photos.
If your USB cable is not functioning, it is essential to ensure that it is free from dust.
Dust can make a USB not work normally.
If you are sure that the USB cable is free from dust and still not functioning, check if it is damaged.
You can do this by trying with a different USB cable to see if it can be solved.
If the problem persists, you can consider connecting the USB to a different USB port on the computer to confirm if the USB port is the problem.
8. If The Apple Mobile Device Support Is Not Installed
The Apple Mobile Device Service is a built-in function in Apple's iTunes software that recognizes and syncs iPhones, iPods, and iPads that are hooked into your computer.
You don't have to have an Apple mobile device for this process to run in the background on your computer.
Once you install iTunes, this process will automatically run in your computer's background.
When an iPod is inserted into a computer's USB port, Apple Mobile Device Support detects it immediately.
Therefore, unless you sync an iPod to your iTunes library, you don't need it and may remove it from the Control Panel's Add and Remove apps.
Note that if Apple Mobile Device Support is not on the list of the software you installed, you need to pull out iTunes, Apple Software Update, Apple Application Support, and then reinstall iTunes.
9. If The Permission Setting Is Not Set to Allow For Transfer Of Photos
Many users have proved that if you can't copy your photos from your computer to your iPhone, the problem could probably be your permissions.
You can check if the photos folder has the correct permission.
It is crucial to check if permissions are allowed on your computer so that you can easily copy photos to your iPhone from your computer.
10. If The Antivirus Application is Enabled
If you have a problem copying your photos from your computer to your iPhone, the antivirus software might be an issue.
Mainly, antivirus software prevents suspicious files from accessing your device.
Many people have reported this problem in the recent past.
However, a large percentage has confirmed that this problem was resolved after disabling their antivirus software temporarily.
Suppose you are not willing to disable the antivirus software on your PC.
In that case, you can check the configuration of the software and try disabling features related to removable storage.
11. If Your iCloud Photo Library Is On
If your iCloud Photo Library is on, it is not possible to fully copy your photos from your computer to your iPhone.
This is because iCloud Photo Library adjusts your iPhone's storage by deleting your photos.
However, it downloads them again whenever you view them.
This makes it hard to copy the deleted photos to your iPhone.
However, your entire library can be accessed by signing into iCloud.com on any computer, and you, therefore, easily copy photos to your iPhone.
If you have tried all the choices discussed above and still cannot copy your photos from your computer to your iPhones, you can also consider connecting your iPhone to a different computer to see if there will be any change.
If this problem persists, you need to have your iPhone fixed by a professional because your iPhone might have a problem.
Closing Thoughts
For a long time, Microsoft and Apple have experienced incompatibilities with each other's gadgets, although certain exceptions exist.
For example, Apple supports using an Apple device with another Apple device, and Microsoft does the same.
On the other hand, users don't necessarily have an iPhone, a Mac, or an Android phone, and a PC.
When transferring your iPhone images using Microsoft Photos to a Windows machine, such incompatibilities can cause various problems and failures to the users, such as the 'Something went wrong' error.
However, it is also possible to copy your photos from your computer to your iPhone wirelessly through iCloud.
You may still copy photographs to your iPhone if you save your photos in the cloud but prefer Google Photos to iCloud.
For example, you can download on your computer iCloud for windows and set up both devices to sync with the same iCloud account, and the transfer of your photos will happen automatically.