Can You Use AirPods Max With Apple TV For Spatial Audio?
This post may contain affiliate links. As an Amazon affiliate, I earn from qualifying purchases.
Spatial Audio is 3D audio that creates an immersive listening experience. When Spatial Audio is played back through headphones like the Apple AirPods, the sound seems to come from different directions. But can you use this feature with Apple TV and your AirPods Max?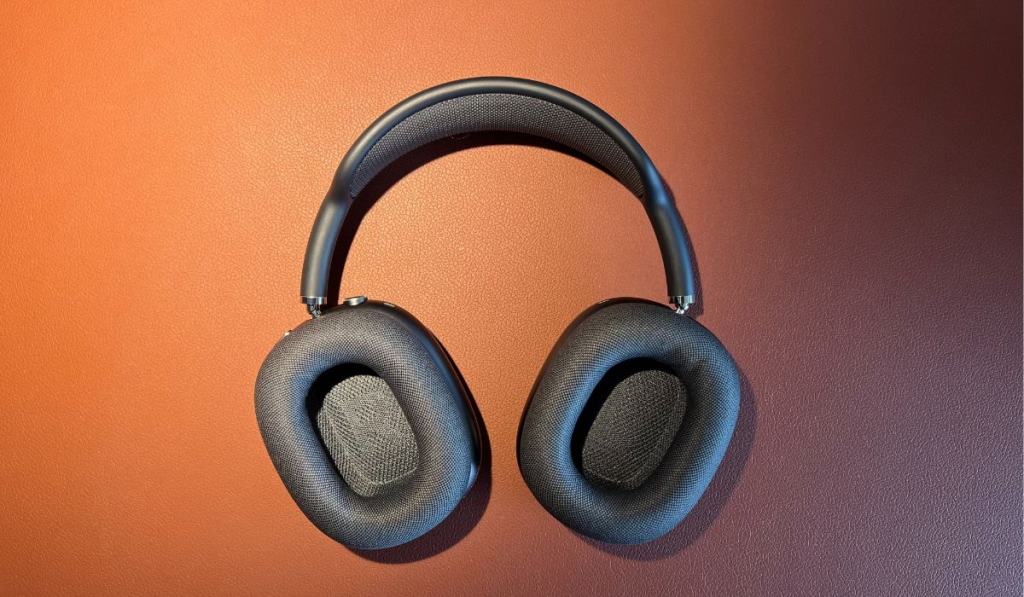 You can take advantage of Spatial Audio if you have a pair of AirPods Max and an Apple TV. When Spatial Audio is turned on, you'll notice a difference in the sound quality coming from your AirPods. The sound will be richer and more immersive, making you feel right in the middle of the action.
Let's take a closer look at how you can use the Spatial Audio feature with your AirPods Max and Apple TV — and why you'd want to do so.
Why Use AirPods Max With Apple TV?
There are several reasons you might want to connect your AirPods Max headphones to your Apple TV. The first reason is the audio quality.
You'll get the best sound quality when you use AirPods Max with Apple TV because both devices support high-quality audio formats like Dolby Atmos and Dolby Digital Plus 7.1.
Another reason to connect your AirPods Max with your Apple TV is for the convenience of not having to hold your remote control. If you're watching a movie or show and need to pause it, simply take off your headphones and put them back on when you're ready to resume watching.
Finally, Spatial Audio creates a more immersive, cinema-like sound experience by using directional audio cues and dynamic head tracking.
How Do You Connect Your AirPods Pro Max to Apple TV?
Connecting your AirPods Max to the Apple TV is easy. Just follow these simple steps:
Press and hold the 'TV' button on the Siri remote.

Select 'Settings' from the top row of icons. Scroll down and select 'Remotes and Devices' and then 'Bluetooth.'

Press and hold the noise control button until the status light flashes.

Select your AirPods Max from the list of devices.

Your AirPods Max is now connected to your Apple TV.
After connecting your AirPods Max to your Apple TV, you need to select it as the preferred audio output device. To do so, proceed as follows:
Swipe down on the Siri remote to launch the menu and select the audio and subtitle options.

Select 'Audio.'

Select 'AirPlay options' and pick 'AirPods Max.'
Not all applications support this feature. When using apps like YouTube, you'll have to use the Control Center to select the audio output device. Some applications, such as Apple Music and Netflix, have built-in AirPlay buttons.
If you can see concentric circles with a triangle pointing up in the middle, that's the AirPlay button. Tapping on this will give you the option to select your audio output device.
Related Articles
Here are just a few of the popular articles readers are reading in our series on AirPod Max:
Spatial Audio on Apple TV Using AirPods Max
Spatial Audio creates a more immersive, cinema-like sound experience on Apple TV 4K (on Amazon) and Apple TV HD (also on Amazon). By using directional audio cues and dynamic head tracking, Spatial Audio places sound virtually anywhere in 3D space — including behind, beside, or even above you.
Spatial Audio requires AirPods Max (on Amazon) and tvOS 14.5 or later. To turn on Spatial Audio, follow these steps:
Ensure your AirPods Max is powered on and ready to pair to the Apple TV.

Tap the 'Settings' icon and go to 'Remote and Device.' Then select 'Bluetooth.' Alternatively, hold down the Home button on your Siri Remote while watching audiovisual material in a supported app.

Select AirPods Max from the list of devices on the screen.

If you're playing multichannel material, select Spatial Audio, but if you're playing two-channel audio, then choose Spatialize Stereo.
How Does AirPods Max's Automatic Switching Work?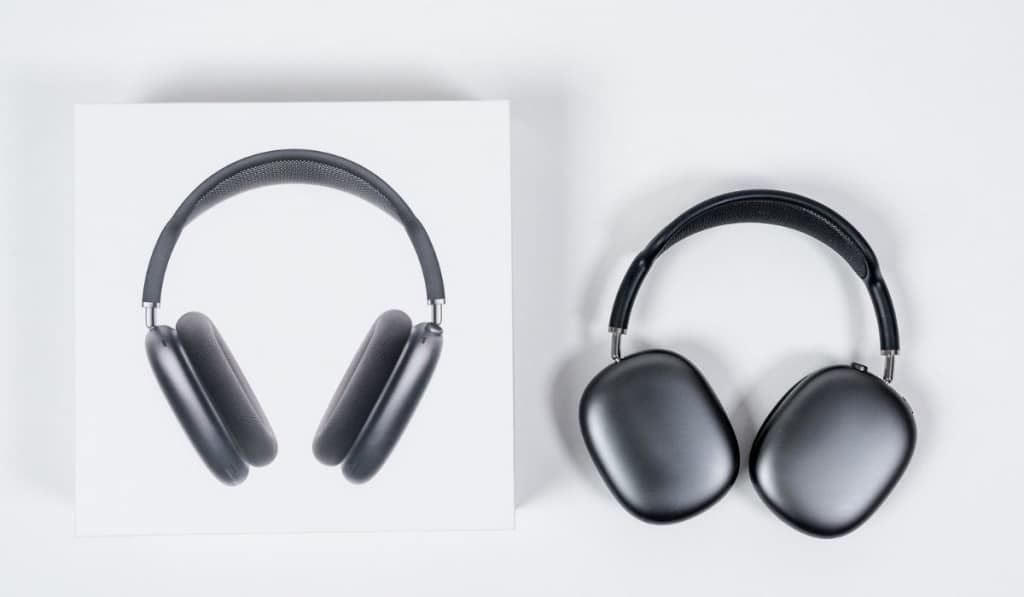 When you connect AirPods Max headphones to your Apple Watch, Mac, iPhone, or iPad, it will sync across all devices linked to your iCloud account. This process allows for "automatic switching." Automatic switching between devices requires an iCloud account and Bluetooth.
With automatic switching, you can use your AirPods Max with multiple devices. For example, you could be watching a movie on your iPad and then receive a phone call.
When you answer the call, your AirPods Max will automatically switch to your iPhone and mute the iPad. It also allows for ease of connection because you don't have to go into your device's Bluetooth settings to connect your AirPods Max each time.
While this feature is beneficial to users, it's not available when connecting to an Apple TV. You will need to put your AirPods Max into pairing mode and connect them to your Apple TV manually.