Do AirPods Max Turn Off Automatically?
This post may contain affiliate links. As an Amazon affiliate, I earn from qualifying purchases.
While most Apple users are sporting the standard Apple AirPods, there is still a large market for quality wireless over-the-ear headphones. Apple's addition to the over-the-ear market is the AirPods Max. Owners of the AirPods Max may have a few questions about the headphone's unique features.
One of the most common concerns is the AirPods Max power-down feature.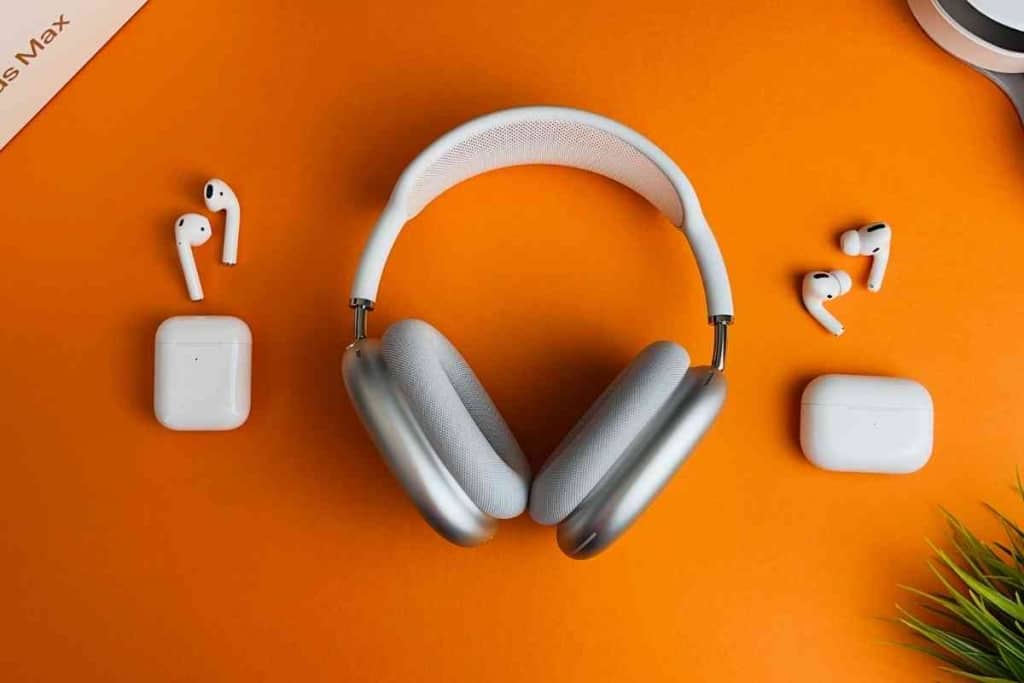 Table of Contents
Do AirPods Max Turn Off Automatically?
While AirPods Max doesn't ever truly turn off, they do enter a low-power mode. This happens when they are placed in the Smart Case that comes with the headphone or when the headphones have been left motionless for five minutes.
This feature is designed to give the AirPods Max quick access. Whenever you put your pair on, they automatically power up and re-pair to your iPhone, iPad, Laptop, or whatever Bluetooth device you choose to pair them with.
As with most of Apple products' unique features, this was designed to help improve the quality of life of the user. However, it does make it a little bit more difficult to get used to than wireless headphones of the past.
Do AirPods Max Turn Off by Themselves?
AirPods Max never actually turns off. Instead, Apple's premium quality over-the-ear headphones are designed to switch to low-power sleep mode when not in use. This is a bit different from what you may be familiar with.
Apple has designed a low-power mode feature that triggers standard actions taken by headphone wearers. Specifically, Apple's engineers made use of two actions that users constantly do with their headphones without thinking about.
The first action is to just take the headphones off and lay them to rest. If you take your AirPods Max off, the headphones will switch to low-power mode after five minutes as long as they don't sense movement.
The second method to activate low-power mode is to put your AirPods Max into Apple's slim Smart Case, which comes packaged with the headphones on purchase.
The headphones are designed to sense when they have been stored in the Smart Case. As a result, your AirPods Max will switch to low-power mode.
How Do I Turn Off My AirPods Max?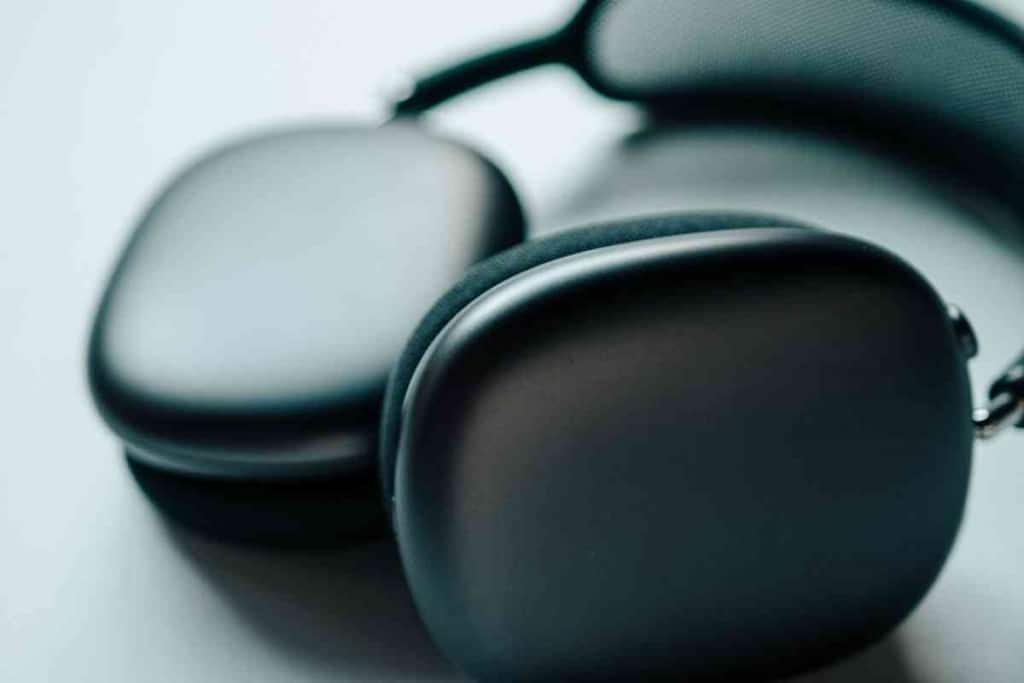 While it's great that Apple has introduced self-management into the AirPods Max, you may be wondering how to turn your AirPods Max off. Unfortunately, you can't. Apple did not include a manual button on the AirPods Max to power on or off.
The two physical controls on your AirPods Max are a Digital Crown knob and a Noise Control button. Neither will do you any good with power management. The Digital Crown knob is the primary method for controlling the audio volume. If you press it in, it will activate Siri.
The Noise Control button will toggle the AirPods Max noise cancellation feature.
What may come as a bigger surprise is that the AirPods Max doesn't have the ability to turn off. These are always-on devices. Instead of powering down, the headphones switch to a sleep mode.
Low-power mode emulates powering down but doesn't fully turn off the headphone's features. For the AirPods Max to detect when they've been put on the user's head, they must have power running to its sensors.
If your AirPods Max is left stationary for 72 hours or in the Smart Case for 18 hours, they will enter an even lower power mode which turns off Bluetooth and features like Apple's Find My location tracking.
This is as close as it gets to turning off completely without running out of battery power.
How Long Do AirPods Max Batteries Last?
Now that you have an idea about how your AirPods Max manages itself, you may be wondering how long the battery lasts. Especially since you can't turn off the device's power completely.
Apple reports that the AirPods Max can net you 20 hours of listening time to any type of audio playback from your connected devices.
Surprisingly, the low-power mode can be used to keep that 20-hour battery life much longer on standby than expected.
It takes your AirPods Max 72 hours to switch from low-power mode to its lower-power mode. That insinuates that low-power mode can keep your AirPods Max battery high enough for an hour session for around 70 hours.
Of course, the low-power mode achieves this by turning off functions that drain the battery when not in use. This does not translate to playback time. However, it is a good thing to know for long trips.
Related Articles
Here are just a few of the popular articles readers are reading in our series on AirPod Max:
How Do I Check AirPods Max Battery Life?
You can use the status light found on the right earcup to show the charge status. To do this, press the noise cancellation toggle button. The status light will show one of two colors.
If you're AirPods Max is currently connected to a power source, the status light will shine green to indicate if the battery has 95 percent and higher charge, or amber to indicate that the charge has less than 95 percent remaining charge.
When your AirPods Max is not connected to a power source, the status light will show when the battery has a 15 percent or higher battery charge, or amber if the battery has less than 15 percent charge remaining.
The headphones will sound off when the battery level has hit 10 percent.
If you're looking for a more accurate representation, you can display the exact battery level on your iOS device or your Mac.
On your iPhone or iPad, hold your AirPods Max close to your device. Wait for your iOS device to recognize the action or press the noise cancellation toggle button to display the current battery level on your device.
You can also use the Batteries widget on the iOS device your headphones are paired to for quick access. Your iPhone will let you know when your headphone's batteries are at 20, 10, and 5 percent charge.
On your Mac device, you'll need to make sure the headphones are not in the Smart Case. Click on the Bluetooth icon on your Mac's menu bar. Then, hover the mouse over the AirPods Max in the Bluetooth device menu.
Your AirPods Max will need to be Bluetooth-paired to your Mac for this work.
How Do I Charge My AirPods Max?
When it comes to charging, your AirPods Max uses a standard method. The headphones come with a Lightning to USB-C Cable. Unfortunately, it does not come with a wall brick to connect it to.
You'll need to connect the Lightning end of the cable to the port on the right earphone. The USB-C cable needs to be plugged into either a USB-C wall charger or port on your Mac device.
AirPods Max has quick charging capability. It will only take 5 minutes to get an hour and a half of playback time. A full charge requires the AirPods Max remain plugged in for around 22 minutes.
As a side note, the AirPods Max case may be called a Smart Case, but it does not have an extra battery charge like standard AirPods cases.
It is meant to keep your AirPods Max safe rather than to provide extra battery life. However, you can charge your AirPods Max while they are in the Smart Case.