How Do I Know What iPhone I Have? Solved!
This post may contain affiliate links. As an Amazon affiliate, I earn from qualifying purchases.
Even the most seasoned iPhone user can become confused about which model they own. Although the iPhone goes through certain changes with each year's release, some look pretty much identical, which can make it challenging to know one model from the next. If you are wondering which iPhone model you own, finding out the answer is probably much easier than you might think.
Table of Contents
How Do I Know What iPhone I Have?
In order to determine what model iPhone you have, you will need to access the "Settings" app on your device. Select the "General" option and then choose "About." On this page, you should see the "Model Number" listed near the top. This will tell you what model iPhone you have.
Checking the Settings app on your iPhone is the fastest and easiest way to check which model you own. Go to the Settings app and click on General, then About. You can see toward the top of the screen the Model Name of your iPhone.
This should directly tell you which iPhone model you have, whether it's the oldest, original iPhone that was released in 2007 or one of the most recent releases, the iPhone 13, iPhone 13 mini, iPhone 13 Pro, or iPhone 13 Pro Max, or anything in between. You can even scroll down further to check your iPhone's storage capacity to determine how much room you have remaining if you plan on downloading more apps, music, or movies.
Alternatively, you can also find your model number by looking at the back of your iPhone Box. There should be a small text label that includes the model number along with other information, such as the serial number and FCC ID. If you are still unsure of your model number, you can always check with Apple's support website or contact an Apple Store for assistance.
Checking the storage capacity can also help you if you're planning on selling your iPhone and buying a newer model.
How Can You Check Which iPhone You Own via Model Number?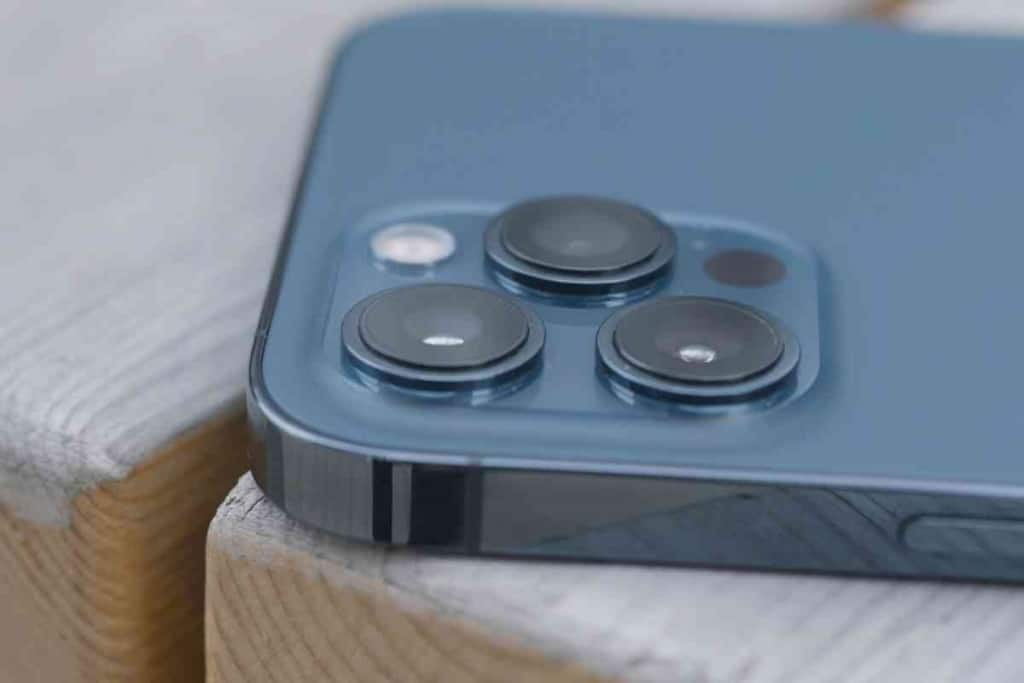 If you ask how to know what iPhone I have, you can check under Model Name in Settings under General, then About, and check Model Number. This gives you more information than just the name of your iPhone model.
However, if you go by this method, it can be complex because you will see a series of letters and numbers.
The information found under Model Number typically starts with the letter M, which represents a part number. Searching this series of letters and numbers in a search engine can show you a variety of information about your iPhone such as the model, color and storage capacity.
However, if you have ever needed your iPhone replaced due to a defect, the model number will start with the letter N.
This means that your iPhone is a refurbished model rather than one that was originally purchased brand new.
You can also check which iPhone model you own through the "A" model number etched on the device's back.
Unfortunately, if you have an iPhone model that's newer than the iPhone 7 series, you won't see this number on the back of your device as Apple discontinued it with those iPhones. However, there is another way you can still find the model number beginning with the letter A if you own an iPhone that's newer than the 7 or 7 Plus.
When you check the model number of your iPhone, you can get interesting information about the device, such as the country in which it was sold.
This can tell you which connectivity bands the iPhone has and whether it's compatible with certain carriers in the United States. This and other information you can learn from the model number can help if you have a warranty issue.
If your iPhone is a 7 or 7 Plus or older, you can find the model number starting with the letter A on the back of your device. It might be difficult to see depending on your vision. Using a flashlight or magnifying glass might help you to see it better.
You can also find the model number that starts with A on the SIM tray on your iPhone. If you have a SIM tray removal tool, pop out the SIM tray and inspect the slot where the gray goes in to see the A model number.
If your iPhone is older than the 7 series, you can check the Settings app to find your A model number. Locating it this way might initially be confusing because you will see the series of letters and numbers starting with an M or N.
However, all you need to do to see the A model number is press on the model number that starts with an M or N. The A model number will instantly replace that one. You can then type the model number into your favorite search engine and check the results to see which iPhone model you own.
How Can You Tell Your iPhone Model By Sight?
Sometimes, it's easy to determine your iPhone model simply by sight. Looking at the external features of the device can give you clues.
This is a good way to tell which iPhone model you have if you have recently found a lost iPhone or inherited an iPhone from a family member or friend who no longer needs it.
The newest iPhones, the 13, 13 mini, 13 Pro, and 13 Pro Max, and their most recent predecessors from the iPhone 12 series have squared edges, glass backs, and the same size displays depending on which size models they are: 6.1 inches for the standard models, 5.4 inches for the mini versions and 6.7 inches on the Pro Max models.
The camera bumps on the backs of these devices look different from older models. The iPhone 13 Pro and Pro Max's rear cameras have three lenses while the 13 and 13 mini have dual diagonal rear camera lenses.
The iPhone 12 Pro and Pro Max rear cameras are similar to those on the 13 Pro series, but the 12 and 12 mini have dual lenses that are vertically aligned on their rear cameras.
Meanwhile, the latest iPhone SE version, the SE 3 has a form factor similar to the iPhone 8, iPhone 7, iPhone 6s and iPhone 6 with the Home button and a 4.7-inch display. They are available in three colors: Midnight, Starlight and Product RED.
The iPhone 11, iPhone X, iPhone XR and iPhone XS series all sport rounded edges like the older models that include the Home button. However, each of these iPhones has the customary full-screen display Apple fans have become used to in the past few years.
The older iPhones with rounded edges and the Home button are very easily distinguishable.
For example, the iPhone 6s and 6s Plus were the first models to offer the rose gold color. The 5s was the first version to see the gold color released.
Overall, the easiest way to find out which iPhone model you have is to check your phone's Settings app. You can see the name of your particular iPhone and find any additional information when you check the model number that starts with the letter A.