Ordering from Apple? Here's how long it takes…
This post may contain affiliate links. As an Amazon affiliate, I earn from qualifying purchases.
If you want to buy the latest iPhone 12 Pro or iPad Air, there's no better place to order it from other than Apple. Ordering from Apple gives you the option to collect your device from an Apple Store or have it delivered directly to your home. In this article, we will review all there is to ordering from Apple. We will also answer queries such as "how long does Apple take to process an order?" or "does Apple process orders on weekends?" and many more.
Read on to find out.
Ordering from Apple? How Long Does It Take?
Apple processes orders in approximately 45 minutes from the time you place your order. In stock products take the least amount of time and can be shipped on the same day or the following business day. Custom configurations can take one to four weeks, depending on the demand.
How Long Does Apple Take to Process an Order?
When you order items from Apple, you may receive your order on or earlier than the estimated shipment date provided on the order status page. After placing an order, you will receive an Order Acknowledgement email that contains your order details, shipping, and delivery estimates.
The estimated shipment date is connected to the lead time you were provided with when placing your order. The lead time on the other hand is in business days (Monday to Friday) only with Federal Reserve holidays excluded.
While Apple promises to deliver your order in record time, shipping dates may change following changes in supply. If there are changes to the lead time, you will be notified via email or telephone on the changes as well as the revised shipping estimate.
You can also keep track of the status of your order by visiting Apple's Self Service. All you will need is to sign in using your Apple ID and password. On this site, you will get a summary of orders placed within the past 18 months. Here, you can locate your order number, date and time that the order was placed, estimated shipping and delivery dates, as well as the status of the order among others.
To check the latest status of your order, you can navigate https://store.apple.com/ and click "Your Account" where you can view the status of your order. Alternatively, you can visit https://www.apple.com/orderstatus.
Order Status Message
Order status message and their meaning:
Order Received – your order has been received, but processing has not begun. Essentially, Apple will begin processing your order in about 45 minutes from the time you ordered. Depending on the quantity of your order or payment method, processing may take longer.
Open – the processing for your order has begun, but is yet to be shipped. With your order "open", Apple can now provide shipping and delivery estimates.
Partially Shipped – this means that part of your order or order line has been shipped from Apple's warehouse and is in transit ready to be shipped to your shipping address.
Shipped – All items on your order or order line have been shipped from Apple's warehouses.
Electronically Delivered – your activation key or electronic software product has been issued to you.
Completed – your electronic software products have been processed completely or have been shipped.
Cancelled – all products on your order or order line have been cancelled.
Action Required– your order has been received, but processing has halted following incomplete payment or lack of important information. Once these requirements are met, the processing of your order resumes. Apple will then provide you with estimated dates regarding your order.
Shipping and Delivery Estimates
The shipping estimate is a timeframe within which the item will be prepared for shipment and ship from the warehouse. So, how long do Apple orders take to prepare to ship? Items on your order will ship depending on availability.
For items that ship within "In Stock", the shipping estimate is the same day or the following business day.
For items with longer shipping estimates, shipping is within seven to 10 business days or as estimated for the order.
For custom-configuring items such as a Mac or personalizing items, it will take additional days to prepare for shipment, thus the shipping estimate will increase.
The delivery estimate is the timeframe within which your order will be delivered to your shipping address. Both shipping and delivery estimates are provided in business days.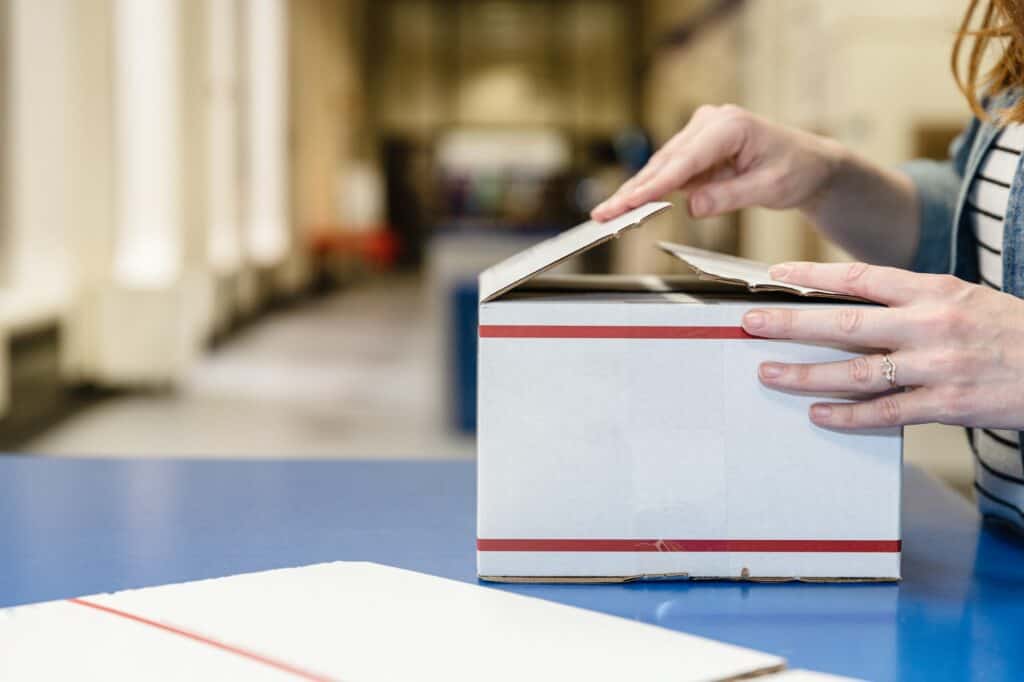 Scheduled Delivery
When ordering from Apple, you can pre-select a delivery time that is suitable for you. These include:
• Standard Delivery – delivers within one to three days after your order is shipped.
• 9.00 am to 12.00 pm – delivers within one to three days after your order is shipped between these hours.
• 12.00 pm to 5.00 pm – delivers within one to three days after your order is shipped between these hours.
• 5.00 pm to 9.00 pm – delivers within one to three days after your order is shipped between these hours.
All these delivery options are free. During product launches, these scheduled delivery options may not be available. It is also worth noting that some products are not eligible from these pre-selected time windows.
Available to Ship Time
This timeframe is an estimate of when the item is likely to leave Apple's warehouse. An Available to Ship time of one business day means that the item will leave Apple's warehouse one day after the order was placed. Custom-configured, personalized, and popular items have longer ship times compared to the other regular devices.
Generally, you will receive the ship and delivery times. In the event that Apple is unable to follow through with these timeframes because of low product availability, you will be notified via email. The new ship and delivery times will also be communicated.
Shipping Cost
The shipping cost is calculated and highlighted on the Checkout page before you finalize your order. It is worth noting that applicable shipping fees are for Apple Print Products. Delivery cost is provided at checkout, online on the Order Status website, and on the Order Confirmation email.
FAQs
Is it Beneficial to Order Directly from Apple?
If you want custom configuration of a MacBook Pro, Mac-Book Air, Mac mini, Mac Pro, and iMac, by all means buy directly from Apple. However, if you just want to buy an iPhone, iPod, or iPad, there's no need to order all the way from Apple when you can get the same from Apple stores. In fact, you can save money by buying from retailers who offer good deals, which is not the case when you buy direct.
What Does It Mean When Apple Is Processing My Order?
The "processing" means that the order has been received, but not yet fulfilled. At this stage, the order is queued for fulfillment and can be modified or cancelled at any time.
How Long Do Orders Take to Prepare To Ship?
Apple prepares to ship in about two to three business days. Once your order has shipped, you will be notified via email.
Why Does Apple Take So Long to Ship?
It all depends on the item you have ordered. If you have ordered a MacBook, you will probably wait even longer because it is very popular and is usually out of stock and has to be configured in China. The pallet will then be shipped to your country and delivered to you overnight. With the global Covid-19 pandemic, slowdowns in manufacturing and shipping have further caused delay for Apple.
Does Apple Process Order on Weekends?
No, Apple does not ship on weekends.
Are Apple Delivery Dates Accurate?
They are fairly accurate because the orders are delivered on or before the estimated dates. However, with the pandemic still raging, some countries are experiencing even more delay. Users purchasing MacBooks are receiving the most brunt with their orders arriving later than estimated dates.
Can You Cancel Apple Order Preparing to Ship?
Yes, you can cancel orders when they are still in processing before they ship. You can do this online by going to your "Order Listings" page, select an item to view your order details, and select "Cancel Item." After submitting your cancellation request, the status message will read "Canceled."
Why Am I Being Charged Taxes?
Apple Store purchases consist of sales tax due to ship-to location as well as sales tax rate applicable to the time of shipping. Applicable sales tax is also charged on electronically delivered products based on the tax jurisdiction of your credit card's billing address. Unless you provide a tax exemption certificate, you will be charged sales tax.
What Are the Shipping Methods Available?
Apple's shipping methods are:
• Ground Service – items are usually delivered two to seven business days after shipment.
• Two-day Express Service – items are shipped before carrier cutoff and are delivered by 4.30 pm, two business days after shipment.
• Overnight Express Service – items are shipped before carrier cutoff and are delivered by 3.00 pm, one business day after shipment.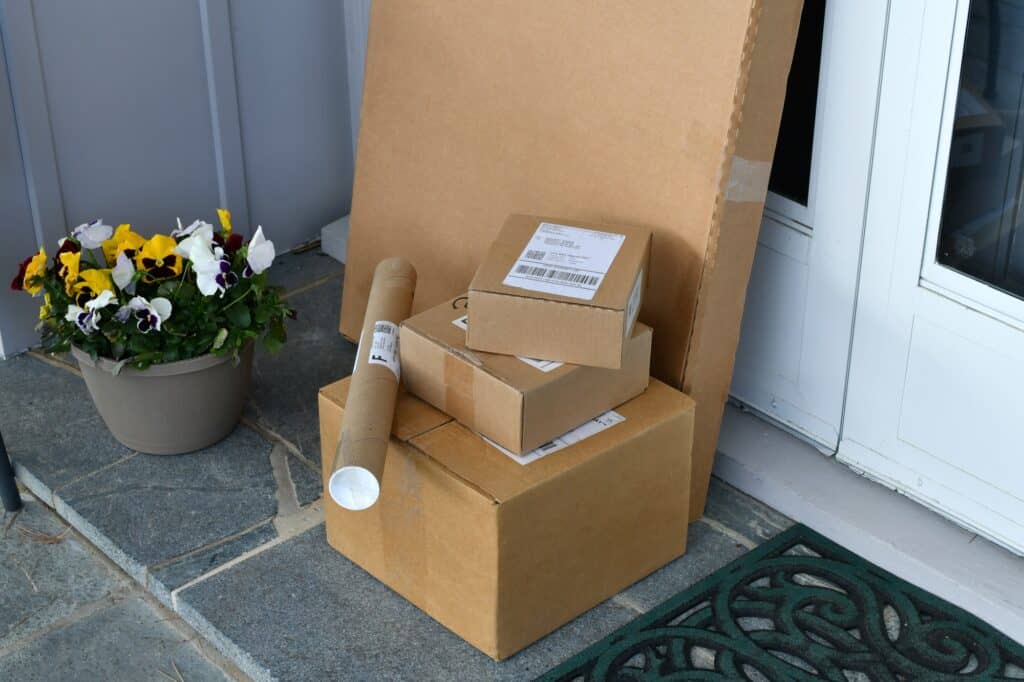 Can My Order Be Shipped to a P.O box or to an APO or FPO address?
Apple store does not ship orders to P.O boxes, and APO or FPO addresses.
Conclusion
Ordering directly from Apple could sound very appealing, but it is quite a daunting exercise compared to purchasing from an Apple store or any other retailer.
If you do not require custom configuration or personalization effects, then it is better to buy from retailers where you can get awesome deals that can save you a couple bucks.
However, if you can't help buying directly, then be vigilant in following up your status order and enquiring from the customer care when needed. This way, you will be updated on every step of the ordering process.