How To Get A PS5 Controller To Work With Epic Games
The current gaming technology has led to the invention of multipurpose controllers. How can you get the PS5 controller to work on Epic games? We have the answers.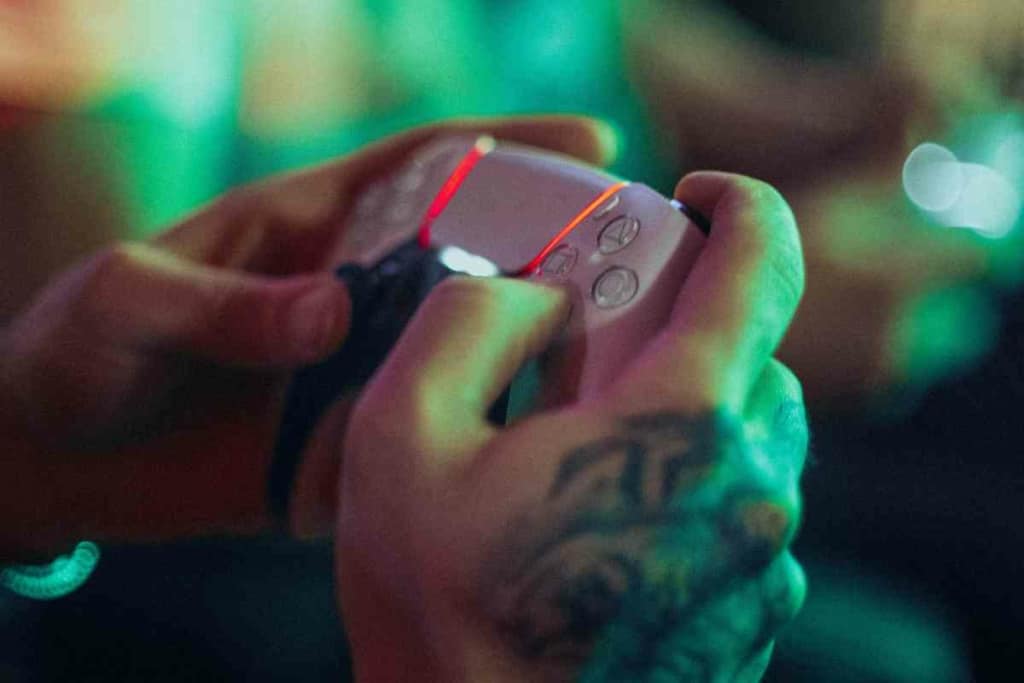 How do you play Epic games with a PS5 controller?
How you will get your PS5 controller to work on Epic games will depend on the compatibility of the device you are using. For instance, if you use a PC, you can connect your controller using a USB cable, use Bluetooth for a wireless connection, or use platforms such as Steam and DS4 windows.
Most individuals believe that using a mouse and a keyboard is an efficient way to play Epic games on a Mac or PC. It is because the keyboard has numerous keys that help provide various control alternatives as well as shortcuts that you can use for game cheats. When a mouse is used in games, it offers excellent control in simulation and first-person games such as the call-off-duty game.
However, a controller provides more straightforward gameplay because all buttons are positioned precisely where you need them. Unlike a mouse and a keyboard, current controllers have been programmed to function as multipurpose devices. Therefore, you can use them on devices such as a computer, a laptop, and your PlayStation, among other devices. Additionally, the controller's physical set-up is easy, but making it function on the device will require more knowledge and effort.
How to get PS5 Controller to Work on Epic Games
Since most individuals prefer playing Epic games using a computer, the physical setup procedure will be the same. The following are some techniques you can use to connect the PS5 controller to your computer:
Bluetooth or USB Cable Connection
One of the ways you can play Epic games is through computers. If you are not a fan of using a keyboard and a mouse, you will require a controller. If you have a PS5 controller, it can be connected to the computer using a USB to the computer's port or through Bluetooth if you choose to go wireless.
Connecting your PS5 controller to the PC involves selecting "devices" in the settings option. If you are using Windows 11, click the Bluetooth and devices option, and turn it on to pair with the controller.
Then, press the Share and PlayStation buttons simultaneously until the controllers' light comes on. Select Search on the computer and select your controller when it appears. You can now play Epic games using your PS5 controller.
If your PS5 controller is wired or can be wired using a USB cable, then you can use it on your PC to play Epic games. In this process, you will be required to buy a USB type C to USB connector for your computer to connect the PS5 controller successfully.
Since the dual sense PS5 controller does not come with a USB cable, you will be required to buy one to make this technique valid. The most significant advantage of using this method is that it is simple, affordable, and efficient.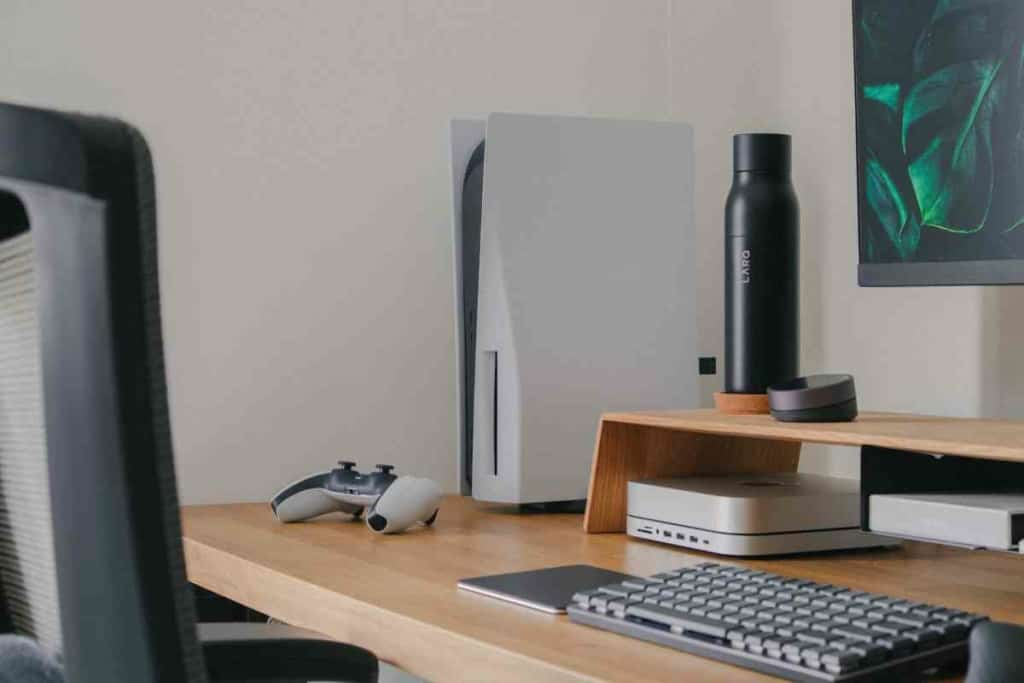 DS4 Windows
Another effective way you can use your PS5 controller to play Epic games on a computer is by using the DS4 Windows. The objective of the DS4 Windows is to enable the computer to recognize third-party controllers, mainly PlayStation and Xbox controllers. The process of setting up the controller involves downloading and installing the DS4 Windows from a site known as GitHub.
It is advisable to restart your PC once the gaming platform installs the necessary drivers to recognize your PS5 controller as an Xbox controller. After the restart process, your controller's buttons and way of working will mimic the Xbox box equivalents.
You can also customize or set up various profiles to map the buttons according to how you want to use the PS5 controller. Therefore, this provides an excellent method or technique of experiencing what Xbox controllers often function in Windows with your PS5, and it can offer superior control on various Epic games.
Using Steam Gaming Platform
Even though the Steam platform will provide you with Steam games on your computer, there is an option of choosing non-steam games in the Settings option.
Setting up your PS5 on Steam involves downloading and launching Steam on your computer. Once Steam is installed, select it and go to Settings from the main window.
In this option, a window will appear, and you will be required to choose the PlayStation configuration. Then, close Steam Windows Settings and start setting up your PS5 controller for a game.
Since you are interested in playing Epic games, you will need to launch Steam and add a list of Epic games you want to play from your computer. Additionally, you can customize your controllers' buttons by changing how they function in a particularly Epic game. Therefore, if your computer is not compatible with your PS5 controller through the direct connection of using Bluetooth or USB cable, the use of steam is an ideal alternative for you.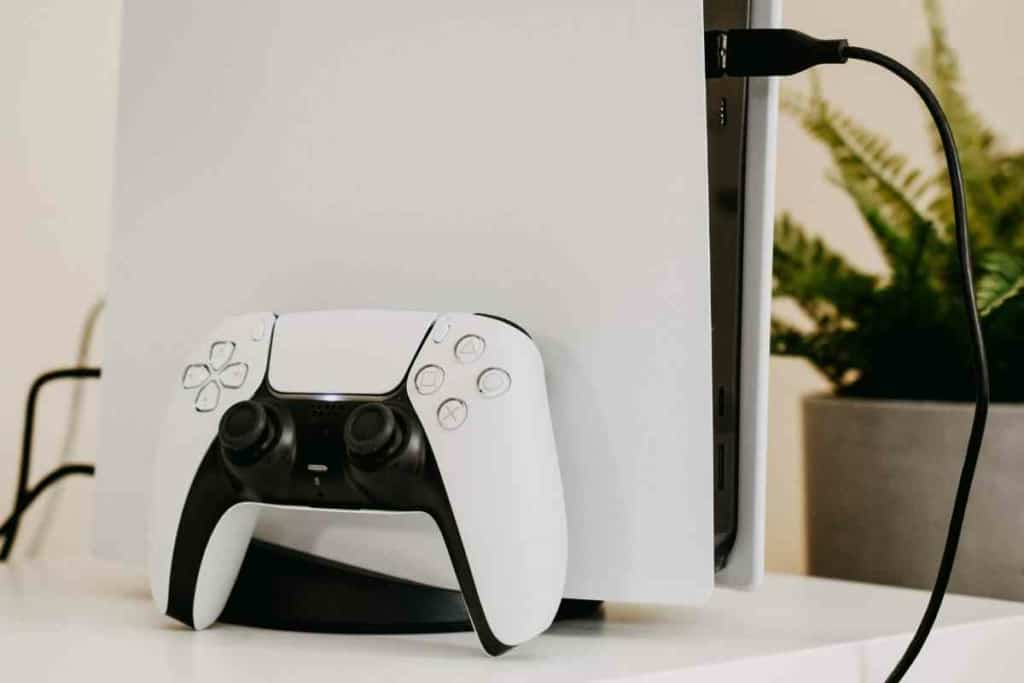 Key Takeaways
Most individuals love playing PS5 games on computers
Sony designed PS5 controllers to be multipurpose
There are various ways you can get PS5 controller to work on Epic games
One of the simplest ways is to connect your controller directly using a USB cable
DS4 and steam provide alternative ways if your computer is incompatible
Conclusion
In conclusion, gaming technology has come a long way, and the invention of multipurpose controllers is proof of this.
The PS5 controller is one such device that can function on various platforms, including computers, laptops, and PlayStation consoles. While many people prefer using a keyboard and mouse to play Epic games, a controller provides a more straightforward gameplay experience.
Connecting the PS5 controller to a computer is easy, and there are various methods to achieve this, including using a USB cable, Bluetooth, DS4 Windows, and the Steam gaming platform. By following the steps outlined above, you can enjoy playing Epic games with your PS5 controller on your computer.