Does The PS5 Controller Have A Headphone Jack? 5 Unique Uses!
This post may contain affiliate links. As an Amazon affiliate, I earn from qualifying purchases.
For those who enjoy playing video games, but don't want to disturb others while doing so, you may be wondering if the PS5 controller has a headphone jack. Technology is constantly changing and trying to keep up with it can sometimes feel overwhelming. If using headphones is important to you while playing video games, you will want to know if your device or controller comes equipped with a headphone jack before you buy it. Or, maybe you already have a PS5 controller and can't figure out where the jack is located.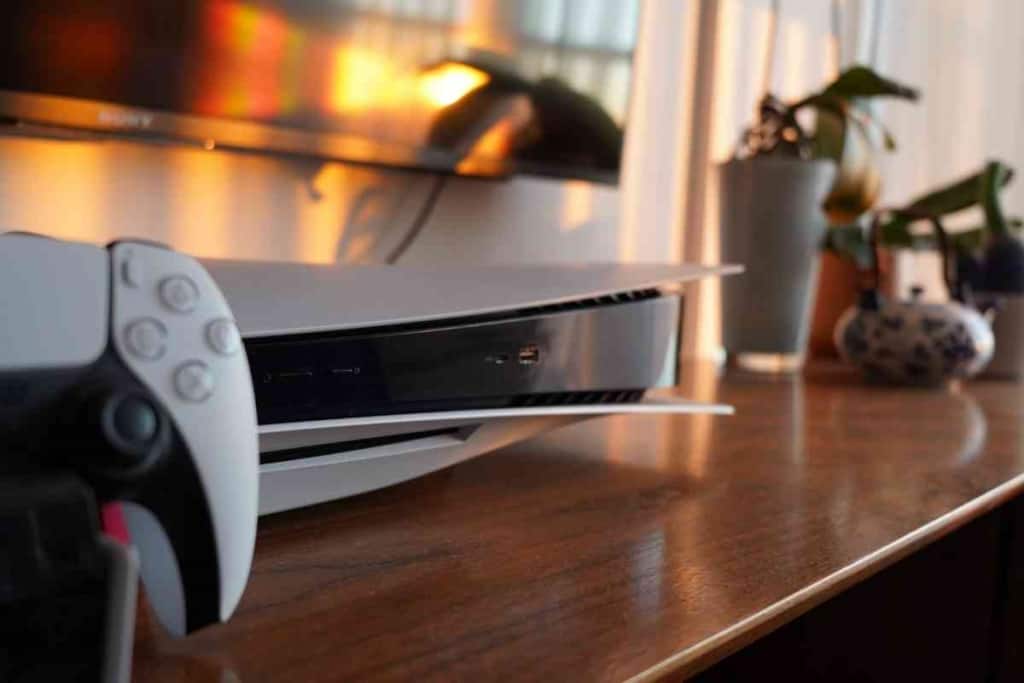 Table of Contents
Does the PS5 have a headphone jack?
The PS5 controller does come with a headphone jack, which is one of 5 ways you can use headphones with your PS5 console:
Use the headphone jack on the PS5 controller
Use the USB port on the console
Attach wirelessly with Bluetooth
Attach wirelessly with a dongle
Use an optical input converter
Knowing what bells and whistles come with our gaming systems helps us make an educated purchase and will result in much more enjoyment from it. If having a headphone jack is important to you, then you will be pleased with the PS5 controller, as it has a variety of ways to use headphones. Some may work better for you than others, but all are explained in more depth below.
I like gaming, but not everyone in my house does. I've found that using headphones not only makes it less disturbing to others around me, but I actually like the noise quality much better when I have a good set of high-quality headphones in. The experience is more enjoyable, and I love that the PS5 gives so many options for plugging in when you are ready to spend some time gaming.
5 Unique Uses For the PS5 Headphone Jack
The quick answer to this question is yes, the PS5 controller comes equipped with a headphone jack, as did the controllers that came before it.
In an age when it sometimes feels like something that was "tried and true" has to constantly get replaced for something that is "new and improved," it can be frustrating to keep up. Other times, we are excited about the new release of a product, because it really is better than the one that came before it
In the case of the PS5 controller, SONY has done a good job with the design and has put a great deal of effort into ensuring that there are many options available for its user to be able to utilize headphones while playing their favorite video game. Let's look at each of these options more closely to help you decide which is best for you.
The most straightforward way to use headphones while playing your PS5 is to start with the headphone jack that is located on the PS5 controller.
You can find the headphone jack by looking at the front of the controller, between the two hand grips. There, you will see the jack in between two metal plates on each side of it.
The PS5 headphone jack is a standard 3.5mm jack, so you can use a variety of different styles of headphones or headsets, depending on your needs.
Using the USB Port on the Console
Another easy and effortless way to plug in your headphones is to locate the USB port on the console, and plug in that way.
This may be a bit more cumbersome for most people, as we don't typically sit right next to the console when we are playing a game. But, some headphones or headsets are designed with a
USB cord instead of a 3.5mm cord, so if this is the case, it is nice to know you still have a way to use them.
The USB port is located on the front of your PS5 console. It is the same spot where you will plug in your controller when your PS5 needs to be charged.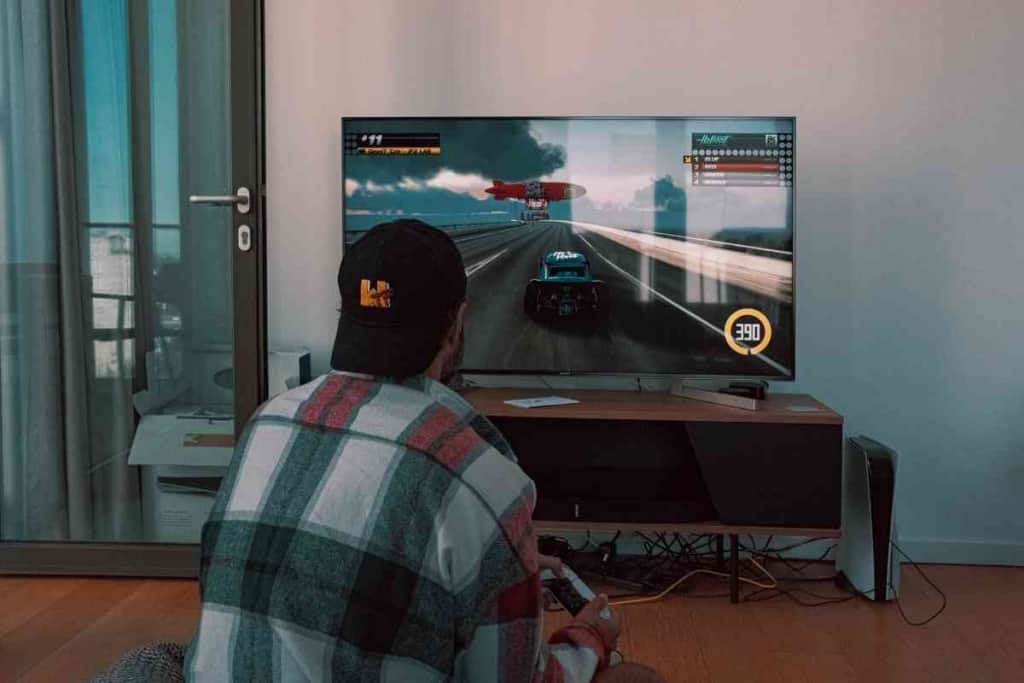 Another great option, depending on what kind of headphones you have, is that the PS5 console gives you the opportunity to use Bluetooth technology in order to connect.
If you have a Bluetooth headset or headphones, you'll have to go through one extra step, because – though you can use your device with the PS5 – the console is not equipped with Bluetooth technology on its own.
But this is an easy fix. All you need to do is buy a USB adapter that will work with your PS5 and plug it in. Once you pair the USB adapter with your headset, you'll be on your way!
One of the great advantages of going this route is that now you can use your headset or headphones without having to deal with any cords. This allows for much more range of motions and flexibility, which may really enhance your gaming experience.
Attaching Wirelessly With a Dongle
Another way to go wireless with your PS5 controller is to use a dongle to connect your headset with your device.
A dongle is similar to a USB attachment. Once you plug the dongle into your PS5 console, you can then turn on your headset. Within seconds you'll hear a beep and know you wirelessly connected.
Using an Optical Input Converter
An optical input converter is usually used with high-tech gaming headsets. For gamers who want crystal-clear sound and definition, these types of headsets are ideal, as they make everything from a fellow participant's voice to the sounds coming from your game so high quality that you may feel the others are in the room with you.
The PS5 doesn't come equipped with an optical input, so you will need to purchase a converter in order to use your headset with your console.
You can connect the USB connector to the console and then put the converter into the base station. Now, you can use your headset to game and enjoy the high-quality sound that emits.
What Should I Look for In Headphones or a Headset?
If you are in the market for a good set of headphones or a headset for gaming, there are an incredible number of options on the market.
Before you can make a sound decision on what is going to work best for you, it's best to think through what your needs are going to be. After answering some questions for yourself, you'll be in a better place to decide what you are looking for.
How Are You Going to Use Them?
Perhaps the biggest thing to figure out is how are you going to use the headphones after you purchase them. This will go a long way in helping you decide what you want to buy.
Is comfort the main thing you're looking for? Do you want something that's wireless? Are you going to use these headphones for other activities than just playing video games, such as exercising, conference calls, or with your phone? If you are looking for headphones that are multi-use, you'll be zeroing in on something different than if these are solely going to be for gaming.
As I said, the options for headphones are endless. Do some research and maybe even go try a few pairs out before you commit to what you're going to buy.
What Style is Right for You?
This is another big decision when it comes to headphones for your gaming usage.
Just as there are tons of types of headphones and headsets, there are also a ton of styles.
Most people who use their headphones for gaming purposes are looking for long battery life, comfort, and great sound quality.
They also tend to gravitate toward over-the-head styles versus earbuds, as the sound is significantly better, and they want the microphone for talking with fellow gamers.
Again, the style of headphones you choose is going to vary from person to person, but finding your favorite shouldn't be hard.