How To Adjust The Passcode Settings On Your Apple Watch
This post may contain affiliate links. As an Amazon affiliate, I earn from qualifying purchases.
For most users, the Apple Watch is a fitness tool with additional functionalities, so there's no need for a passcode. For others, however, the Apple Watch is a window into their personal and sensitive data, in which case a passcode is necessary.
Press the digital crown on your Apple Watch to open it then, visit the settings app and tap "Passcode." You can readjust and tweak several settings under the passcode tab. For instance, you can change the passcode, manage when the passcode is triggered, or deactivate it altogether.
Whichever category you fall into, changing the passcode settings can easily be done from your iPhone or directly from the watch. Apple understands the importance of including various methods to adjust passcode-related settings. So now, let's learn more about the passcode settings!
Is a Passcode Required on the Apple Watch?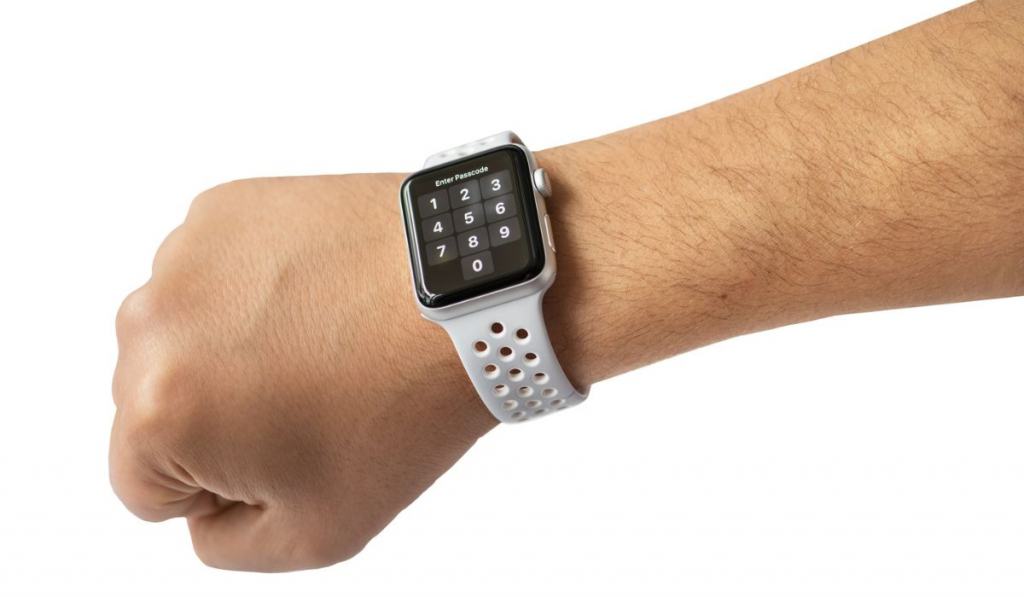 Having a passcode on the Apple Watch isn't mandatory. Instead, your need for a passcode depends on how you use your device and whether your watch can access sensitive data such as financial information, health records, and other confidential files.
While you don't need a passcode on your watch, a passcode is a prerequisite for certain apps. Apple Pay, for instance, will automatically be disabled once you turn off your passcode. It's a safety precaution installed to prevent unauthorized payments.
On the other hand, having to unlock your watch every single time you need to use can be annoying, to say the least. That's one of the reasons, some people prefer not to set a passcode for their watch.
It's a more convenient way to use the watch, but it comes with its risk, which is why Apple has come up with various alternative solutions to the problem.
Other Features
Wrist detection is a feature that keeps the watch unlocked while it's on your wrist and automatically locks it as soon as you remove it. The assumption is it's highly unlikely anyone will try to access your private data or make unauthorized payments while the watch is wrapped on your wrists.
In addition, Apple has devised several other security features to keep your personal data away from malicious apps and ill-intentioned people. The kicker is that all these features must be enabled beforehand; otherwise, they're completely useless.
How Do You Remove Your Passcode Settings?
Setting a passcode on your Apple Watch is an effective security measure, but most people would agree that having to punch it in repeatedly is tedious.
If you prefer to go without one, you can turn it off in your watch's settings app or the "My Watch" app on your iPhone. We've detailed the steps below:
On your iPhone, open the Watch App and select the My Watch tab.
Select Passcode and tap to turn it off if it's activated.
From Your Watch
Alternatively, you can do it straight from your watch with these steps:
On your watch, press the digital crown and open the settings app.
Select Passcode and tap Turn Passcode Off.
With both options, you'll be asked to enter the current passcode to confirm the deactivation of the passcode.
Note: In some instances, the Turn Passcode Off option may be grayed out, preventing you from deactivating the passcode. In this case, you'll need to contact Apple for further assistance.
Can You Change Your Apple Watch Passcode on Your iPhone?
We've discussed why you need a passcode on your watch, even if you've already set one on your iPhone. However, the reality is that even information or data that may seem harmless and futile to you can be used to access more confidential information.
Once you've set a passcode, you can easily change it from the watch or even your iPhone. A passcode change isn't something that should be done when you've forgotten your previous passcode, it's also a security measure to prevent hacking and other cyber attacks.
First, ensure your phone is within 10 meters or 33 feet of your Apple Watch.
Then, open the Apple Watch app.
Open My Watch and select Passcode.
From there, follow the on-screen instructions to change the passcode. You'll need to enter your current passcode before you're able to change it.
What's great about the passcode settings is they allow you to set different passcodes for your watch and iPhone; a highly recommended security precaution.
Picking a New Passcode
When deciding on a new passcode for your watch, setting something familiar to you may seem like a great option,n but experts recommend against it.
Anything like your date of birth, your partner's date of birth or something of the sort won't cut it. So instead, pick a strong password that's hard to crack. And write it down if you think you're going to forget it.
What to Do if Your Watch Won't Unlock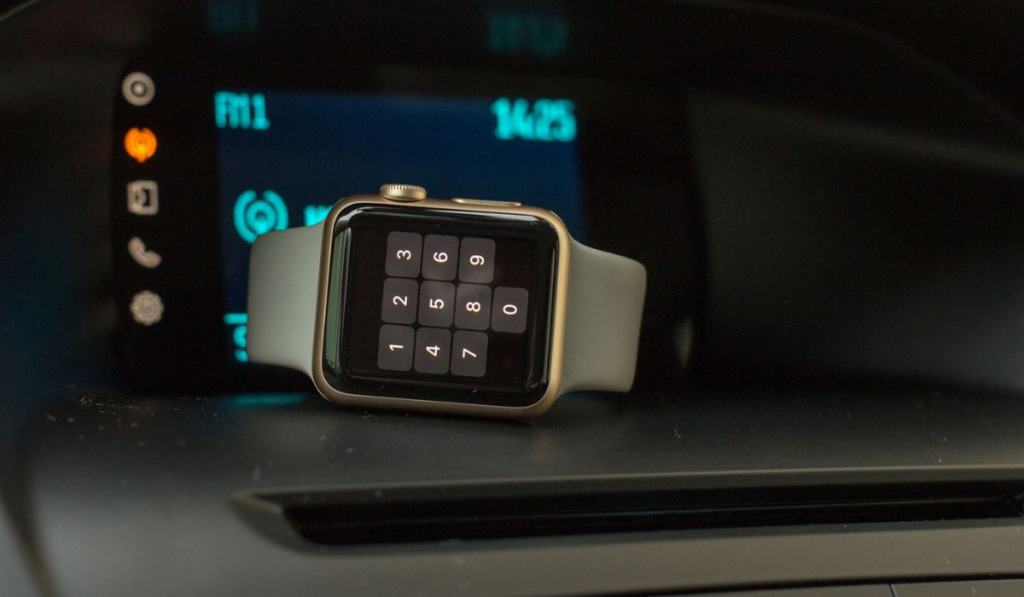 Apple is known for its stringent security measures. The company's devices feature several layers of security protocol designed to mediate access to data and protect user privacy.
But sometimes, these security measures can have opposite effects, and this is often the case when you're locked out of your Apple Watch.
There are various reasons why you end up locked out of your watch, but the end result is always the same; either the passcode doesn't work, or the watch doesn't even allow you to enter your passcode.
In this case, the first thing to try is to place the watch on your wrist and then try to unlock it using your iPhone. This option only works if it has been preset.
Forgetting Your Passcode
What if you've forgotten your passcode? If you've forgotten your Apple Watch passcode and it locks, you can still try to enter the passcode on your iPhone to unlock the watch.
However, if you can't remember your passcode at all, the only way to regain access to your watch is to factory reset it. All the content will be erased from your device, but you've got nothing to worry about if you'd set up a backup beforehand.
Wrist Detection on the Apple Watch
As the name suggests, wrist detection is a feature that detects when the watch is on or off your wrist. It achieves this with Photoplethysmography (PPG) sensor. Simply put, the sensor measures the amount of light reflecting on the back of the watch.
If it senses a good amount of light, it determines that the watch isn't on your wrist and it automatically locks the watch.
Wrist detection may be a convenient and reliable security feature, but it also has its drawbacks. For example, it speeds up battery consumption and doesn't work as efficiently on permanent tattoos. Resultantly, it's not for everyone.
How to Turn it On
When it comes to benefits, it eliminates the need to lock and unlock the watch manually multiple times. So how do you actually turn it on?
From Your Watch
Follow these steps to turn on wrist detection from your watch:
Press the digital crown on the side of your watch and open Settings.
Scroll down and locate and open Passcode.
From there, toggle on the Wrist Detection button.
From Your iPhone
Follow these steps to enable wrist detection from your iPhone:
Open the My Watch app, then tap Passcode.
Then, turn on the toggle for Wrist Detection.
Conclusion
Passcodes are not obligatory, but they act as a first line of defense, and this is especially useful if you've stored important files on your iPhone. Without a passcode, your files can easily be accessed through the watch.
Passcode settings can be adjusted in the settings app on the Apple Watch or the Watch app on the iPhone.