Want the Best Bluetooth Shower Speaker? Check These Out
This post may contain affiliate links. As an Amazon affiliate, I earn from qualifying purchases.
While we may not spend too much time in the shower every day, we don't want to be bored when we're in there. There isn't much you can do other than clean yourself, although there are some products that can help with the boredom. Namely, a shower speaker.
As the name suggests, these are speakers designed for use in the shower. Using a Bluetooth connection, you can connect to your phone or another device to play audio. With the wealth of options on offer, finding the best Bluetooth shower speaker could be difficult, although there are several top contenders.
John's Avenue Version 5.0
Best Rated
AYL Certified Waterproof Bluetooth Speaker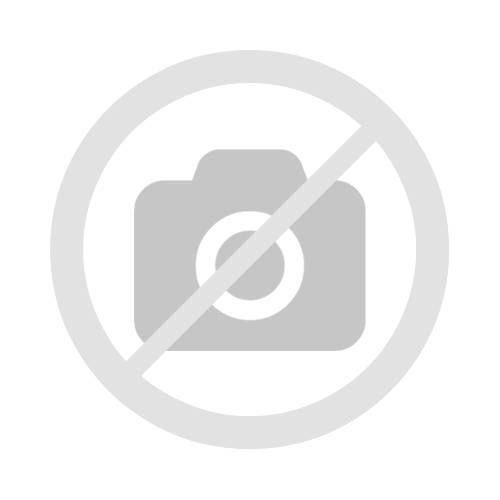 John's Avenue Version 5.0
Best Rated
AYL Certified Waterproof Bluetooth Speaker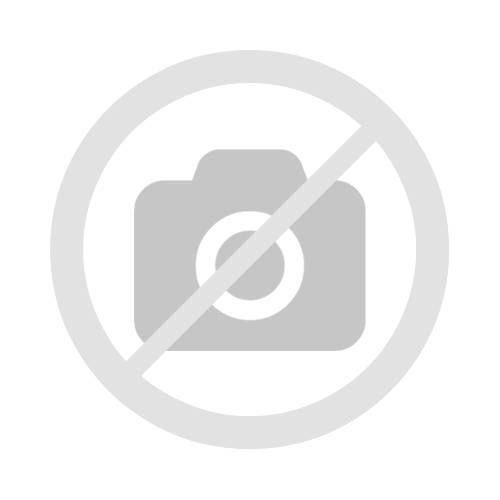 Table of Contents
iFox iF012
John's Avenue Version 5.0
AYL Certified Waterproof Bluetooth Speaker
Donerton IPX7
KGG IPX7
Frequently Asked Questions
Safety Considerations When You're Using a Shower Speaker
Conclusion
The Best Bluetooth Shower Speaker: 5 Top Picks
You might be worried about how waterproof a shower speaker will be, as this can affect your safety. With the iFox iF012, that's not going to be a problem. The device is waterproofed enough that you can fully submerge it in water without any issue.
Of course, that doesn't have anything to do with the sound, though, which might be your main concern. While this might not be the best-performing speaker on the market, it does a better job than much of the competition.
There are several areas where it outperforms the competitors, such as how quickly it charges. Just because it charges quickly doesn't mean it has a short battery life. This speaker should last up to ten hours, although battery life depends on the volume setting you use. More volume drains more power.
Using the shower speaker is quick and easy due to how clearly the buttons are laid out. There is one known issue with the iFox iF012: the sound can cut out. This only lasts a few seconds each time, but it could occur often enough that it would become irritating.
This problem only seems to pop up after you've had it for quite a while, so you shouldn't have to deal with it right away.
Pros:
Can be fully submerged in water without damage
Connects to devices quicker than others
Charge lasts up to ten hours
Buttons are clear and easy to use
Cons:
Sound quality is lower than competitors
Sound can cut out for five or ten seconds
Many people believe that you can't take a speaker into the shower because it will shock you. While that may be the case with some, it shouldn't be an issue with speakers specifically designed for the shower. However, some have better protection than others, such as the John's Avenue Version 5.0.
Along with being waterproof, the system is designed with additional shock protection, which should be enough to keep you from worrying about any danger. That isn't the only way this device outperforms competitors.
You can connect this to devices from a greater distance than other shower speakers. That'll mean phones or other electronics won't be at risk of getting wet and damaged. Charging the battery also takes much less time than other devices.
However, over time, the battery life will get gradually shorter, so you may need to replace it after a few years. The sound quality might be what you're focusing on, though, so you will be happy to know it offers deep bass and clear high tones.
There isn't a lot of volume on offer here, though. While it's loud enough for you to hear, you might find that it isn't as loud as you prefer, especially because a shower is a noisy environment.
Pros:
Shockproof and completely waterproof
Charges faster than other models
Enhanced bass compared to alternatives
Long-range device pairing
Cons:
Battery life degrades over time
Volume isn't as loud as some competitors
Nobody wants to spend too much time getting ready for a shower, especially if you need to get to work. If setup and play speed are important to you, consider the AYL Certified Waterproof Bluetooth Speaker.
Along with pairing with your device quickly, you can switch between different songs or audio swiftly. Once it's been set up, it is as simple as turning it on, picking a device, and letting the music play while you get ready for your day.
The battery charges much faster than you might expect. This is surprising, considering the device boasts a playing time of up to 12 hours. You shouldn't have to charge it too often. However, this will depend on the volume setting.
Another great feature is that you can pair this speaker with almost any device. Many alternatives can be restrictive with this, but thankfully that isn't the case here.
The only real negative with this speaker is that it doesn't include a suction cup system to attach it to your shower wall. Instead, you'll need to clip it to something such as the shower curtain bar or a towel rack.
Pros:
Pairs with devices quickly
Should be compatible with most devices
Up to 12 hours of battery life, depending on volume
Charges quickly
Cons:
Can't be stuck to the wall
There are a few shower speakers that offer much better sound quality than their competitors, which is precisely what you can expect with the Donerton IPX7. The speaker delivers rich bass, although that doesn't mean it underperforms in the mid- to high-range, as these sound great too.
Another great feature is the built-in microphone, which allows for completely hands-free operation once you've set it up. That way, you don't have to worry about fiddling around with controls when you're in the shower. This also means you can answer calls without needing to touch anything.
Attaching it to the wall of your shower should also be a breeze, as the anchor uses a simple suction-cup design. While this might not be the most secure way of attaching a speaker to a wall, it's much easier and efficient than many alternatives.
The connection range might be a problem as well, as it is less than some competitors. You'll also need to be careful when you're setting it up, as it can be easily scratched or damaged.
Pros:
Rich bass sound that extends to the mid and high ranges
Suction cup design makes for easy wall attachment
Built-in mic allows you to answer calls
Designed to be completely hands-free
Cons:
Can be easily damaged
Below average connection range
If you're going to be using a shower speaker a lot, you might want it to have a bit of style and be visually attractive, along with good performance. If that's the case, then the KGG IPX7 is worth considering.
Featuring a backlit design, it should help light up the shower while also making things more interesting. That also means the buttons and controls are much easier to read than some alternatives.
There's also a clock on this system, which could be beneficial if you're in a rush and need to keep an eye on the time. Unlike some other options, the system includes a built-in microphone, so you can answer calls with it.
Like with the clock, this can be quite helpful if you're in a rush and need to make some calls. This device is hands-free, so you can still wash while you're using it, which is especially useful if you need to multitask.
One notable issue with this device is that it can be tricky to initially set up. Since you only have to do this once, though, it shouldn't be too much of a problem. There is also a slight problem with switching to FM stations, which takes more work than it should.
That being said, if you want to stream music from your phone or another device, then this could be your best option.
Pros:
Back-lit design adds style and makes buttons easy to read
Includes a clock
More visually appealing design than others
Built-in microphone for hands-free calls
Cons:
Initial setup can be difficult
Tuning to FM stations takes a lot of work
Frequently Asked Questions
How do I know I will get good sound quality?
Good sound quality is determined by several things, such as clarity and frequency. You should pay attention to these when choosing which shower speaker you want. Frequency is measured in Hertz.
For a decent speaker, you should expect a large frequency range, typically 20HZ to 20kHZ with a low decibel rating. These will offer you a rich bass while also making sure that mid- and high-range frequencies sound great.
The drivers that a speaker has are also important, as these can affect volume. You should aim to have two drivers in your speaker, as these will be loud while still offering decent sound quality.
Why buy a shower speaker?
There are a variety of reasons why you should buy a shower speaker. Music has been shown to make us happier, while audiobooks and podcasts can help us expand our horizons. Being able to listen to these when we want, however, can often be difficult.
Maybe you want to listen while you're in the shower but using one of your devices near water is not recommended, as the moisture can damage them. Since a shower speaker is waterproof, it's an easy and affordable way to listen to any media when you're in the shower and allows you to get a little more value out of otherwise wasted time.
How will it be mounted or carried?
How a speaker is mounted in your shower can vary depending on the manufacturer and model, although there are some common methods used including lanyards, suction cups, and hooks. However, you might find a few less common ways of doing so.
The suction cup may be the best option if you're planning on keeping the shower speaker in one place. If you want to move it around, or if you travel a lot, then you might want to go with a different option such as a lanyard or clip. The key is to figure out how you plan to use the speaker, then choosing a model with a mounting system that best suits your needs.
What features should I consider?
While sound quality and waterproofing should be important, they aren't the only factors that you'll need to consider. Battery life is also important, as you wouldn't want it going dead when you're using it. Since you shouldn't use the device while you're charging, it's important to make sure your speaker has enough battery charge for a full shower.
The type of charging system can also be important. USB charging systems are the most common and the easiest to use. If you decide on a model, be sure to check how to charge it, and that it doesn't require some unique, difficult-to-replace cord.
Lastly, consider the controls on the speaker, as there can be a significant difference between models. Some offer skipping and playback functionality, while others won't. Depending on what you want in a shower speaker, you'll need to spend time considering this. If you just want a simple speaker, then this won't be too much of an issue.
How do I connect to a Bluetooth shower speaker?
Connecting a Bluetooth shower speaker to a mobile device is done exactly the same way as connecting to any other device. The process is straightforward and only requires a few simple steps. These are:
Turn on the Bluetooth speaker and put it into pairing mode.
Go to your phone or other audio device's 'Settings' menu and click on Bluetooth.
Once this has been enabled, scroll to the 'Other Devices' section and pick the Bluetooth shower speaker.
Once 'Connected' appears on your screen, you can start streaming audio and calls through your speaker.
As soon as you've connected your device the first time, it should pair automatically in the future. However, this can depend on the model you're using. In any case, it should only take a few seconds to reconnect, so this shouldn't be an issue.
Safety Considerations When You're Using a Shower Speaker
While shower speakers are designed to be as safe as possible, there's always a minor danger involved, as you're using an electronic device next to flowing water. However, the majority of the danger comes down to people making mistakes. That means there are some things you should keep in mind to help ensure your safety.
For instance, you shouldn't use the speaker while you're charging it. Even though the speaker is waterproof, the active electrical connection you're plugged into is not. If you try to charge while in the shower, you create a significant shock potential, risking your device, the power source, and even yourself. Always charge the device away from any water source. Once it is charged, you can safely take it into the shower.
Rechargeable devices should also be kept away from direct sunlight. That's because the sun can damage rechargeable lithium-ion batteries. If they get hot enough, they can explode, so be careful where you leave your device. While modern devices have built-in safety features to prevent damage, it is best to always be cautious.
The Ingress Protection (IP) rating is also a factor in choosing a shower speaker. That's also the case for any electronics that can be used near water. The IP rating defines how well a device can put up with water and moisture. The better the rating, the better the speaker should perform, and the safer it is.
It's also recommended that you avoid making any repairs on the device yourself. That's because electronics can be dangerous, and can be easily damaged. If your shower speaker needs to be repaired, it's worth hiring a professional or contacting the manufacturer for further advice.
Conclusion
There are a lot of contenders for the best Bluetooth shower speaker, with personal preference being somewhat of a driving factor. However, the Donerton IPX7 stands out quite significantly compared to its competitors.
Though you'll have to spend a decent amount of time setting it up, which is the main negative factor compared to alternatives, it should work like a breeze after that. Any minor setbacks that you have after that should be drastically outweighed by the benefits of this remarkable design. The sound quality should be more than enough to meet your needs, and the backlit design and colors make it much more visually appealing than others. Now your showers won't have to be so boring!