Blocking 'No Caller ID' Calls On iPhone: What Are Your Options?
Calls that appear as 'No Caller ID' typically come from telemarketers, spammers, or hackers who want to fetch your personal information. While it's true that some people keep their caller IDs hidden for privacy and security reasons, in most cases, it's the fakers. So, how do you block 'No Caller ID' calls on your iPhone?
The best way to block anonymous calls is by using your cell carrier's call-filtering services. You can also use the 'Do No Disturb' feature or the 'Silence Unknown Callers' option to hide the calls as they come in. Alternatively, save a dummy contact named 'No Caller ID' and then block it.
You can never be sure whether you're dealing with a spammer when a call comes in with no caller ID. And let's face it — things get quite frustrating if a spam call comes in right when you're anticipating a job offer or a call from an important client. So, let's get into the details and review your options for blocking unknown callers.
Can You Block 'No Caller ID' Calls?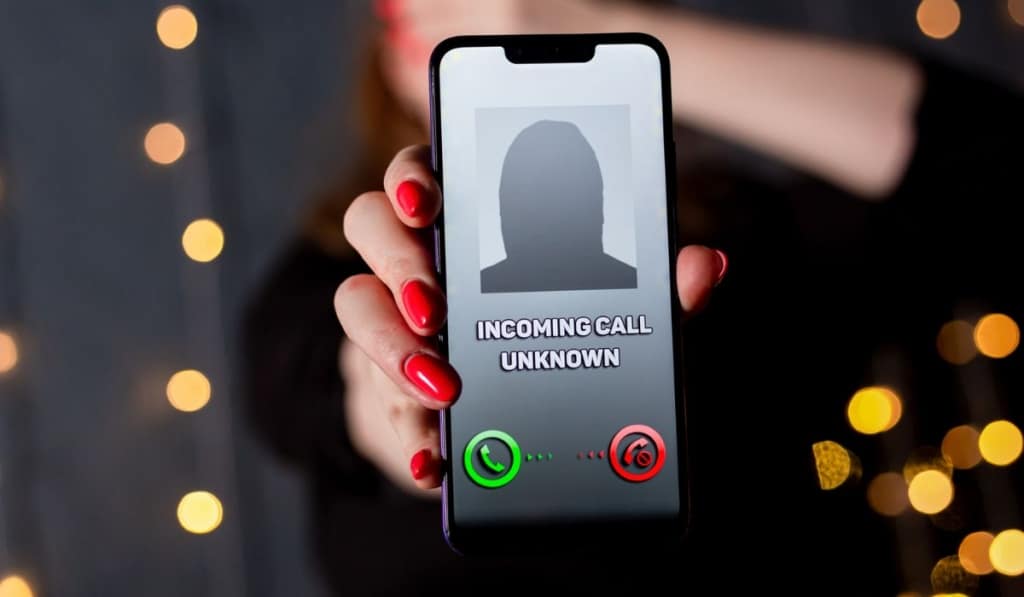 Unfortunately, you can't easily block 'No Caller ID' calls using the basic features on your iPhone. However, you can silence them to at least prevent them from interfering with your day. The best way to block unknown calls is to leverage the call filtering services of your cell service provider.
Most cell phone carriers have call-blocking features as part of the plans they offer and can simply enable them on your request. This way, you'll steer clear of the tricks of spammers, hackers, salespeople, and realtors who get unwitting people to answer their annoying calls.
How to Block 'No Caller ID' Calls on iPhone
These are the practical ways you can stop 'No Caller ID' calls from interrupting you on your iPhone:
Use the 'Do Not Disturb' Feature
The 'Do Not Disturb' feature is a convenient mode that completely silences your iPhone, so you don't get any calls, messages, and app notifications.
Here's how to find and manually activate the feature:
Open 'Control Center' by swiping up from the bottom of your unlocked screen. On iPhone X or later, swipe down from the upper right corner of the screen.

Tap the Crescent icon to activate Do Not Disturb.

Hold the Crescent icon for 3 seconds to open more customization options.

Tap 'Allow Notifications' and select 'People.'

Tap 'Calls From' and select 'No One,' 'Favorites,' or 'All Contacts,' according to your preferences.
If you allow calls from your contacts only, you won't get any other incoming calls. Please note that this may include important calls from people who aren't on your contact list.
If your iPhone runs iOS 12 or older versions of the software, here's how to activate 'Do Not Disturb:'
Launch the Settings app, scroll to 'Do Not Disturb,' and tap on it. Once you've enabled it, a crescent icon appears in your status bar, and the toggle turns green.

Open more options by tapping 'Allow Calls From.'

Select 'All Contacts.'

Navigate back to the Home screen.
You can also schedule the feature to activate at specific times every day, such as when you're working out, sleeping, or at work. This way, you won't get irritating calls when you can least tolerate them.
Here's how to schedule 'Do Not Disturb:'
Launch the Settings app, then go to 'Focus.'

Tap 'Do Not Disturb' and turn it on.

Under the 'TURN ON AUTOMATICALLY' heading, toggle on the 'Schedule' button.

Set your preferred 'From' and 'To' hours and the days of the week.
You can also tap 'Add Schedule or Automation' and choose when the feature turns on, depending on the time, location, or app you're using.
Enable the 'Silence Unknown Callers' Option
All iPhones running iOS 13 or later have a 'Silence Unknown Callers' option, which is a unique feature that directs all unknown calls to your voicemail. While your iPhone won't ring if it gets a call with no caller ID, it'll still record the call in the 'Recents' section of your phone App.
Here's how to activate 'Silence Unknown Callers' on iPhone X, 11, 12, 13, or later:
Launch the 'Settings' app.

Scroll through the menu and tap 'Phone.'

Navigate to 'Silence Unknown Callers' and tap on it.

Toggle the radio button to the right to activate the feature.
Create a Contact to Mimic Unknown Callers
As another option, you can create a new contact and name it 'No Caller ID,' then add it to the blocked contacts list so that any similar call doesn't get through.
Here's how to do this cool trick:
Open the Contacts app and tap the '+' icon to create a new contact.

Enter 'No Caller ID' in the First Name field.

Tap 'Add Phone' and enter '000 000 0000' as the phone number.

Tap 'Done' to save the contact, then exit to the Home menu.

Go to Settings, then tap 'Phone.'

Tap 'Blocked Contacts,' and select 'Add New.'

Select the contact you've labeled 'No Caller ID' from your contact list.
Since you've added 'No Caller ID' to your list of blocked contacts, any call with that label will go straight to your voicemail and won't interrupt you.
Use Your Cell Carrier's Caller ID Services
Your iPhone allows you to silence unknown calls or accept only calls from your contacts. But the best way to block calls with no caller ID is through your mobile service provider.
For example, AT&T offers two plans for their Mobile Security and Call Protect service. The free plan has limited features, but the Plus version with more protection goes for $3.99/month.
Other providers like Verizon, Sprint, and T-Mobile have affordable plans to block scammers and other unwanted calls.
Register With the National Do Not Call Registry
You can also block unknown calls from U.S. government officials if you register your mobile number with the National No Call Registry. Call 1-888-382-12222 or visit www.donotcall.gov for more information.
How Do You Find Out a 'No Caller ID' Number?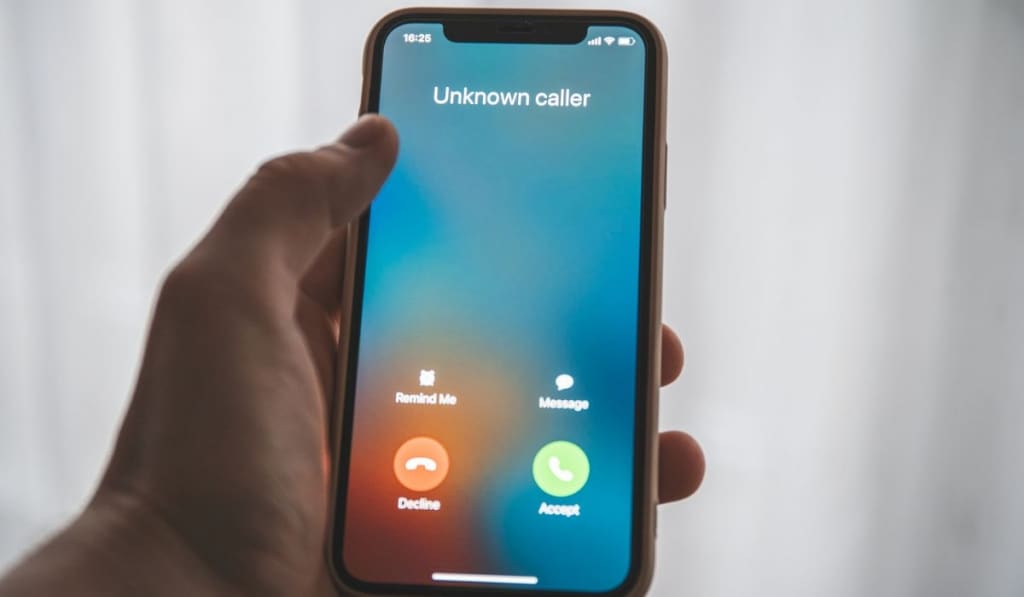 Here are some practical tips and tricks for preventing scam callers from remaining anonymous under the 'No Caller ID' label:
Dial *69 or *57 to Trace the Caller
The simplest trick a person can use to hide their number and clutter your call log with mysterious calls is dialing *67. Likewise, one of the simplest ways to trace them yourself is by dialing *69 — if your cell provider offers the service.
The perk in this is that you can get the phone number of the hidden caller and the exact time they called you. Once you've fetched the number, you can then block it from your Settings app to stop the caller from nagging you.
You could also call them back then and there and tell them point-blank to back off. While they might at least stop calling, don't expect them to give you any information or remove you from their list.
Another way to track anonymous callers is by dialing *57, which is a call tracing service meant to protect you from harassment and other malicious behavior. With this option, your cell carrier logs the call in a special way, and it allows authorities to easily locate the unknown caller and arrest them if they're harassing you.
If you feel an anonymous caller keeps contacting you even after you've dialed *69, you can switch to *57. However, keep in mind that most cell providers charge extra for *57 or *69 calls.
Contact Your Cell Service Provider
If you need urgent help with a consistent spammer, feel free to contact your service provider for caller ID services. They might help you figure out who's placing the anonymous calls without asking you to pay for a call filtering subscription.
Once you have the number, you can Google it just like you'd do with an image search. Type the number into Google's search bar to determine if it's been reported previously.
As it turns out, people on forums often share stories of spam calls, and Google can show you the numbers of scammers they've posted. You may also find that the number appears on a company website, meaning it's likely from a legitimate company.
Please note, however, that caller ID spoofing is still a major problem, and clever criminals often disguise themselves behind company numbers.
For example, some scammers once spoofed Apple's Customer Support number and tricked lots of iPhone users into thinking there was a data breach.
Use a Third-Party App
You can find an app for almost everything these days (within reason), and there are dozens of apps for identifying anonymous callers. Two of the most popular apps are TrapCall and TrueCaller.
TrapCall forces a caller to identify themselves before letting their call go through. It also tells you the numbers of anonymous callers in real-time and can automatically block spam calls for you. However, it won't notify you when it blocks a call.