Can You Use a PS4 Power Cord For PS5?
You've had your PS4 for years, and goodness knows you have plenty of extra bits and baubles lying around. Now, you're getting yourself a PS5. It's quite the upgrade and, to be honest, one that is worth making. The PS5 rights a lot of the PS4's wrongs. The upgrades you get are absolutely significant: up to 3.5Ghz with the CPU, 36 CUs at 2.23GHz and 10.3 TFLOPs of GPU, 16GB of memory, custom 825GB SSD of internal storage space, an external NVMe SSD slot, the ability to play ultra-HD Blu-ray, and video output of 4K at 120Hz/8K. 
It might not be the most powerful console out there, but the PS5 marks a major upgrade from the PS4. There are some drawbacks to upgrading though. While the PS5 is backward compatible with (only) PS4 games, a lot of the accessories don't carry over. And if you play a PS4 game, you're forced to use the PS4's Dual Shock controller, not the PS5's Dual Sense controller.
There's another big drawback: The PS5's power cable is remarkably easy to break. I'm honestly not a fan of it, as someone who has young children who think cords look cool to play with. The fragility of this cord will probably require you to replace it at some point. If that happens, will you be able to use your old PS4 power cable? Do PS4 and PS5 have the same charger? Or are they different? I started digging into this issue after I upgraded to the PS5, and I was intrigued by the answers I got. Allow me to share them with you.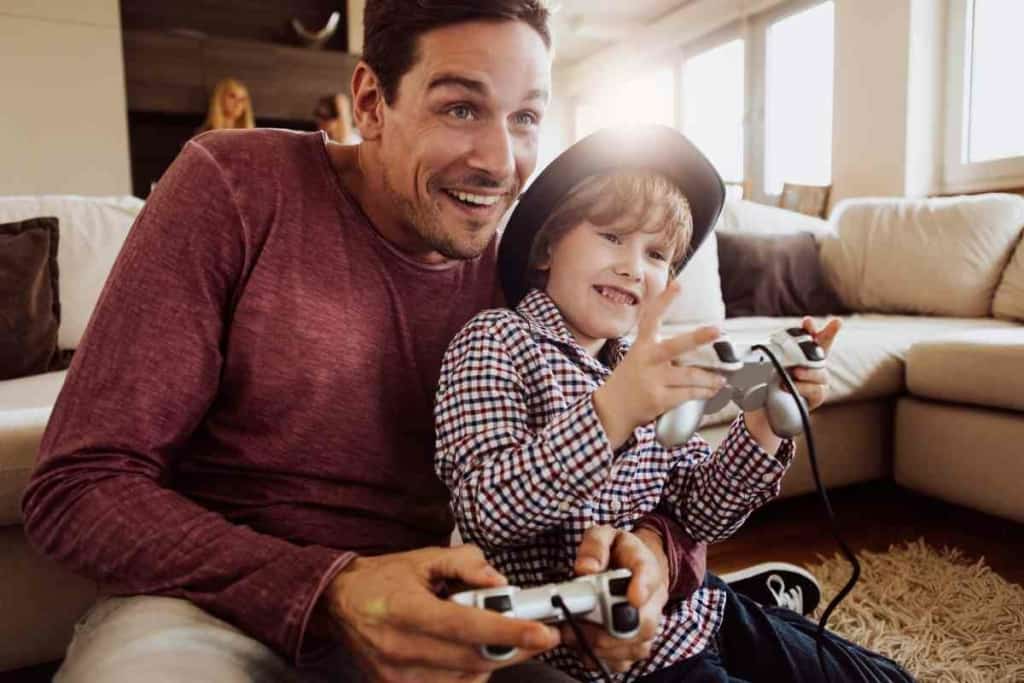 Can You Use a PS4 Power Cord For PS5?
You can use your PS4's power cord for your PS5. It is also interchangeable with the power cord from the PS3, PS3/PS4 Slim, Xbox Series S, Xbox Series X, and Xbox One S/X. Any of these cords are compatible with both the stand PS5's 350 watts and the Digital Edition's 340 watts.
What power cable does the PS5 use?
Is it any different from other PS models?
Can you use the same one as you would on the PS4 Slim? Is a power cord included in the PS5 package?
Are there replacements that offer longer footage?
Read on to learn more about using a PS4 power cord with your shiny new PS5.
Does the PS5 have a power cord?
Without a power cable and adapter box, the PS5 is useless.
You need the cord and the brick to connect and play your PS5.
You will get these in the same package as whichever PS5 you purchase.
They are indeed essential.
What power cable does the PS5 use?
The PS5 runs on the AC adapter power cable with the figure-8 design.
This is actually known as the C7 connector, but it is also known as a "figure-8", "infinity" or "shotgun" connector due to the way it looks.
This cable is used for many electronic devices that use a lot of power.
The standard size for the one that comes with the PS5 is 3 feet, but replacement models from third-party manufacturers can give you exponentially more length.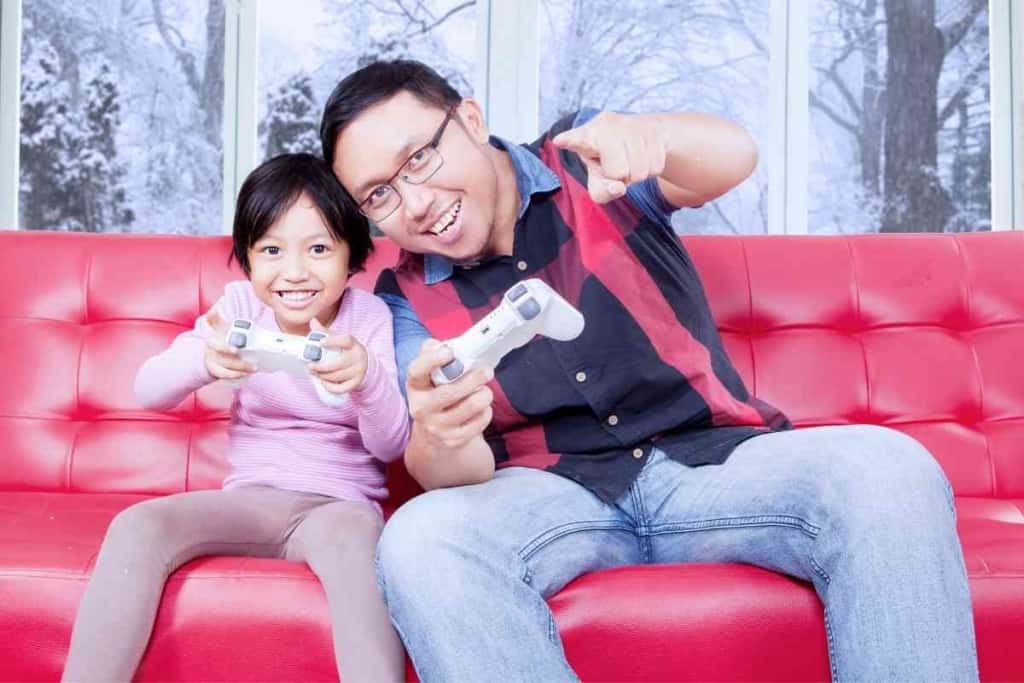 Can I use a different power cord for my PS4?
If you want to use a replacement cord for your PS4 to give it more length, you are able to do so.
As long as you are using a C7 connector cable, you should be able to make it work.
You will want to find a reputable aftermarket manufacturer to buy from, and if you're going to also use it with your PS5, you need to make sure it can dish out 10 amps.
You can use a C7 connector that hasn't been squared off like the one the PS4 and PS5 use, but it really is best to stick with the squared-off design for a full fit.
Which replacement cord is the best for a PS5?
The replacement cord I prefer is the TPLTech C7 power cord.
Lengths for this cord range from the standard 3 feet all the way up to an impressive 15 feet.
And you won't spend more than $12 on it, which is a huge bonus.
With 125 volts and 10 amps, this power cord matches up perfectly with what you will need for your PS4 or PS5.
On top of that, with this cord, you get voltage protection, short circuit protection, and protection against overheating.
It is indeed a safe option that will keep your PS5 working in top form.
How many amps of power does my PS5 get?
Your C7 power cord needs to supply 10 amps of power to your PS5.
Any C7 connector cable must be able to do that.
Anything less and you won't be able to enjoy any gameplay on your PS4 or PS5.
Does Sony sell replacement cables for the PS5?
At this time, Sony does not sell replacement cables for the PS5.
This means that you will have to look for aftermarket options like the one made by TPLTech.
If for any reason your power cable came to you damaged, you will need to contact Sony and let them know what is going on.
It should be covered under warranty as a manufacturing defect.
Still, it is worth it to have an extra C7 connector cable sitting around, just in case you need it.
Closing Thoughts
The PS5's C7 power cable is a fairly standard design that can be interchangeably used, even with some Xbox models.
Just swap it around as needed.
Your PS4's C7 can deliver the 10 amps your PS5 needs, and they're essentially the same cord.
This is just one of the numerous benefits of upgrading to the PS5.