Can A PS4 And PS5 Use The Same Account?
New owners of a Sony PlayStation 5 can rejoice far and wide for you have the absolute latest and greatest in home entertainment technology.
But wait, what about your PS4 account? Have you just lost decades of Account building with this upgrade or can your PS5 use the same account as your PS4?
Can A PS4 And PS5 Use The Same Account?
You can use the same account with your PS5 that you did with your PS4. You can keep tallying up Trophies and your account level for the foreseeable future. Some games even support cross-console purchase which means you can purchase through the store and play on both your shiny new PS5 and your PS4.
Of course, the PS5 is updated to be a far more powerful machine than the PS4.
It's evident in the performance of the system with loading speeds and internet connectivity, but also with improved support for higher fidelity graphics like ray-tracing.
In some cases, you can even purchase a PS5 upgraded version of games you already have in your digital library.
If you see the option, don't skip on re-experiencing your favorite games with improved performance and graphics.
You may be able to even get an upgraded version of games you own on disc.
Here's a list of games with free PS5 upgrades:
Assassin's Creed: Valhalla
Borderlands 3
Bridge Constructor: The Walking Dead
Bugsnax
Control (Ultimate Edition)
Crash Bandicoot 4: It's About Time
Cyberpunk 2077
Dead by Daylight
Destiny 2
Dirt 5
Final Fantasy XIV
Hitman 3
Immortals Fenyx Rising
Marvel's Avengers
Mortal Kombat 11
Nioh 2
No Man's Sky
Outriders
Puyo Puyo Tetris 2
Resident Evil Village
Spider-man: Miles Morales
Subnautica
The Elder Scrolls Online
The Pathless
Tom Clancy's Rainbow Six Siege
Watch Dogs: Legion
Werewolf: The Apocalypse
Yakuza: Like a Dragon
How Do I Use My PS4 Account On PS5?
The first thing you will need is your PSN email and password.
I know that seems obvious, but I can't even count the number of times I've heard of friends forgetting their PSN account details.
You only use it every so often and never really sign in again.
It's one of the times convenience can be a little bit of a nuisance.
Don't worry. If you've forgotten your PSN details, it's pretty easy to get it back.
Just go to your account details on your PS4.
You won't be able to access any important information, but you should be able to see which of your emails you used.
Once you know the email, go to the PlayStation Network website and attempt to sign in.
You can use the Forgot your password? option below the sign-in forms to use the password recovery system.
This will walk you through an email verification process that will send you the link to change your password.
With your account details ready to go, turn on your new PlayStation 5.
During the setup process, it will ask you to sign in to your PSN account.
Use the same email and password to sign in that you used for your PS4.
You have now successfully signed in your PS4 and PS5 to the same PSN account.
You will now be able to access PS5 upgraded versions of games you already have in your digital library.
You can also purchase upgraded versions that do not offer free upgrades.
Here's the shortlist of games with a PS5 upgrade for purchase:
Blood & Truth
Days Gone
Firewall: Zero Hour
Ghost of Tsushima
God of War
Ratchet & Clank
Rocket League
Shadow of the Colossus
Star Wars Jedi: Fallen Order
Tom Clancy's The Division 2
Zombie Army 4: Dead War
Call of Duty: Black Ops Cold War
Tony Hawk's Pro Skate 1 & 2
Advantages To Using The Same Account On PS4 And PS5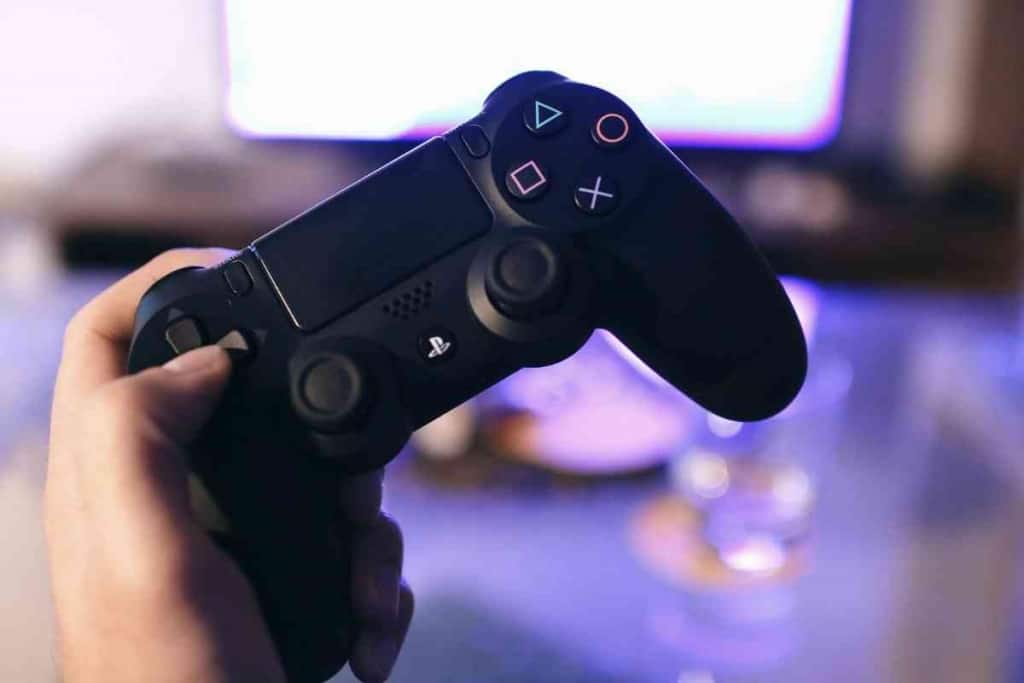 Aside from the clearly stated advantage of the PS5 upgraded edition of games, you will also be able to play cross-play games together with friends or family who play on your PS4.
In an era where split-screen co-op is all but dead, having two consoles that can play together is the closest thing you can do.
For the time being, you will be able to purchase new games that can now be played on both consoles with a difference in gameplay quality and graphics.
That's a huge way to save money for families that game together.
Using the same account for both consoles allows you to continue building up the legacy of your gaming career that's held in your PSN account. All those years of trophies and levels can just keep ongoing.
There aren't any real-life rewards for gathering trophies besides other gamers' respect, but it's something you'll want to keep.
Here are the advantages in quick take:
Save money on select cross-platform games
Continued account progress (trophies, account level)
Same digital game library
1-Yearly PSN subscription for two consoles
Access to PS5 upgraded versions of games
Friends list carries over
Connected accounts carry over (Facebook, Twitter, Twitch, etc.)
There are no cons to using the same account for your new PS5 console.
I always recommend sticking with the same account when it comes to console upgrades.
Even when discussing Xbox, I would recommend sticking to the same account when switching from the Xbox One to the Xbox One X.
Even though there is a decent-sized list of reasons why keeping the same account is just a better idea, the top reason is to maintain your accounts friend's list.
Reconnecting to friends you've met online is incredibly difficult, even more so when using a new account name.
It's no big deal to add the friends you know in person.
Friends who met online, however, may only play a specific game at certain times and only knows you by your Gamertag.
These friendships are always sorely missed when they are lost.
What's the harm and trying to keep the connection just a little bit longer.
Should I Make A New Account For PS5?
I would never recommend creating a new account for a console unless you have never had one.
There are far too many benefits to a continued use account, especially when upgrading between console generations.
If you've never owned a PlayStation before, then by all means you need to make a new account.
In fact, you won't be able to do anything without it. For the PlayStation veterans, stick with your primary account always.
It may be tempting to make a new account to start with fresh stats in CoD: Cold War, but the account data lost on top of those game statistics is too large.
Your friend's list, trophies, purchased games, account level, payment information, and everything else associated with your account is wiped as well.
It's far more convenient to use your existing account.
It's also helpful when dealing with Sony representatives to show your customer loyalty.
IF you've suffered an account ban for some reason, I can't give you recommendations.
You can make a new account, but there's no guarantee Sony won't find out and block your new account as well.
I would tell you to reach out to Sony and attempt to make amends.
Even if you feel you have done nothing wrong, it doesn't hurt to be polite and ask how to reinstate your account.
I will state it just one last time, always stick with your existing PSN account, especially when upgrading console generations.