Do PS3 Bluetooth Headsets Work On PS4?
This post may contain affiliate links. As an Amazon affiliate, I earn from qualifying purchases.
Saving money by using equipment you already own can help to ease your transition to a new console or computer.
Especially if your old equipment wasn't cheap.
If you've just recently picked up a PS4, you might not be too keen on spending money on a new headset.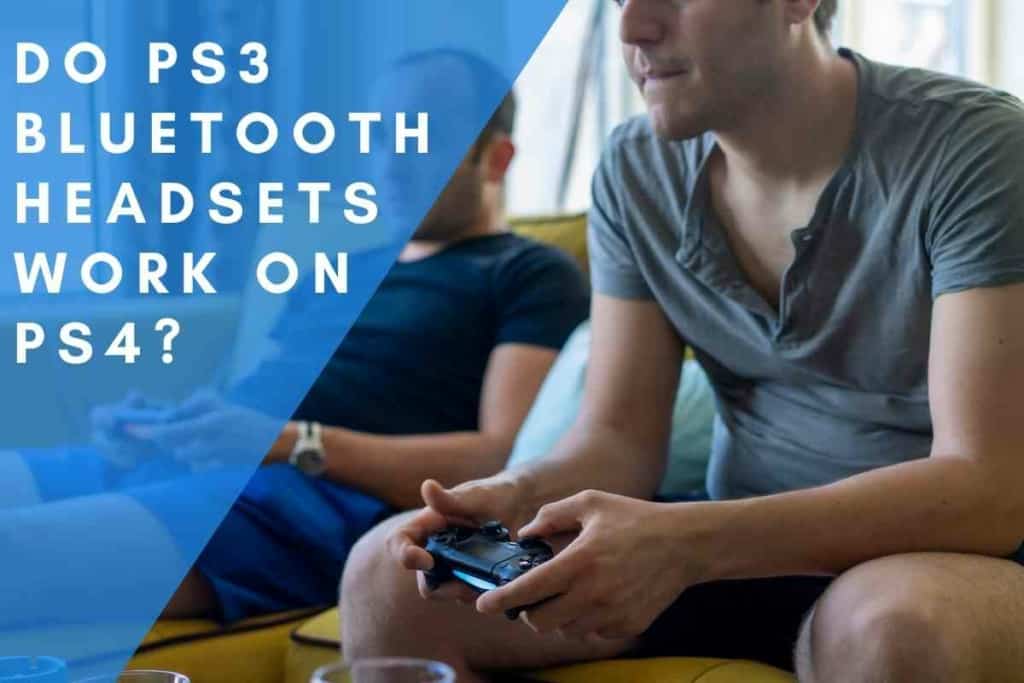 Do PS3 Bluetooth Headsets Work On PS4?
Most Bluetooth headsets purchased for the PS3 will work on the PS4, especially if you purchased your headset after the release of the PS4. As convenient as Bluetooth headsets are, I recommend that you use a headset with a USB dongle as it does not interfere with the controller connection.
While it has not always been true that PS3 Bluetooth headsets work with PS4, headsets made after the release of the PS4 are typically designed to be paired with either the PS3 or PS4 and sometimes other Bluetooth compatible devices as well.
What might be of even more interest is that even some wired headsets can be used with the PS4 as long as you purchase an adapter.
Headsets that feature the standard 3.5mm audio jack are already compatible and can be connected to your PS4 by plugging the audio jack into the PS4 controller.
If you are using a wired headset with in-line volume controls or other equalization features, you may need to adjust the settings the first time you plugin.
As a side note, a PC gaming headset with Bluetooth compatibility is not guaranteed to be compatible with the PS4.
While PC headsets can often be available with higher quality audio drivers, they are usually designed to work specifically with PCs and Laptops.
Even if the headset comes with a USB dongle for audio connection, it is most likely not compatible with your PS4.
Can I Use My PS3 Bluetooth Headset On My PS4?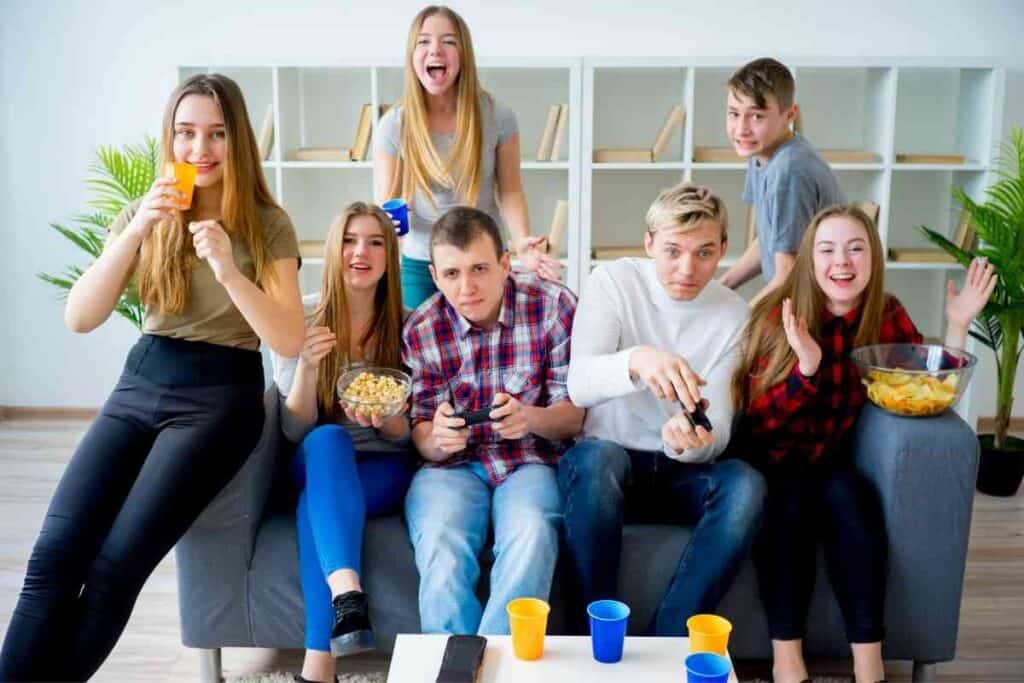 Not all headsets are created equal.
If you own a Bluetooth headset that was manufactured before the release of the PS4, it may not be able to pair with your PS4.
This is because the software was not designed to interact with Sony's upgraded software in the PS4.
Some of these devices were given updated firmware(the programming that allows the headset to speak with the console) to allow them to work with PS4 consoles.
There are a couple of ways to see if your Bluetooth headset will work with the PS4:
Buy a Bluetooth headset with the 'PS4 compatible' markings
Try pairing your Bluetooth headset with your PS4
Look for online reviews that verify your headset will work when paired to the PS4
As I have already stated, most gaming headsets released after the PS4 will have a marking that shows they are compatible.
Sony-branded gaming headsets are most likely compatible with the PS4.
Other brands can be a bit more of a toss-up.
I would recommend doing a quick search on your exact model of the headset to see if it is compatible.
If you have the headset in your physical possession, it doesn't hurt to try and pair it to your PS4 console.
The worst that can happen is that it will not pair or have faulty audio.
For those attempting to use a wired PS3 headset with a new PS4, you'll find that all you need to do is plug in the 3.5mm audio jack into the PS4 controller.
You may experience audio difficulties like low volume and poor microphone quality.
Check your headset for any in-line controls to adjust what you can.
Sometimes the audio settings can be fixed through your PS4 settings.
However, most audio problems that occur from older headsets are not fixable without a software update from the manufacturer.
You may wish to purchase a new headset.
What Headsets Can I Use With My PS4?
There are so many headsets available for gaming consoles, smartphones, PCs, iPhones, iPods, tablets, and just about every smart device there is.
These headsets are not universally compatible with every other device despite the fact that they may all be Bluetooth.
In the early days of the PS4, Bluetooth headsets were likely to not work with the PS4.
Since then, compatibility has been improved with software fixes and third-party partnerships.
I would recommend that you purchase a headset with a USB dongle as the PS4 controllers use the Bluetooth connection.
While Bluetooth is a strong type of connection, multiple devices in close proximity can cause signal clashes, even if it is rare.
There are also audio differences between the types of connections.
If you want the best quality headsets available, you won't be using a Bluetooth connection.
Devices like the Astro Gaming A50 use a wireless dongle to handle radio frequency transmissions.
This allows for a greater audio quality that doesn't interrupt other signals in the air.
It also allows for higher fidelity audio and surrounds sound features that are a step above Bluetooth offerings.
Some of the best wireless headsets for PS4 include:
Astro A50 Wireless
HyperX Cloud Flight
Steel Series Arctis 7
Razer Thresher Ultimate
Logitech G733 Lightspeed
All of these headsets use a USB dongle for radiofrequency pairing.
The signal is stronger and offers better audio clarity.
Here's a quick list of Bluetooth headsets that are compatible with PS4:
Sony Interactive Entertainment's Playstation Pulse 3D
Turtle beach Stealth 700
Bose QuietComfort
Keep in mind that only the Pulse 3D is supported directly by Sony.
Bluetooth connections are not impossible for the PS4, but they are significantly more complicated.
The firmware installed on Bluetooth headsets is not typically designed to interact with Sony's PS4.
How Do I Connect My Bluetooth Headset to My PS4?
So now that I've simultaneously told you that you can connect your Bluetooth headset to your PS4 and that you shouldn't, it's time to talk about how.
First, let's get one vital part of the conversation out of the way.
There is a work-around that will allow you to pair almost any Bluetooth headset to your PS4.
It will require you to make an extra purchase.
With a Bluetooth adapter dongle, you can pair any Bluetooth headset you want with your PS4.
Keep in mind that doing so may result in lower-quality audio playback and microphone recording.
Most Bluetooth adapter dongles for the PS4 will cost you around $30.
As there are many different companies who manufacture this small part, you just need to check the reviews for device performance.
Once you have the adapter and it's plugged into your PS4, you are ready to pair your headset.
To pair your Bluetooth headset:
Make sure your Bluetooth headset is powered on and in pairing mode.
Power on your PS4.
Select 'Settings'; then 'Devices'.
Now, select 'Bluetooth Devices'. 
Your PS4 will begin automatically detecting available Bluetooth devices.
Once the list of unconnected devices shows your headset, select it.
If the device is connected properly, the icon next to the device name will turn green. Some devices such as the SteelSeries Arctis 7 may require that you perform an authentication process such as inputting a passkey.
Congratulations, you should now be successfully paired to your PS4.
Startup a game or play a video through your PS4 console to make sure the audio settings are good enough.
I would even recommend going to your device settings and performing a microphone check as well.
It's better to know about audio issues before you need to rely on in-game communication.
Keep in mind that some Bluetooth headsets will not work properly or provide full functionality when connected to a PS4 rather than a smartphone or PC.
This is not a sign of malfunction, but instead a sign of firmware compatibility issues.
If you want to make sure that it is not an issue with your headset, un-pair your Bluetooth headset from the PS4 and attempt to connect it to either your smartphone or PC.
If the audio is clear on one of these devices but not your PS4, it is likely that the firmware does not support PS4 connections.