Can You Use Bose Headphones On PS4
Bose headphones are popular and the PS4 is one of the most popular gaming devices. But can Bose headphones connect to a PS4?
Bose headphones can be connected to the PS4 gaming system through BlueTooth. The noise-canceling properties are preferred by frequent gamers. Bose BlueTooth headphones have either built-in or separate boom microphones, but another microphone of higher quality can be purchased if preferred.
If you have Bose headphones and a PS4 gaming system, they are easy to use together. All you need to do is connect them properly. Keep reading to find out how to do so.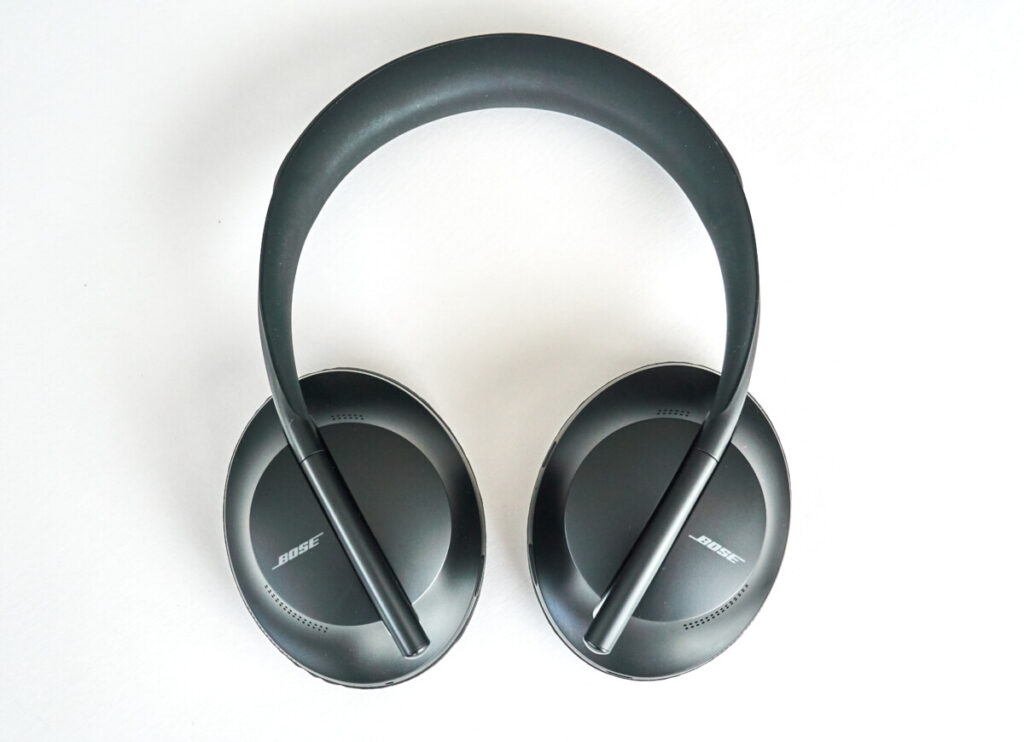 Can Bose Headphones Be Used with a PS4?
Bose headphones can be used with a PS4. Bose headphones are preferred by most gamers because of the quality of sound they produce and their noise-canceling capabilities.
Frequent gamers enjoy using Bose headphones because of the features they have available. Two common Bose headphones features are Quiet Mode and Aware Mode. When you turn on Quiet Mode, all outside noise is canceled, and you can only hear your music or the sound coming from your game.
When you leave the headphones on Aware Mode, you can still hear some background noises, but will still enjoy the sounds from your game.
Most Bose headphones are wireless and connect to various devices through Bluetooth. The PS4 is compatible with Bluetooth, so Bose headphones can connect to a PS4.
If you want to communicate with other players while playing a game on your PS4, you are in luck. Most Bose headphones, especially wireless ones, have built-in, high-quality microphones.
However, if you have used your Bose headphones in the past and want to use a higher-quality microphone, you will have to purchase an inline microphone and connect the devices through a QC25 or QC35 cable.
How to Connect Bose Headphones to PS4
It is easy to connect Bose headphones to your PS4 through Bluetooth. All you have to do is:
Ensure Bose headphones and PS4 are turned on and in Pairing Mode
Open PS4 settings.
Click on Devices.
Click on Bluetooth Devices. The PS4 will then search for available Bluetooth devices.
Click on Bose headphones to finish connecting the two devices.
You can follow the same steps to connect Bluetooth speakers to your PS4.
In the PS4 Bluetooth settings, the connection status of various Bluetooth devices will be available. If you see that your Bose headphones are "Connected," then you can start playing your games. You can test the microphone of your Bose headphones in the microphone settings on your PS4.
If there are difficulties in connecting your PS4 to your Bose headphones, disconnect other Bluetooth devices that are connected to your PS4 or the headphones. For example, if your phone is connected to your Bose headphones, the connection is busy and they can't connect to your PS4.
If disconnecting various Bluetooth devices doesn't allow your PS4 and Bose headphones to connect, turn them off. Wait for them to reset, then put them in pairing mode again. This should fix the issue.
Best Bose Headphones to Use with PS4
Any Bose headphones that you own will work well for gaming as they produce amazing sound and most are noise-canceling, but one stands out amongst the crowd: the Bose QuietComfort 35 Series 2 Gaming Headset.
The Bose QuietComfort 35 Series 2 Gaming Headset is one of Bose's only gaming headsets. While most Bose headphones have built-in microphones, this one has a boom mic that connects to these over-the-ear headphones. It is removable, so you can use this gaming headset as normal headphones when not gaming. The removable boom mic can be put in the bottom of the left or right ear cover, so you can pick the side you prefer.
The Bose QuietComfort 35 Series 2 Gaming Headset costs $329. They are comfortable to wear and made of high-quality materials, so you won't have to stop gaming to give your ears a break. They are noise-canceling so you can immerse yourself in the game.
If you don't want a gaming headset but still want to use Bose headphones alongside your PS4, purchase the Bose Noise Cancelling Headphones 700 or the QuietComfort 45 Noise Cancelling Smart Headphones. They both have built-in microphones and cancel background noise.
Bose also makes quality earbuds if you don't enjoy wearing over-the-ear headphones. Which headphones you purchase will vary depending on your budget and personal preferences. You can test out Bose headphones at most stores that sell them, so you can purchase the best pair.
Although Bose headphones and the PS4 are manufactured by different companies, they are compatible.
Both Bose and Sony want their devices to be used with many others. Sony knows that gaming headphones are important to gamers. Most gamers won't purchase a gaming system that isn't compatible with their gaming headphones. The same applies to headphones and gaming systems.
People become irritated if their devices are unable to connect to other devices they have, so Bose headphones and the PS4 are compatible. The PS3 and PS5 are also able to connect to Bose Bluetooth headphones. If you don't have Bluetooth Bose headphones, the PS4 does have a headphone jack that you can use instead.
The PS4 is a quality gaming system that many people enjoy using. Two great systems need to be used together so the gamer has a wonderful experience.
You don't have to do much to connect Bose headphones to a PS4 gaming system. This means that even if you are only gaming for 30 minutes to an hour, connecting your headphones is worth the slight hassle.
After you pair your Bose headphones to your PS4 for the first time, they will automatically connect when the PS4 is turned on and the headphones are in range. If they don't connect immediately, you can go into Bluetooth settings and connect them.