Can Your AirPods Get Hacked?
Today, listening to music is becoming quite interesting as more advanced gadgets have emerged to bring music closer to you. An overwhelming majority of people have shifted to the latest devices like earphones, headphones, and Airpods. They enable them to listen to the music of their choice without filling the surroundings with sounds from loudspeakers.
These gadgets are equipped with mini speakers and can be used directly into their ears without connecting to other equipment. Among the most used gadgets are the Earpods and Airpods.
However, unlike Earpods, Airpods are more appealing and have become more popular. Airpods are stylish, convenient, wireless, and use Bluetooth to connect to nearby devices. Listening to audio has never been this convenient as these wireless Airpods effortlessly pair with devices, and their sounds are extremely clear. Since they made their debut in the market, they've emerged as one of the most demanded accessories today.
How do Airpods Work
Airpods are wireless earphones manufactured by the Apple company and designed to operate with an iPhone and an iPad. However, since they use Bluetooth to connect with other gadgets, you can still use them with almost any other device, including computers, smartphones, and Apple TV.
One of the remarkable features of Airpods is how they enable users to listen to conversations even in very noisy environments. They have a feature known as Live Listen, which makes sounds crystal clear. Whenever the Live Listen is activated, it stays active until the Airpods are disconnected from the gadget.
To connect your Airpods to your iPhone, you need to open the integrated charging case, keep it close to your phone, and press 'Connect' on the screen. Always ensure the Bluetooth is activated on your iOS device.
After connecting the Airpods to the gadgets linked with your iCloud device, it will instantly acknowledge other devices attached to it, including iPads, iPods, Macs, Apple, and others.
This effortless compatibility between the Airpods and Apple's devices is made possible by the new Apple W1 chip, which offers better wireless for superior connection and enhanced sound.
Features of Airpod
Airpods are available in two various versions: The first version, which is the original version, made its debut in 2016, and the second version was released in 2019. Although their physical features are almost the same, they have a few differences, which include:
The first version uses Apple's primary W1 chip, while the latest version is built around the recent H1 wireless chipset.
Unlike the 2016 version that uses a cable to charge the battery, the latest Airpod version provides optional charging but at an extra cost.
But these two Airpods versions also have some features in common, which include:
They have an accelerometer that helps detect gestures, optical sensors to sense if they are inserted in your ears, and microphones for making and receiving phone calls. They start working immediately you put them in and automatically stop the audio when you remove them.
You don't need to move around with a charger since Airpods have a charging case that has an inbuilt battery and works as a portable charger to ensure they are operating all day. Their batteries can store power for more than a day as long as they are fully charged. However, the latest Airpod version offers an extended battery life on a single charge.
Airpods get charged by putting them in their integrated case. For the wireless Airpod case, charge the case through a Ql-certified charging mat. If you want to extend your Airpods battery life, you can utilize one Airpod for listening to music or talking on the phone as you leave the other one to charge and alternate between each one.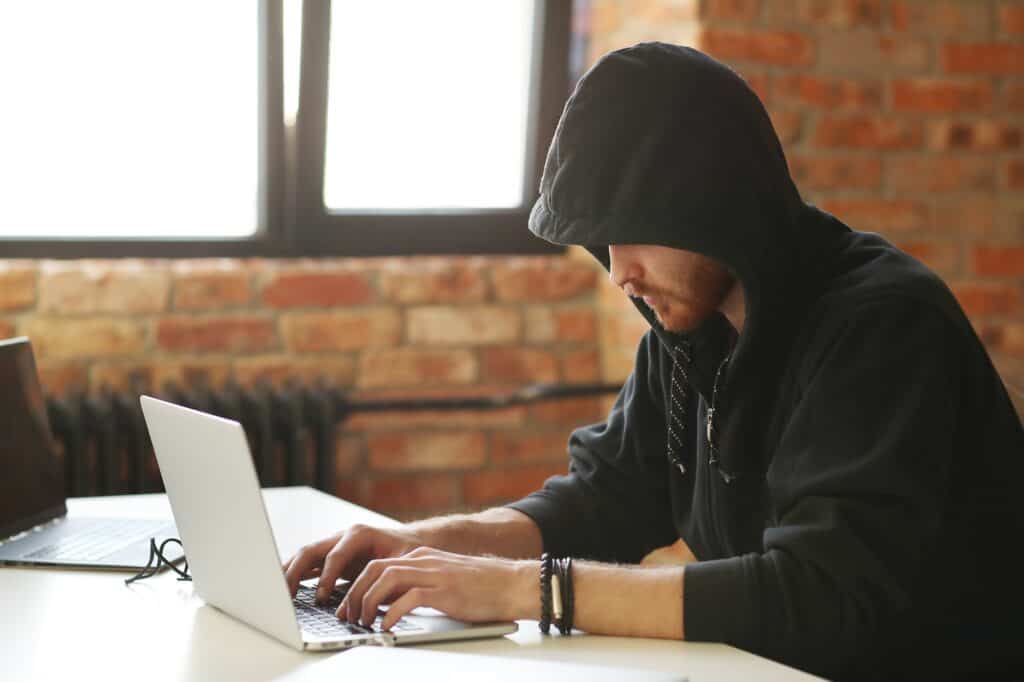 Is It Possible to Have Your Airpods Hacked?
So, how secure are your Airpods? Can someone else use your Airpods? Can someone else hack your Airpods? Well, the simple answer is Yes. Someone else can hack your Airpods and even use them.
However, this is a temporary issue since the hacker must be near you the whole time while hacking since Airpods are purely Bluetooth-based. Unfortunately, you can contribute to the hacking of your Airpod if you happen to press the button at the back of the Airpod whenever a pairing device presents itself.
Unlike computers and phones, which have software that can store information, hacking Airpods is a worthless risk since Airpods do not store any sensitive information. Also, there is no way the hacker can install some malicious software on the device.
If the primary aim of hacking the Airpod is listening to an audio file, hacking the phone would be better. If you have superior information in your device, not securing your device could offer the hacker access to numerous documents.
Apart from being used as music-listening gadgets, Airpods are also used as hearing aid, especially in very noisy environments. The Live Listen feature in Airpods cannot disconnect itself unless the Airpods are returned to their case or get disconnected from the device.
Therefore, this means that an Airpod will continue picking conversation if not disconnected, even if the pairing device is not within the room. Although this may seem like a charming feature, it creates a powerful platform for hackers. 
What to Do to Stop Airpod Hacking
Protecting your valuable personal information from threats is imperative. To prevent your Airpod's security from being compromised, you need to deal with the pairing issue.
You could be portraying your Airpods in your hacker's device by pairing them unnecessarily. If you permit pairing with the nearby devices, you could be allowing automatic pairing of numerous devices. So, ensure you do not share your Airpods with several people.  
Enjoy Plenty of Talk and Listen Time
Airpods offer an exceptional wireless headphone experience. Airpods offer lengthy talk and listen time across all devices. However, caution should be taken to prevent your Airpods from being hacked.