2 Simple Ways To Get Clash Mini On iPhone In The US
Clash Mini is one of the latest releases from Finnish gaming developer Supercell, and there's a lot of hype surrounding it. Many gamers are excited to try out a new title from the Clash universe with their favorite characters. However, Clash Mini isn't currently supported in the United States, which means you'll have to find a workaround if you'd like to play.
In order to download Clash Mini on an iPhone in the US, you can install a VPN, adjust your region to one where the game is available (e.g. Finland), and install the game through the App store. Alternatively, you can change your Apple ID Country to a supported area to achieve the same result.
Don't worry if you're dying to play Clash Mini but live in the US. You're not alone; many users in non-supported regions are looking for effective ways to download and install the game. Let's take a look at everything you need to know about accessing Clash Mini on iPhone devices in the US so that you can join in the fun.
What is Clash Mini?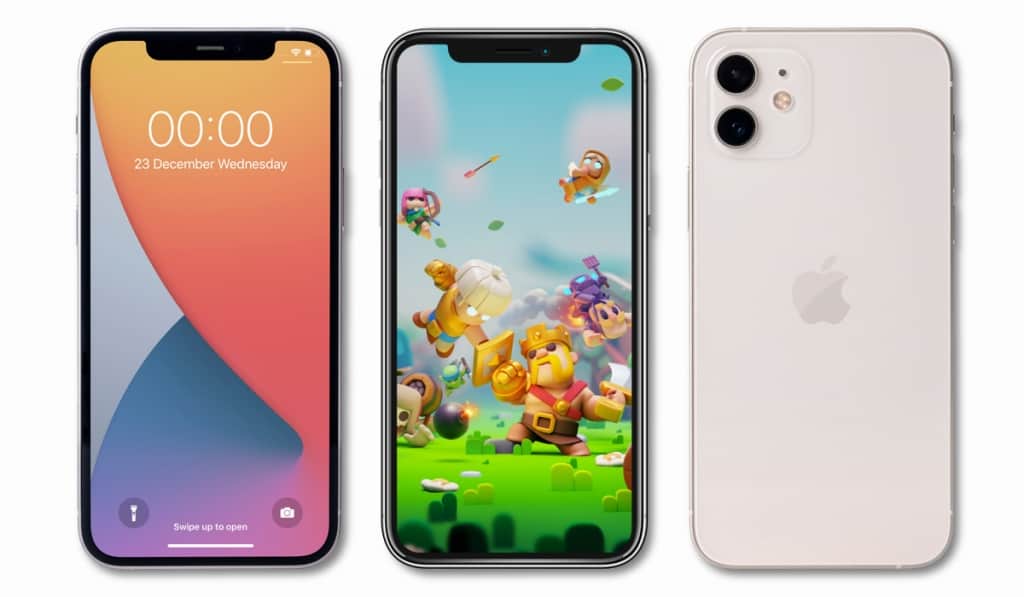 Clash Mini is a mobile strategy game developed by Supercell, the same studio behind household titles such as Clash Royale and Clash of Clans.
The strategic board game is set within the Clash universe, allowing gamers to play using their favorite characters that they know and love.
Gamers build decks with their favorite characters, position their units, and fight against other players online. Clash Mini has two primary gameplay modes, including Rumble and Duel.
Players can select from casual or ranked play and rank up as they win or lose. Clash Mini allows gamers to purchase unit upgrades, heroes, skills, and more using in-game and premium currency.
Why Isn't Clash Mini Available in the US?
Supercell announced Clash Mini on April 2nd, 2021. On November 8th, Clash Mini became available for users in Canada, Finland, Denmark, Sweden, Norway, and Iceland on iOS and Android devices.
Unfortunately, Supercell has not announced whether Clash Mini will be available in other regions or when players can expect a launch date. This means users in the United States, the United Kingdom, and other areas cannot access Clash Mini without additional workarounds.
How Do You Get Clash Mini on iOS?
Clash Mini is only available in a handful of locations thus far, so user in other regions will have to find an alternative way to download the game. Thankfully, accessing Clash Mini from a non-supported region is pretty straightforward, and we cover the steps below.
DownloadClash Mini With a VPN
The most effective way to download Clash Mini in a non-supported region is through a VPN. VPN stands for 'virtual private network,' and it helps protect your internet privacy, allowing you to connect to regions other than your own.
You can use popular VPN software like NordVPN and ExpressVPN on your iOS device. For example, you might download NordVPN on your iOS device and set Finland as your location. Then you can find Clash Mini on the app store, download the game, and play it without restriction.
Using a VPN is a viable solution for Apple and Android devices. However, you might have to pay monthly fees or additional charges depending on your VPN. Some VPNs don't work on smartphones, but most of the popular options are compatible.
Change Your Apple ID Country
Another way you can access and download Clash Mini is to change your Apple ID Country. Changing your Apple ID Country is a viable option if you don't want to download a VPN. Here's how:
Launch your iPhone Settings.

Click your name at the top of the screen.

Select 'Media and Purchases.' Click 'View Account.' Type your password to log into your account.

Click 'Country or Region.'

Adjust your country to one of the supported regions, which includes Canada, Finland, Denmark, Sweden, Norway, and Iceland.

Now that your country is changed, search through the App Store for Clash Mini. You should be able to locate the app and install it without any issues.
Note: Ensure you've canceled any subscriptions and spent your in-store credit if you encounter issues with changing your country or region. You may not have access to changing your Apple ID Country if you're a part of a family-sharing group.